Traveling is the best activity to explore the world. To travel to a new place, city, or country, you need some helping hands. Those helping hands could be some of the best travel apps that can guide you through your journey.
We have compiled a list of the best travel apps of different categories that will help you from the start of your journey till the end. Go through this list if you are planning for a trip in the coming time.
Excited? So, let's get started.
Best Travel Apps For Android
PackPoint Travel
Cityamapper
Google Translate
Transfer Wise
Weather
Gasbuddy
Airbnb
Hopper
Culture Trip
Rebtel
Open Rice
Nike Training Club
Couchsurfing Travel App
Headout
Note:
This list is not based on any preferences, this list is basically a compilation of some of the best and most popular travel apps that you can try right now. we also update the list every 3 month to keep you updated with the latest apps.
---
The first thing to do before leaving for your destination is packing. We often miss some items that we think should be in there after reaching the destination. PackPoint travel can be your packing list organizer that will suggest to you the things that should be placed inside the travel bag.
The luggage packing list is based on the length of your travel, the weather of the destination, and other activities that you will be doing on the trip. The app is perfect for business travel as well as casual planning with friends.
The app is free with some in-app purchases that you can buy to get some additional perks. Give your journey a kick start with this app if you are looking for the best travel apps.
Standout Features:
Customized packing list based on your destination
Suitable for business and casual travel
Simple user interface
---
Cityamapper – Best Travel Apps For Android
Once you have set your foot in your destination, you need a guide that will steer you throughout your journey. Say goodbye to paid tour guides and download Citymapper on your devices to get started. It is an ultimate transit app that can be your virtual guide.
Type your destination in the app and it will show you the best route to go through. Avoid the rush hour by using the real-time tracking feature of the app. The app suggests the best route you can take to reach your destination on time.
The app will help you to choose from the various transportation medium that will suit your journey. The app is accessible in offline mode that will be a savior in case of emergency.
You may also like to read about the Best Personal Safety Apps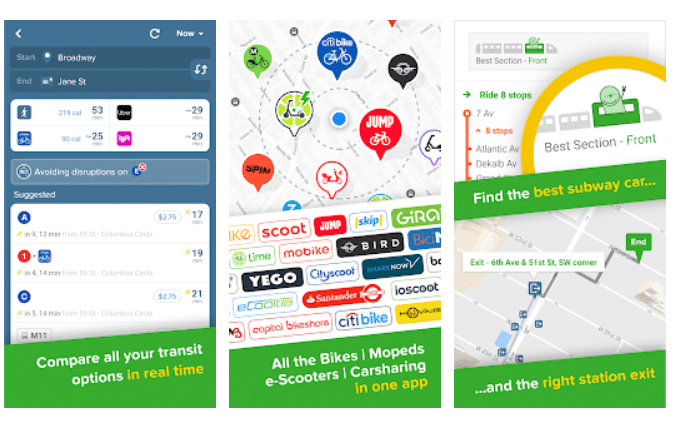 Standout Features:
One-stop-shop mobility
Suggest best routes
Avoid the rush hour crowd
---
Language is one of the biggest barriers travelers face while they board in a new city or country. For that purpose, we have Google Translate for you. It is one of the most useful apps that can help you to translate between multiple languages in seconds.
Think of any medium of translation and Google Translate will be at your rescue. You can translate between 103 languages by typing the text you want to translate. Not able to understand a signboard in a new country. Click the picture and translate it into text with Google Translate. You can also translate 59 languages in offline mode.
Besides this, you can translate bilingual conversations with Google Translate in 43 languages. You can sync your data on multiple devices for easy access.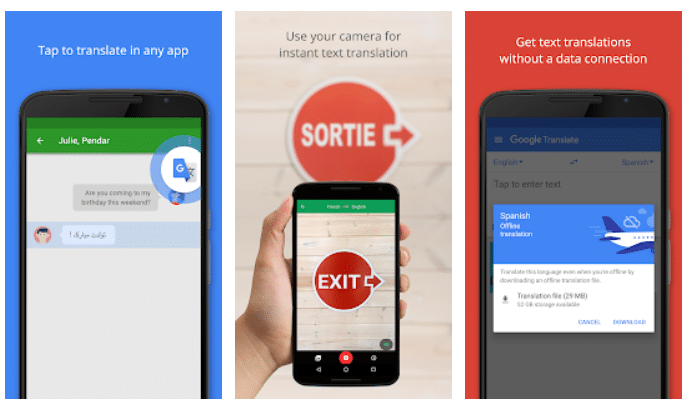 Standout Features:
Translate in offline mode
Instant camera translation
Translate bilingual conversations
---
Transfer Wise – Best International Travel Apps
The next thing to do on your trips is to convert your currency to the local currency to start enjoying. Transfer Wise is one such app that will help you to convert your currencies with real exchange rates. The app helps to convert your money into 28 currencies like USD, GBP, and Euro.
You can hold your currency and convert it into local currency at low costs. The app lets you manage multi-currency that can be useful for you if you are a travel freak. It can be one of the best travel apps for those who are frequently roaming around the world.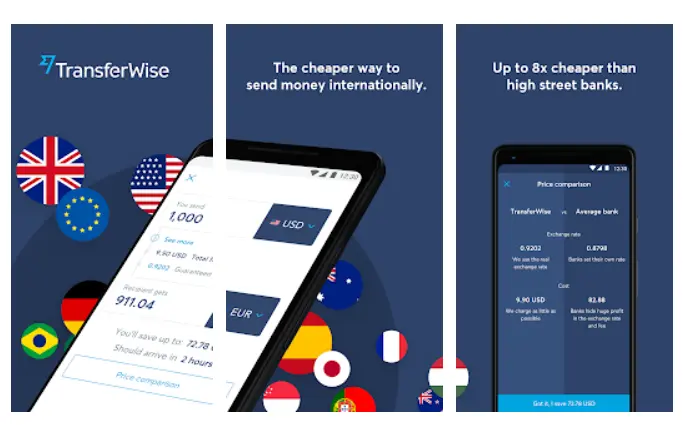 Standout Features:
Convert money in 28 currencies
Free multi-currency account
Cost-efficient
---
[yarpp]
---
Weather – Best Travel Apps
You would surely not like to get stuck in bad weather during your trips. Your trips can get spoiled if you have not gone through the forecast of the destination. Weather by Weatherbug is one of the highly rated and best travel apps you can download on your smartphones.
The app offers you real-time weather conditions and accurate 10-day forecasts. The app has 18 weather maps ranging across 2.6 million locations worldwide. Make sure this app is on your phone when you are leaving for a long journey.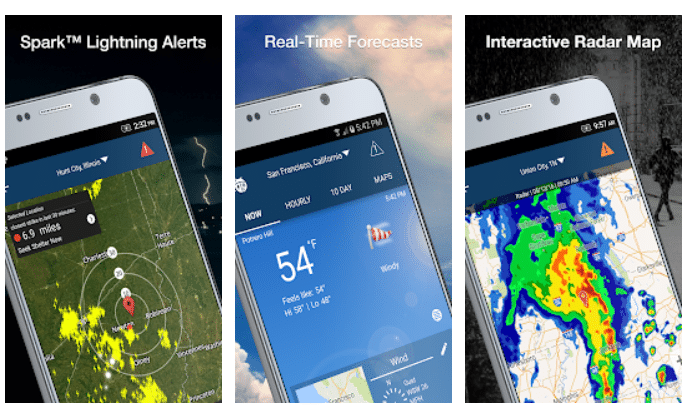 Standout Features:
Accurate hourly and 10-day forecasts
Doppler radar
Wind forecast
Animated weather maps
---
Airbnb – Best Free Travel Apps
One of the complete and sorted travel apps, Airbnb is next on our list of best travel apps that can be your travel guide. You can book rooms for solo trips or a family trip with this app. You can explore the millions of listings in many countries by price, property, and location.
You can also look for some adventurous activities in your destination on which you can try your hands on. You can save your favorite places so you can choose the same next time you visit the place.
You may also like to read about the Best Mobile Payment Apps
Standout Features:
Search for last-minute or longer stays
Find unique activities and excursions
Millions of listings
---
Gasbuddy – Best Travel Apps
Your vehicle may stop while you are enjoying your journey that can spoil the fun. Install Gasbuddy to explore the best prices with the station map. You can sort the details by price, location, and cost. Search for any fuel which would be suitable for your vehicle, and you are good to go.
The app also tracks the driving habit that will help you to save money on fuel. Your daily purchase is converted into rewards that can be redeemed at leading stores.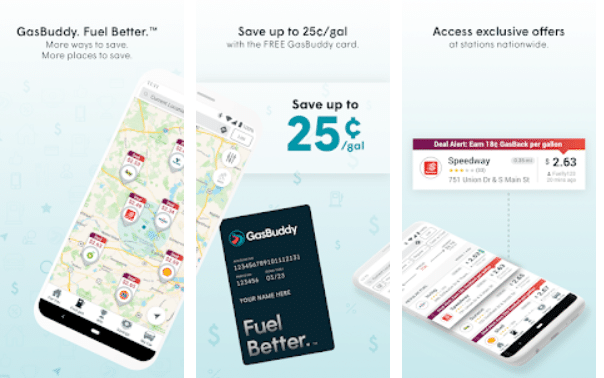 Standout Features:
Best fuel prices
Track driving habits
Redeemable rewards
---
Hopper – Best Travel Planning Apps
Hopper is a trip-friendly app that smartly organizes your trip and suggests the best medium to choose while traveling. You can use filters to get the best predictions for your trip. The app provides tips and information about your flight you will be going through.
You can book millions of flights across the world at an affordable price to kick start the journey. The app identifies the cheapest dates for your flights with its dedicated calendar that makes it one of the best travel apps.
You do not need to pay anything to use the services of the app. Apply a useful filter to get the best deals on flights.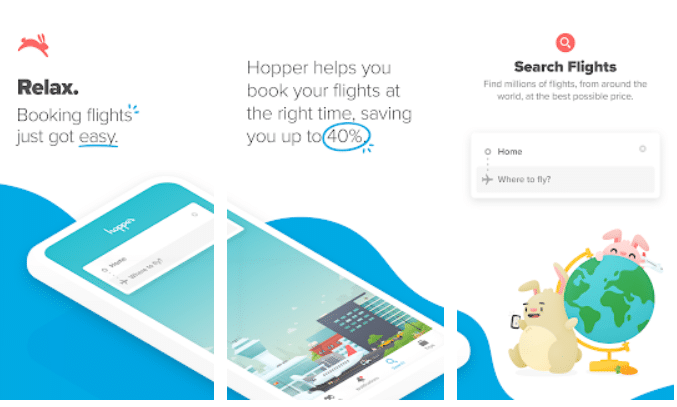 Standout Features:
Identify the cheapest date for your trip
Useful filters
Ad and spam-free
---
Culture Trip – Best Travel Guide Apps
You can gain the best knowledge from experience. This is where the Cultural Trip app can be one of the best travel apps for the travel freaks. The app suggests some best trip plans to choose which is recommended by travel experts.
The app guides you through the best places you can stay in your dream destination. The app has a near me tool that recommends the best nearest place you can explore. This award-winning and highly-rated app deserve a place in every travel freak device.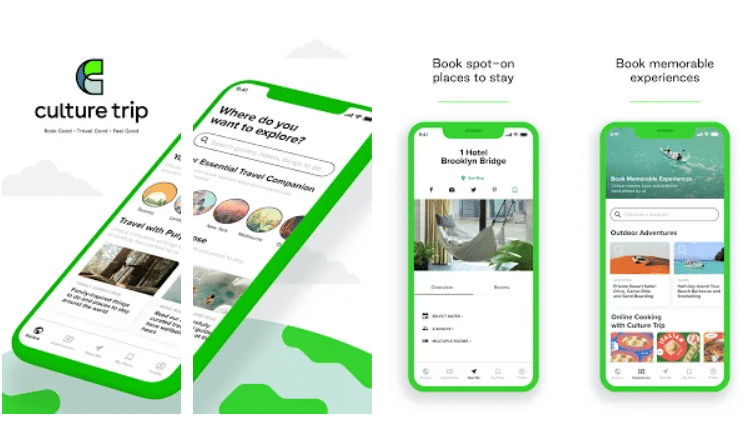 Standout Features:
Recommendations from travel experts and locals
Free cancellation
Award-winning travel guides
---
[yarpp]
---
Rebtel – Best Travel Apps
You need to be in touch with your family and friends while you are in a foreign country. Worried about roaming call charges? You can make premium international calls with the help of Rebtel.
Rebtel offers you to makes calls depending on your needs. You can call a smartphone or landline at affordable prices across 50+ countries. Recharge international numbers without any hidden fees. The best part is the app is free making it one of the essential and best travel apps.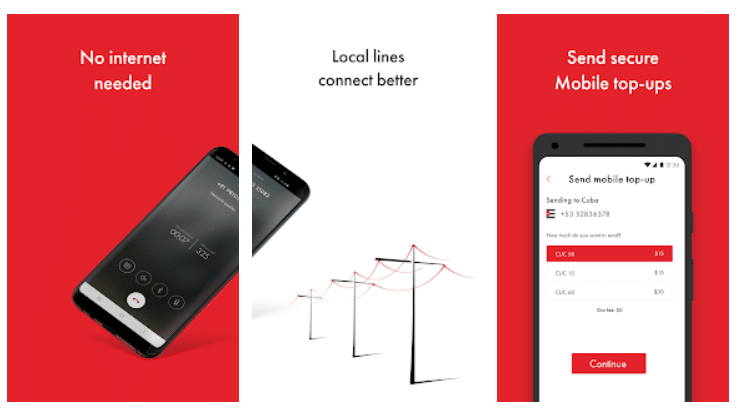 Standout Features:
Lowest possible prices for international calls
Top up at lowest prices
Call to any smartphone or landline
---
Open Rice – Best Travel Apps
The best part of the travel is food. You can explore some of the best dishes and cuisines with the Open Rice app. The app has 2 million restaurants across Asia and supports 6 languages. You can search for the best restaurants around your locality or bookmark them for later reference.
If you want to save your time and avoid standing in a queue then book the tickets before arriving at the restaurant. You can also buy vouchers and redeem them at your favorite restaurant. Food lovers should try this app if they love to explore cuisines around the world.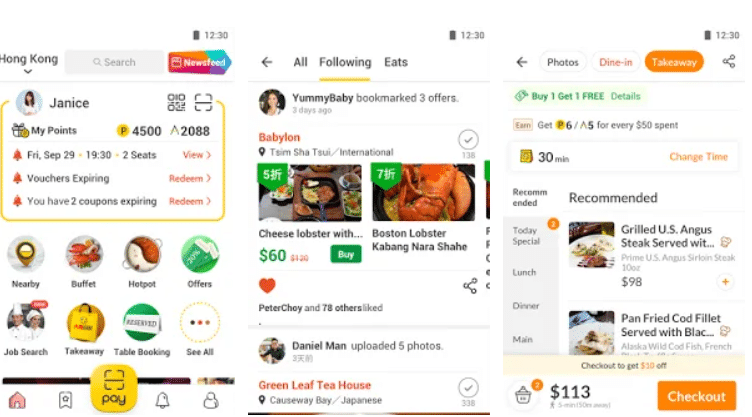 Standout Features:
Over 2 million restaurants
Buy voucher and coupons
Supports 6 language
---
You certainly do not want to miss your workout routine if you are conscious about your fitness. Nike Training Club could be one of the best travel apps for fitness and travel freaks. The app provides you more than 185 free workouts for different body parts.
The app has beginner, intermediate, and advanced level workouts. The workout ranges from 5 to 60 minutes that will help you to do exercise wherever you are. The trainer led programs are one of the best features you get in this app.
You may also like to read about the Best Language Learning Apps
Standout Features:
More than 185 workouts
Trainer led programs
Time and rep based options
---
Couchsurfing is a useful travel app that should be there on every travel enthusiast's device. With the help of the app, you can find hosts in your next destination. You can check the nearest location where you can hang out with the locals.
The app is available in more than 23000 cities that makes it one of the best travel apps to choose from. You can also get to know about the local events which will be taking place in your nearby location.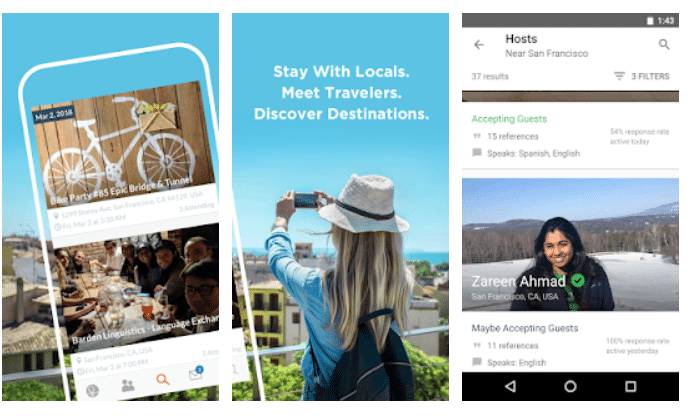 Standout Features:
Explore thousands of events
Available in more than 23000 cities
Browse millions of local hosts
---
Headout – Best Travel Apps
We all want to explore some adventurous activities we can perform in our dream destination. Headout will be helpful for you if you are one of those. The app offers you some of the best travel experiences and events you can explore on your journey.
You can explore fun events and activities from 8 cities across the globe like Dubai, Abu Dhabi, Paris, and Hawaii. You can get access to more than 4000 hands picked experiences to explore. Some of the travel experiences that you get with this app are Helicopter trips, cycling down the crater, and snorkel with turtles and dolphins. These exciting travel experiences make it one of the best travel apps.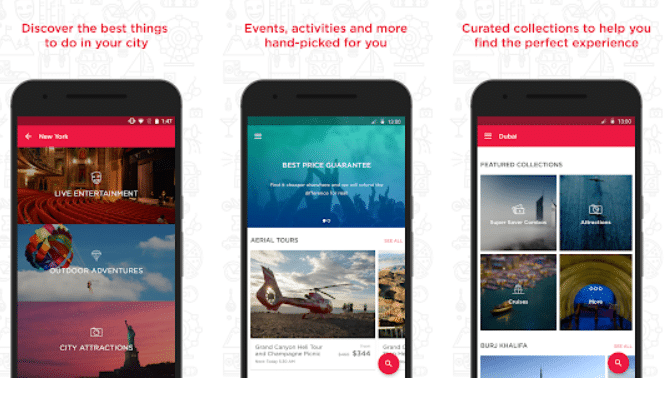 Standout Features:
More than 4000 hands picked experiences
Events from 8 popular tourist destination
Curated collections to find the best experience
---
Final Words
We hope this list would be useful for all travel enthusiasts. Explore our list of best travel apps to get a complete solution to your travel needs. Do not forget to like and share our content so we keep coming with more awesome stuff for you.
FAQ
Which are the best travel apps in India?
Which are the best travel planner app?
Hopper
Airbnb
Culture Trip
Which are the best travel apps for international trips?
Culture Trip
Couchsurfing
Headout