Android is known for its extreme customizations and modifications abilities. A Single Launcher app from Play store can give you a whole new UI and design, even more, you can customize Homescreen, icons, and make your custom theme from scratch.
Customizing your Android with Launcher apps could be time consuming, how about customization your whole Android experience with just one click and with tons of theme to choose from. With Kustom Live Wallpaper (AKA KLWP) app there are a ton of Themes present on the Google Play Store.
And that's exactly why today I am going to show your 13 KLWP themes that lets you theme your Android device with just a single click.
Excited? So, let's get started.
Note:
This list is not based on any preferences, this list is basically a compilation of some of the best and most popular Android Themes that you can try right now and we also update this list at an interval of every 3 months.
Best Android Themes in 2020
My Style
Minimalist Experience
Orion
Black Mount
Slide Cards
Minimal Home
Sleek Home
Unix
Flash
Drop
Drylk
Fuchsia OS
Dark Fantasy IU Kustom
---
MT Style – Best Android Themes
MT style is the first on our list of best Android themes based on KLWP. It comes with highly customizable features and has a great color combination in the background. This Kustom Live Wallpaper theme will certainly catch your eye.
There is multiple vibrant color option that MT style has to offer which includes 6 layers of different colors. The theme is simple and easy to use, so just give it a try.
You may also like to read about the Best Free iOS Apps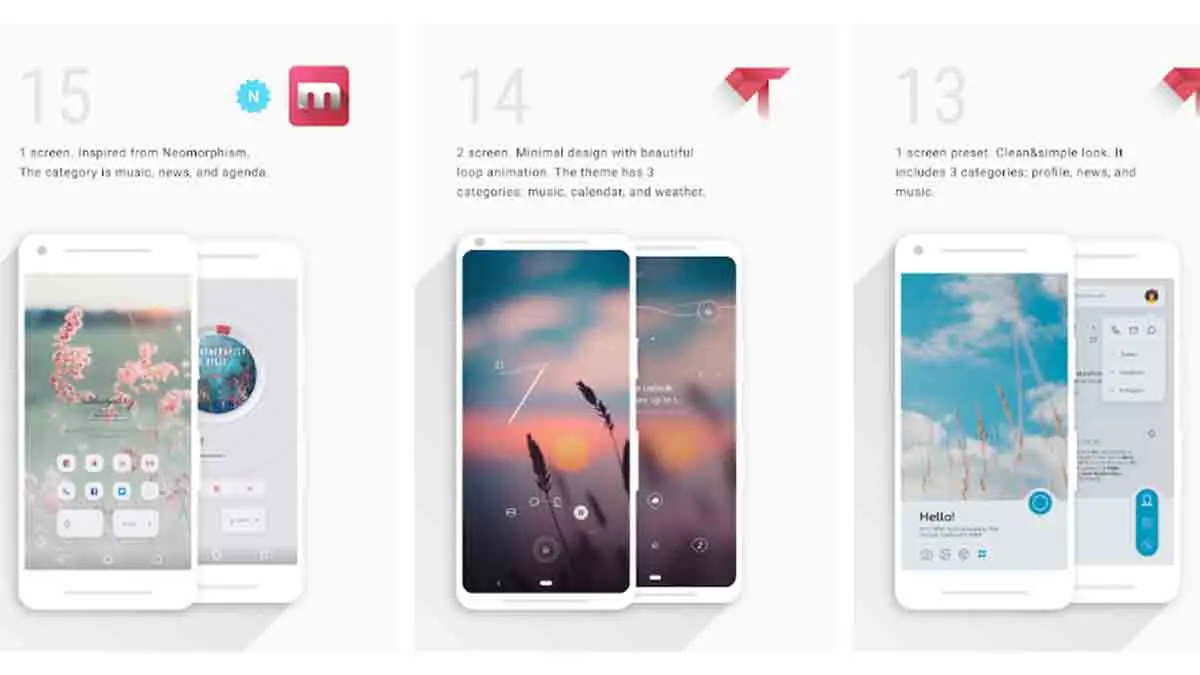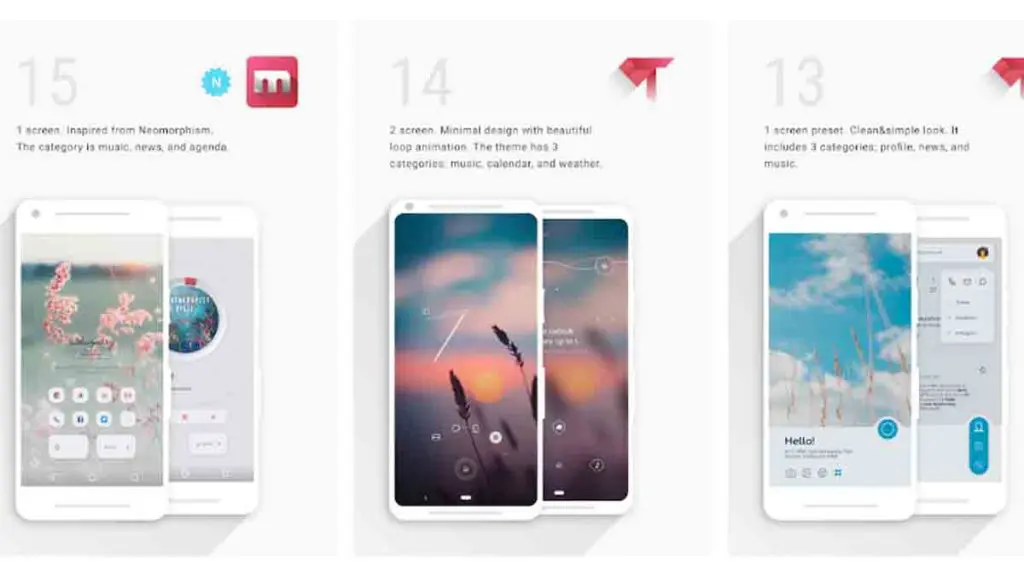 Download This Best Android Themes
---
Minimalist experience indeed justifies its name. It has a minimal style with additional features which makes it amazing. This Android theme will offer you different background options that will be available in multiple languages.
Apart from the basic theme features, Minimalist also keeps you updated with the news need and entertains you with its versatile music player. So if you want some additional benefits, apart from the theme then you can try Minimalist experience.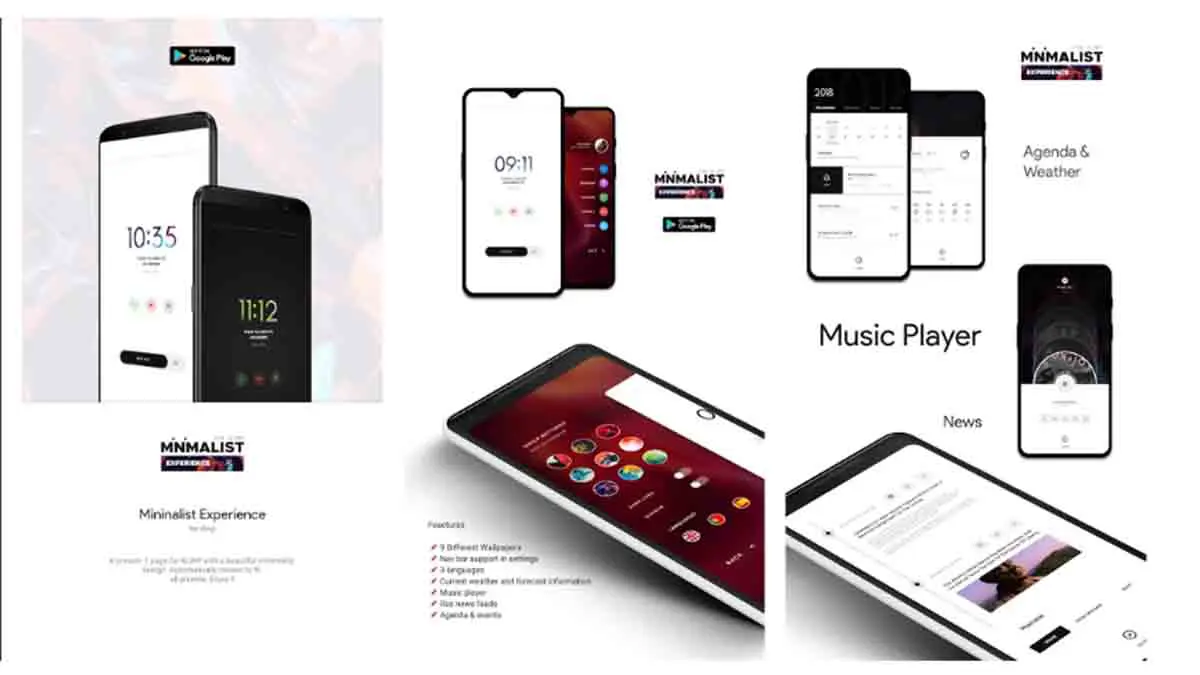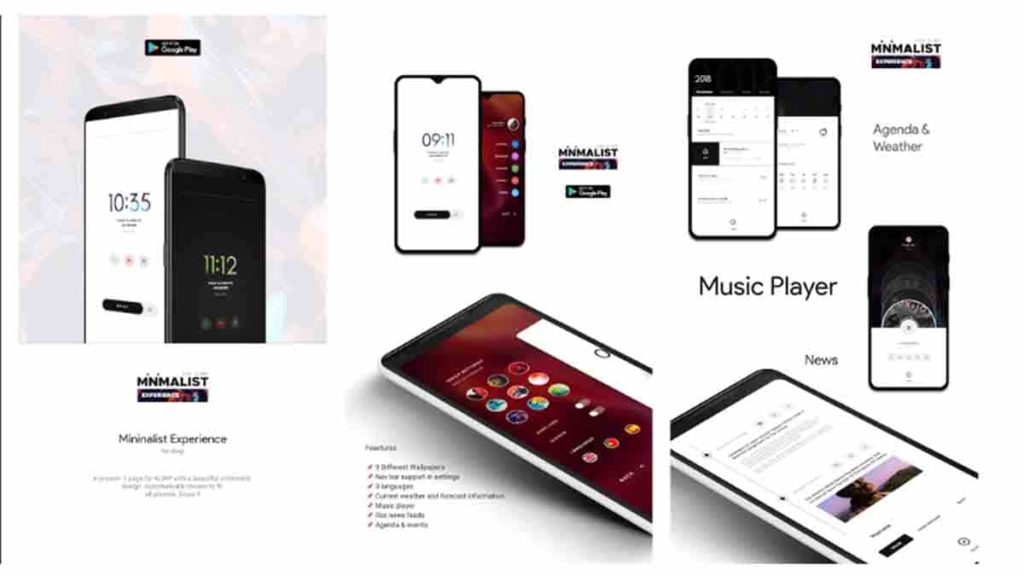 Download This Best Android Themes
---
---
Orion – Best Android Themes
Orion is one of the dynamic themes based on Kustom live wallpaper in our list of best android themes, the reason being, the app frequently updates its presets and offers you diverse options to choose from.
It offers you all the basics of a quality theme which you might want on your android devices. Orion lets you modify the color and background of your theme with ease. The theme comes with beautiful UI and makes it more appealing to the users.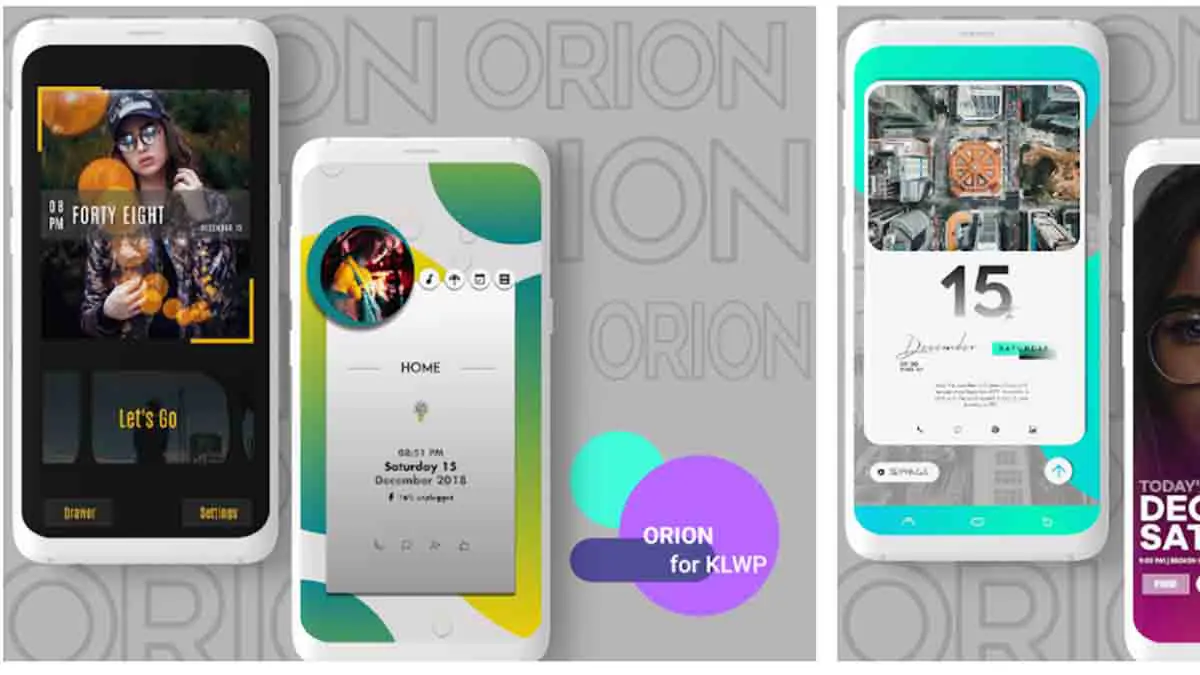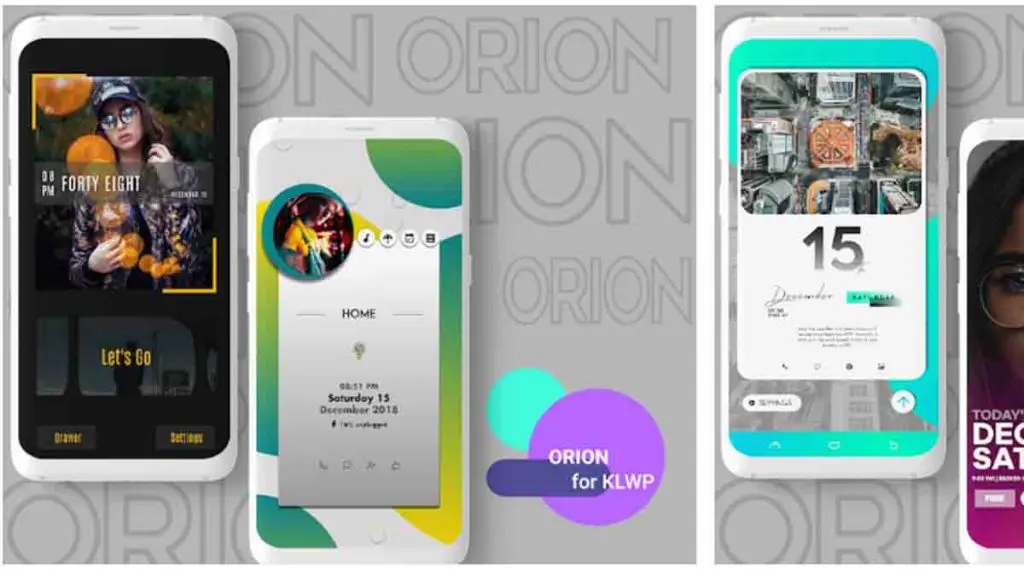 Download This Best Android Themes
---
Black mount is next on our list of best Android theme. The theme comes with a very interesting UI where you will find a search bar at the bottom of the theme which is assisted with other basic tools like message and mails.
You will find the date at the top bar of the screen which will be followed by weather and calendar widgets. The calendar can be easily customized according to your needs. The theme also has very cool color backgrounds which can be changed frequently.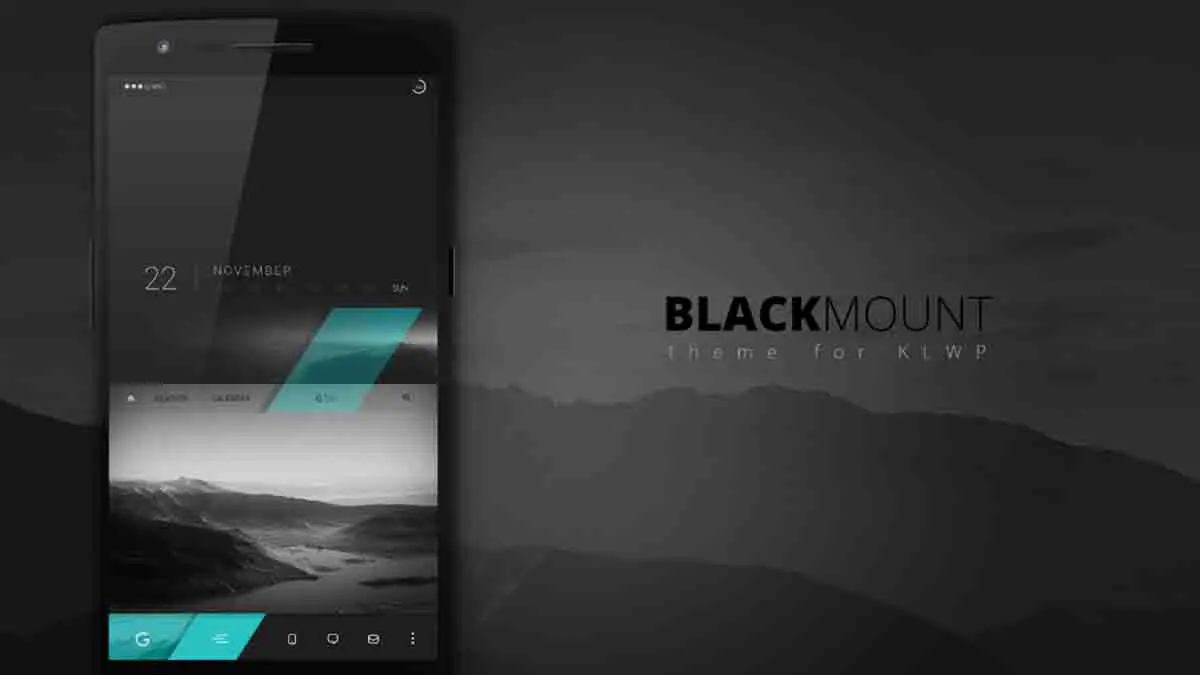 Download This Best Android Themes
---
Slide card comes with a sliding interface where you will have slide navigation. The home screen of the theme will have a common search bar, widgets, and social networking site.
The app has small catchy cards which can be slid easily and can be modified. The social alternative found at the top presents its movement that shows another page with all long range interpersonal communication applications.
You may also like to read about the Must Have Android Apps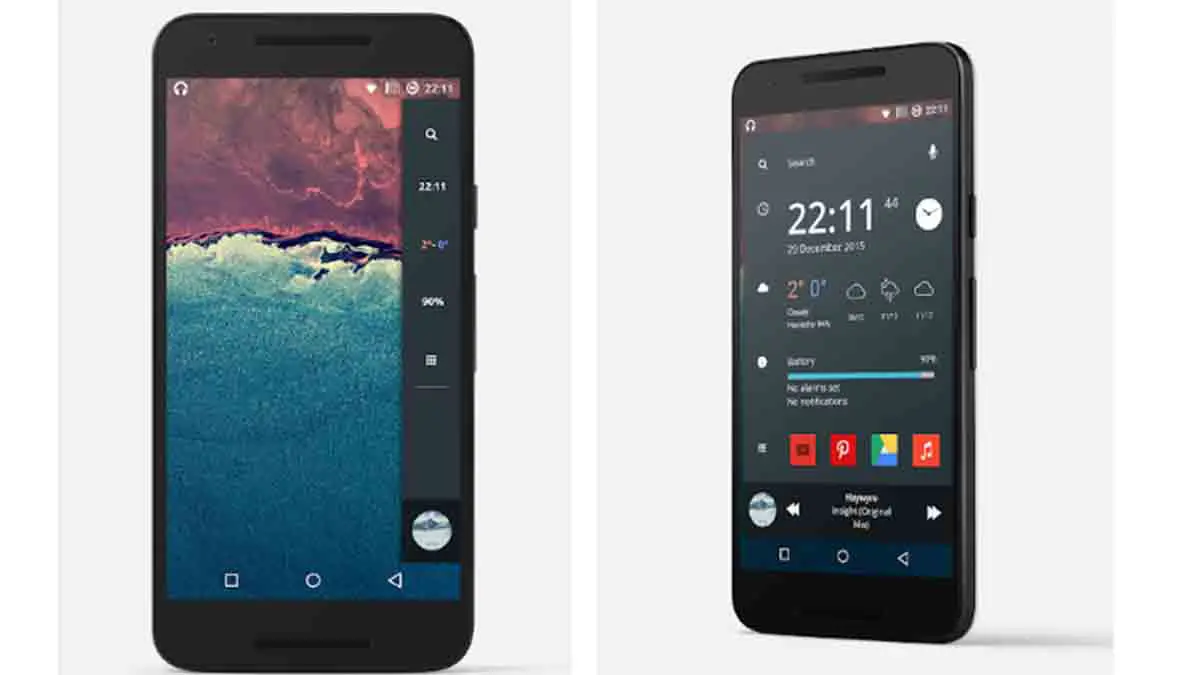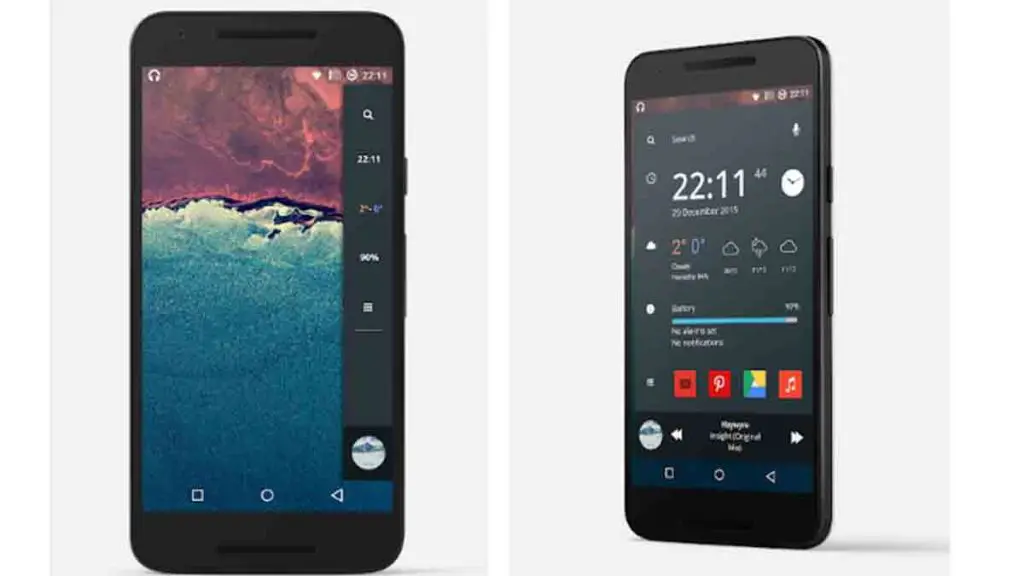 Download This Best Android Themes
---
Minimal Home is another minimally designed best Android theme that can be availed if you are having KWLP Pro in your device. The theme comes with app icons located in the right part of your device. The smooth sliding interface helps you to access your apps, tools, and widgets.
By sliding to the right side of the theme you will find messages, emails, contacts, etc. while the left side will take you to all of your social media handles which includes all common social media platforms. Minimal app comes with smooth UI which makes it more interactive and appealing to its users.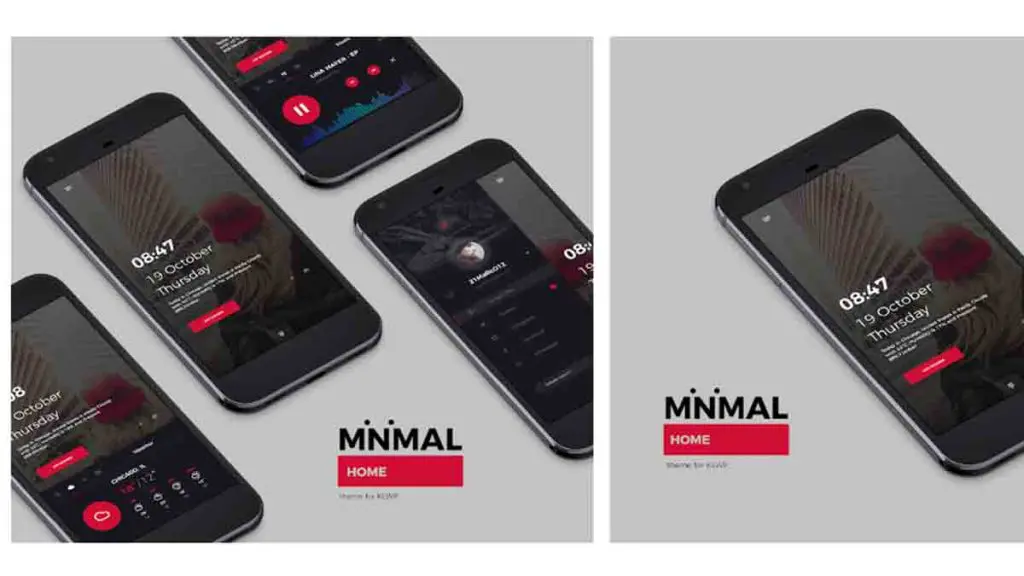 Download This Best Android Themes
---
---
Sleek Home – Best Android Themes
Sleek home allows you to make all kind of customizations which includes modifying the color, font, background, and other basic features which appears on your home screen. The most unique feature of Sleek Home which makes it one of the best Android themes is that it offers you two theme options which include white and black themes.
Alike most of the Android themes, Sleek home has a search bar on top of the home screen and widgets alongside all the tools. You can find calendar, messages, music, and other icons in a separate window which makes it easy for you to manage your stuff.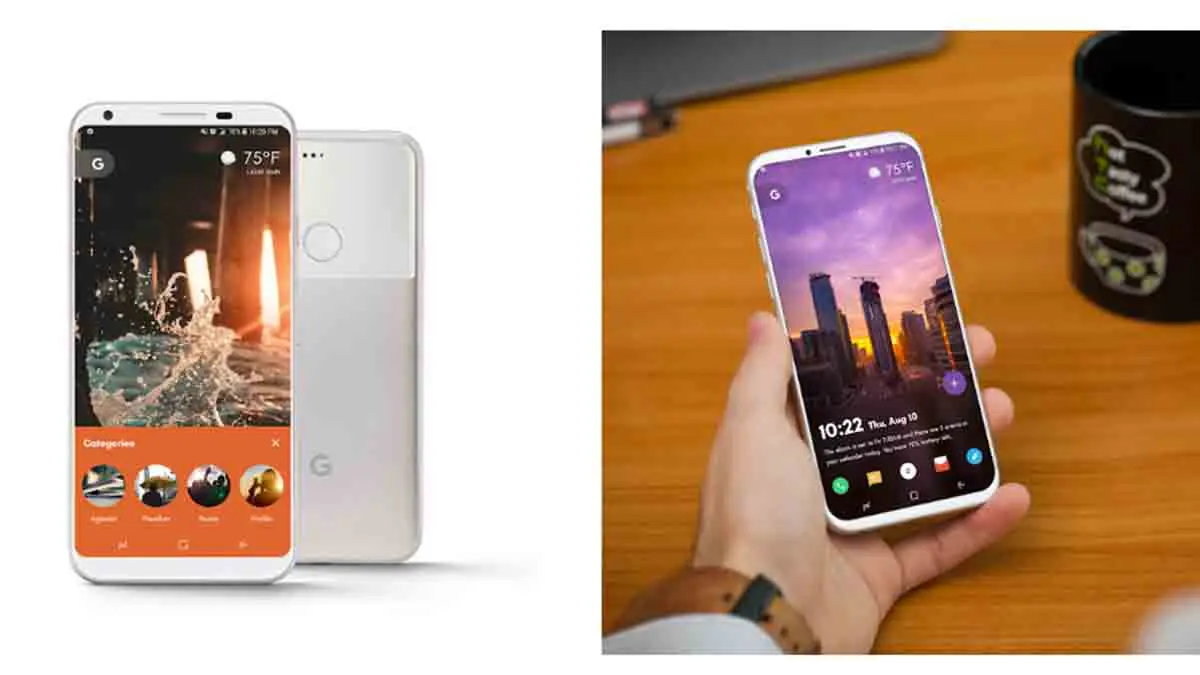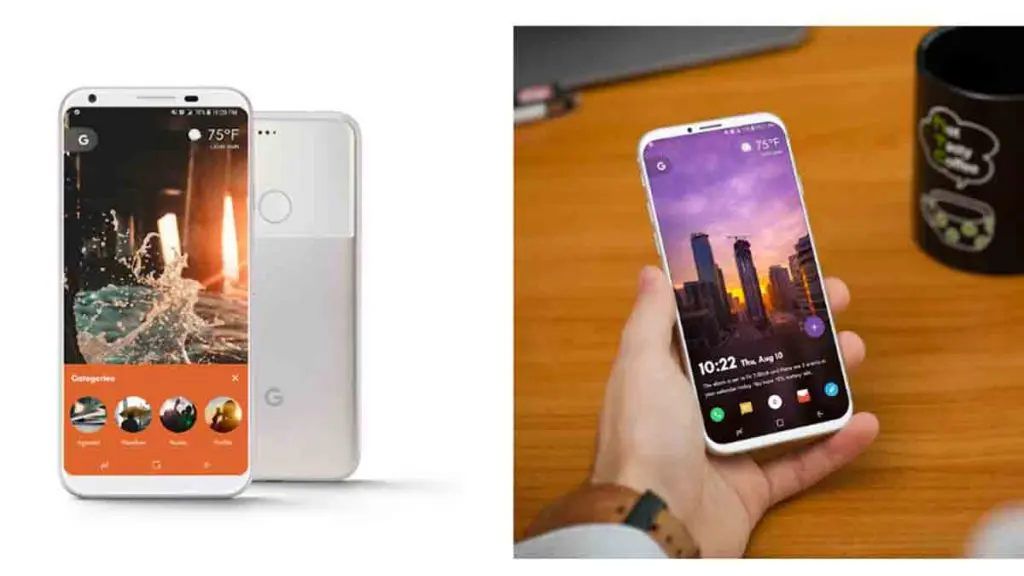 Download This Best Android Themes
---
Unix – Best Android Themes
At the top, you have applications, for example, Home, Music, Calendar and Email, just as speedy access alternatives to encourage client collaboration, by choosing any of the choices shows the windows showed all through the screen.
Like past themes, the choice offers access to the principle applications making it simpler to use, since it requires not many apparatuses to deal with, and it is conceivable to change the applications as wanted.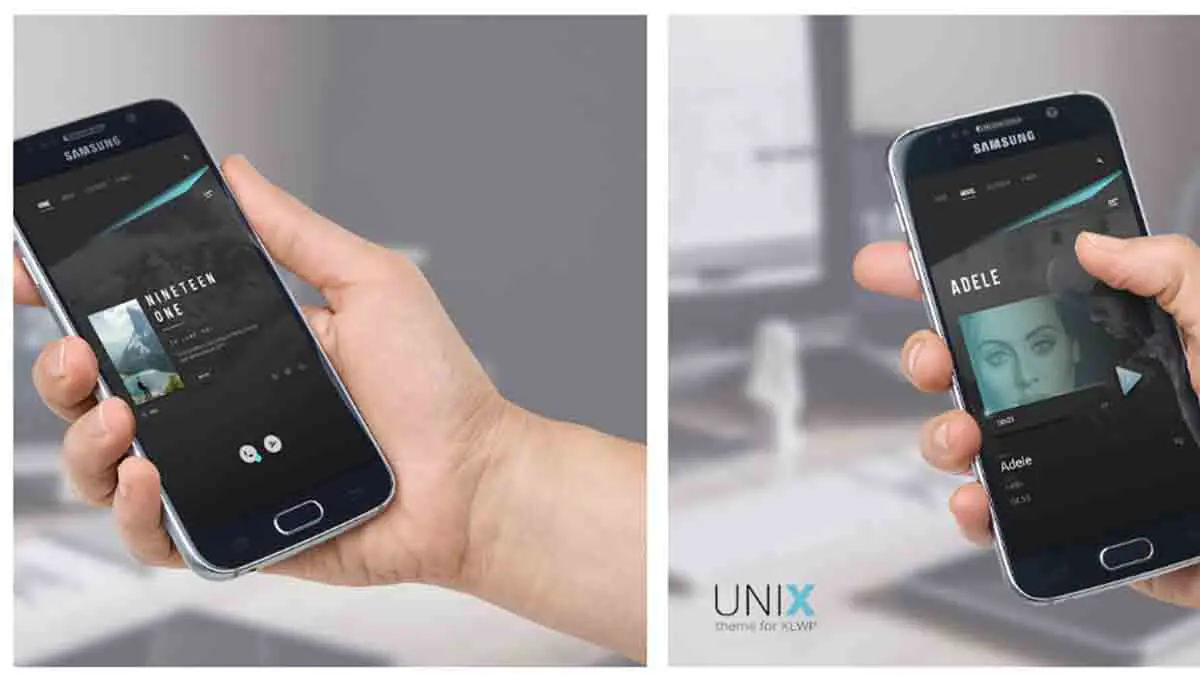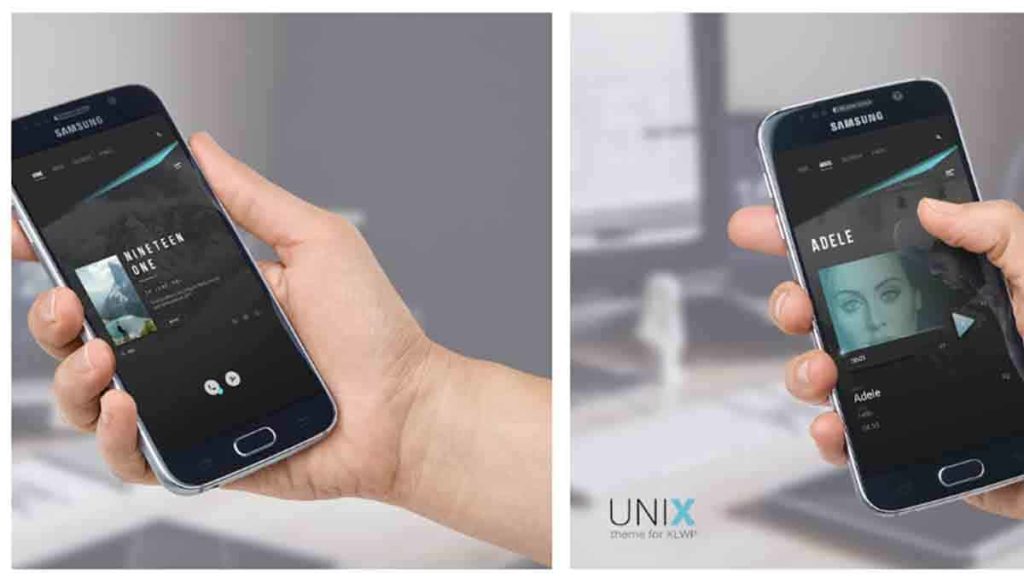 Download This Best Android Themes
---
Flash – Best Android Themes
Flash is the next best Android theme on our list which has a very Cool UI and possesses some high graphics, which takes the look and theme of your device to a brand new level. Flash also comes with the similar home screen features as compared to other themes in the list.
The new feature which it offers is that on the top of the home screen you can see your profile photo which will be followed by the basic search bar and time weather widget. If you are looking for a high-quality appearance theme for your Android then you should try Flash. You need to have a pre-installed start-up application on your device to make this theme operational.
You may also like to read about the Best Augmented Reality Apps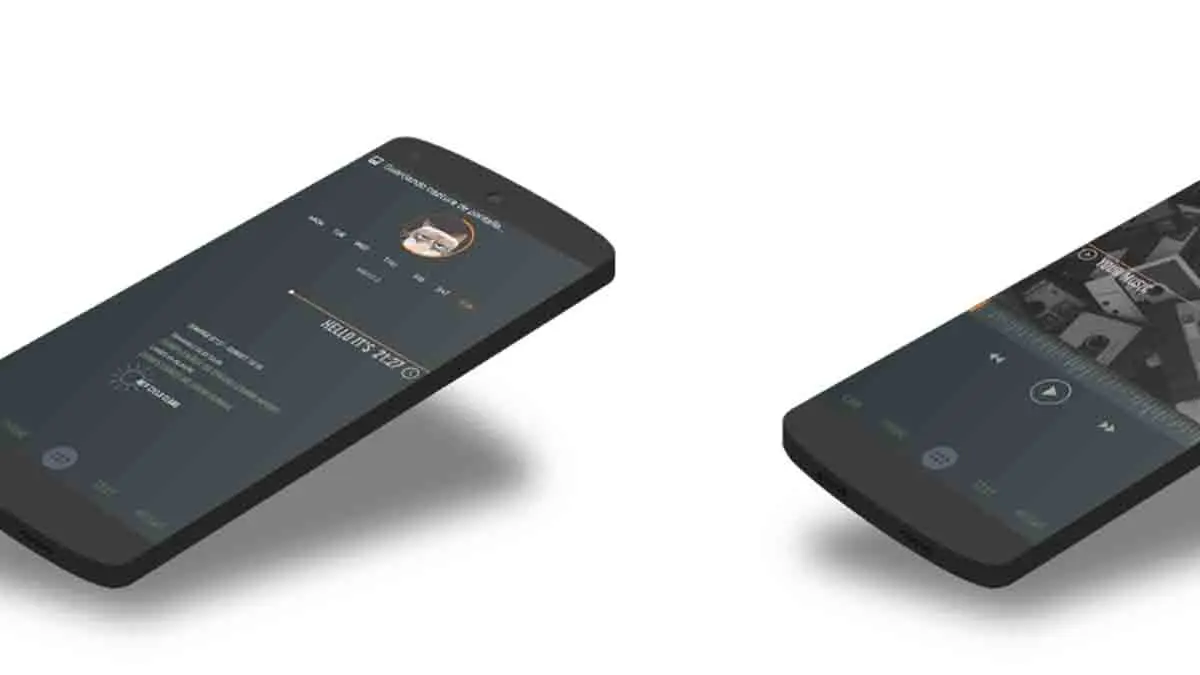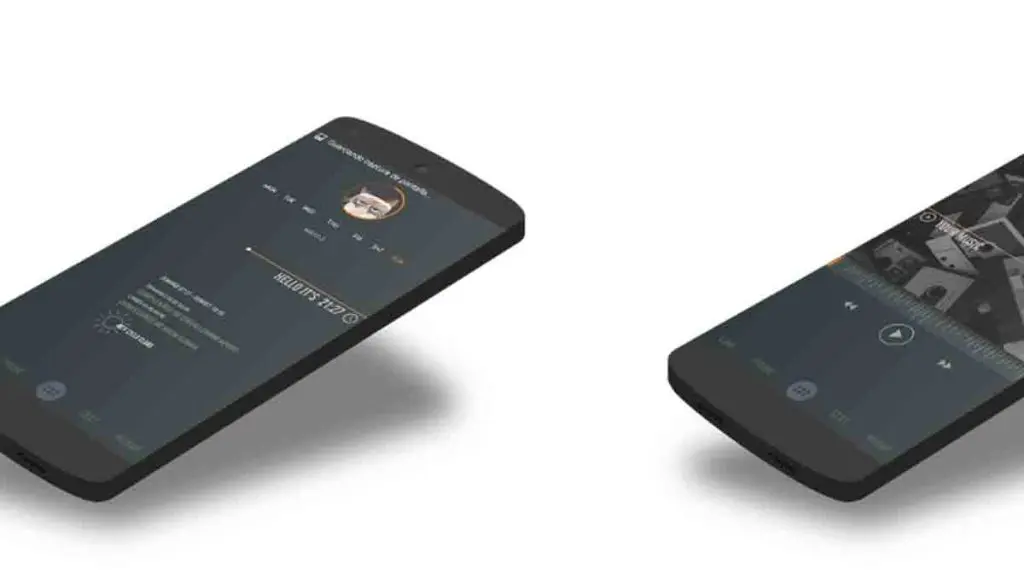 Download This Best Android Themes
---
Drop – Best Android Themes
Drop comes with a pretty unique three-screen configuration interface which lets you do multitasking with ease. The home screen has a plus icon tDryhat will display the mini versions of all the apps available on your device so that you can have a quick glance at your apps.
Drop is very effective in managing your day to day activities with its productive features and interactive interface due to which the app has landed on the best Android theme of ours.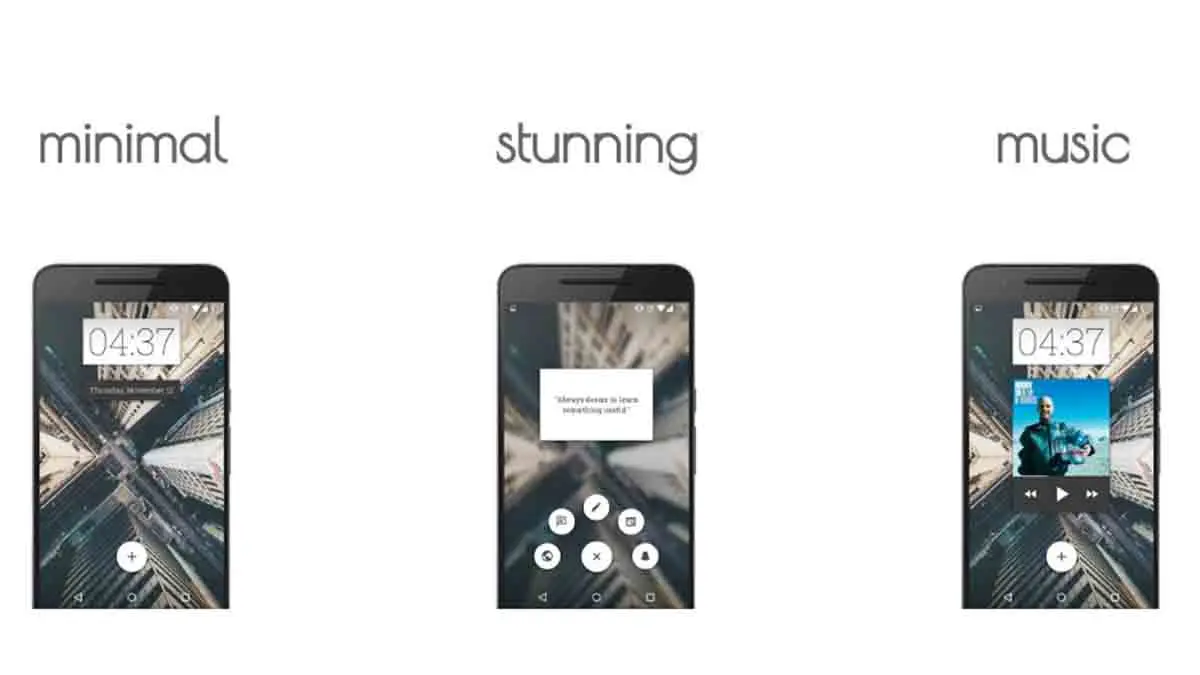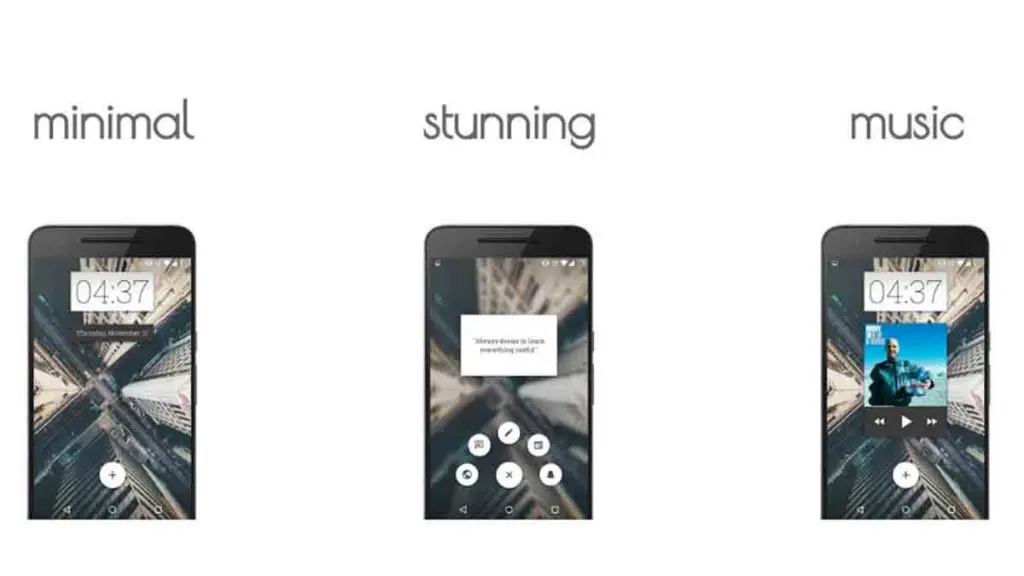 Download This Best Android Themes
---
Drylk – Best Android Themes
If you want to give your device PC look then you must try Drylk. This best Android theme comes with a sleek and elegant look which gives it a modern touch. Drylk comes with the red and dark-colored based background and theme. The theme comes with all the basic necessities which will be needed to customize your android devices.
This best Android theme is pro in multi-tasking which precisely beautifies your home screen with minimal themes. You will find the search bar at the top of your screen with mini versions of all the apps which you want to access.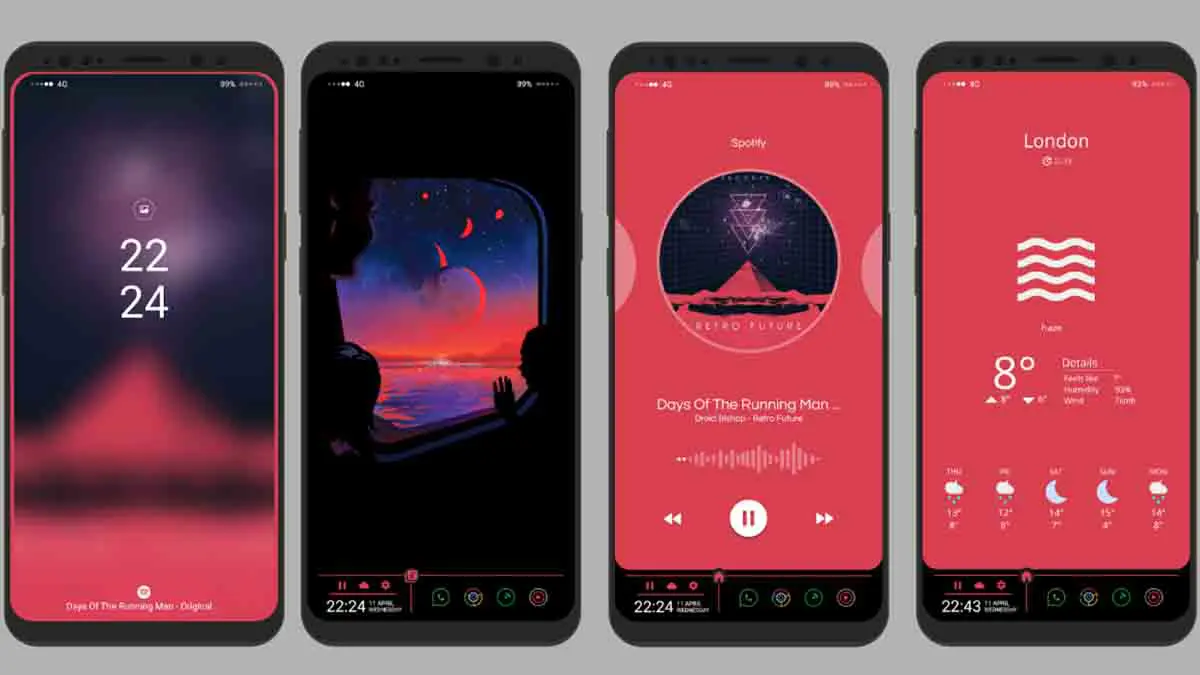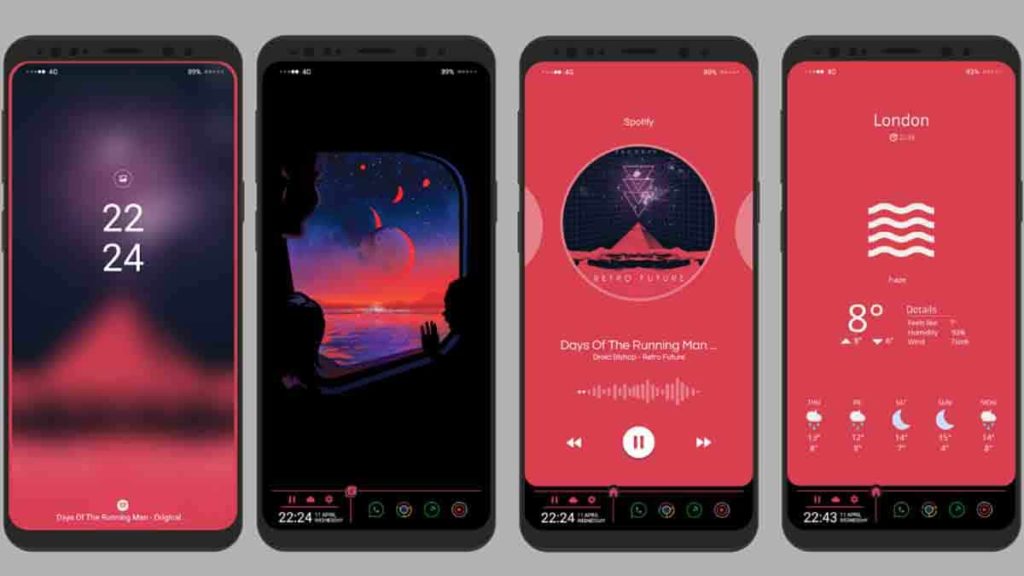 Download This Best Android Themes
---
---
Fuchsia OS – Best Android Themes
As the name speaks to, Fuchsia is kind of not quite the same as other KLWP topics recorded previously. The Fuchsia OS is created by Google that permits the clients to customize their Kustom live wallpaper on their Smartphones. Customization of the text style and hues is additionally conceivable in this theme.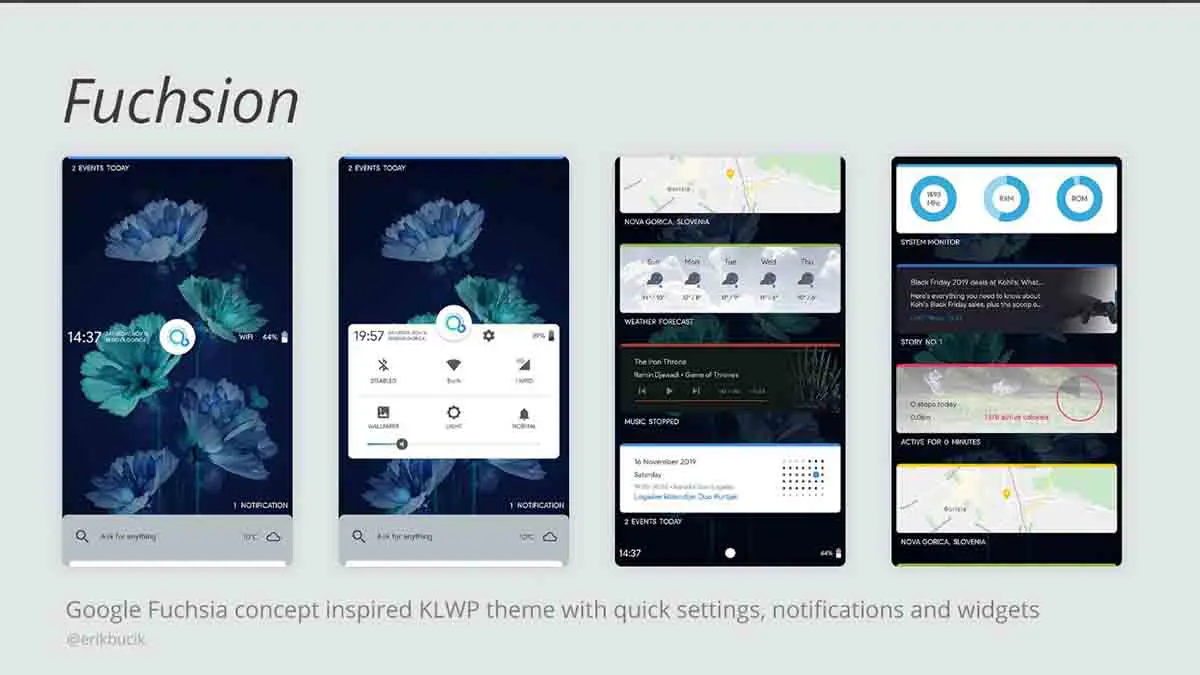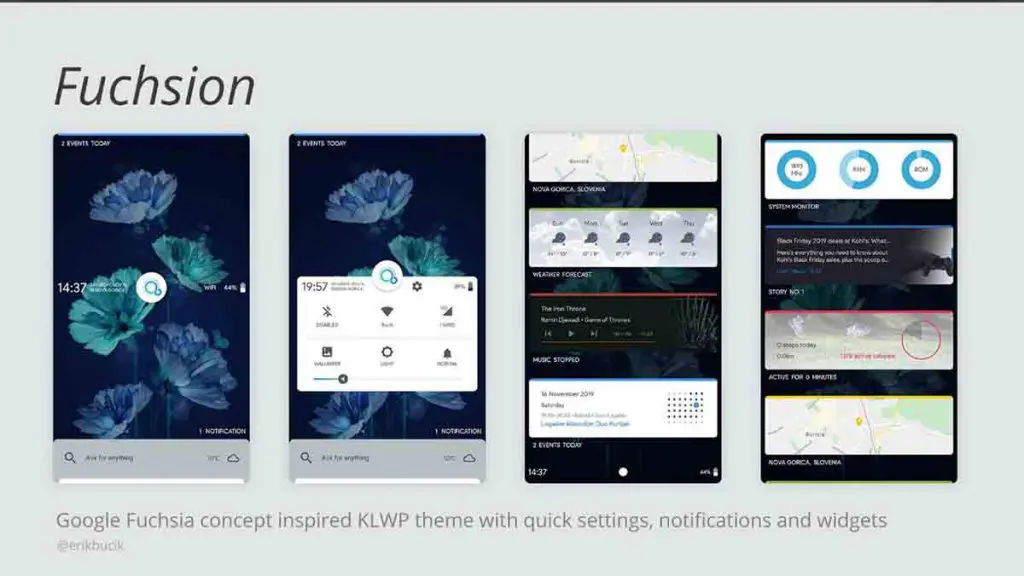 Download This Best Android Themes
---
We will be ending our list of best Android themes with Dark Fantasy IU Kustom which laid it theming foundations on dark color combinations. This theme has a very well organized interface where the main screen is segregated in three partitions which is centered by a middle screen.
One segregation consisted of the app while the other consists of wallpaper. At the center of the segregation is the calendar. At the bottom of the screen, you will find all the apps which will be frequently used.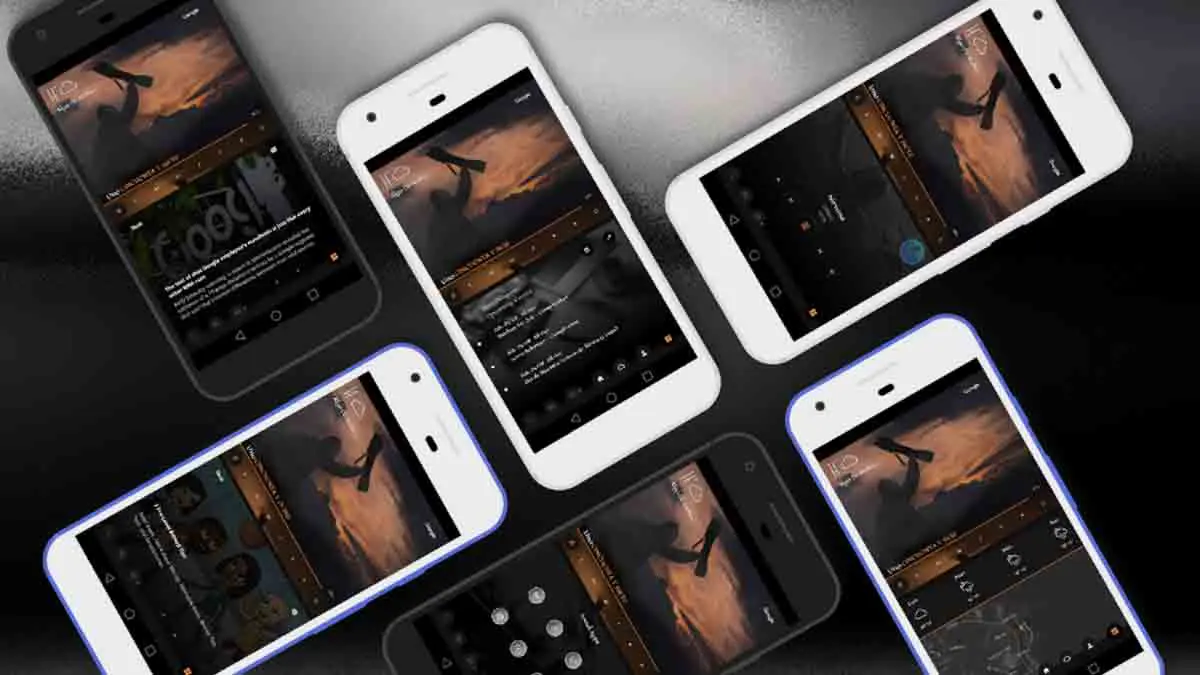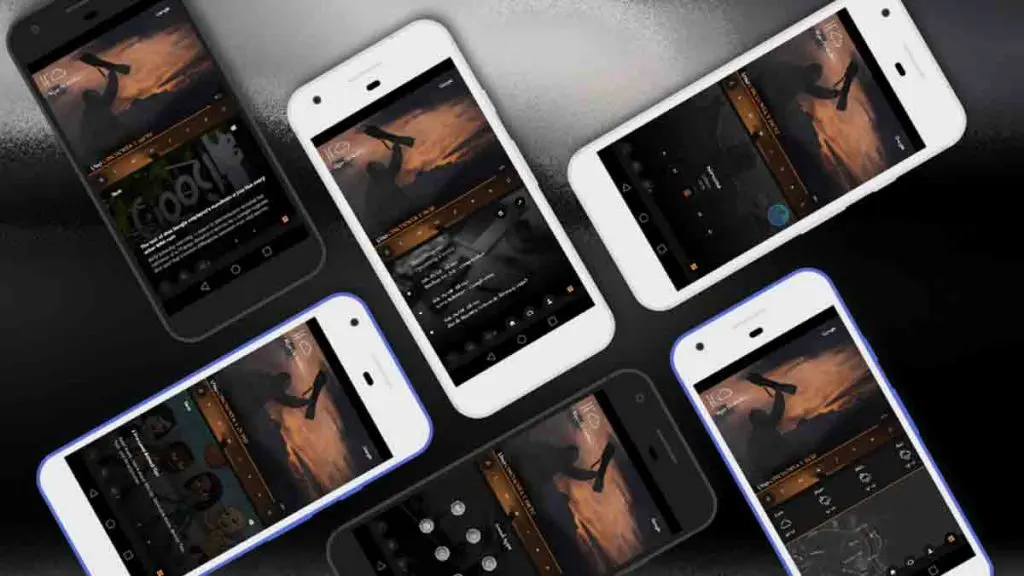 Download This Best Android Themes
---
Final Words
With this, we end our list of best Android themes that you can use to customize your devices. Do comment and let us know about your favorite from this list, as well as those themes which we have not included in the list.