If you are into customization it is no doubt that Android is right now the most popular mobile operating system. Android provides users far more features and customization options then its counterpart iOS.
Since it's a highly customizable, apps related to customizations are also high. You will find countless apps on the Google Play Store for Android Customizations which will make it quite difficult to find the right app.
And that's exactly why we have complied some of the best and popular Android Apps for Customization that you must have.
Excited? So, Let's get started.
Note: We update this list every month and you will find all the new & monthly popular apps here. Also, it is not based on any preferences.
---
Previous Months List
---
Best Android Customization Apps July 2020
Sugarcubes KWGT
Litwallz
Mi Control Center
Vaani
Muviz Edge
Appstract icon Pack
Sugarcubes KWGT – Best Android Customization Apps
The Sugarcubes KWGT pack is easily one of the best widget packs for KWGT currently available and the reason why this is at the top of our list of best customization app is that it offers the latest ios 14 widgets for your Android devices.
So, if you are an iOS fan and wanted to try the latest iOS 14 widget this is the one you should go for.
The pack comes with 30+ well-designed widgets for you to choose from. There's a widget for everyone in the pack since you have access to a few minimalistic widgets as well as a few over-the-top stylish ones. Most widgets in the Sugarcubes KWGT pack are card-based thus they would work well on minimal backgrounds.
These card-based have bright yet pleasing to look at colors and go well with almost any wallpaper. The Sugarcubes KWGT pack is a paid widget pack and these beautiful widgets are worth paying for.
Download This Best Android Customization Apps
---
Litwallz – Best Android Customization Apps
LitWallz is one of the best Android customization apps where HQ wallpapers are sorted into categories to make it easy for you to choose your desired wallpaper. In this app, wallpapers are sorted in categories
like Abstract and Minimal, which are updated daily. The wallpapers are beautifully designed and the different vibrant color combination used to make them is eye-pleasing.
The app contains main categories like Abstract, AMOLED, Minimal, Nature, Games, and some other random categories that offer you diverse choices. Besides, The app contains different tabs, with the latest wallpapers which have been uploaded. The wallpapers could be of any genre, as it is not sorted. The app is a perfect one-stop solution for those who want some quality HD and AMOLED wallpapers.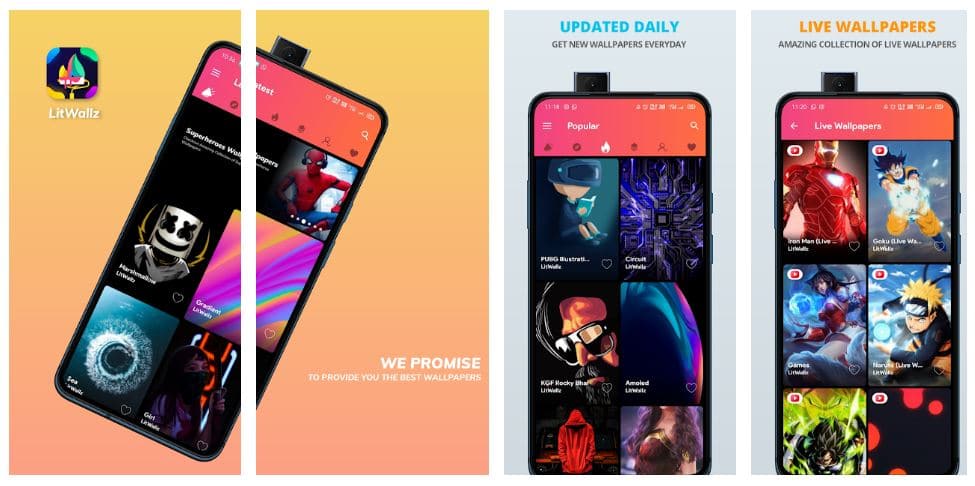 Download This Best Android Customization Apps
---
Many of the Android users love iOS notifications and quick action themes, which are smooth and elegant, and recently Xiaomi has added an ios style control center in MIUI 12. So, if you are not an Apple user but want Apple-like notifications and a quick action menu, then Mi control center can be helpful for you. 
After installing the Mi control center, the app will automatically divide the notification shade and quick settings into two panels, which can be changed by modifying the settings. Apart from this, you get lots of customization options where you can change the image of the background panel or shape of the panel, etc.
This can be one of the best Android customization apps for you if you want to give your device a touch of iOS. The app is available on the Play Store with some in-app-purchases. You can also download the app from the APK mirror if you are unable to download it in your region due to regional restrictions.
Download This Best Android Customization Apps
---
Vani – Best Android Customization Apps
Vani is your Voice Assistant, that can answer all your incoming calls by your voice command. The app has a very catchy and eye-pleasing theme alongside a very intuitive UI that can help you to manage all your calling activities. You can customize your own words and set your desired command to receive a call, reject a call, set your phone on speaker mode, etc. The app is highly customizable where you can choose your favorite theme, wallpapers, and set them on the app. 
The app is loaded with some unique features that you will not find in other voice assistants, for instance, you can share your screen while you are on call and share images, videos, and other documents. You can also play games while you are on the call, but both the players need to have Vani installed on their device. The most useful feature of the app and the reason it has been included in our list of best unknown apps is the Caller ID feature where you can block the spam and unknown numbers.
Download This Best Android Customization Apps
---
Muviz Edge – Best Android Customization Apps
Muviz Edge is a music visualizer app, which can take your music experience to another level, with its unique customizations. The app contains visualizer design, that will be displayed on the edge of your device when you play music. The colorful edges can be customized, where you can change the color of the audio visualizer from the options available or you can create your custom color palette. 
You can also control and customize the visualizer, which makes it one of the best Android Customization apps. You can dim the background of your device when the visualizer is active or you can hide the visualizer over fullscreen apps. The app is compatible with almost all the music players. Most of the customizations of the app are free, but to avail of some exclusive features, you need to buy the premium version.
Download This Best Android Customization Apps
---
The name of this icon pick sounds similar to the words Abstract, and that is what the main focus of this icon pack. Each of the icon pack of Appstarct is a unique abstract clone of your existing icon.
The best part about this icon pack is that it keeps updating its slot of abstract icons every three months. You also get minimalist and catchy backgrounds in this icon pack which makes it more appealing. The icon pack is compatible with almost all the launchers.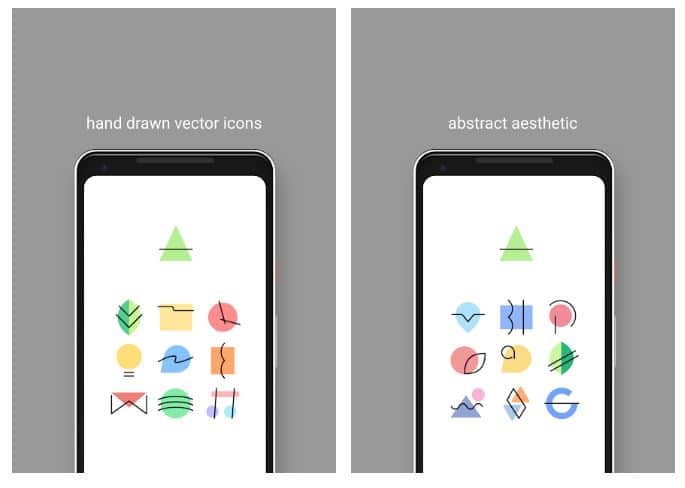 Download This Best Android Customization Apps
---
Best Android Customization Apps June 2020
Shadow KWGT
Metropolis Live Wallpaper
Zone Launcher
Linebit Icon Pack
Super Status Bar
Shadow KWGT – Best Android Customization Apps
A combination of dark mode and AMOLED wallpapers is pleasing to the eye but laborious to find. If you are planning to customize your home screen in the dark theme and want to Sync it with amazing AMOLED wallpapers, then Shadow KWGT is your answer. Shadow KWGT offers you a Music widget, Search bar widget, Clock widget, and some other widgets in pure black and white color options. You can sync all the black and white-colored widgets according to your home screen theme and can form one of a kind home screen setup.
You can choose from vibrant colored widgets and can select the most suitable colored widget that can match with your wallpaper. Also this KWGT widget offers 8 super minimal wallpapers that you can coose from. This is one of the latest and best Android Customization apps that you will find on the play store. This is a paid app and You need to loosen your pocket, but the app is worth the money you pay.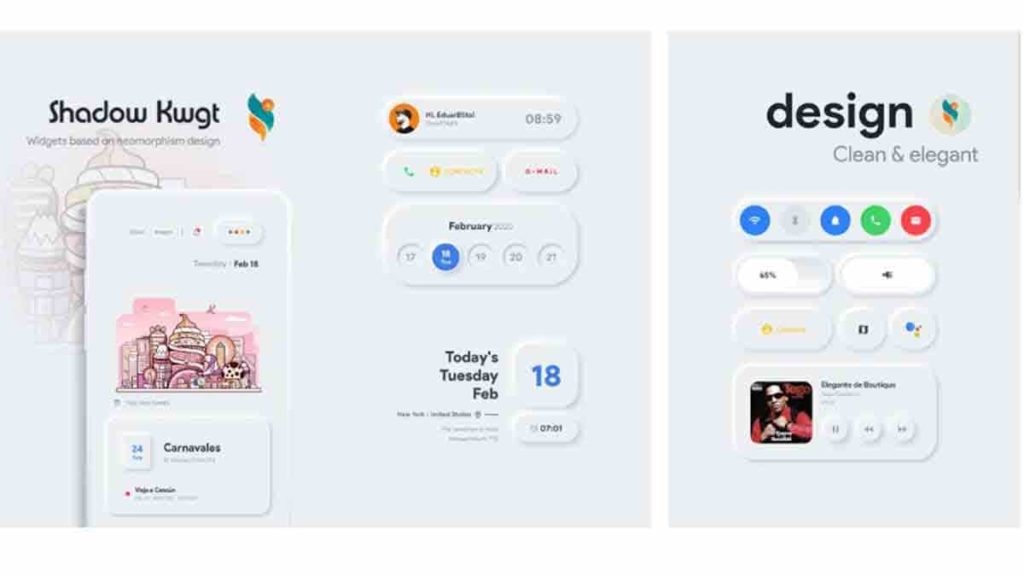 Download This Android Customization App
---
Live wallpaper is loved by everyone, but due to the battery consumption it does, most of the users avoid to use live wallpapers. over time, smartphone hardware has improved which paved the way for high-quality live wallpapers. Metropolis live wallpaper is one of the best Android customization apps, that offers you live wallpapers of some renowned landmarks like Statue of Liberty, Paris Las Vegas, etc.
The latest update of the app includes features like Zoom-in-effects. Apart from this, you can adjust the speed of the animation, Horizontal panning, and Parallax effect of the live wallpaper. You will get the live wallpapers from some beautiful locations, out of which most of the wallpapers are free. You can either pay some bucks and get access to all the live wallpapers or you can watch an ad to unlock the wallpaper.
Download This Android Customization App
---
Zone Launcher – Best Android Customization Apps
You all might be bored with the alternate launchers that are available on Play Store and will be thinking what's different in Zone Launcher. Don't worry Zone launcher is wholly a fresh launcher that comes with some interesting features. The app comes with an interactive and easy method to launch any application or to switch between applications.
All you need to do is swipe in from the side and then slide your finger over the app icon you want to launch. As soon as you lift the finger your desired application will be launched. You do not need to close an app and switch to another app, Your one pinch is enough to move between applications. Due to this unique UI, we have included Zone launcher on our list of best Android Customization apps.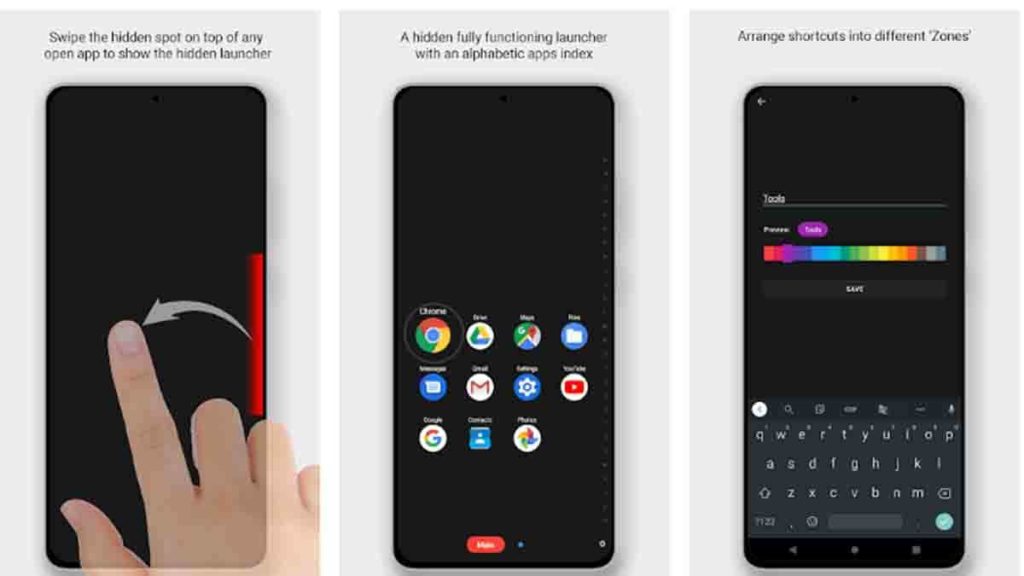 Download This Android Customization App
---
Linebit Icon Pack is developed by Edzon DM, which is a renowned name and is known for introducing futuristic icon packs. The icon packs are subtly designed with a blend of gradient colors and fine geometrical shapes. You will not be confused between the apps, as each app has a different icon shape and unique look that help you to distinguish between them.
On top of that, the color combination that is used to design each icon will make you fall for the creativity of the developers. Perfection can be one of the synonyms for this app and to appreciate such a fine piece of work we have included this app in our list of best Android customization apps, though it is a paid app.
Download This Android Customization App
---
Super Status Bar – Best Android Customization Apps
Super status bar is a cool android customization app where you can specifically modify the look of your status bar and add some additional features. Super status bar lets you add easy to operate swipe gestures which can be used to adjust the brightness of your screen. Apart from this you can also add a battery bar on your screen to track the your battery percentage.
The app is available on Google play store with in app purchases. To avail the premium features of the super status bar , you will need to buy the paid version of the app.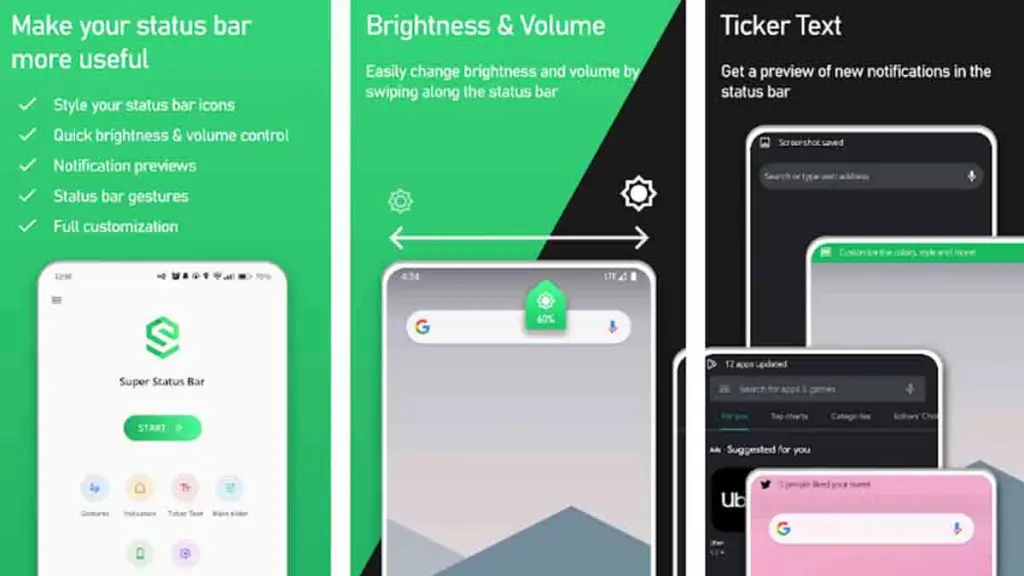 Download This Android Customization App
---
Best Android Customization Apps May 2020
Customized Pixel Launcher
Volume Styles
Abstruct
Delta Icon Pack
One Shade
---
Customized Pixel launcher is very similar to the pixel launcher and I am sure that many of you might be familiar with the pixel launcher. The app is bit superior than the pixel launcher and has much more customization options.
Though the overall look and theming of customized pixel launcher is almost similar, but customization like interactive UI option, home screen customizations, widget padding, precisely designed icon packs, fluid animation and much more makes it better than the stock pixel launcher.
The app has all the potential to become the best third party launcher and that is why we have included CPL in our list of best Android customization apps.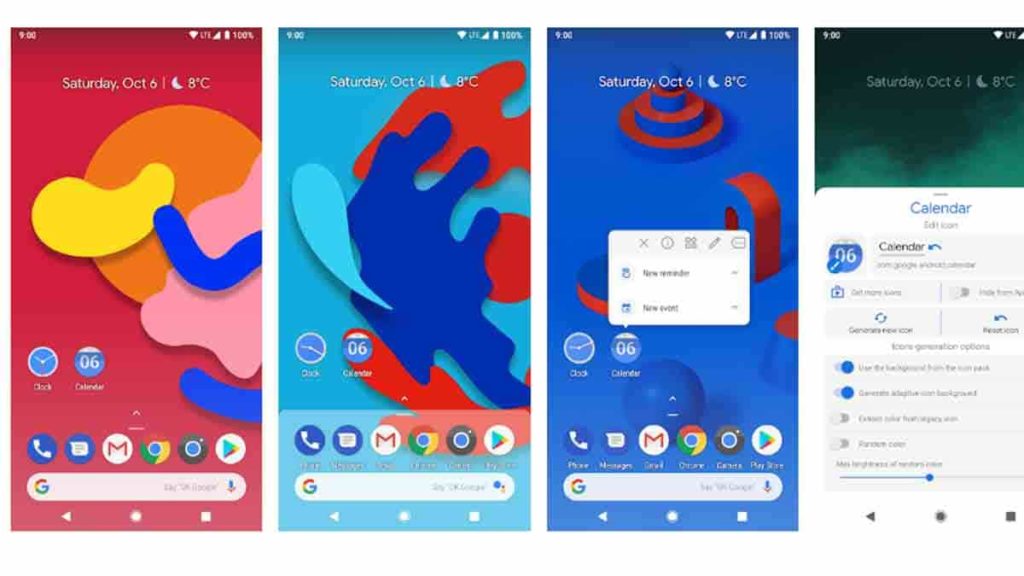 Download This Android Customization App
---
Volume Styles – Best Android Customization Apps
Next up we have Volume Style which is a nifty little application through which you can change the style of your volume slider and the best part is you don't need root for that.
Just enable some permissions and you are good to go. With this app you can choose between different OSes of various brands, like Xiaomi, Oneplus, Samsung etc. You also have many customization options for the volume panel, like you can change the colour, size and more.
If the users want to further customize the panels, an in-app purchase will allow them to customise a few other elements like the colour of the panel and unlock the auto-expansion feature.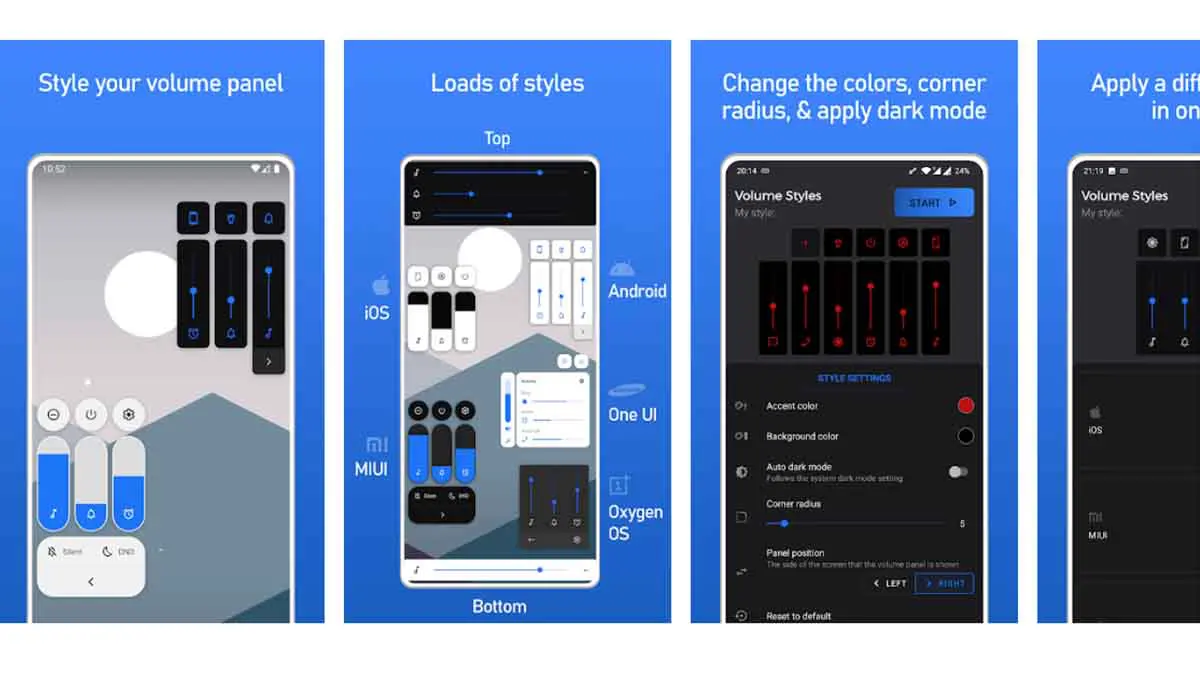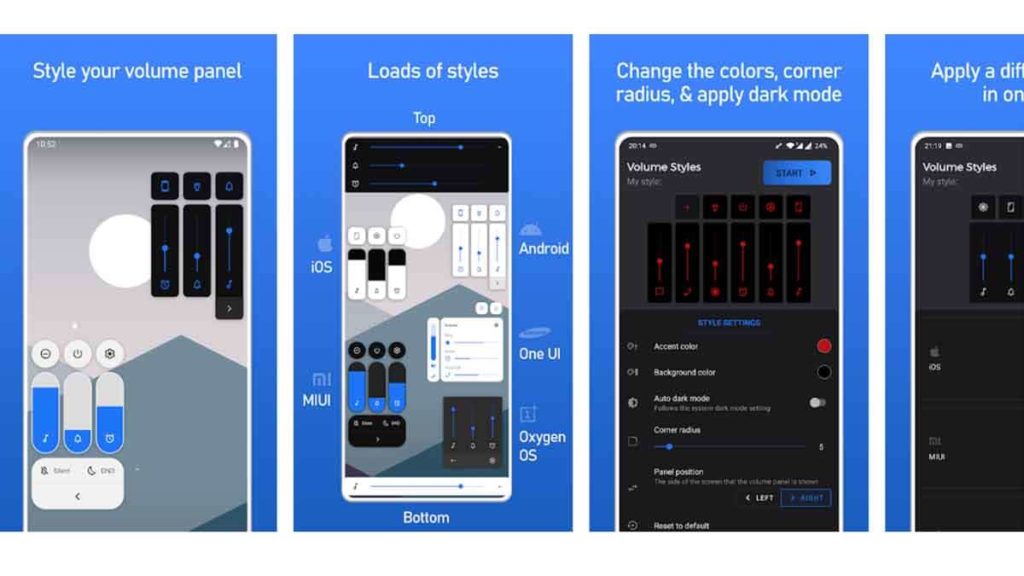 Download This Android Customization App
---
Abstruct – Best Android Customization Apps
Next on the list of Best Android Customization Apps is Abstruct which is associated with a very popular brand. The wallpapers are designed by Hampus Olsson who have designed the OnePlus wallpapers. Abstruct includes a collection of 300 wallpapers which are available in 4K resolution.
Due to a popular brand name attached with the Abstruct, it has become popular amongst the masses within a short span of time.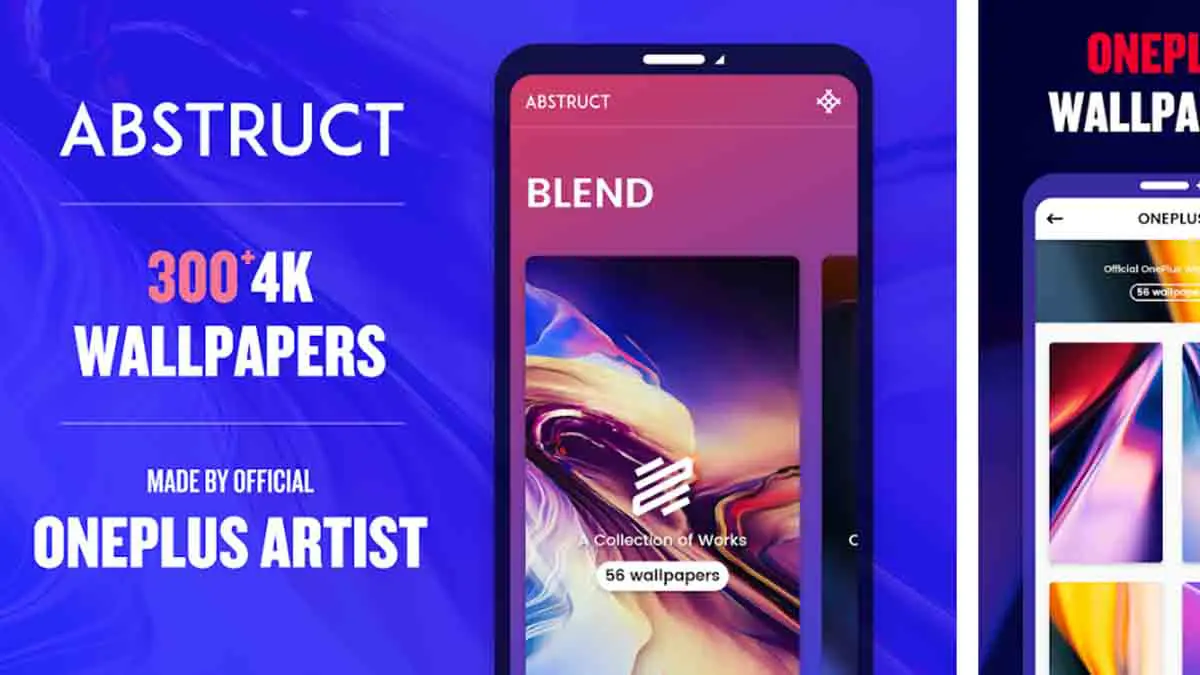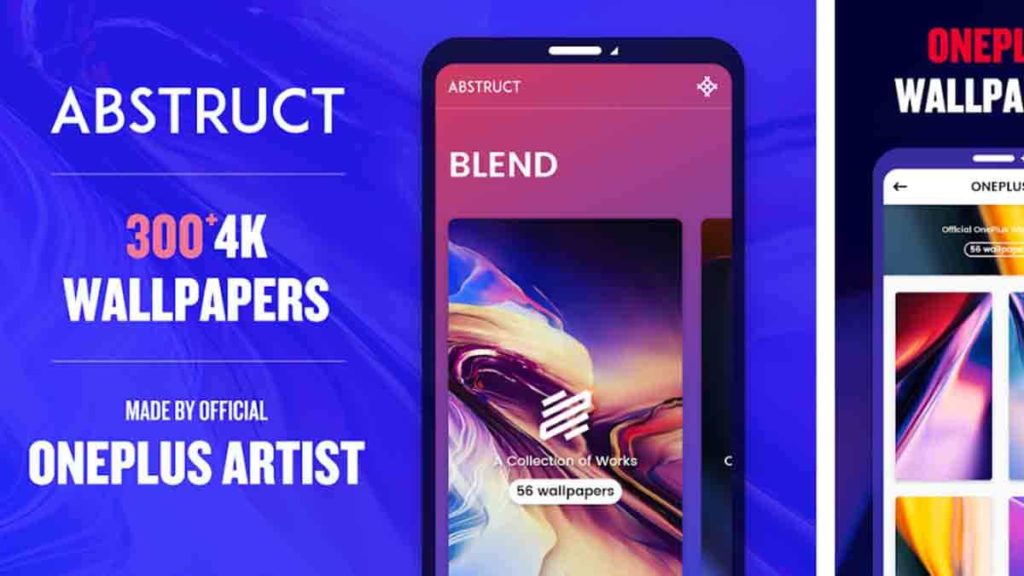 Download This Android Customization App
---
Delta Icon Pack – Best Android Customization Apps
Delta is one of the most popular icon packs amongst the customization community. Delta offers you a wide choice to choose from. It offers you 2000+ icon which is compatible on multiple kind of launchers.
Its popularity speaks, as Delta has over 1 million+ downloads, courtesy, its compatibility with different kind of launchers and is one of the main reasons it has managed to make it to our best Android icon pack.
The icons are perfectly poised which suits every kind of colour contrast especially display with bright colour combination.
Download This Android Customization App
---
One Shade – Best Android Customization Apps
One shade basically helps you to customize you home screen's icon and the notification bar. The app customizes your notification bar and change the shape, size and colour of your icons. The Android app provides multiple customization options which helps you to make your home screen look attractive and catchy.
The app is available on play store and you can pay some bucks if you want to get access to some of the additional customization options.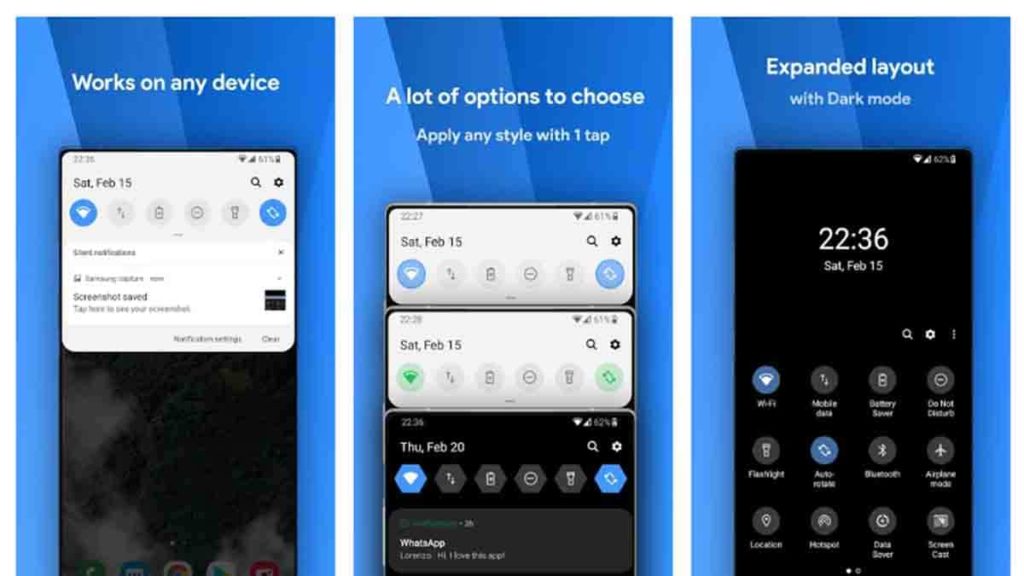 Download This Android Customization App
---
Best Android Customization Apps April 2020
Typewise Keyboard
AppNotifier
1Gallery
Tile Shortcuts
Pixxy KWGT
---
Next on our list of best Android Customization apps is Typewise keyboard. We always want cool keyboard which is minimalistic in design and provide diverse features. Typewise keyboard is a Hexagonal shaped QWERTY keyboard.
The keyboard is optimized to be used with two thumbs with larger buttons which reportedly brings down the typos by 80% which is mainly one of the reasons why it had made it to this list.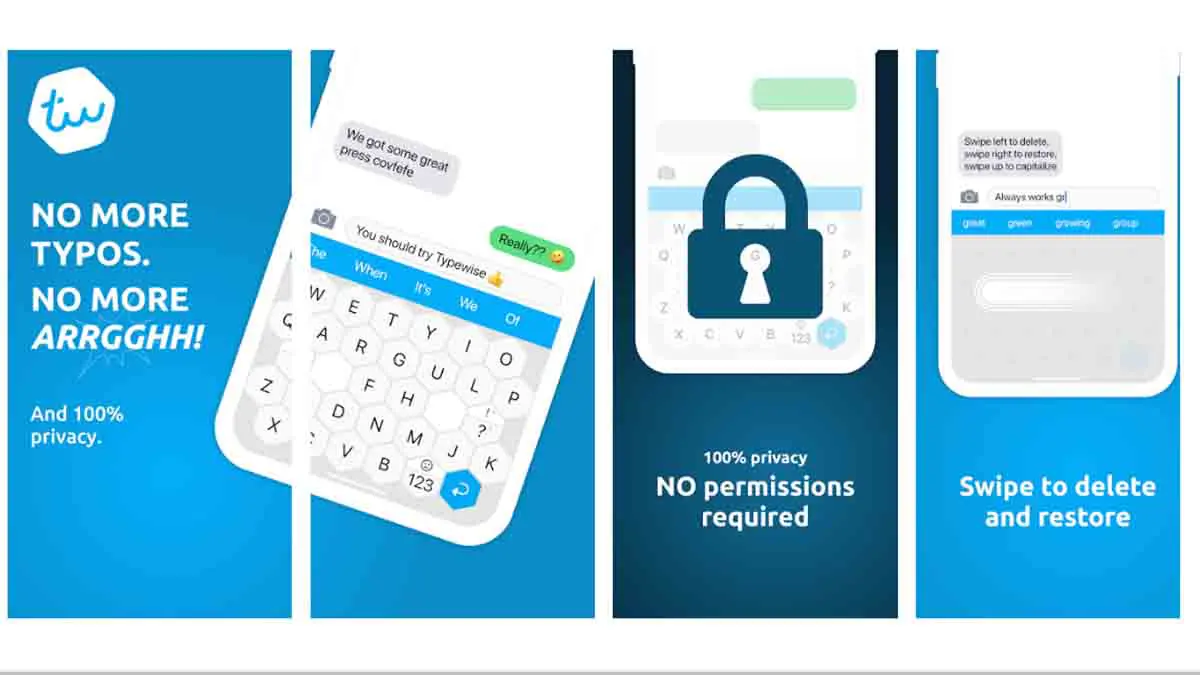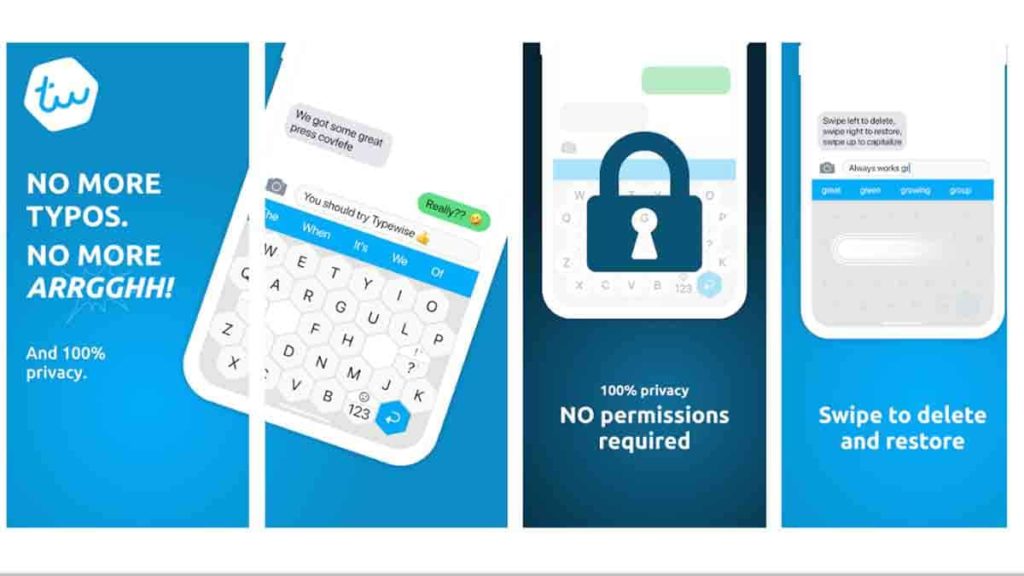 Download This Android Customization App
---
AppNotifier – Best Android Customization Apps
We all face problems while receiving notifications of various apps like we don't get notified about the mails we receive ever time due to which we miss some of our important things.
AppNotifier is a customization app which manages all of your notifications and notify every time you receive any message from any app. It updates you about installation and update notifications so that you do not miss any of your important stuff.
Download This Android Customization App
---
1Gallery – Best Android Customization Apps
1Gallery comes from the developers of Today Weather. It provides you with the best encryption support to hide your photos and secure them. It's easy to encrypt files like your documents and more. As per the usage, it appears out to be minimal and easy to use at the same time. It made our list of the best app for android this month with ease.
Along with that, it comes with a photo editor and video editor built-in. The dark mode isn't a question here; it's present if you take good care of your eyes. It is our go-to gallery app right now, and we do recommend it. Make sure to give it a try and let us know in the comments.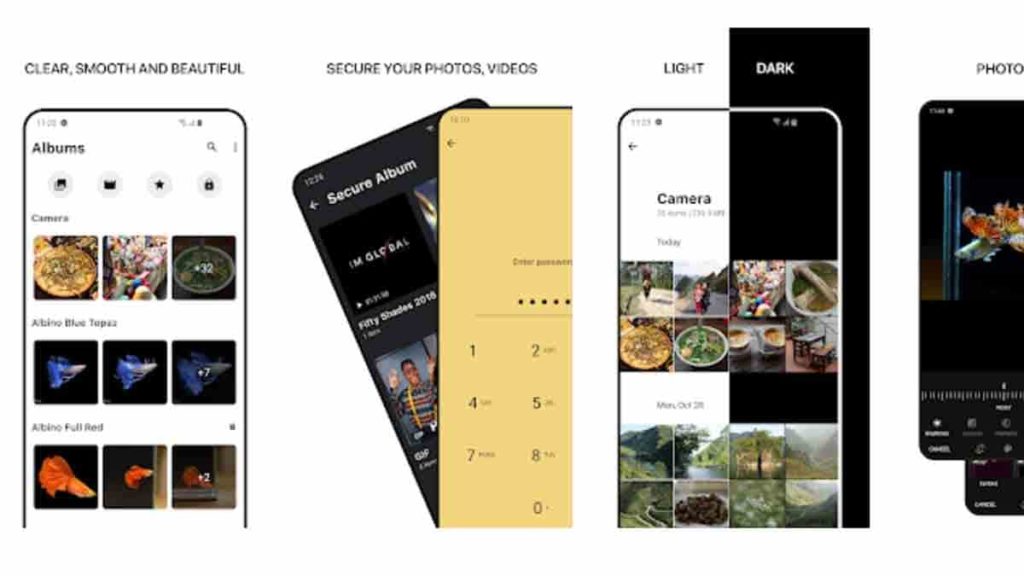 Download This Android Customization App
---
Tile Shortcuts – Best Android Customization Apps
Tile shortcuts can work as a cherry on your cake thing for the android users. This best android customization app lets you to add tile shortcuts for any of your important app, any relevant URL or any other thing which you want to add as a shortcut on your screen so that you can remember it easily.
Basically the tile shortcut will be placed at one of the frequently used place that is notification panel. All the tile shortcuts created can be seen on the notification bar of the device. You can also customize the size, shape and colour of the shortcut tile you have created.
Download This Android Customization App
---
Pixxy KWGT – Best Android Customization Apps
Last on our list of best android customization app is Pixxy KWGT which is a specialist in widget customizations. The app provides you a wide options of widget pack which you can add on your smartphone.
All the widget packs are elegant in design and gives a premium look to your device when applied. All the widget packs suits well with any kind of background and theme.
Download This Android Customization App
---
Final Words
With this, we will wrap up our list of best Android customization apps. These were some of the exclusive and best customization apps which we have brought for you that can help you to make some fresh changes in your Android devices. Do comment and let us know about your views of the apps which we have mentioned. You can also suggest some other unique customization apps, which you think should be included in the list.
You May Like to Read:
How to do Android Customization Like a PRO in 2020