Google play store offers you tons of apps to choose from. The apps are available in different categories that you can download. There are multiple apps for a particular category, and seldom it becomes difficult to choose the best from the lot.
For instance, you want to download any learning app from the Play store. Now choosing from those hundreds of apps is difficult. So, here we are compiling a list of the best unique Android apps that you can download on your devices.
Excited? So, let's get started
Benefits of Best Unique Android Apps
Discover hidden features:- The best unique android app will help you discover features about your android that you never knew existed. Since the world we exhibit today is constantly evolving, new things and innovations are often marked. These apps will help you find features and increase the overall experience of your mobile.
Increased functionality:- One of the most significant advantages of the best unique android app is that it increases the functionality of your android. The app will either make things easier for you to operate or make it more interesting by providing customization options that you have never seen before.
More Automation:- The best unique android app contains various choices that make the automation process a lot easier. Hence, you spend lesser time and energy on your mobile but get more things done.
Best Unique Android Apps
---
Wallpaper Engine
Steam's been offering a great wallpaper application known as Wallpaper Engine for years now, and the app is now available to Android. Since Android has been offering live wallpapers initially, it's only natural that Wallpaper Engine was finally ported to Android
What's impressive about this update is that it allows you to download your desktop wallpapers to run it on Android with GIFs as well as 2D and 3D animations being supported right out of the box. The best part is that the Android application is free, and there aren't any ads or in-app purchases. There's nothing more perfect than this, people.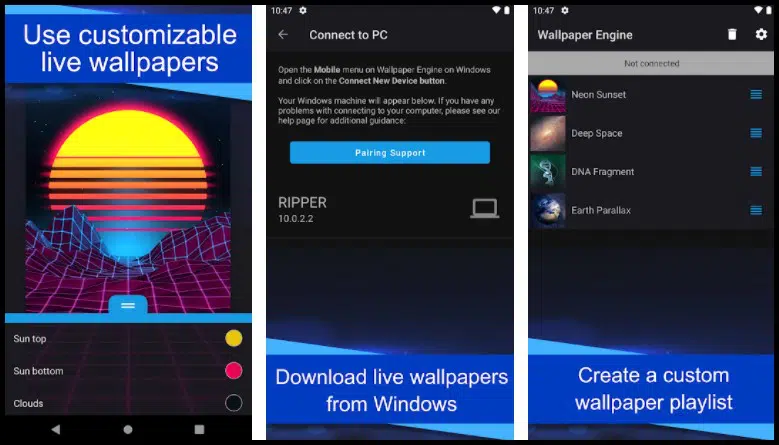 ---
Clipt
I've always wanted a simple way to save my clipboard on the cloud. Clipt can connect with your cloud storage of choice (such as Drive) to give you easy access to the contents of your clipboard. It allows you to cut something off your phone and then take it back from where you were by putting the content you cut onto your computer.
You can also transfer images in this manner. This is an absolute boon when you switch from your Android device to your computer during your day. Although OnePlus make this app, It is compatible with a range of gadgets and, therefore that you do not have to have a OnePlus phone to use the clipboard application.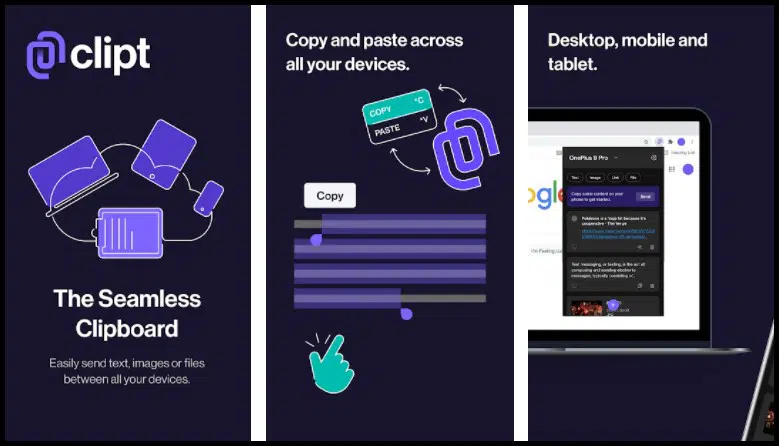 ---
Pinnit
We receive messages hundreds of times per day. Pinnit is a notepad and task reminder app that pins all notifications to the notification panel. It means that you can pin a notification, and each when you open the notifications panel, the information is there for you, whether it notes you'd like to make or a task that you need to remind yourself of at a specific date. It's not a huge deal; however, it's an option worth trying.
---
Pocket Physics
Pocket Physics is an excellent app for learning because it helps you become familiar with the basic concepts of physics such as formulas, equations, and formulas, including definitions, examples, and much more. It provides a wealth of basic concepts, suggestions for preparing for tests, and many more. It is regularly updated and ensures that the knowledge base is kept up to date.
It comprises subjects ranging from gravity thermodynamics, optics, Astronomy, and a myriad of other subjects just a click away. Physics can encompass a range of things, and Pocket Physics makes you familiar with the theories much earlier than you think.
---
NotePin
NotePin is one of the best unique android apps, and it does something extraordinary yet straightforward, which makes it a necessity for a lot of people. The application might not be the fanciest one out there; however, it is beneficial since it lets you create a note and pin it on the notification panel.
Although there are a lot of apps out there that might help you create lists or notes, this one pins the note that you compose on the notification panel as a reminder. The note remains there until you manually remove it, and the advantage of having it there is that you never lose sight of it.
Since the task isn't hidden, and as James Clear in Atomic Habit states that visual cues remain the best choice to ensure the completion of the task, the app provides precisely that. Since it's often easy to lose track, having an app constantly remind you of important things is a great way to make progress.
Related: Best Step Tracker Apps
---
Vani
Vani is your Voice Assistant, that can answer all your incoming calls by your voice command. The app has a very catchy and eye-pleasing theme alongside a very intuitive UI that can help you to manage all your calling activities. You can customize your own words and set your desired command to receive a call, reject a call, set your phone on speaker mode, etc. The app is highly customizable where you can choose your favorite theme, wallpapers, and set them on the app.
The app is loaded with some unique features that you will not find in other voice assistants, for instance, you can share your screen while you are on call and share images, videos, and other documents. You can also play games while you are on the call, but both the players need to have Vani installed on their devices. The most useful feature of the app and the reason it has been included in our list of best unknown apps is the Caller ID feature where you can block spam and unknown numbers.
Standout Features:
Highly customizable
Interactive Assistant
---
Wavelet
Wavelet can take your music customization to another level. The app has a nine-band equalizer, reverb preset, virtualizer and 2400 pre-calculated presets. The amazing feature of the app is that it can adjust the sound quality based on the headphones you are using.
So if you are using JBL headphones or Boat headphones, it's 2400 pre-calculated presets on a headphone-by headphone basis adjust the sound according to that headphone.
Related: Best Guitar Tuner Apps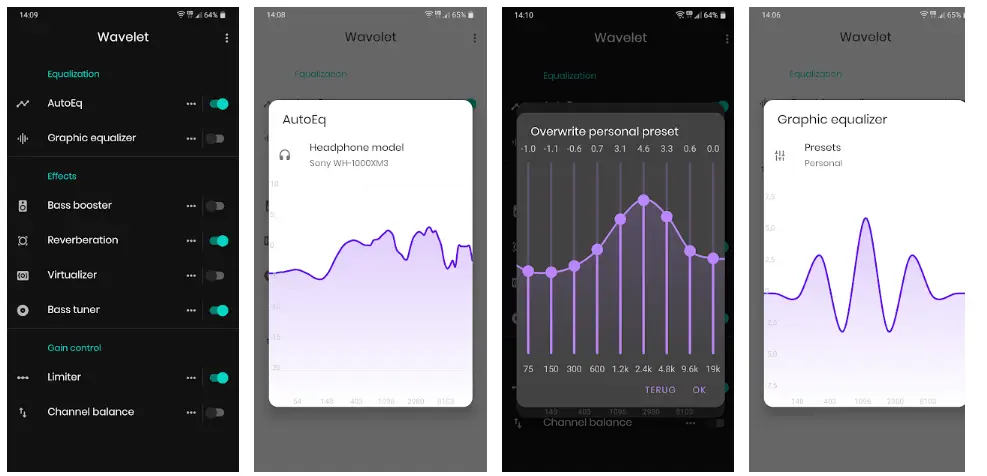 Standout Features:
2400 Pre-Calculated Presets
Nine Band Equalizer
---
Adobe Photoshop Camera
Adobe Photoshop is a camera app that can provide an attractive look to your images. You have a lot of filters to choose from and can see real-time effects before you capture the image.
The app can be very useful for social media influencers as they can use auto-tone and bokeh style portrait mode to add a perfect touch to your images and videos.
Standout Features:
Creative Lens
Amazing Filters
---
Whale Papers
Whale papers have a diverse collection of high-quality wallpapers in different categories like Illustration, Material, and pattern. The wallpapers can give a fresh look to your screen when applied and is perfect with all kind of AMOLED displays.
All the wallpapers are minimal in design and extensive in design that will match up to your expectations. You can use the app with ease as it has an interactive UI and buttery smooth experience.
Related: Best Home Workout Apps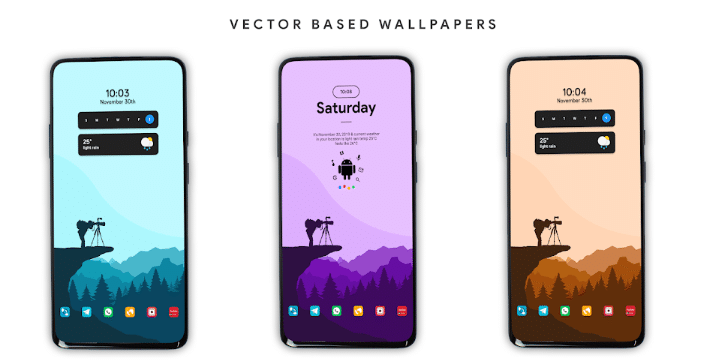 Standout Features:
AMOLED display Wallpapers
Wide categories
Interactive UI
---
Split Cloud
The split cloud can be useful for you if you and your friend have a different taste in music but want to listen to music together. This app can play two different music at a time with the help of dual music players which are superimposed on each other.
The music player on the top will play the track on the left earbud. while the bottom music player will play the track on your right earbud. You can play all your favorite tracks from SoundCloud and enjoy them whenever you want.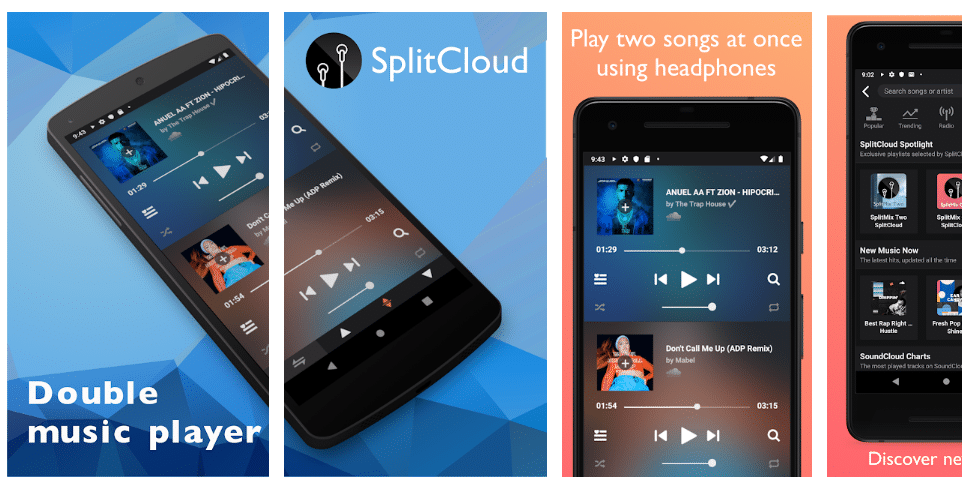 Standout Features:
Double Music Player
SoundCloud
---
Automatic Dark Theme
Automatic Dark theme offers you something unique which most of the theme apps lack. This app allows you to set a theme according to the time of the day and you can choose the light or dark theme when you want. So. you do not want to change themes frequently as the app automatically adjusts the theme according to the time and mood of the day.
The app has a very simple UI and you will not find any difficulty in operating the app. Apart from changing the theme, you can also select appropriate wallpaper that will sync with your theme. The theme is subtly designed and you will love the design and color combination used in making the theme.
Related: Best Weight Loss Apps
Standout Features:
Impressive theme
Adjustable background
---
Deepstash
Deepstash contains several motivating articles that are compiled from various web sources. The articles, news feed, and personalized feed are frequently updated which can inspire you and keep you motivated throughout the day. This best unique Android apps is a kind of ocean of knowledge for you where you can get access to knowledge about diverse fields. Do not worry if you are a busy guy, and often lack ample time to read articles. The app has a summarized area section where you can get insight into all the relevant information in a short summarized form.
To permanently store the collected facts and quotes, You can save all the ideas in your profile. This app is a perfect way to improve your habits and diversify your knowledge. Deepstash is free to download and there are no ads that avoid distraction.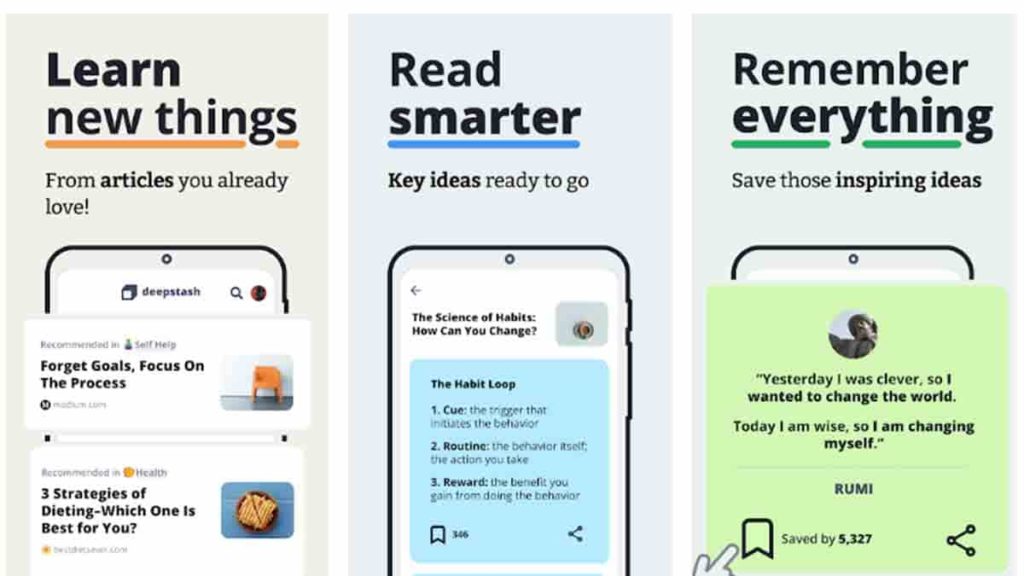 Standout Features:
Personalized content and feed
Summarized ideas
Ad-free
Save ideas in your personal profile
---
Logically
Logically Prime function is to verify fake news and get them verified with its intelligent AI. The app can also verify fake images and tell you whether the image is fake, manipulated, or morphed. The app also provides you with the latest happenings of the world and provides you with the news in a timeline format.
The news it generates for you is categorized into 3 categories namely- Positive, negative, and balanced. Logically analyses news from all the leading print media houses of India that include Hindustan Times, Times Of India, Deccan Herald, and many other popular platforms. This best Unique Android apps can be very useful for you in this age of misinformation and Whatsapp forwards.
Related: Best Sports Apps
Standout Features:
AI-powered news
Whatsapp fact check
Unbiased news
Verify Fake news and images
---
Dolby On
The next app on our list of best unique Android apps is Dobly On. This app can help you to record audios in Dolby's quality and can enhance your audio quality. The can be helpful for those who are social media influencers and are actively uploading videos.
The app can eliminate all the background distortion and will help you to record audio in crisp clear audio. Dolby On can be used to record audio, videos. podcasts, and beats. The app provides you with all the tools to produce a quality song.
Standout Features:
Noise reduction, de-essing, and a fade-in/out.
Automatic studio effects
Six custom-designed Sound Tools
Audio editor
---
Post Box
Post Box is a useful best unique Android apps that let you eliminate distractions during your working hours that will help you to improve productivity. This can also be useful for students, who always are distracted by unnecessary notifications.
The app holds your notifications and displays them at a pre-determined time. You can customize the time on which you want to see the notifications and updates. The UI of the app is neat and interactive and organizes all your notifications in a precise form.
Related: Best Personal Finance Apps
---
Firefox ScreenshotGo
We all have a nack of taking screenshots while scrolling our social media handles or while bowsing any information. But, later on, it becomes very difficult to find the screenshot you are looking for in your gallery collection. Finding your desired screenshot can become like picking hay in the stack, but don't worry Mozilla has Firefox ScreenshotGo can help you to organize all your screenshots in a well-defined categorized form.
You can go to the app and just search for your file name and you will get your desired screenshot that you saved. These kinds of apps are rare to find on the Play Store and that is why it is a part of our best unique Android apps list.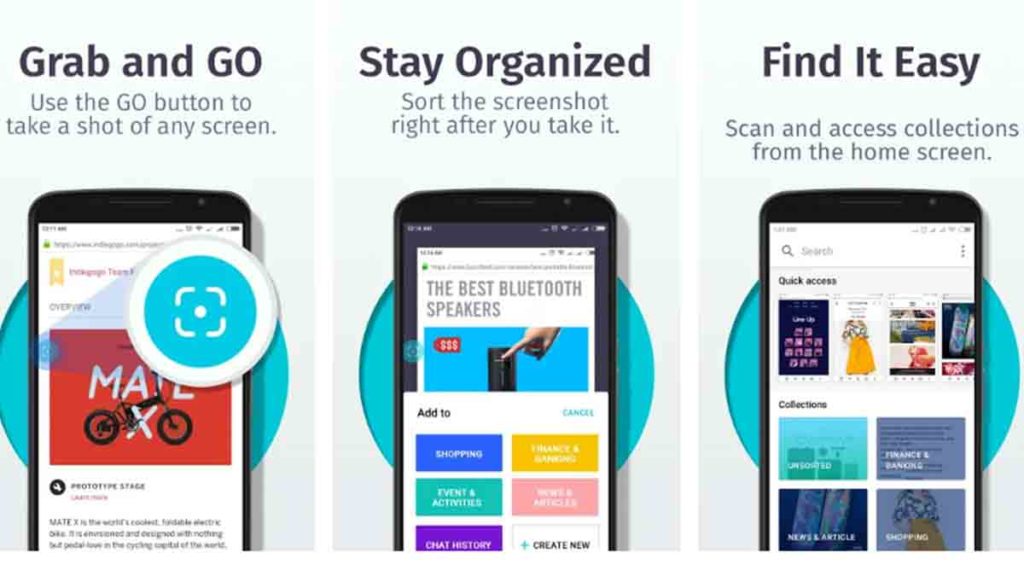 Standout Features:
Different ways to take screenshots
Easy to search screenshots
Sort screenshots in categories
---
Mubert
Mubert is a music streaming app for Android that allows creating music in a whole new way. All you need to do is to select a music genre according to your current mood, after which the app plays AI-generated music, which you can like or dislike based on your preference. Mubert will then generate a series of music and compile them to make a track.
Sounds very interesting right. The app comes with an impressively designed theme and interactive UI. Due to the unique way of streaming music, we have given this app a spot on our best unique Android apps.
Standout Features: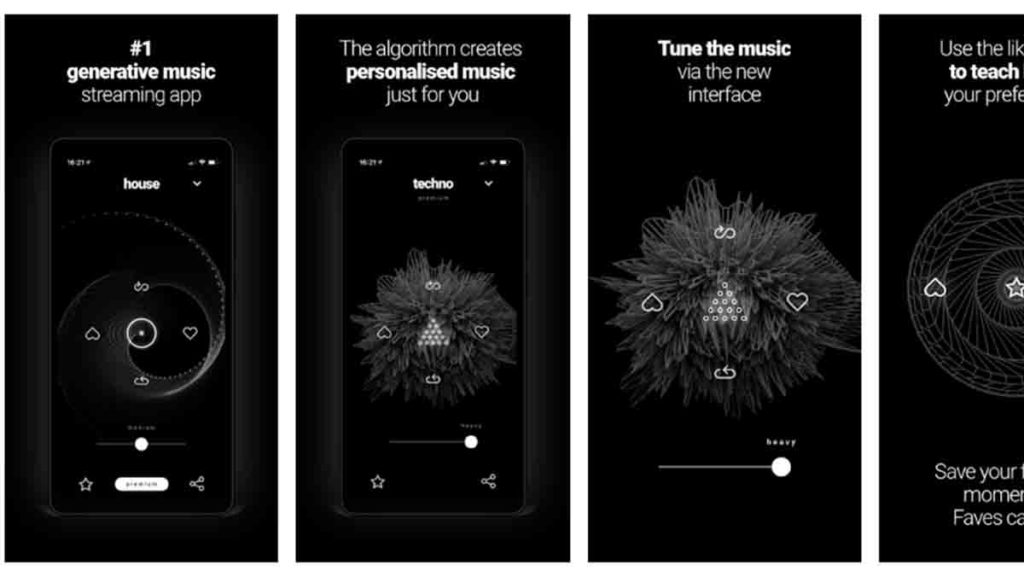 Standout Features:
Never-ending and nonstop
New UI experience
Innovative music approach
---
Just a Line
A simple app that allows you to draw every kind of shape you want. You can draw 2D and 3D figures with augmented reality technology on any surface. Create a short video of your creative skills and share them on your social media handles.
The app works on AR-enabled devices so make sure to give permission to the app while installing it. You do not need to pay anything, as the app is absolutely free to download across the Android platform.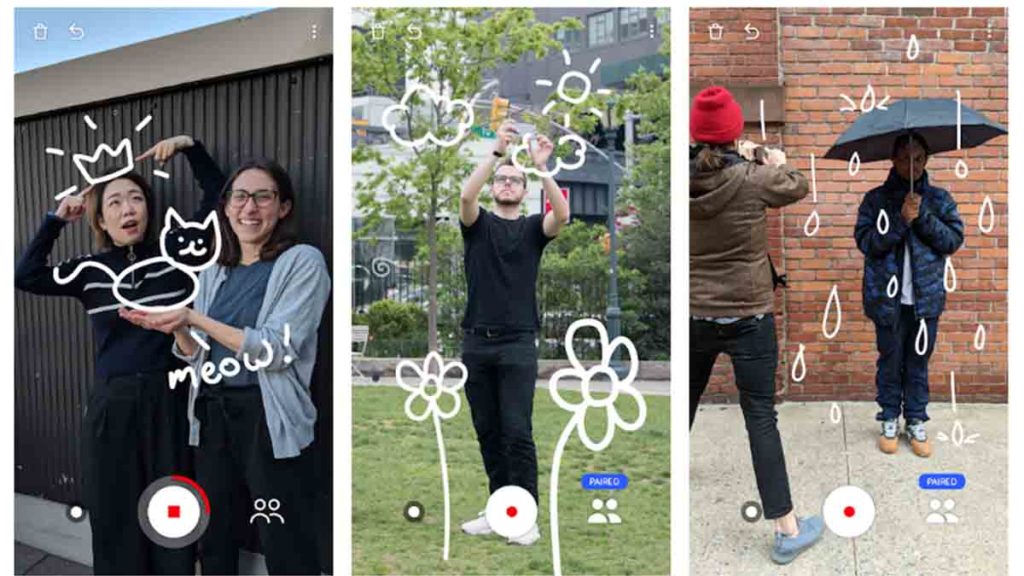 ---
PixelFlow
Pixel Flow will work wonders for you and can help make cool introductory videos on your social media handles. The app has tons of introductory theme videos which lets you create videos with attractive after-effects and animations. Apart from this, you will also get access to motion graphic principles and templates that will allow you to edit and render videos.
This app will be perfect for you if you want to showcase your talent and become a social media influencer. The app can be useful for TikTok and IGTV where users are generally engaged in short video making.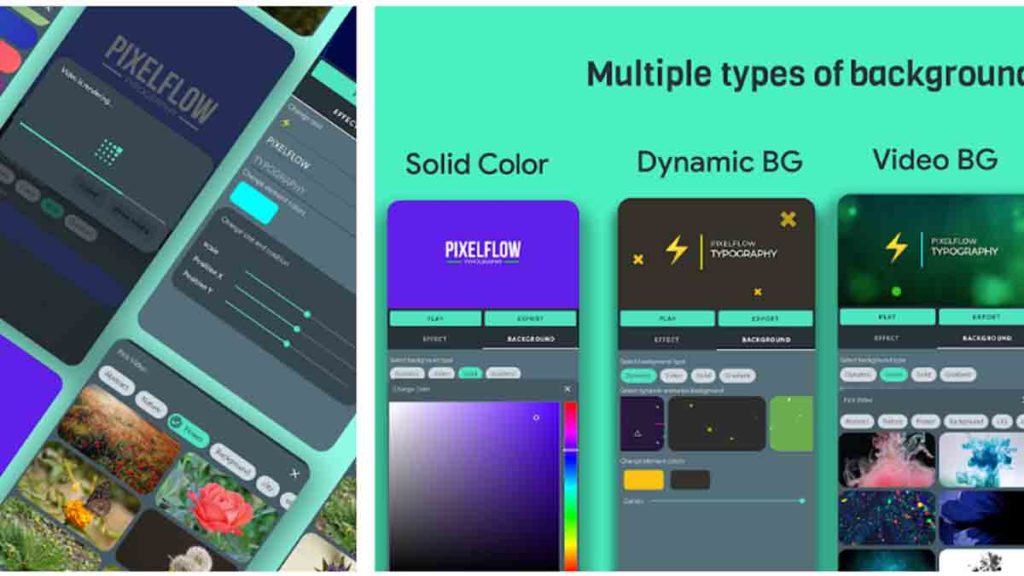 ---
Tor Browser
Torrent has been banned by some countries and has been flagged as illegal due to legal reasons. Torrent has a collection of some of the websites that provide content in high quality. Tracking the IP address is one of the major concerns for the users.
The Tor browser helps you to hide your IP address while you are browsing torrent sites. This best unique Android app has multi-layered encryption, which means when you use the Tor browser your traffic is relayed and encrypted three times. Trackers can easily be blocked with the help of the Tor Browser.
Standout Features:
Multi-layered encryption
Resist fingerprinting
Block trackers
---
RunPee
RunPee is one of the insane best unique Android apps, that can make you appreciate the creativity of the developer. This app tells you what could be the best time to get up and go for a pee between a movie as no one wants to miss important scenes.
The app has a large database of around 1300+ movies that are updated frequently. Apart from this, there is a 3D user poll, which tells you about the 3D quality of the movie from the users poll. The app also contains an in-built timer that will tell you when to go to pee and you do not need to bother about looking at your phone time and time again.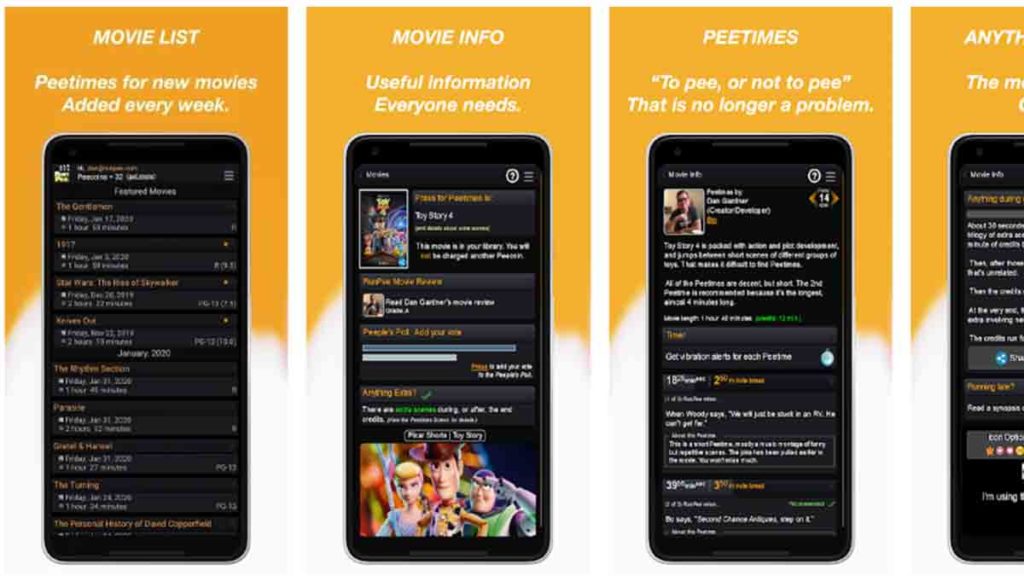 ---
DreamLab
DreamLab is one of the most useful apps for students in the medical field. The app is a multi-award-winning app that uses the collective power of smartphones to know about the various cancer research that has been conducted throughout the world. You can simply install and can analyze the observations and conclusions of the research to know better about cancer.
You can also contribute to any of the cancer research projects which are being conducted. The app is user-friendly and you can easily access and manage all the stuff. This best unique Android apps is one of the most useful apps on our list.
---
Final Words
With dream labs, we are done and dusted with our list of best unique Android apps. The app has been compiled with the app of every category and we hope these apps could be a useful addition to your smartphones. Do comment and let us know about some other best unique Android apps which we have missed in this list.
Thank you for reading! Try these out too:
General FAQs