Android's Google Play Store and Apple's iOS are certainly up to the mark of today's need of the consumers but it also has some limitations which make a way for its alternatives in the market. The secondary app marketplaces which provide a wide variety of choices to download APK files are not available in the play store itself.
That's why in this article we will introduce to you some of the best possible Google Play Store alternatives which you can use in case you are feeling your smartphone is incomplete in spite of the presence of the Google Play Store.
Excited? So, let's get started
Note: Installing Apps from any other source than Google Play Store is Blocked by default. So, you need to separately enable the "Unknown Sources" from each source you are installing the Apps/apk from.
Why Do We Need Google Play Store Alternatives?
Google Play store is undoubtedly the best app downloader platform for Android users. Though it has millions of free and paid apps it still lacks some apps which are demanded by the users. In this scenario, we will need an alternative to Google Play Store from where we can download our favorite apps. So let's get started to know about some of the best Goggle Play store alternatives which are out there.
We will be discussing some of the best and top-rated sites and Google Play store alternatives which you can avail, in case you are not able to download any of your favorite apps. It will include all the apps and paid games that you can download from these alternatives.
Best Google Play Store Alternatives
---
ApkPure
ApkPure has been there for quite some time and is a popular name in the android community. The major reason behind this popularity is that it provides the apk files of almost all apps available on the Google Play Store. You can also access thousands of apps that are removed from the play store and the apps that never make it to the Play Store due to various reasons. ApkPure app brings an evolved experience of browsing and downloading apps in apk file format.
ApkPure offers a simple UI that displays apps categorically. Most of the apps are free and there is a special section for purchasing apps at a discount. The app assures that the apps do not contain any malware, and there is no sort of piracy prevalent on the store, in the form of modded apk files. The biggest advantage to the end-user is the wide accessibility of apps that are geo-restricted in their region and are not downloadable by the Play Store app.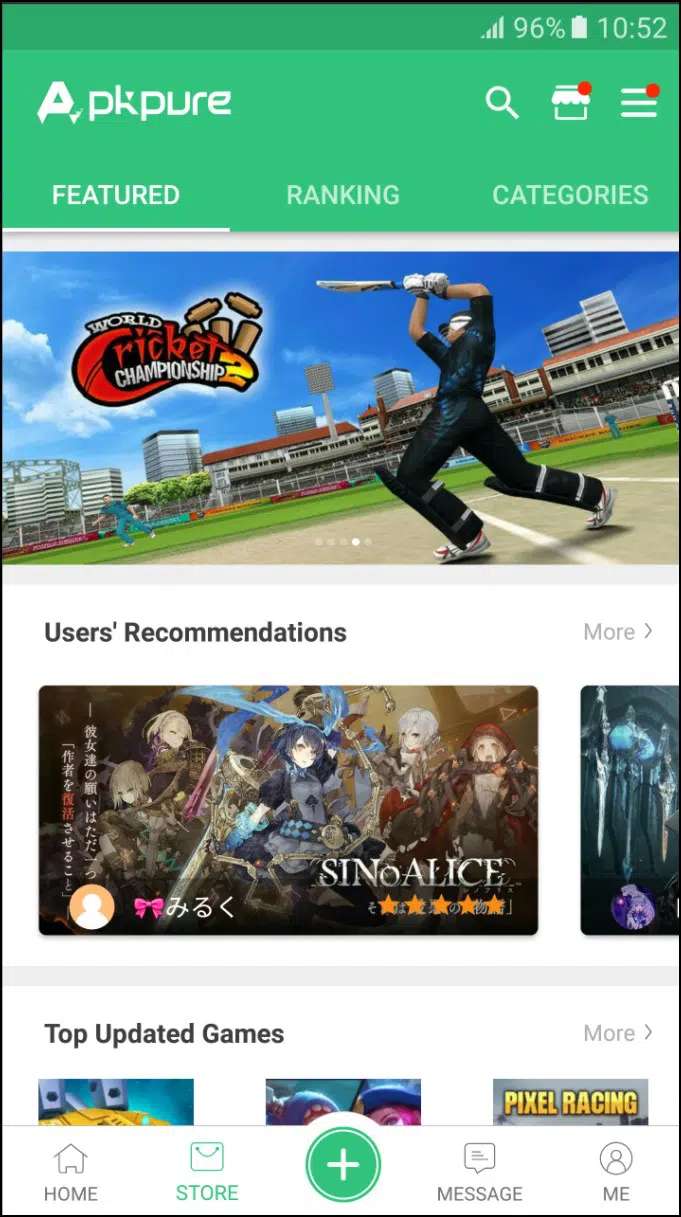 Standout Features:
Simple and clean UI
No modded files and malware
Heavy discount on apps
Download This Best Unknown Android App
---
Aurora Droid – Android App Store
Now I am pretty sure most of you guys are familiar with the F-Droid app store that lets you download some of the best apps that are not available on the play store.
One of the major drawbacks of using F-Droid is the outdated and cluttered UI, but not anymore with Aurora Droid which is basically a third-party client for F Droid you will get a whole new UI update that feels fast and at the same time, it uses the material design to showcase the apps which is way cleaner the F- Droid.
Another Amazing feature of Aurora Droid is that it features more repositories to sync meaning you will get access to more up taped apps that are not available on the play store.
---
Huawei App Gallery – Best Third Party Apps Store
Huawei App Gallery used to be a dedicated app store for Huawei and Honor devices, but after the US Sanctioned and subsequent Google ban, the Huawei App Gallery can now be downloaded and used on all Android Devices.
App Gallery has more than 1.3 million apps that include various popular apps and publishers. The app gallery has more than 400 million users. Along with parental control, the app stores offer rock-solid protection.
Various charts and curated lists help the user in finding the perfect app or game they were looking for. There are various local exclusives for App Gallery users like Gift centers, Exciting Promotions, Local events with prizes, and so on.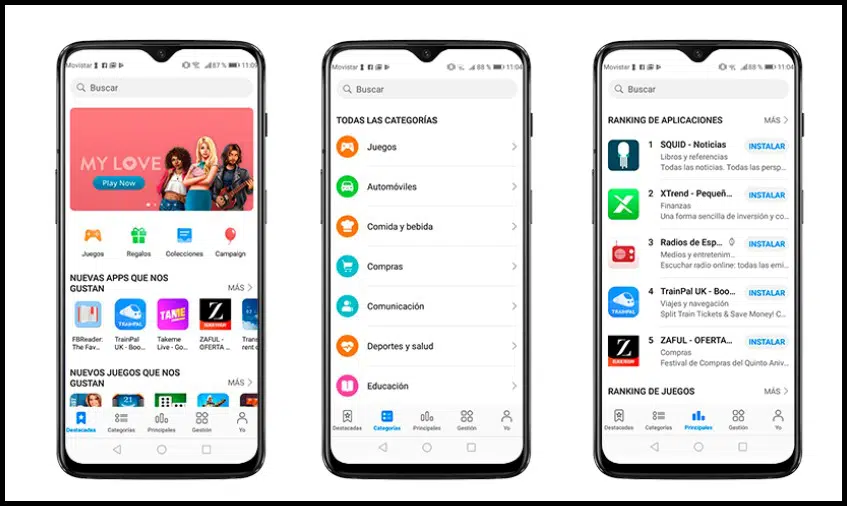 ---
Aurora Store – Google Play Store Alternatives
Aurora store tops our list of Google play store alternatives. The app comes with a smooth and interactive UI that lets you download all of your favorite apps. The best thing about the Aurora store is that it is not mandatory to use all the Google services. You have the choice to choose which Google services you want to avail yourself of.
Aurora store provides you with a wide variety of apps, games, and other useful tools which you can download with ease. Aurora store also allows to download the of apps that have been, due to some security or other issues have been banned or restricted by Google Play Store. So apart from the common apps which are available on various platforms, you can also download the apps which have been banned.
In this store, apps, games, and tools can be easily updated and installed on your device. The presence of the Aurora App doesn't make you feel the absence of the Google Play store, as it is providing all the features which are required by the users.
Related: Best Android Customization Apps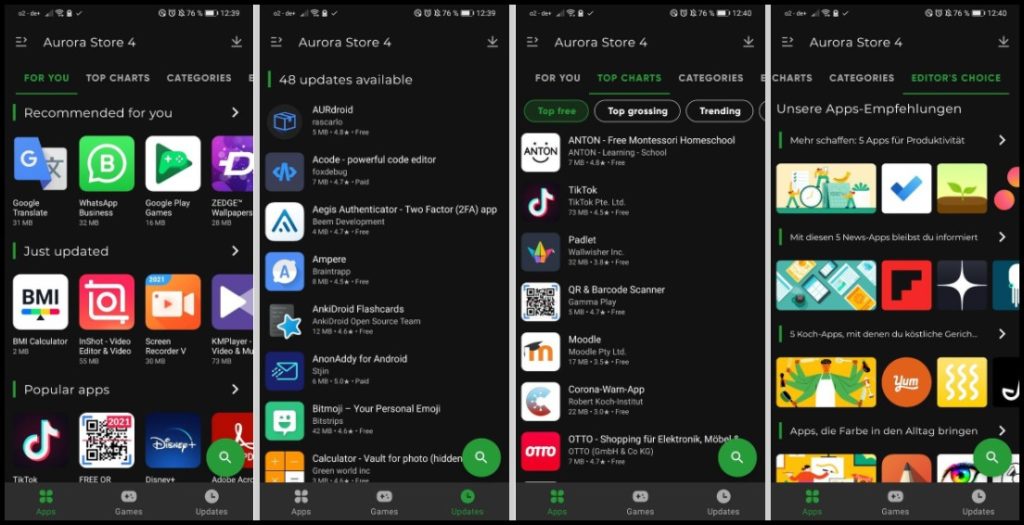 Download The Best Play Store Alternatives
---
XDA Labs – Play Store Alternatives
XDA is a very familiar name amongst smartphone geeks. XDA developers are one of the most reliable and developer-friendly platforms where you can find all your favorite apps. XDA contains a mini app store where you can avail some useful tools for your smartphone.
XDA comes with an ad-blocker and dark mode which will be applied on the rooted devices. The app comes with a user-friendly UI with a wide category of options to choose from. As XDA is a common name, we can surely rely on its security and for developers, it is one of the best platforms as it gives developers more revenue as compared to other platforms out there. You should surely try XDA if you are on the verge of exploring some new and exciting tools for your device.
Related: Best Browser for Android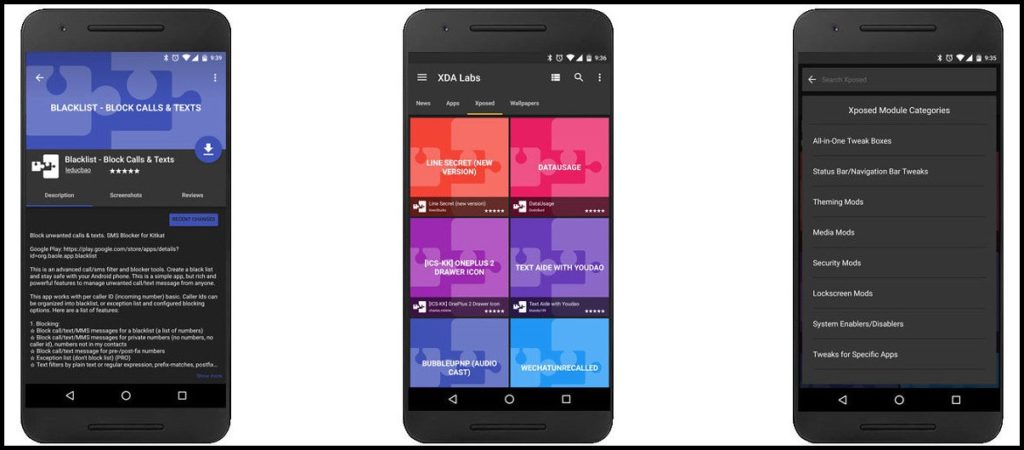 Download The Best Play Store Alternatives
---
Appvn – App Stores For Android
Everyone loves freebies and in this era of paid apps, who will not love to have free apps for which you have to pay at other platforms. Appvn is the one-stop place for you if you are a freebie lover which is a brand-new app for sneaky app lovers.
This was originally developed as a Vietnamese application but now it is also available in English which expands its reach to the audience and customer base.
Now you might think about the security and protection of your phone if you are using this app to download apps on your device, but not to worry as it is a third-party app store where the app content will be updated frequently which will ease your way to have instant and real-time information about the latest apps on android.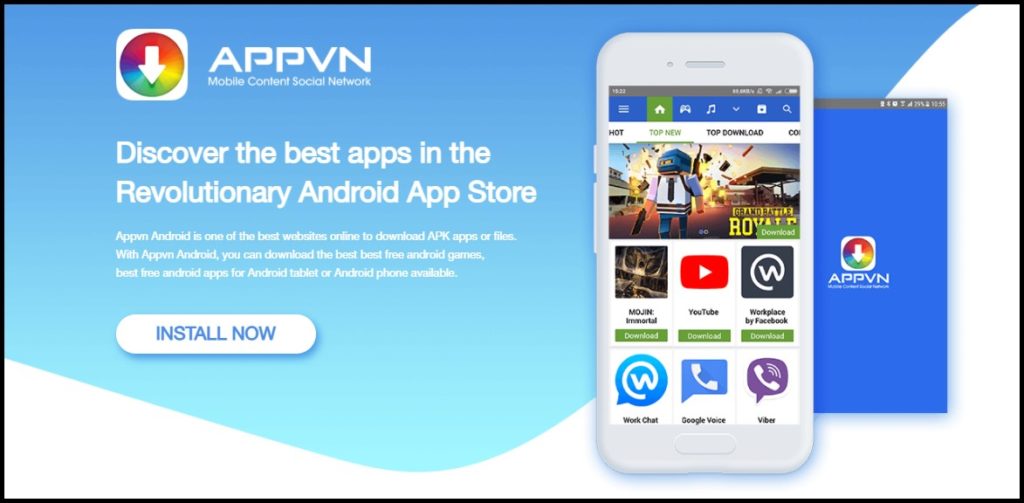 Download The Best Play Store Alternative
---
F Droid – Alternative Google Play Store
Next on the list is F Droid which is a good alternative for you if you are looking for exciting apps which your smartphone might be missing. This app consists of all the apps that are available as open-source, from where you can download the apps which are not available at Google Play Store.
The most satisfying thing about the app is that it doesn't contain any pirated or cracked software which also solves the concern of the consumer about the protection of the device from the unwanted malicious virus.
This app is a must-try for all app lovers as it provides a versatile choice of exploring the new open-source apps which are not available at the play store, one doesn't need more than this, I guess and this is one of the best Google Play Store Alternative that you can try.
Related: Best Email Apps For Android
Download The Best Play Store Alternatives
---
Aptoide – Google Play Store Alternatives 2021
Third on the list is possibly one of the closest and best google play store alternatives, as it has been designed keeping in mind the google standards and the experience is as good as the play store with a well-designed user interface.
The highlight of this amazing alternative app is that it has a wide variety of applications that fulfill the taste and preferences of almost all types of consumers. I am saying so because it has approximately 700,00 apps to choose from its exciting collection which has over 3 billion downloads. It has been accessed and used by more than 150 million users worldwide. Now, this figure is staggering and consumers should not be worried about the reputation of this app.
Related: Best Live Wallpaper Apps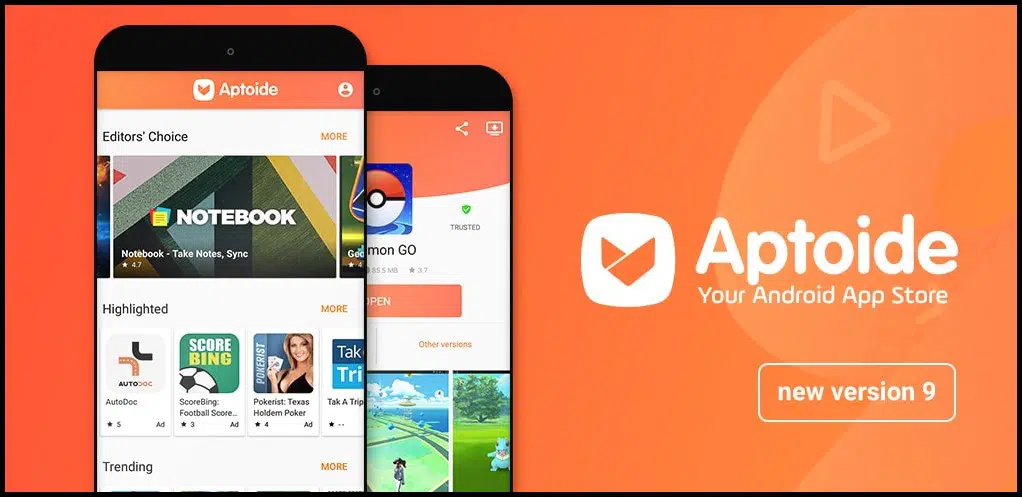 Download The Best Play Store Alternatives
---
Samsung Galaxy Store – Android Marketplace
Samsung Galaxy Store is one of the best and most reliable alternatives to the Google Play store. Samsung has developed its own database which is known as Samsung Galaxy apps. The platform provides you with all the best apps, games, and movies which are available for free.
To avail of the Samsung Galaxy app store, you have to create a Samsung account. Samsung also offers a discount to those users who already own a Samsung device which is a perk for the users. Samsung is also planning to develop its own operating system.
Related: Best Icon Pack For Android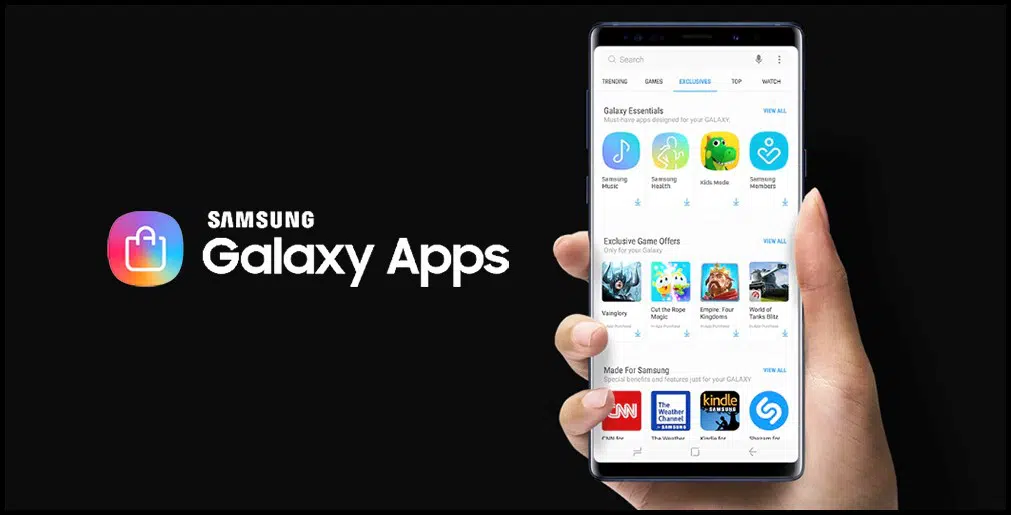 Download The Best Play Store Alternative
---
Amazon App Store – Best App Stores
Now comes the amazon app store, yes you heard it right amazon, the leader in today's e-commerce market, also spreading its wings across all the places. Amazon app store is a great place for getting free premium apps.
Due to some technical and legal issues amazon was shown the exit door by google reason being that it has violated the google terms of being an app store in an app store. Sounds confusing, right! But that was the case.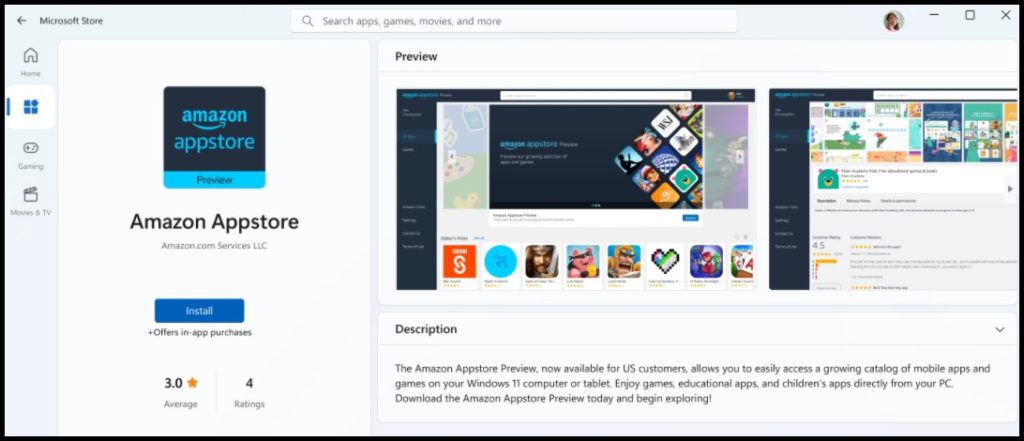 Download The Best Play Store Alternatives
---
AC Market – Best App Stores For Android
AC Market offers you to choose from a wide range of categories ranging from apps, movies, and games. This alternative has a minimal UI which makes it easier for the user to avail. You can avail of this alternative by visiting at ACMarket.Mobi.
You might face problems while accessing this alternative as it has so many apps that can spoil your experience. It is recommended that you should use an ad blocker to improve your experience.
Related: Best Android Launcher
Download Best Google Play Store Alternatives
---
APk Mirror – Google Play Store Alternatives
Next up on this exciting list is APK mirror which hosts a large number of free apps. APK mirror doesn't have its own android app as of now, so in order to download the desired apps, users will have to visit the website of this app.
Apps on the homepage of APK mirror are arranged in chronological order by date like apps' popularity over a month, a week, or over the last 24 hours which are available in one section in decreasing order according to their popularity.
The highlight feature of APk is that the interface is one of the most user-friendly which will smoothen your experience while accessing and downloading the apps and this could be an amazing Google Play Store Alternative.
Related: Best PDF Editor Apps
Download The Best Google Play Store Alternatives
---
9Apps – Play Store Alternatives
9Apps is one of the common alternatives which most users are aware of. You can download free APK versions of all the apps which are available out there. The app comes with a simple user interface and you can easily search and download your favorite apps and games. Also, they keep updating the content so that you are never bored.
Download Best Google Play Store Alternatives
---
AppBrain – Google Play Store Alternatives
The next one on this list is AppBrain, which is a one-stop solution if you are looking for premium apps and also want them for free. AppBrain can meet both of your demand that is free and premium.
Developers of this app provide free apps for a limited period of time on their website and in return of which AppBrain publicizes their app. This alternative platform will allow you to access the apps in great detail which will also provide you to gain technical aspects about each and every app and enrich your experience and knowledge about the tech.
Download The Best Google Play Store Alternatives
---
Uptodown – Play Store Alternatives
Uptodown is the next alternative platform for all app lovers. Now you might be thinking about what makes it different from the above-mentioned apps, then do not worry we are providing you with the list with the best possible alternatives keeping in mind the versatility and need of today's tech freaks.
The thing which differentiates it from other apps is that it is available in twelve languages, sounds interesting right! This app offers localized content with the option of free downloading. So, if you are facing language problems in any of the platforms to find your desired app then you can tune into Uptodown.
To provide localized content, the app uses the services of the virus total, which provides reports of all of its apps based on the results of more than 50 antivirus programs. With all of these exciting perks, the app catalog has a news blog and tutorials related to the world of software as well as an official application for android.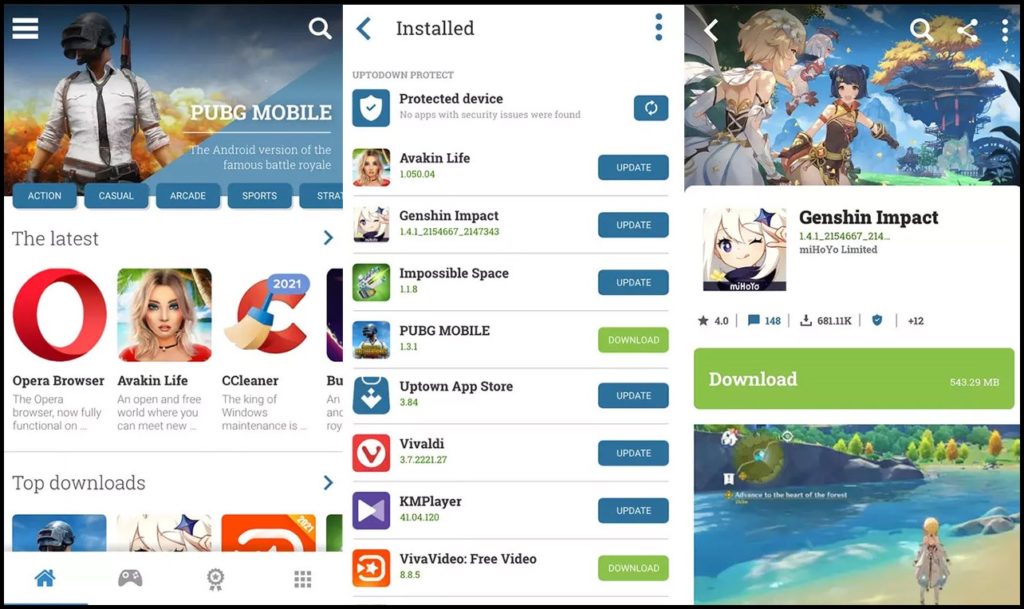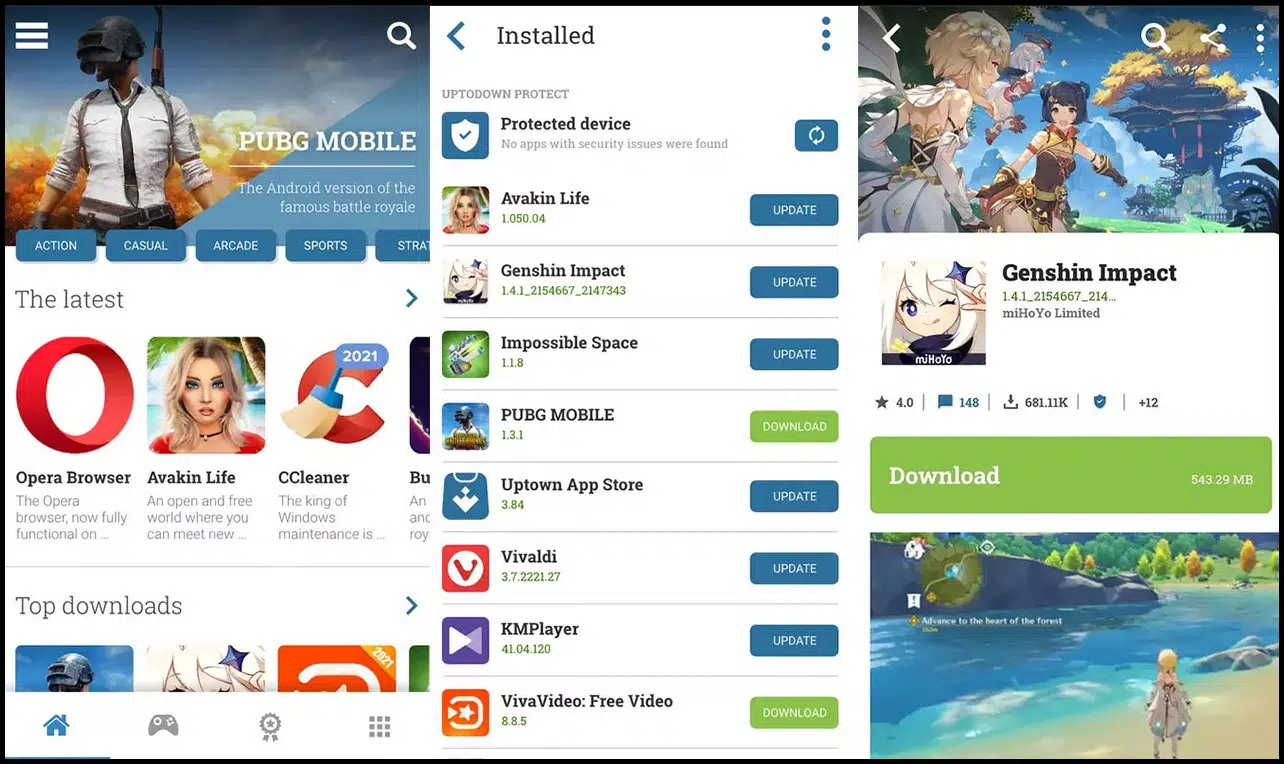 Download The Best Play Store Alternatives
---
APkUpdater – App Store Alternatives
Now, this unique feature of the next app will surely make you jump out of your seat, APkUpdater is designed to help you update all the apps that are installed on your device without using google play.
Sounds cool, basically what this app does is that it shows you a list of all the apps that need to be updated, each one with its corresponding "ApkMirror" links to other websites from where you can download the files in APk format.
In simple words, it will redirect you to a website from where you can update apps from the browser which eases your tasks and the final step you have to do is to download and install the file on your device.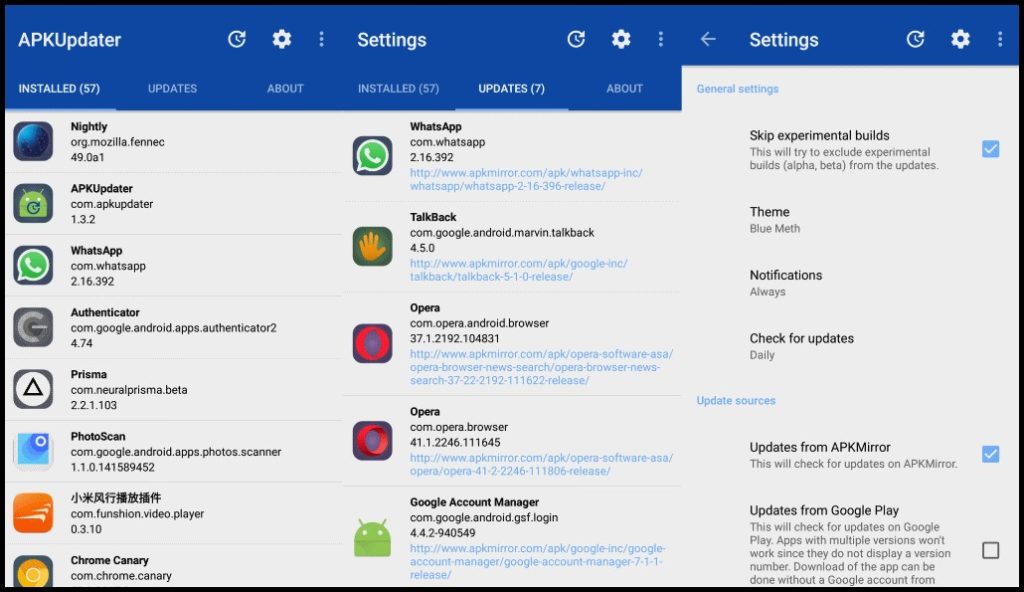 Download The Best Play Store Alternatives
---
Get jar – Alternative App Store
You might have heard this name once in your life or have seen a pop-up ad while browsing. Get jar is one of the oldest players in the market which offers thousands of apps and games for free.
Due to its presence in the market for a very long time, it enjoys popularity amongst users and tech freaks. Downloading from getting a jar is sophisticated and user-friendly.
Download The Best Play Store Alternatives
---
Bemobi Mobile Store – Best App Stores
There used to be a time when we were familiar with the keypad phones and all of us might also recall that we used opera mini as our primary browser which had a catchy icon and interesting browsing options.
Though we were and are familiar with the opera mini browser very few of us might know about an app marketplace within the opera browser which can act as an alternative for the play store.
Opera app mini store (now known as Bemobi Mobile Store) is available on all opera browsers. Purchases within the app store are secure and have huge traffic due to the large base of opera browsers in the market. It also provides the files in APk format making it sharing-friendly and easy to install.
Download The Best Play Store Alternatives
---
Slideme – Best App Stores For Android
Another old player in this race is safe and easy to install with user-friendly features, Slideme. Most of the Android Open source projects are preloaded with slide market.
The differentiating factor of Slideme is that, based on geographical locations and payment methods, Slideme opens up a convenient marketplace for developers. Also, this app provides premium apps in all genres and is backed by a quality process that ensures the performance and satisfaction of the users.
Download The Best Play Store Alternatives
---
Final Words
Did you find this list of Google Play Store alternatives helpful? Share your reviews and suggestions in the comments below. And if you think we have missed any app/website then do let us know. You can also suggest some topics on which you would like to see a detailed article.
Thank you for reading! Try these out too:
General FAQs
What is the best alternative to Google Play?
• F Droid
• Aptoide
• Amazon App Store
• Samsung Galaxy Store
Is there any app like Play Store?
There are a bunch of Play Store alternatives that you can download and try some of the amazing apps that are not even available on the Google Play Store. Our list of Best Play Store Alternative will help you out with this.