Smartwatch has replaced the conventional wristwatch, thanks to constant innovation. Smartwatch has multiple utilities that you can use in your day-to-day life. To take advantage of those utilities, you need to have the best smartwatch apps for Android. 
There are a plethora of best smartwatch apps for Android users that you can install on your smartwatches. From language learning apps to face watch apps, you can install any of them to get started. We will be highlighting some of the benefits of the best smartwatch apps that make it necessary for you to have one.
Excited? So, Let's Get Started.
Benefits of Smartwatch Apps
Plethora Of Services: Smartwatch apps are available in several categories. Some of these categories are health, productivity, entertainment, learning, and payment services. You can install the required smartwatch apps on your gadget and start taking benefits.
Convenience: Smartwatch apps make your day to day operations convenient. You can create shopping lists, make payments, listen to podcasts or audiobooks directly on your smartwatch with the help of smartwatch apps. You do not need to take your smartphone out of your pocket, as you can use a click on your wrist and get started.
Best Smartwatch Apps For Android
---
Spotify
Spotify is one of the best and most popular music streaming applications out there, and you can also download it on your smartwatch. One of the most significant benefits of having Spotify is that not only does it provide you with a constant dose of nature's painkiller in music, but it also provides you access to podcasts.
Darren Hardy in Compound Effect mentions a valuable way of listening to your favorite podcasts if you can't make time for it during the day, and it's to use your spare time, such intervals when you are driving, walking, or working out to your benefit. Having Spotify on your smartwatch means that you can instantly navigate between your favorite motivational speakers or listen to your favorite music with ease; it gives you a lot more control over it.
Spotify is an excellent app, and it's one of the essentials for many users out there. It will let you create a customized playlist. If you get its premium, you can download all the songs and listen to them while completing your steps or getting into a run.
The application gives you complete control over your genre and provides plenty of recommendations based on your interest. Furthermore, you can also find music from different places, decades, or genres. You can find a music playlist created for any activity or mood with the most popular songs. Thus, this reduces the effort to find the most thrilling songs while working out.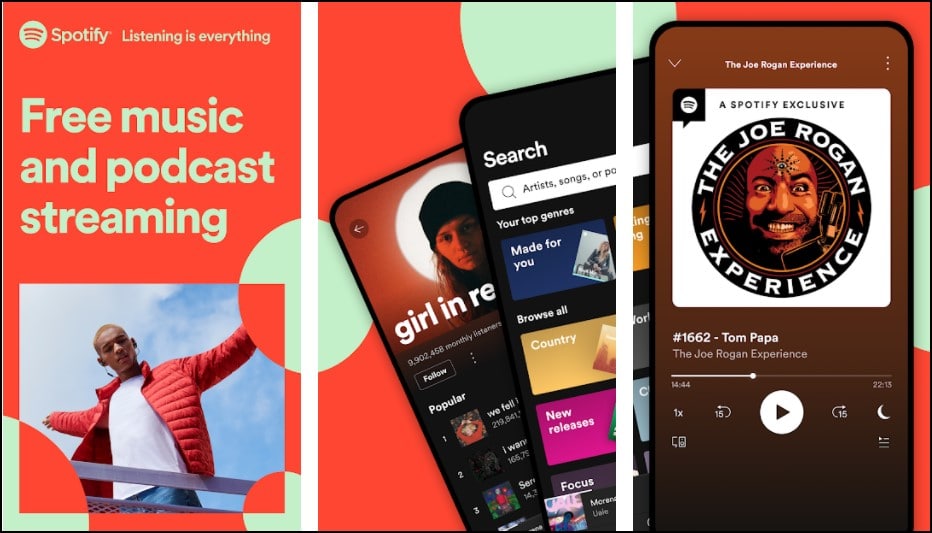 Standout Features:
Create a customized playlist
Find a music playlist for any activity and mood
Download the playlist for offline mode
---
Google Maps
GPS or Global Positioning System is one of the useful inventions of the modern age. Google Maps is one such app you can install on your smartwatch and navigate through your destination. The app is compatible with most Android wearables, making it our top pick on this list of best smartwatch apps.
The app has an in-built compass that will help you reach your destination easily across the globe. You can look for alternate routes that will take you to your destination in the shortest time. It is a must-have app you should install on your smartwatches.
Related: Best Budget Smartwatch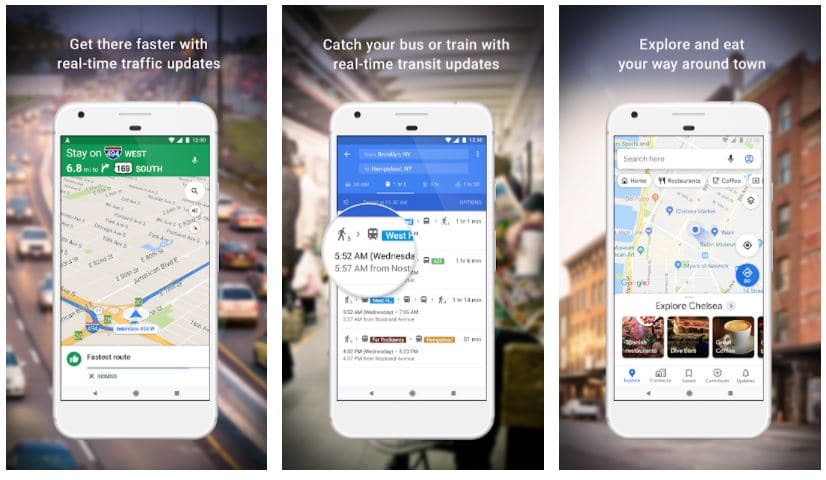 Standout Features:
In-built compass
Wide compatibility
Provide alternate routes
---
Calm
You can give your best when your mind is at peace. You can focus on everything and produce the best results. The app has soothing sounds that will help you calm your mind and focus on your goal. The app offers a scheduled meditation routine that makes it a habit in your day to day routine.
For sound sleep, the app has sleep stories and music. The best part is that you can track your progress to keep yourself motivated throughout the day. This ad-free meditation app is a must-try if you are struggling to get proper sleep.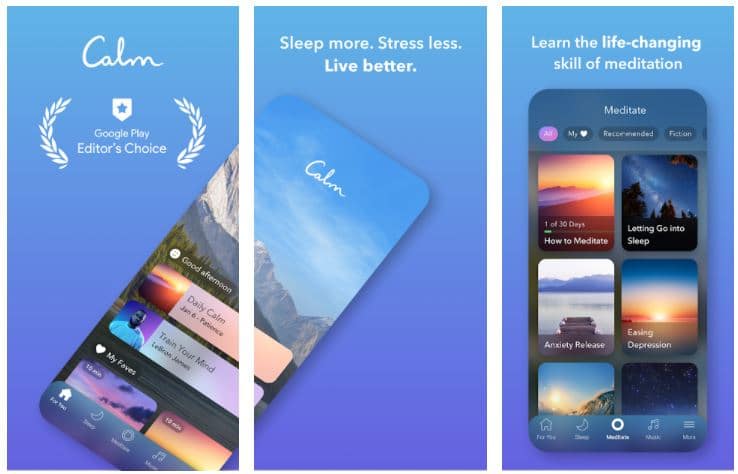 Standout Features:
Scheduled meditation
Track progress
Sleep stories and music
---
Google Keep
To keep your documents in your bag is a cliche nowadays. You can now put your documents intact in your smartwatch that rests on the wrist. Google Keep will help you do that with ease. You can create quick notes on the Google Keep app, mark them, add labels or batches, and preview them when you want.
You can use the voice command feature to make notes when you are in a hurry. Add color to each file so that you can find them quickly. Besides taking notes, you can set reminders and make listicles with the help of the Google Keep smartwatch app.
Related: Best Smartwatches Under 5000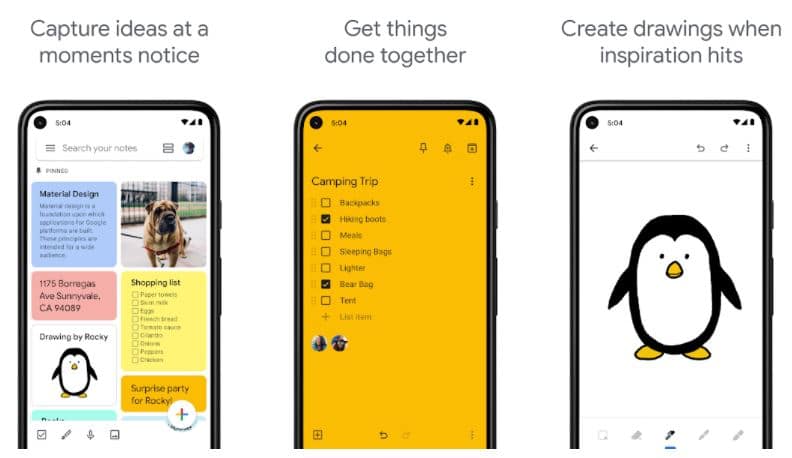 Standout Features:
Voice command
Set reminders
add labels and batches
---
Sleep As Android
The next app on our list of the best smartwatch apps for Android is Sleep as Android. The app has tons of sleeping features that will help you sleep quickly. The sleep cycle tracker will track your sleeping patterns and help improve the quality of your sleep.
The app is compatible with most wearables that making it an ideal choice for the users. You also get sleep scores based on your sleep which you can improve over time. Besides this, the app can track disturbances, snore and can record sleep talking.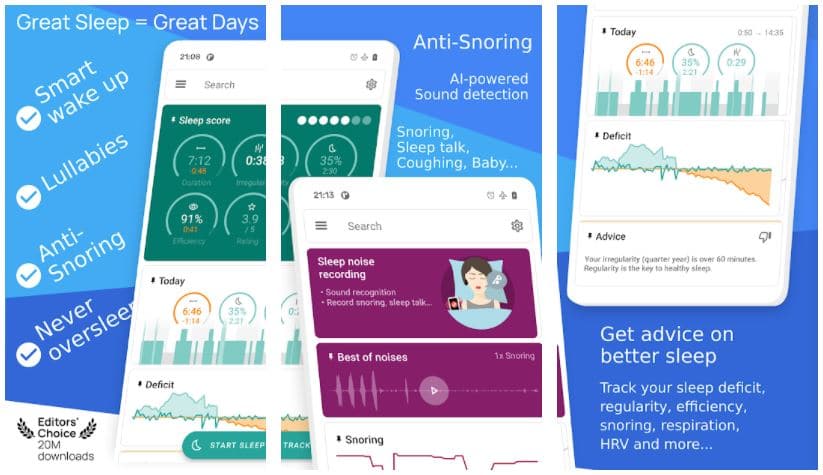 Standout Features:
Sleep score
Sleep cycle tracker
Record sleep talking
---
AccuWeather
AccuWeather provides you with detailed insight into the temperature and weather of the places near you. The app has a Live Weather Forecast Info feature that gives you a minute-to-minute update about the weather. The weather tracker and live radar provide you with accurate information which helps you plan your day accordingly.
The new updated UI of the app is commendable that we loved. The app has all the essentials to make it a necessity and is one of the best smartwatch apps for Android users. You can buy the in-app purchases to avail additional features of the app.
Related: Best Smartwatches Under 3000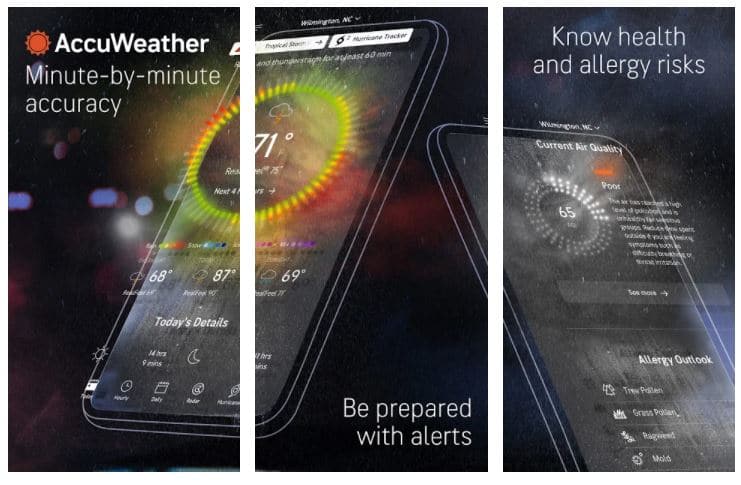 Standout Features:
Live weather forecast
Accurate information
Interactive UI
---
Cardiogram
Cardiogram is a personal health tracking app that keeps the well-being of your heart its top priority. The app is compatible with all the wearables making it one of the best smartwatch apps for Android. The app can track heart rate constantly and let you know its health. It also provides insights into the reasons for irregularities in your heart rate.
The app is handy in developing a new healthy habit that ultimately results in the good health of your heart. You can recover the old sleeping data from other wearables while switching. In-app purchases will give access to additional features to the users.
Standout Features:
Wide compatibility
Constantly track heart rate
Provide detailed insights
---
Uber
Uber is one of the best smartwatch apps for Android that can help you book a ride in no time. You can book a cab, track the details of the ride, and talk to the cab driver with the help of a smartwatch.
This smartwatch app is also capable of sharing ride information with your friends. The app has other useful features which makes it a must-try app for the users.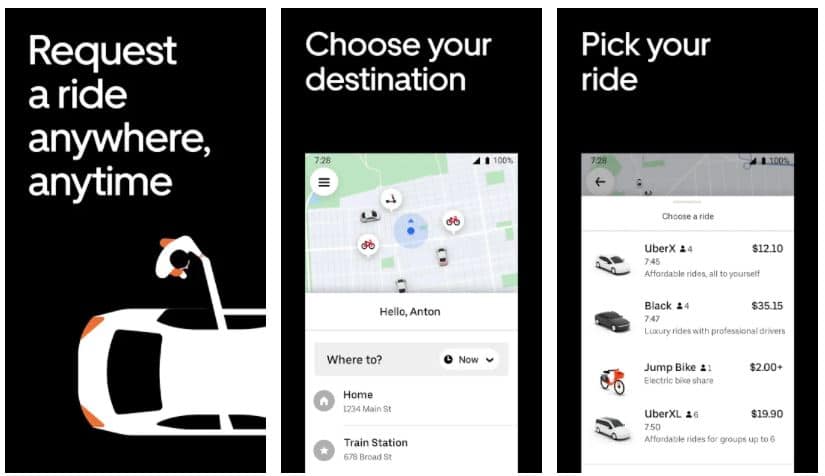 Standout Features:
Book cab and track details
Share ride information
---
Wear Audio Recorder
Wear Audio Recorder is a free smartwatch app that helps you record high-quality audio on your smartwatch. You can store a large number of files in the app, thanks to the audio customization feature.
You can rename, share, and delete the audio files with the Wear Audio Recorder app. This app can be one of the best smartwatch apps for Android users on our list as it offers tons of features. The app has in-app purchases that you can buy as per your requirement.
Standout Features:
Customize audio files
Share audio files
Free and easy to use
---
DuoLingo
DuoLingo is a popular language learning app that has helped many people to learn a new language. This app is now also available on your smartwatches. You can install it on your smartwatches and start learning from the plethora of languages available.
You can learn language from the mini bite-sized lessons available on the app. You can learn new words and improve your vocabulary with the help of the Duolingo smartwatch app. You can learn to write, speak, and read a new language with the interactive lessons of Duolingo. It can be one of the handy and best smartwatch apps if you are looking for something productive.
Standout Features:
Bite-sized lessons
Wide compatibility
Learn from a plethora of language
---
Facer Watch Faces
Using different watch faces on different occasion is a cool thing every smartwatch lover look for. Facer Watch Faces will be the perfect choice for you if you are looking for a large collection of watch faces. The app offers more than 100k watch faces to choose from. You can also make custom watch faces as per your liking.
The app has original design faces along with custom font options in its armory. The animation and design of the watch faces are top-notch that you will surely love.
Standout Features:
100k+ watch faces
Custom fonts
Appealing animation
---
Calculator
Having a calculator on your wrist is one of the best things to have. You can calculate anything in seconds by tapping some buttons on the calculator smartwatch app.
You can perform the basic calculations with the help of the calculator smartwatch app. If you are a math geek, then you can also perform trigonometric functions with this app.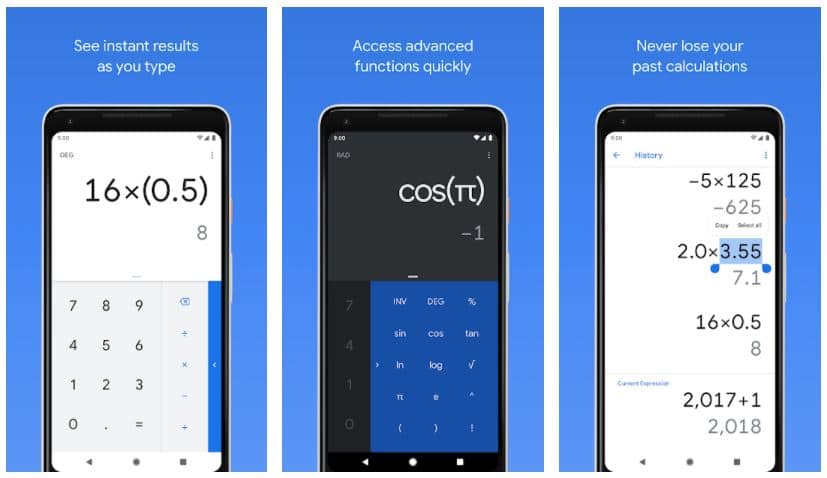 Standout Features:
Perform trigonometric functions
Easy to use
---
Conclusion
We hope you would find our list of the best smartwatch apps useful if you are looking for the best. All the apps have wide compatibility, and you can use them with any wearables you have. We have covered wide categories of smartwatch apps so our readers do not miss anything. Do drop a comment and let us know about your pick of the list.
Thank you for reading! Try these out too:
General FAQs