We all want best Android apps in our app drawer but is quite difficult to do so, as we have to test all the apps by using it and it's a quiet time-consuming task. How about not getting into each and every app, but still be able to find the Best Android Apps that suites your need?
So, here we are bringing you some of the best free Android apps of May 2020 that you must try. All the apps in our list are tried and tested to make your task easier.
Note: We update this list of Best Android Apps every month and you will find all the new & monthly popular apps. Also, it is not based on any preferences.
Excited? So, let's get started.
Best Free Android Apps 2020
Super Wallpaper
Facebook Gaming
Customized Pixel Launcher
Snap Search
Picnic Editor
DopeWalls
Retro Music Player
Microsoft Math Solver
Ultra-Volume
Bundled Notes
Via Browser
Afterlight Photo Editor
---
Super Wallpaper – Best Free Android Apps
The first app on the list is Super wallpaper, which is one of the fresh entrants in the list. Xiaomi has recently introduced some exciting features which have got the attention of the users. The stand out feature which have been quite impressive is the Super Wallpaper.
The app runs on almost all the latest Android versions. In terms of design, Super Wallpaper have 3D wallpapers which gives a lively look to your device. You can choose from a wide variety of categories in which all the wallpapers will be available in 3D categories.
Download the ported Super Wallpaper Zip file on your smartphone.
Extract and install the APK file
Download the Google Wallpapers app from the Play Store
Find the MIUI 12 live wallpapers and apply them.
Download This Best Free Android Apps
---
Facebook Gaming – Best Free Android Apps
Facebook gaming is basically a collection of all the videos of which filters the gaming videos from your video feed section. As Facebook has a large number of audiences, you can, easily with the help of Facebook gaming can find game streamers and videos which are active on the platform.
Apart from this, the app also allows you to live stream your game play and show your gaming skills to all the Facebook friends out there. Though the app has some bugs but it is a must try app for all the gaming streamers.
Download This Best Free Android Apps
---
Customized Pixel Launcher – Best Free Android Apps
Customized Pixel launcher is very similar to the pixel launcher and I am sure that many of you might be familiar with the pixel launcher. The app is bit superior than the pixel launcher and has much more customization options.
Though the overall look and theming of customized pixel launcher is almost similar, but customization like interactive UI option, home screen customizations, widget padding, precisely designed icon packs, fluid animation and much more makes it better than the pixel launcher.
The app has all the potential to become the best third-party launcher and that is why we have included CPL in our list of best Android apps.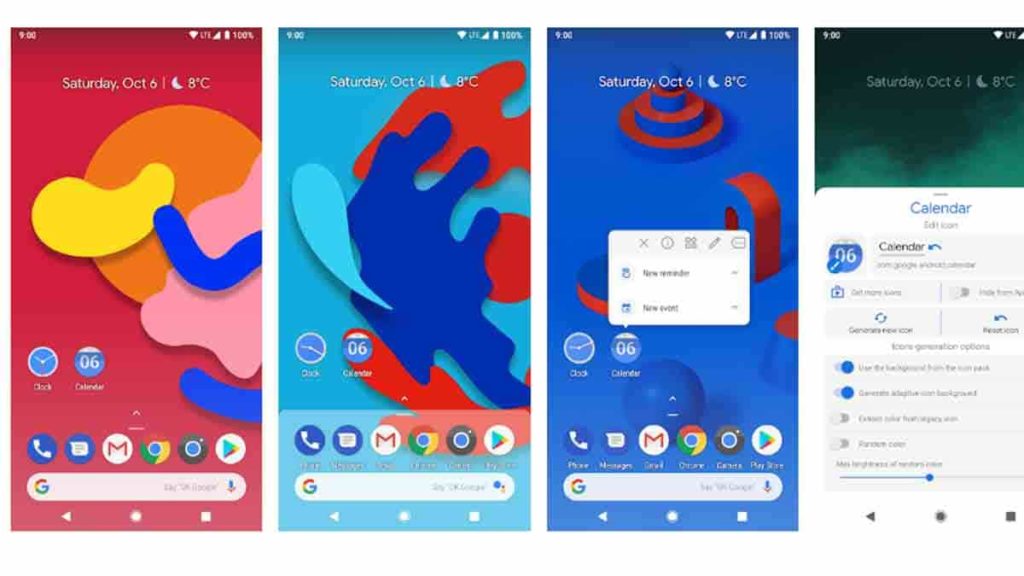 Download This Best Free Android Apps
---
Snap Search – Best Free Android Apps
Snap search can be defined as a partial browser which almost performs all the functions of a full-fledged browser. The app comes with an interactive user interface which is light on your device and smooth in terms of browsing experience.
You can search web pages and save them for later use. Apart from this snap search also have ad-blocker which helps to block the annoying ads. The app is available on different platforms for free, also to avail the premium features of the app you need to pay some bucks.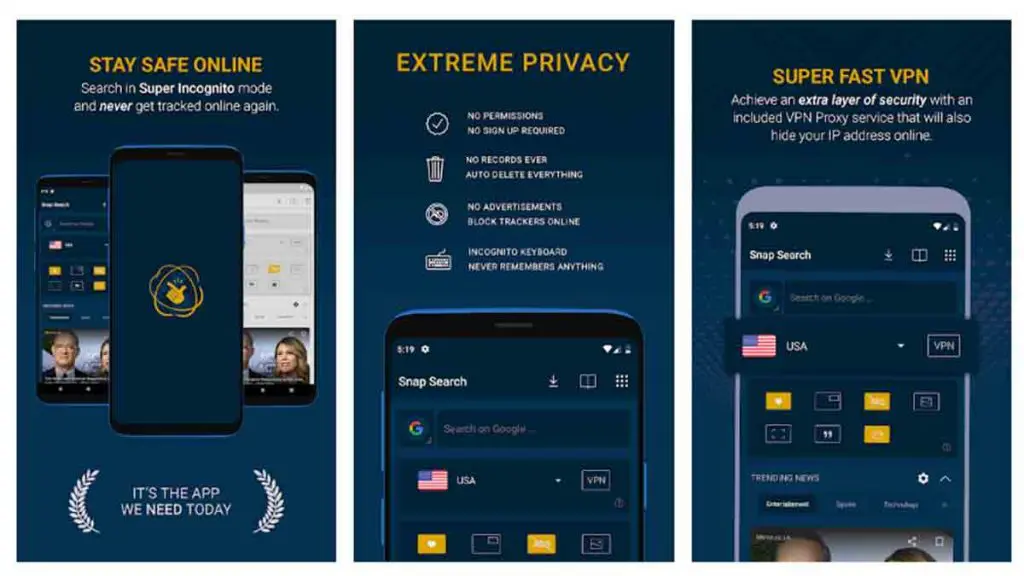 Download This Best Free Android Apps
---
Picnic Editor – Best Free Android Apps
Picnic app is for those who are concerned with the background of their pictures. It can also work wonders for those who loves a particular season like rainy or monsoon and want to click their beautiful pictures in these beautiful climate moods.
You only need to click a random picture in any outdoor location. After that you just need to select that picture in picnic editor. After selecting the desired picture, you can choose the background of your image arbitrarily according to your need and mood.
The app perfectly edits your picture and manage to give it proper finishing with fine edges to make it look more natural. You can select from different backgrounds and editing tools which is available at your disposal in picnic editor app.
Download This Best Free Android Apps
---
DopeWalls – Best Free Android Apps
Dopewalls is the next of our list of best Wallpaper app. It offers you high quality wallpapers which perfectly suits your device. The app provides superhero wallpapers which will give a lively look to your home screen.
The app is available on Android and is available at free of cost. Different categories are available to match the needs of every kind of user.
Download This Best Free Android Apps
---
Retro Music Player – Best Free Android Apps
With the increase in demand of online music streaming apps, the offline music trend seems to fade out. Retro music player is for those who still loves saving the music offline and who are fond of compiling their music. This offline music player lets you customize overall look and theming of you player according to your taste.
The app has a rich UI and gives you three interface options which include AMOLED, Black and white interface. The app has all the features which a traditional music player has like in built equalizers which can be customized, different colour pallets and 20+ language support.
Download This Best Free Android Apps
---
Microsoft Math Solver – Best Free Android Apps
This is one of the best educational apps out there. The app helps you to solve problems of mathematics from every field like Algebra, statistics, calculus, trigonometry and many more. Especially in this time of lockdown the app will help the students to solve their queries within seconds.
Now you might be thinking Microsoft Math Solver will have complexities in its interface. If you are thinking this than you are totally wrong. All you need to do is that you have to put your problem's equation in the app and within a blink of an eye the app will solve the equation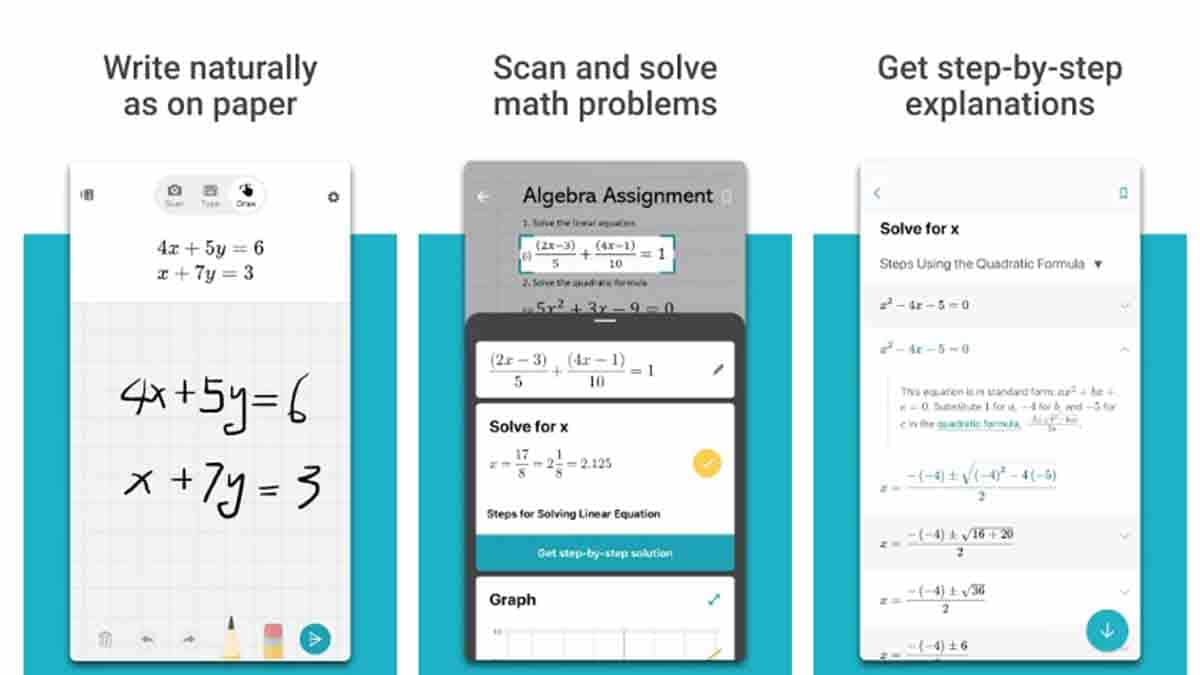 Download This Best Free Android Apps
---
Ultra-Volume – Best Free Android Apps
Okay, it's clear that volume apps are a dime a dozen. but did you know that theming your volume control is a current trend everyone and their mother is copying? In comes Ultra Volume, the latest app to offer a volume slider replacement as well as a quick and easy way to theme these sliders.
Download This Best Free Android Apps
---
Bundled Notes – Best Free Android Apps
Bundled notes is a task managing app for the office guys. The app lets you make your to-do list and track them. The app will help you to complete your tasks within the deadline. The app can prove to be very useful with its simple theme and other organization options of your tasks which it provides. The app till now lacks sync option which is one of the limitations of the app, but we can expect improvement in the coming times.
Download This Best Free Android Apps
---
Via Browser – Best Free Android Apps
Via browser is recommended for those who like compact things. The app comes with a very small size of 1MB which have all the basic features. You can search the web pages, add them as bookmark and save them for offline purpose. The app is very light on your device which have a very impressive page load time. The app also has an in-built app which acts as an additional benefit for the users.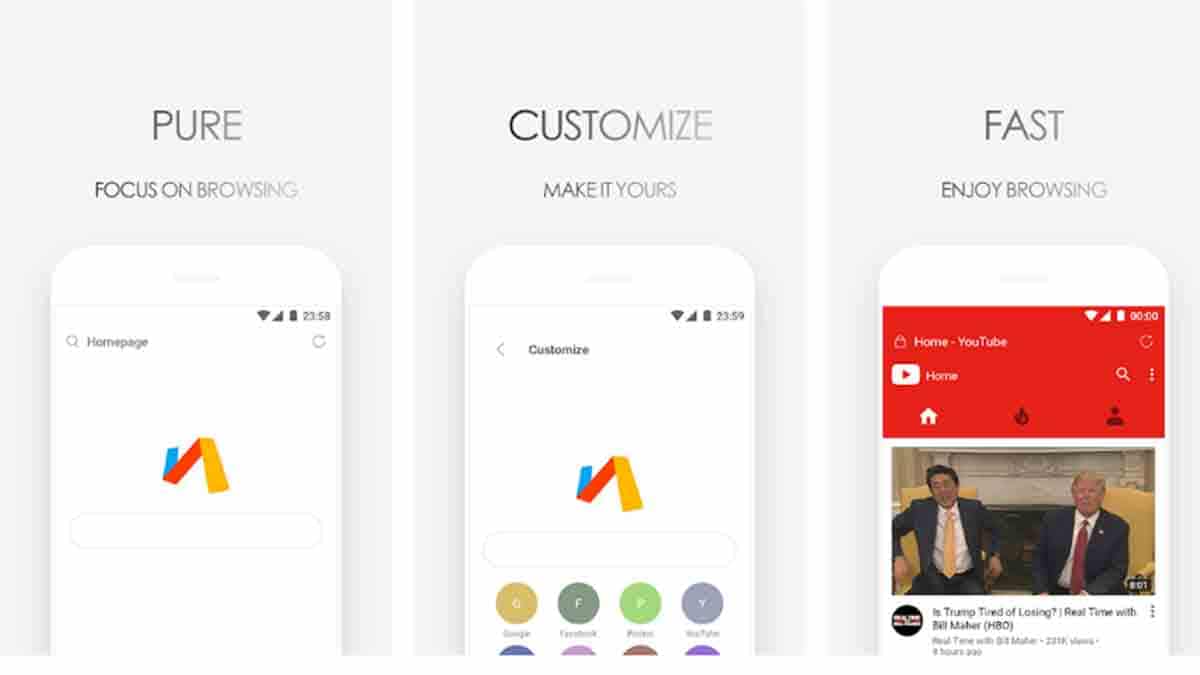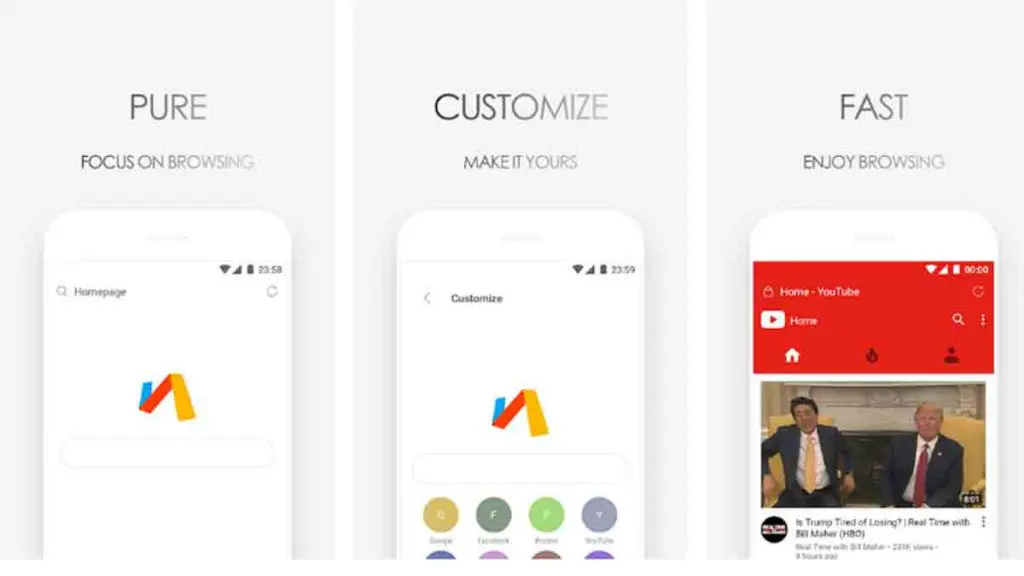 Download This Best Free Android Apps
---
Afterlight Photo Editor – Best Free Android Apps
Afterlight is a photo editing app which provides you all the tools of editing you can think of. You can easily add filters to beautify your pictures. Apart from this you can crop and add frames to your pictures. The app comes with interactive UI which is user friendly. The app comes in compact size and you should use if you love photo editing apps.
Download This Best Free Android Apps
---
Free Android Apps 2020 [April]
1 Gallery
Volume Styles
Typewise Keyboard
Bouncer – Temporary App Permissions
Microsoft Edge
Colartive – Color Wallpaper Generator
AppNotifier
Transno
Lock Me Out
Listle
Gesture Plus
1Gallery – Free Android Apps 2020
Everyone wants that their private photos are secured and can't be accessed by everyone. It is a minimal usage app which helps you to with the best encryption support to manage and conceal all your photos.
It has diverse features like it has an in-built photo editor and video editor which allows you to alter your files according to your needs. This Gallery app tops our list of best free Android apps of April 2020.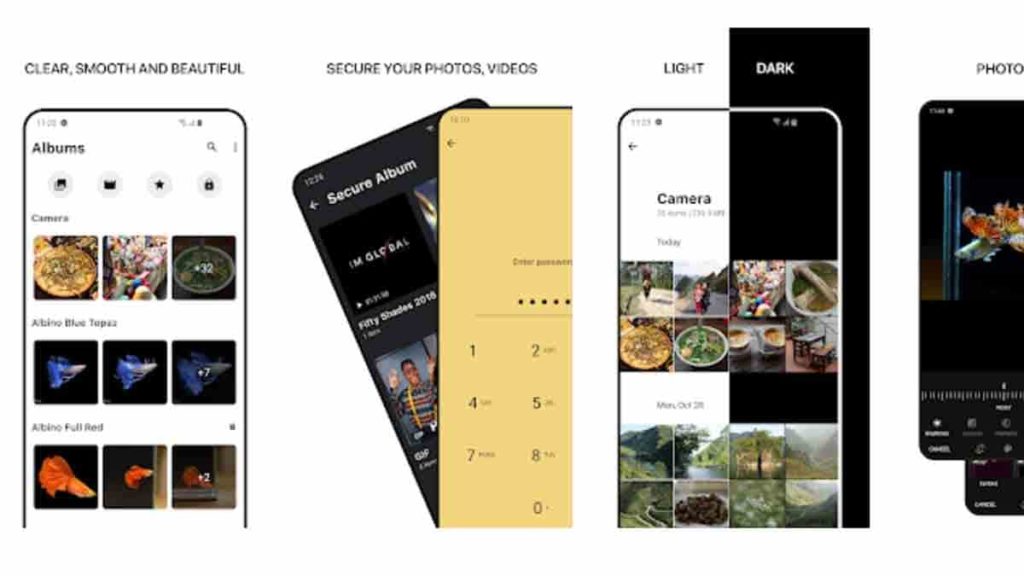 Volume Styles – Free Android Apps 2020
Next up we have Volume Style which is a nifty little application through which you can change the style of your volume slider and the best part is you don't need root for that.
Just enable some permissions and you are good to go. With this app you can choose between different OSes of various brands, like Xiaomi, Oneplus, Samsung etc. You also have many customization options for the volume panel, like you can change the colour, size and more.
If the users want to further customise the panels, an in-app purchase will allow them to customise a few other elements like the colour of the panel and unlock the auto-expansion feature.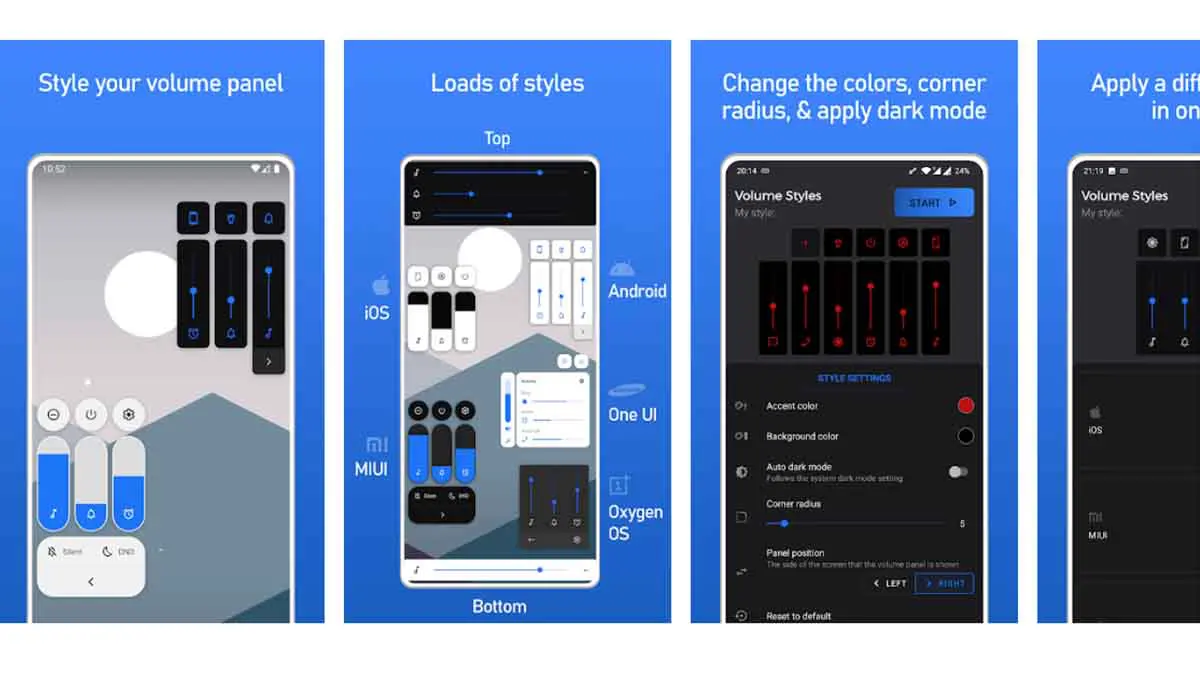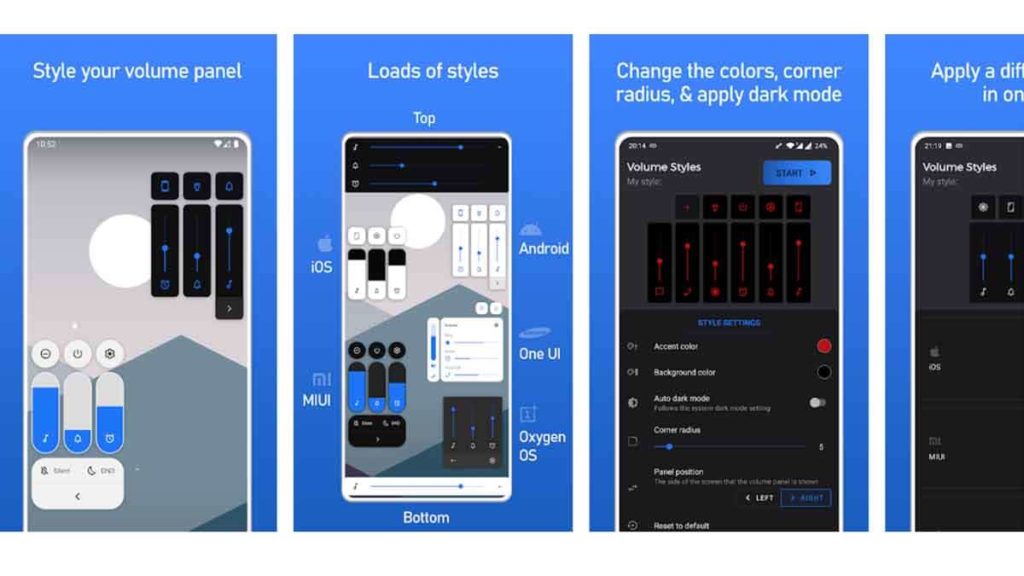 Typewise Keyboard – Free Android Apps 2020
Next on our list of best free Android apps of April 2020 is Typewise keyboard. We always want cool keyboard which is minimalistic in design and provide diverse features. Typewise keyboard is a Hexagonal shaped QWERTY keyboard.
Keyboard is easy to use as you can use it with two thumbs and provides you large buttons so that you can easily type. Typewise is very efficient and improve the typing speed and correctness up to 80%.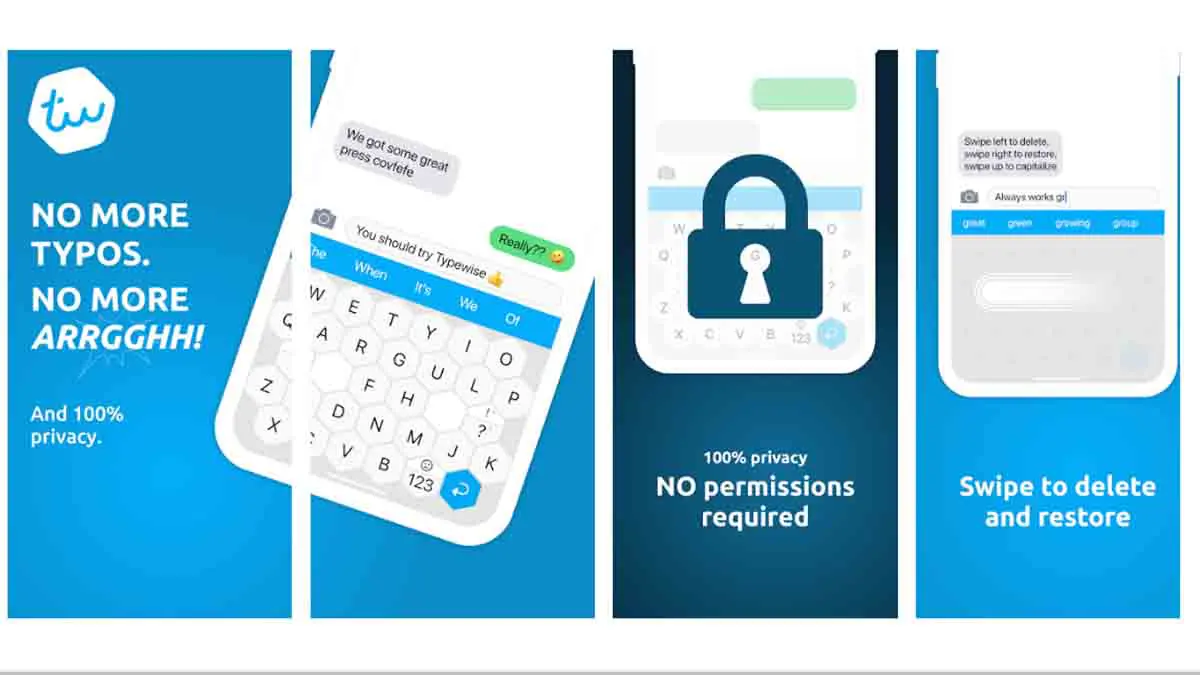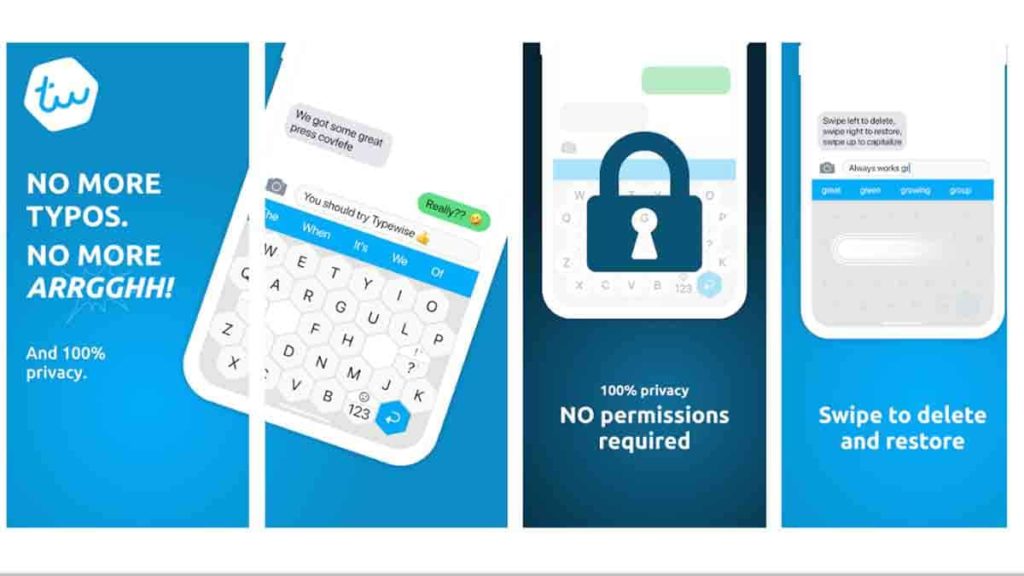 Bouncer – Free Android Apps 2020
Security and privacy are some of the major concerns of smartphone user. Users are vulnerable to exploitation of cyber-crime. Bouncer app maintains your privacy and security by notifying you about the permission you are giving to each app.
The best thing about Bouncer app is that it notifies you about the permissions which you are allowing after using the app and while you are closing the app. It works as an automatic reminder app and due to which it managed to make it to our list of Android Apps of April 2020.
Microsoft Edge – Free Android Apps 2020
Microsoft Edge is an edge browser for Android which is minimalistic and design and comes with user friendly UI. The browser is rich in navigation which enhance the user navigating experience. The navigation button is located at the bottom part.
You can easily control all your activities via a single gesture. Apart from this the browser have a hamburger menu which is located at the top right corner providing you multiple options of optimization.
Colartive – Free Android Apps 2020
We always want to make our device look beautiful by using vibrant wallpapers. Colartive is next on our list of best Android Apps of April 2020 which comes with diverted and vibrant textured wallpapers.
All the wallpapers are nicely crafted and are available in high resolution wallpapers which makes sure that the quality of the wallpaper does not diminish while you set it on bigger display size device. The app is you one go stop if you are looking for creative and attractive wallpapers.
AppNotifier – Free Android Apps 2020
We all face problems while receiving notifications of various apps like we don't get notified about the mails we receive every time due to which we miss some of our important things.
AppNotifier is a customization apps which manages all of your notifications and notify every time you receive any message from any app. It updates you about installation and update notifications so that you do not miss any of your important stuff.
Transno – Free Android Apps 2020
Trasno is a management app for Android which manages all you note and tasks which you have created. Trasno comes with an interesting mind mapping feature which allows you to organize each and every task.
The reason due to which Trasno has made it to our list of best free Android apps of April 2020 is that it automatically uses tags which is pre available on your app. This basically improves your productivity and improve efficiency.
Lock Me Out – Free Android Apps 2020
We all are addicted on our smartphones every time which also causes distraction in performing our daily tasks. Lock Me out is a best free Android app of April 2020 which allows you to get out of this addiction.
What Lock Me out does is that it locks your device for a specific time and doesn't allows you to make any kind of changes in this app and that's how it helps you to get out of your smartphone addiction.
Listle – Free Android Apps 2020
Listle is an app for news lovers who want to remain updated about everything which is happening in every corner of the world. Listle read out all the important news and information while you are driving or you are on the way to your office in metro.
It cover all the trending topics and keeps you updated with all the relevant information. This app also provides you with the option of saving the audio and listen to it in your free time. It narrates all of the story in a narrative form which makes it interesting to heard the news.
GesturePlus – Free Android Apps 2020
GesturePlus is one of the best navigational gesture app available on your Android. What the app does is that it adds a software button in the middle of your navigation bar.
Also, it allows you to customize all your navigation buttons according to your requirements. Apart from this GesturePlus allows you to modify and configure the voice assistant of your device.
Conclusion
So, we are done with our best free Android Apps of 2020. Do comment us and let us know about your favourite app from the list.
You may like to read: