Everyone is aware of the fact that Android is one of the most preferred operating system amongst the users due to its customization feature which set it apart from iOS and other operating systems. Android OS allow the users to build a customized version of Android according to their taste and preferences and that's where Custom ROMs comes in.
A custom Rom is basically a firmware that is based on the android source code which is offered by the google. These custom roms gives you an opportunity to discover exciting features and get to know about the new design which you can use to customize your android device. One good thing about android custom ROMs is that they are bloatware free and at the same time provides heavy customizations.
So, if you are a guy who loves modification and want to give your device some customization. Then get ready to know about some of the best Custom ROMs that you can try right now and these ROMs will help you to get the best out of your Android device.
Excited? So, Let's get started.
Best Custom Roms For Android
Pre-requisites:
Unlock Boot loader
Install TWRP Recovery
Before installing a custom rom in your device make sure that you have an unlocked bootloader and a custom recovery like TWRP or CWM installed.
Note: One important factor to be considered while doing this process is that it can terminate the warranty period of you. We have provided official links to make it convenient for you to download these ROMS but some of the ROMs may have an unofficial port.
---
DerpFest OS – Best Custom Roms
After booting the Rom for the first time. When you unlock the screen, it would take you to the new launcher, unlike other Custom Roms which uses Pixel's stock Launcher, DerpFest uses a third-party launcher called Lawnchair.
This launcher is highly customizable and believe me you can change every aspect of your UI and homescreen. You can change the Look of the interface by using Icon Packs, Colors, Grid Styles & More.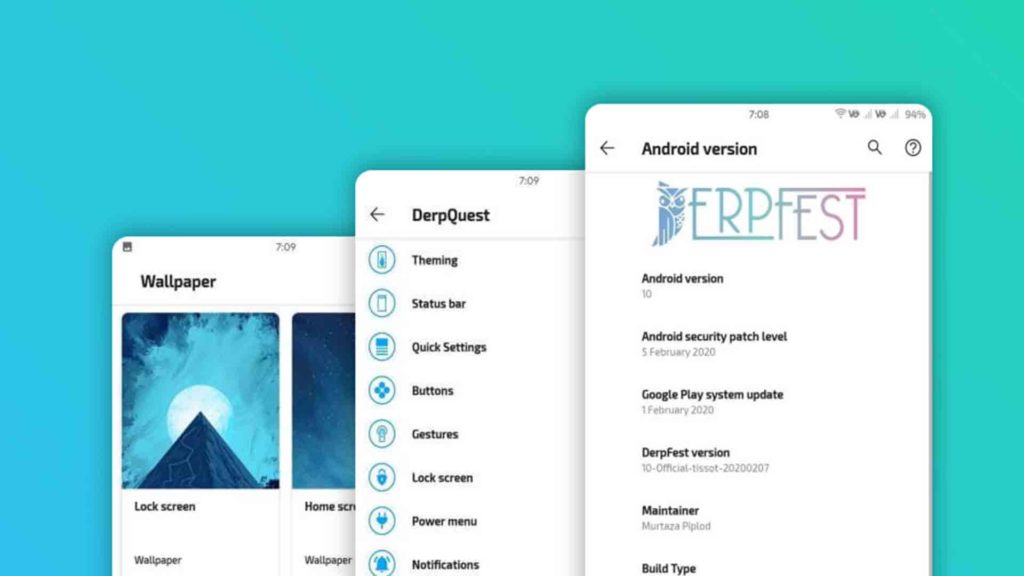 Now, let talk about the Core changes to the user interface. This ROM brings a blur effect to the various elements of UI. If you will take a look at the notification bar, whenever you access the Notification Center, you get to see a gorgeous blur effect at the background which differentiates the way how it looks compared to the stock version.
Download This Best Custom Roms
---
Pixel experience – Best Custom Roms
If you are a guy who loves Google phones and can't afford to buy expensive smartphones then you can install Pixel Experience ROM in your device to get yourself a feel of Pixel device. This custom ROM will transform your device into a Google device with all the scintillating feature from icon to widgets.
You don't want more than that if you are getting a pure look of Google device through this ROM. It is very identical to the original Google Rom so it manages to give you a vast number of customizations with all the necessary ingredients to customize your device.
Download This Best Custom Roms
---
Lineage OS – Best Custom Roms
Most of the users face stability problems in custom ROMs but lineage rom which is a successor of cyanogen Mod Rom solves this problem. After the discontinuation of cyanogen, lineage OS has become the most popular rom amongst the users.
Lineage has been able to induce a large number of users to download their ROM which in a sense cemented the position of this rom in the market.
Also, this ROM has been the major source of development for all the other roms as most of the roms which are available there, follow the footsteps of lineage rom. Lineage rom provides some better customization than others. You might be wondering that why after such good reputation in custom roms, lineage rom has not been able to make it to the top of the list of most of the custom roms list.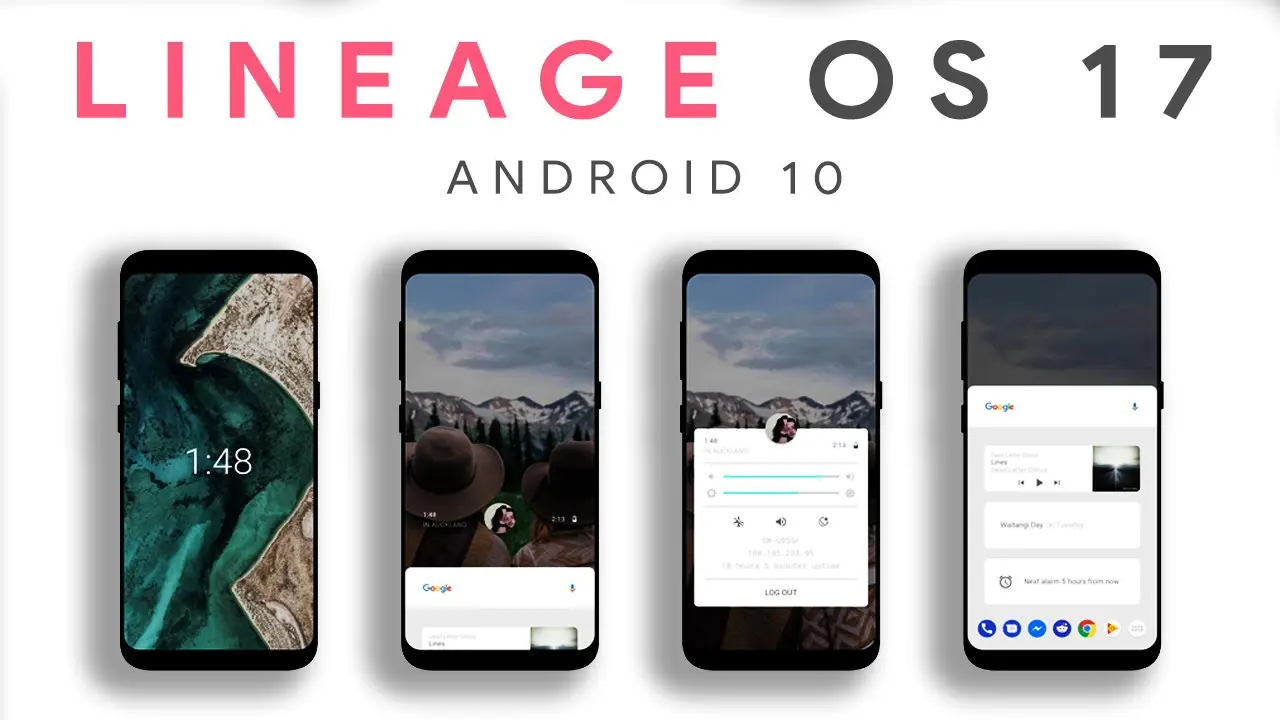 Actually, lineage rom doesn't wholly focuses on personalization rather it gives due importance to all the factors which is necessary for a good custom rom like stability, performance, battery life etc and to cover this wide spectrum of needs of the users this roms is doing its utmost best and has manage to made its mark amongst the custom ROMs.
Download This Best Custom Roms
---
You may also like to read:
---
Resurrection Remix – Best Custom Roms
Resurrection Remix has grabbed the third place on this list. This rom is also an old player in the market and started its development in the early days of android 4.0. The main highlight about RR is its feature packed settings menu loaded with attractive customization options which caught the eye ball of the users.
In a cut throat competition when all the roms has been innovating, Resurrection Remix ROM has managed to remain a step ahead of them by updating the rom with exciting features. Apart from design, looks and customization, the RR ROM development team keeps introducing fresh changes in rom to make it an adventurous experience for its users.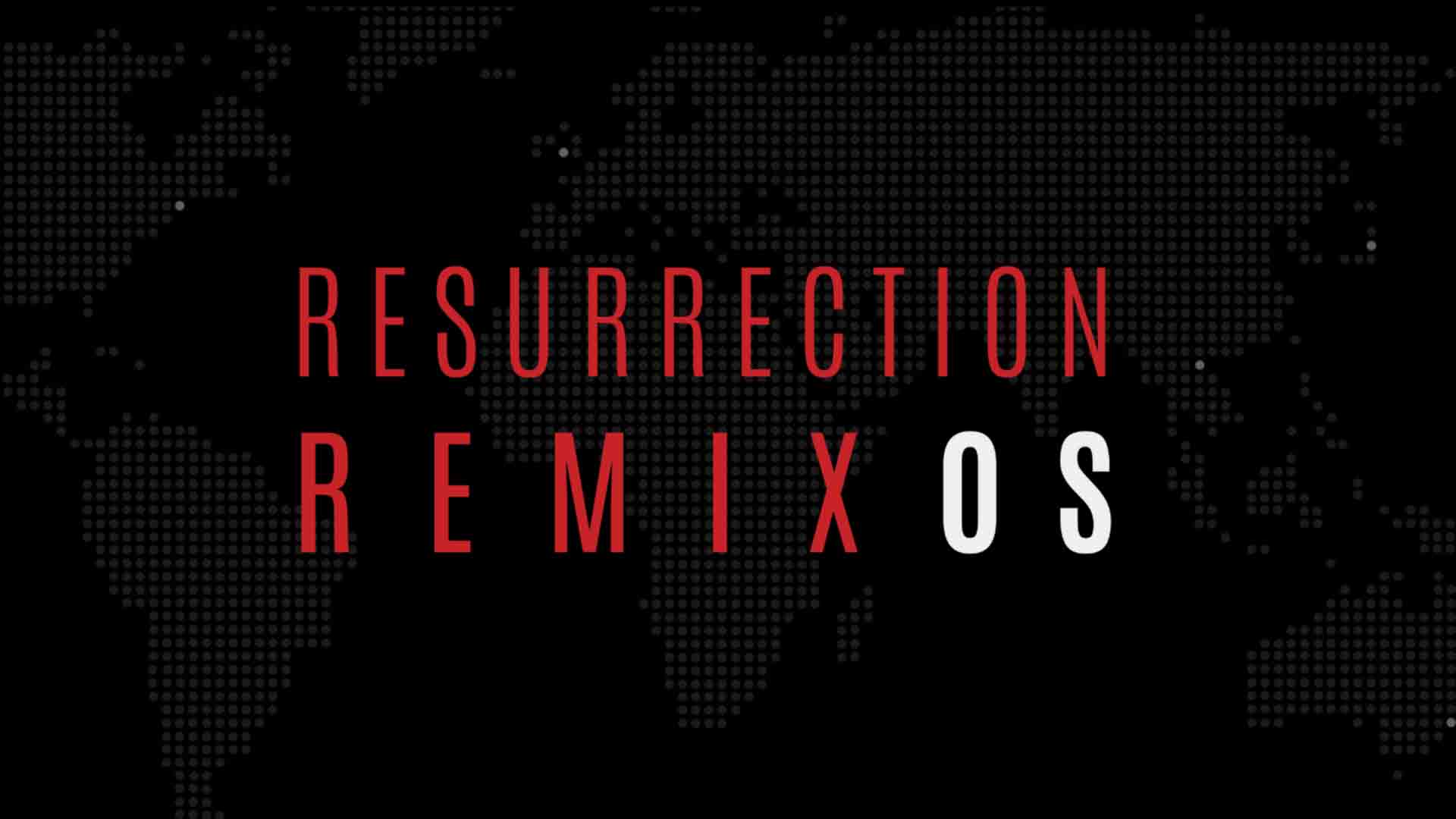 One limiting feature about RR is that it has jam packed stuff which can disturb the harmony of your device and you may face some stability problems.
Download This Best Custom Roms
---
AospExtended – Best Custom Roms
As told earlier in the prerequisites sections that you will need to flash your device after installing some of the roms, which might be a concern for some of you, but don't worry we have solution to all your problems. AOSP is one of the best custom roms if you want to be saved your device from any undesired problem while flashing your device.
I am saying so because I have been flashing the AospExtended custom roms for some time now, but I haven't faced any kind of problem till now. You can predict from the name of the rom that it has a lot of extensions from AOSP.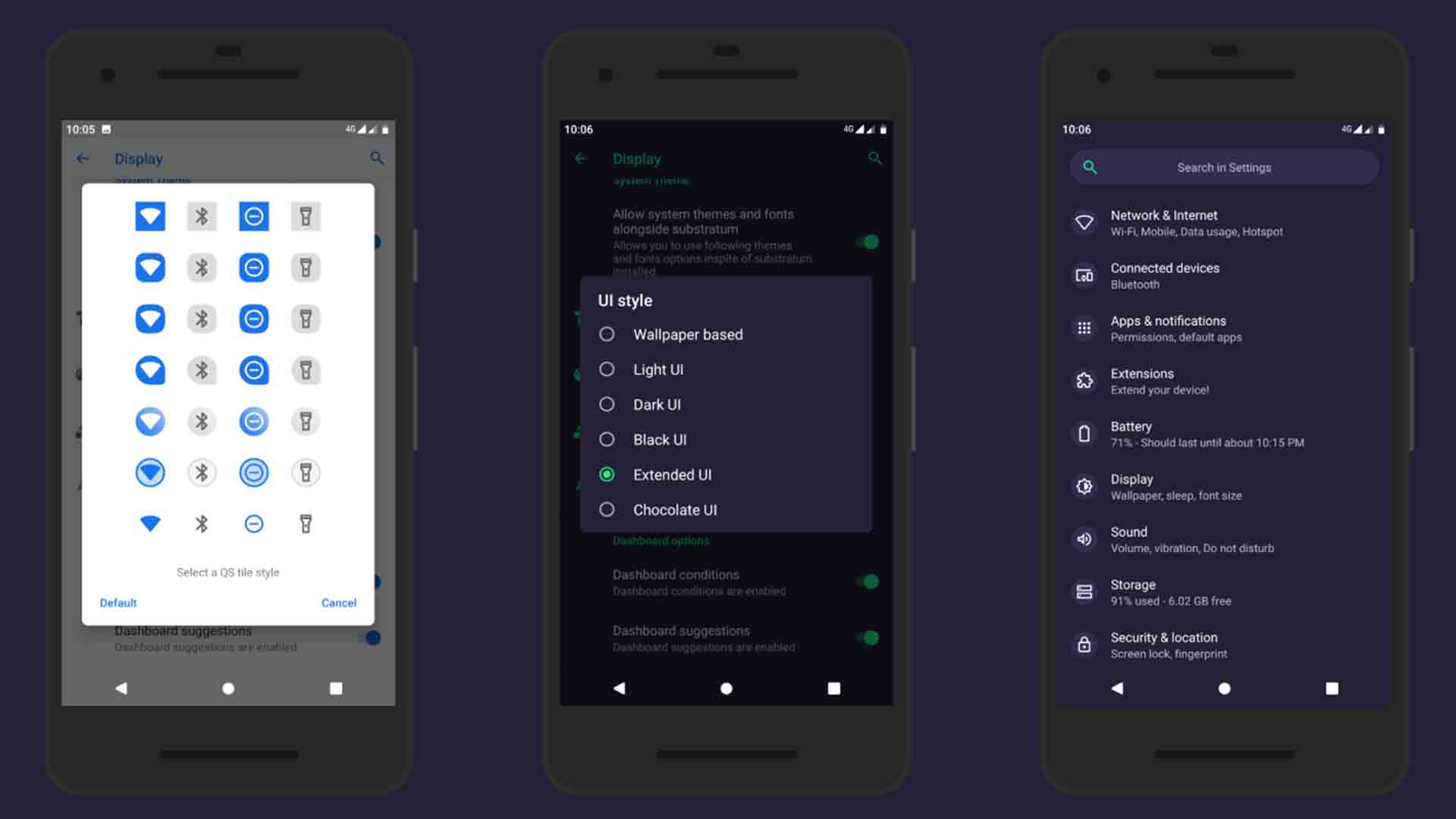 Numbers are an exciting factor for this ROM, and it has a little over 1.3 million downloads since its inception and as the number suggests this has been the favourite pick for the users.
This rom is a fusion of all the necessities of a custom rom, from navbar tweaks to gestures, designs to appearance coupled with buttery smooth UI and exotic themes. Stability of this might annoy you but overall it a one of the best custom roms that you must try.
Download This Best Custom Roms
---
OmniROM – Best Custom Roms
Feature plus stability, you might be waiting for the combination of these things on the list, so here we are with OmniROM. It is one of the best custom roms which has managed to maintain stability in all of its updates.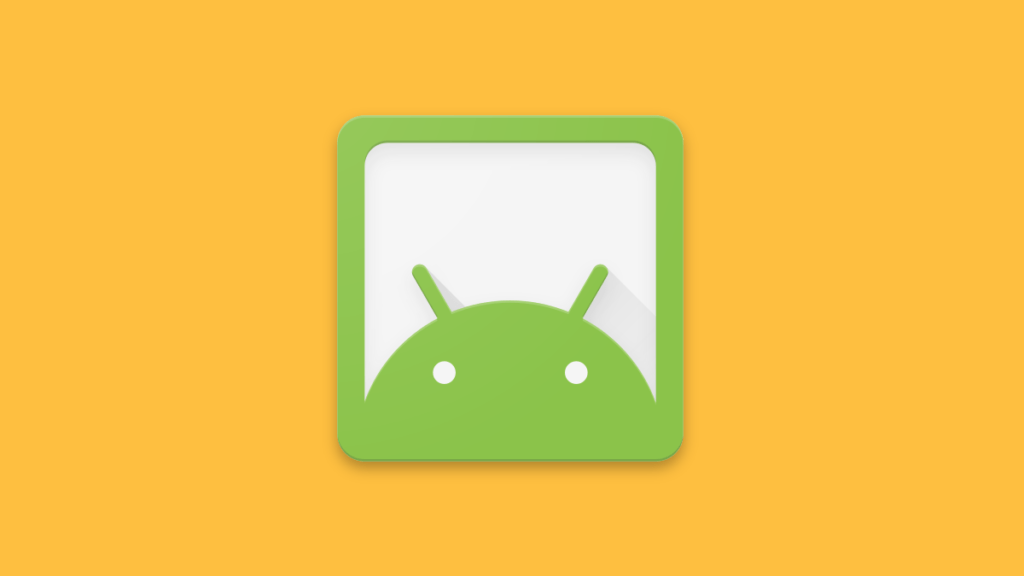 Two exciting highlights of omni is open delta and open switch. This rom has also been used as a base for many of the custom rom projects. Elegant wallpapers, simple UI with versatile features makes it a go for the users.
Download This Best Custom Roms
---
Paranoid Android – Best Custom Roms
Paranoid android is one in the list, which all of you might have heard about once in your life. This rom is famous for its in house developed feature, but after release of AOSPA based on KitKat.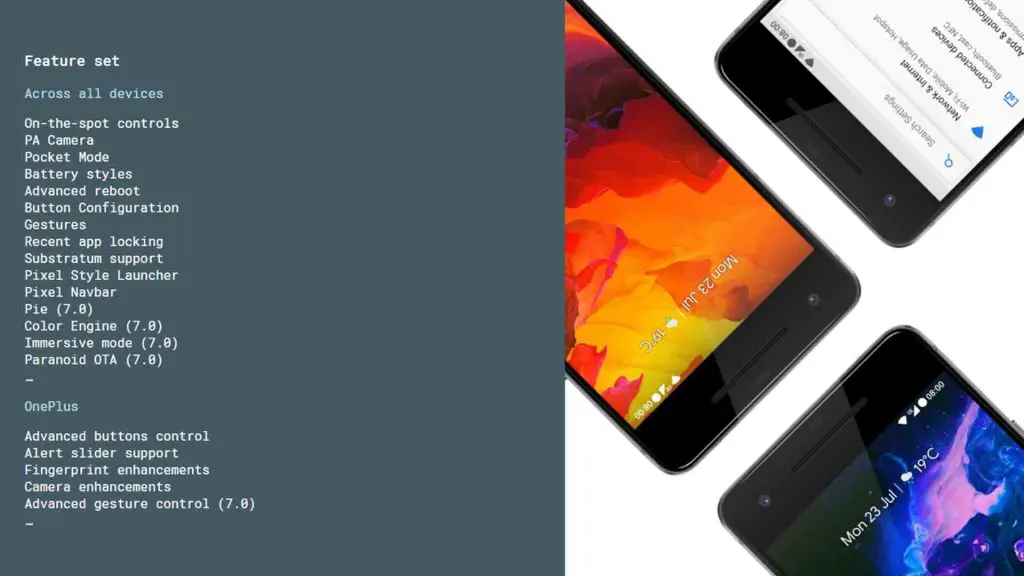 It has relatively slowed down. Despite of the slow down, it has managed to be the best Custom ROMs in the game for quite a long time now.
Download This Best Custom Roms
---
You may also like to read:
---
Dirty Unicorns – Best Custom Roms
The closest ROM amongst the list for dirty unicorn is the Resurrection Remix. This is because with amazing customization features it doesn't compromise with the quality of the rom and manages to provide premium content to its users.
One basic difference between RR (Resurrection Remix) and DU is that RR merges all the codes in one project, making It more sophisticated technically. Don't perceive that this code thing will affect the quality. Key highlight of DU is smart bar and fling bar, that are both an alternative for navigation bar.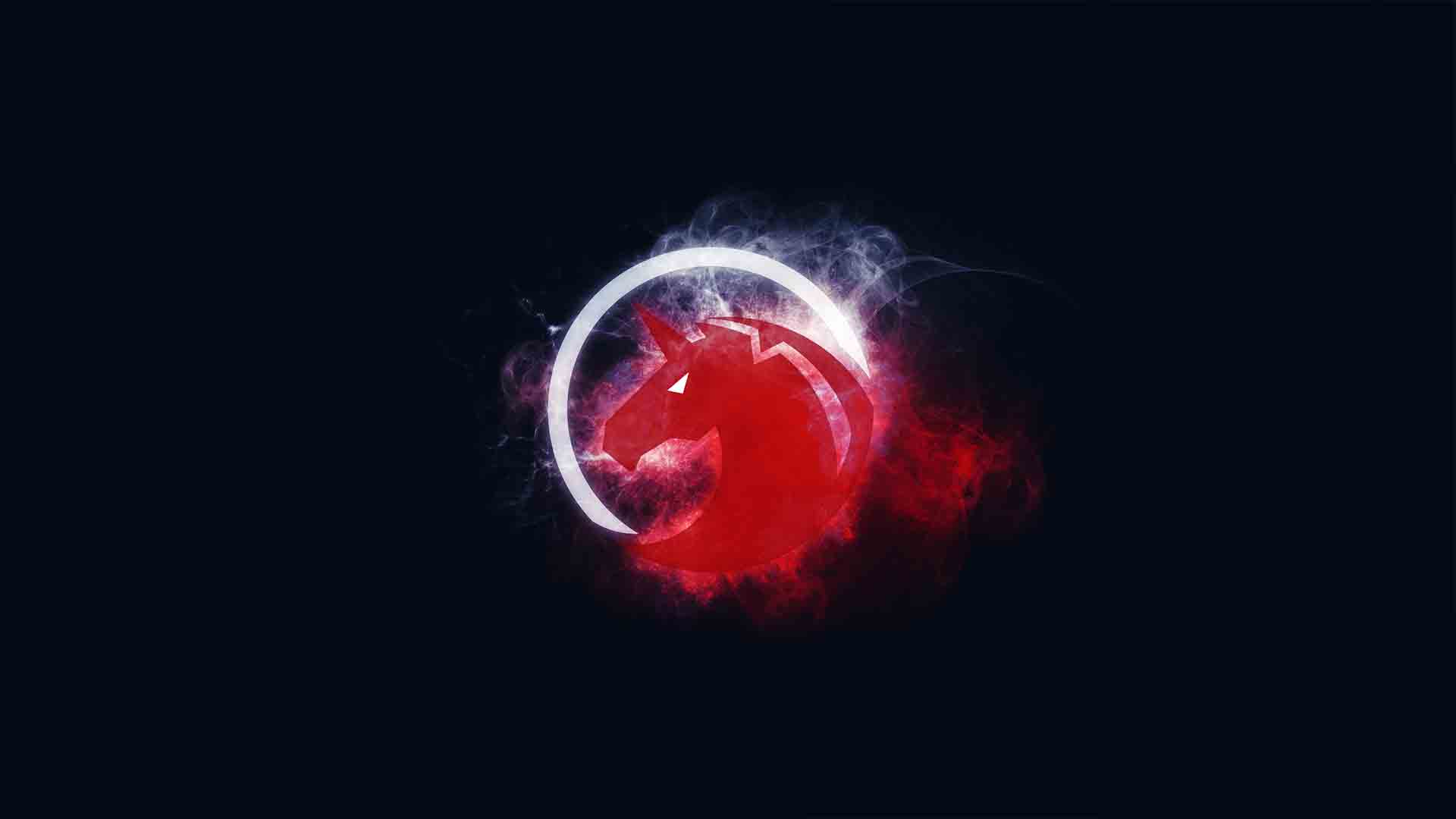 What smart bar does is that it adds more buttons to the nav bar, while fling bar replaces the nav bar with a gesture panel which you can enable. One smart step taken by the developers of Du is that it has removed the feature which were not used by most of the users which makes it more precise and simpler rom and has enhanced the stability.
Download This Best Custom Roms
---
Slim ROM – Best Custom Roms
If you love portable things, then Slim Rom is your choice of Best Custom ROMs. Possibly the simplest rom with minimalistic data consumption and functional customization. This rom is based on AOSP code while adding useful tweaks to it.
It has recently added slim pie which caught the eyeballs of the users. Also, the recent updates have made basic changes which has allowed the user to display the recent apps in the sidebar which has made it more than useful while operating the device in immersive mode.
Some of the feature of Slim Rom are custom dialer, custom quick setting tiles, lock screen tiles etc. the overall compact look of the rom make it's a neat and tidy rom with smooth interface.
Download This Best Custom Roms
---
Arrow OS – Best Custom Roms
Now comes the performance based rom which never fails to perform. Arrow OS provides least available customization, which helps to focus the rom on stability and battery of the device. Don't assume that least means no, because the developers are very selective and just has picked the right ingredients for their rom.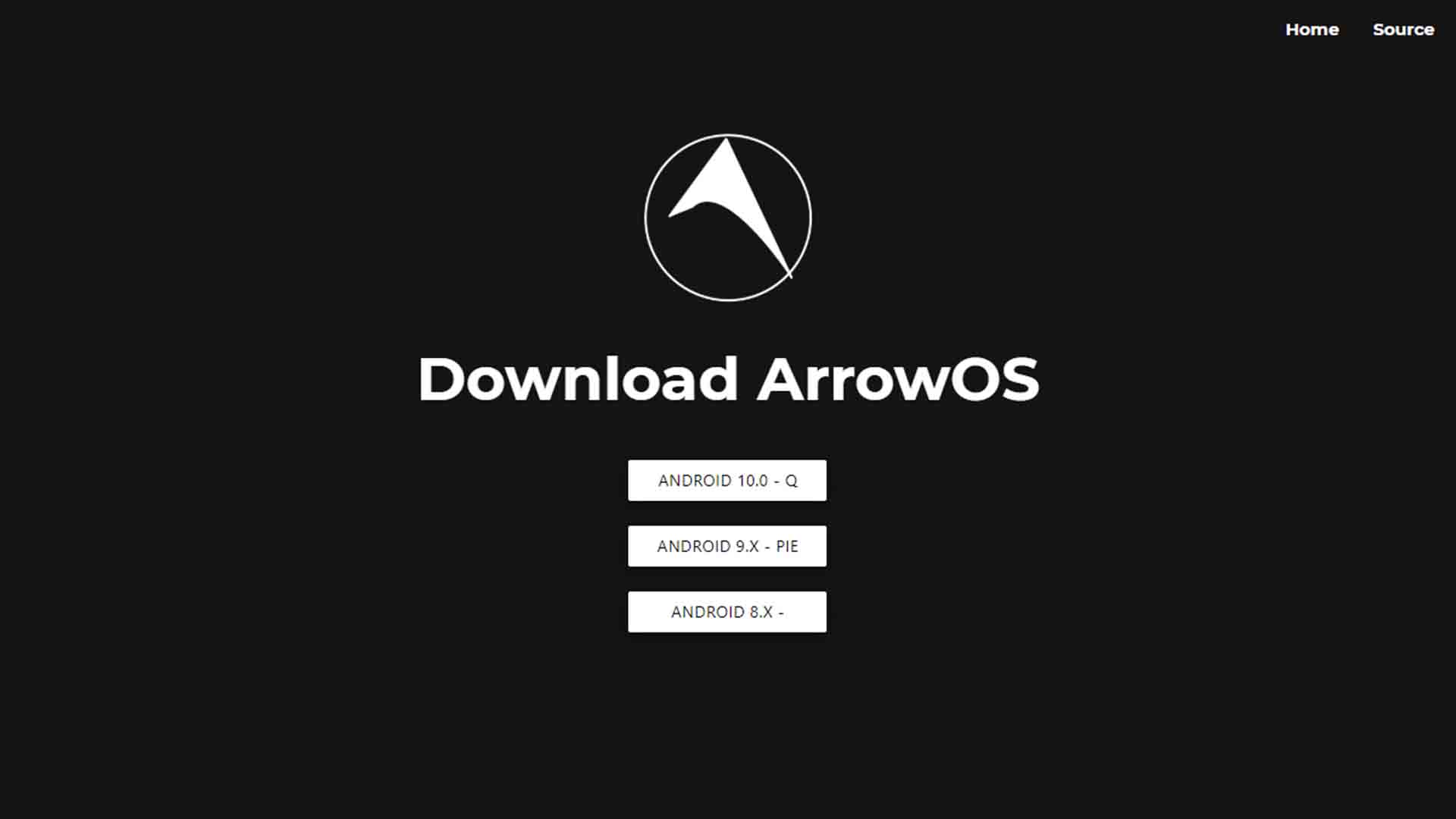 The arrow OS has inbuilt Magisk support that allows you to further customize your device according to your taste. An excellent rom, which gives you timely security updates is highly recommended for all of you.
Download This Best Custom Roms
---
Carbon ROM – Best Custom Roms
Well carbon ROM is a slow poison; at its first use you might find it similar to all the other players and you might feel quiet boring. But using it for 2 or 3 days will make you recognize its true worth. It was one of the first rom to successfully implement substratum and is regarded as one of the stable rom out there in the lot.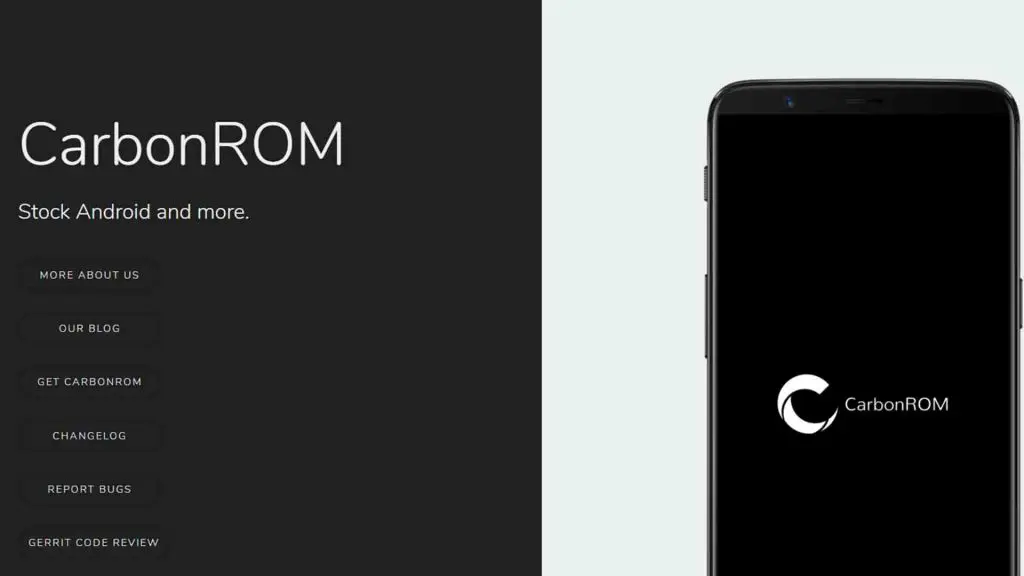 Feature of carbon include tons of mods for the system, status bar, buttons, lights, gestures and the list go on and on. It is almost up to the mark, but lag behind the race in terms of customization as compared to the other roms. Users find this rom addictive and finds it hard to switch from this rom due to its versatility and smooth interface.
Download This Best Custom Roms
---
Havoc OS – Best Custom Roms
I would rate this rom in terms of customization just after resurrection remix, though it is one of the early entrants in the market, its adaptability and innovative feature has made it a talk in the town.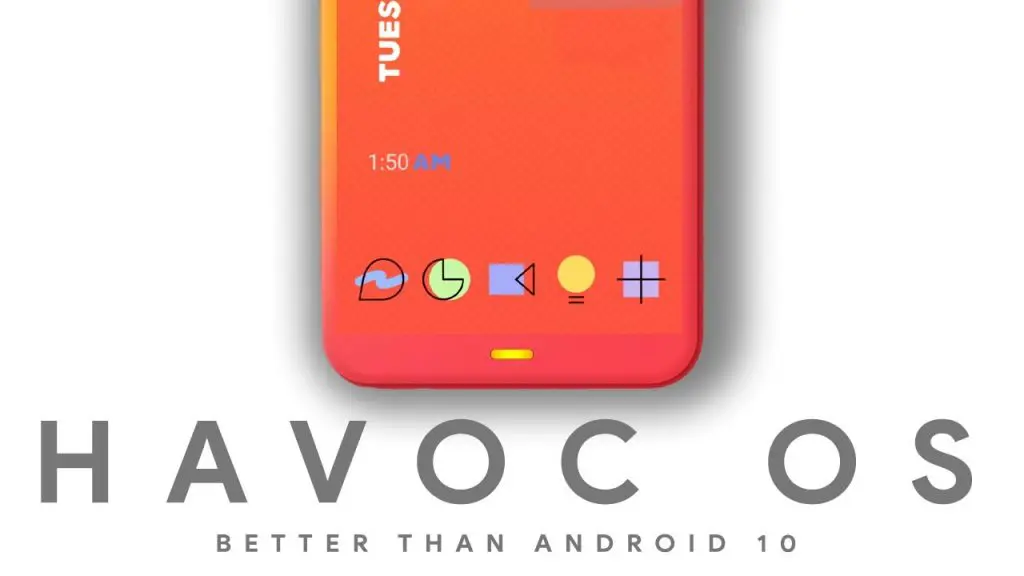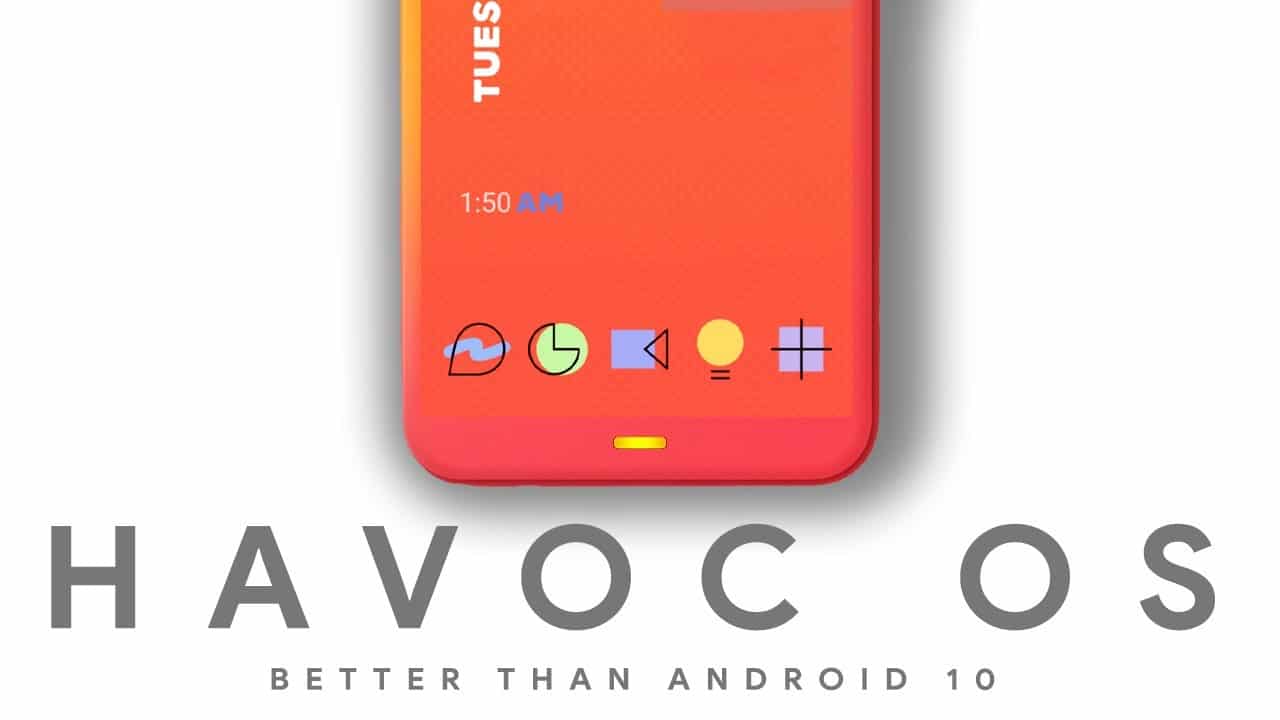 As stated earlier it is a heavy customization centric rom, you might have to face the issue of stability but it is a must go rom for experimental guys.
Download This Best Custom Roms
---
MIUI – Best Custom Roms
Now comes the boss of the list, MIUI. You might be living in the early stone ages if you are not aware about the history of MIUI. This rom was basically introduced to enhance the ROM industry, but later it became one off the lading giants of smartphones and has become one of the biggest success stories of the past decade.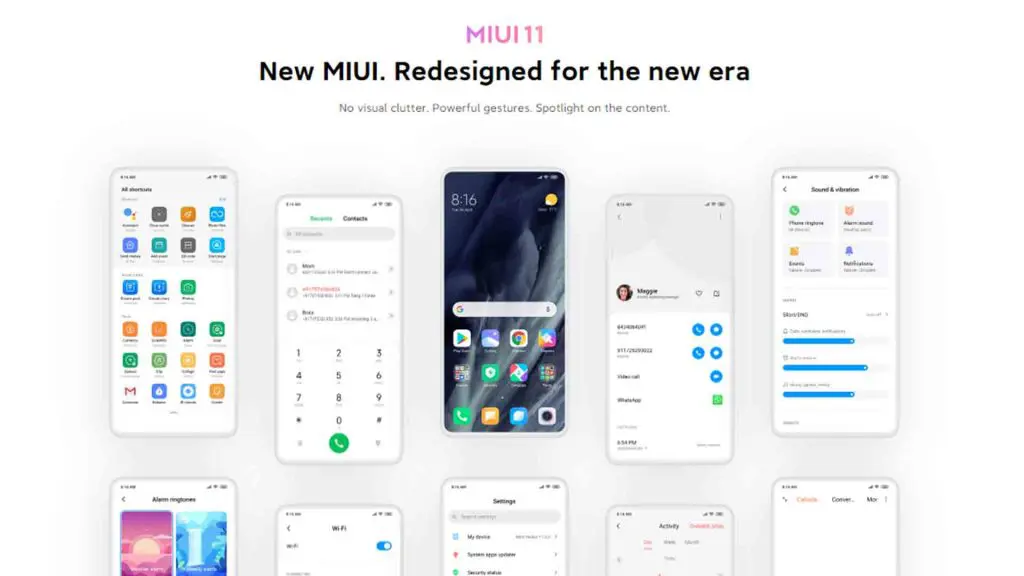 The best thing about this ROM is the background optimizations. The battery is also up to the mark. If you want a Chinese version of iPhone but made is stable then you can try MIUI ROM. You might find mixed reviews about this ROM but it's worth trying. You can access this ROM on devices like Huawei, Oppo, moto etc officially while it is ported to many of the other devices unofficially.
Download This Best Custom Roms
---
You may also like to read:
---
Viper OS – Best Custom Roms
Another Rom based on AOSP Gerrit is ViperOS but it has its own custom mods. Many of you might find it a new ROM as it has just released around the launch of android Nougat 7.1. but its release date hasn't made it a dark horse, it has been able to achieve good success in a short span of time and has evolved into becoming a very stable ROM and is giving a tough fight to all the competitors out there.
The ROM is compact and simple and doesn't overdo in terms of feature which offers a great balancing experience to the users. In recent times it has also updated their source code after the launch of android Pie 9.0. I would recommend all of you to give this ROM a go if you are looking for decent customization options.
Download This Best Custom Roms
---
Bootleggers ROM – Best Custom Roms
Bootleggers is a ground zero open source project and brings custom features in your device by beautifully adjusting with the useful apps on your device with the motto of making you feel like home.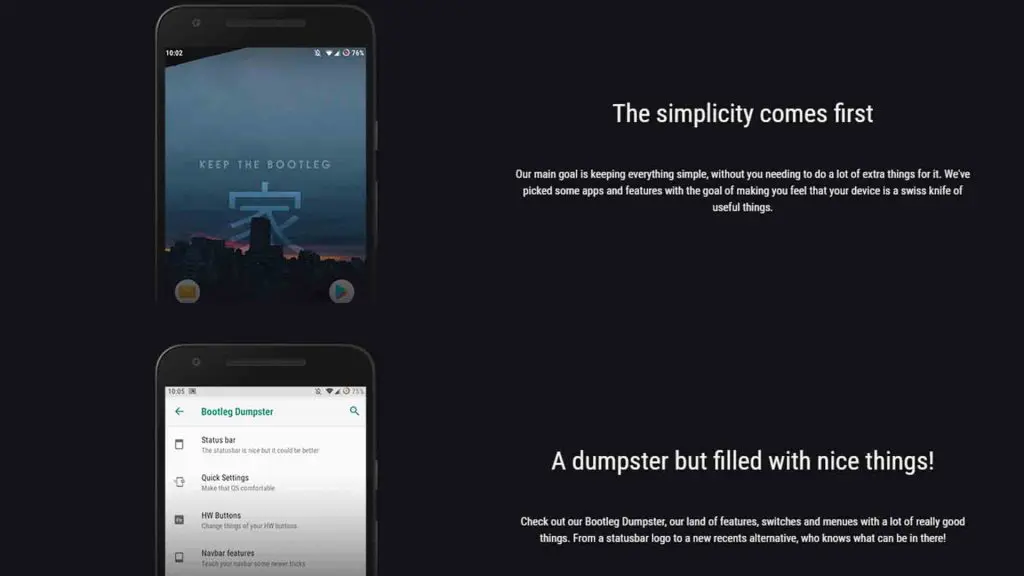 The ROM comes with custom wallpapers, ringtones and fonts to refresh your device with a brand-new look. This Rom is a great blend of customization and stability.
Download This Best Custom Roms
---
Should You Install a Custom Rom?
ROM which stands for read only memory and a custom ROM uses a new OS version of Android to replace your smartphone's OS that is stored in your read only memory (ROM).
Now, we will provide you some reasons why you should install a custom ROM in your device
1. Stay Updated
If you are annoyed with your Android updates and do not get timely updates then you can install a custom ROM.
As it will provide you with the option of enjoying the customizing features without any delays. There are various instances where the Smartphone manufacturer doesn't update the Android versions of their Smartphones on timely bases due to carrier issues. To keep your Smartphone updated you can install the custom ROM.
2. Removes Bloatware
This is one of the most common problem, that you must be facing after buying a new smartphone. The new device basically comes with bloatware which takes up the device storage space, also many manufacturers put their own in-built apps in your android device which makes it more problematic for the users. To solve these issues, you can install a Custom ROM.
3. Get the Stock Android Look
One of the disliked things amongst the users is the preinstalled skin on your android devices. These skins can sometimes be dull for the users and they desperately want to change the skin of the device.
But doing so is an impossible task, so what you can do is that, you can install a new custom ROM to your device to enhance the skin of your device. Installing custom rom will also give you the privilege to get the stock android look and replace all the manufacturer's customization with the spotless Android framework.
Conclusion
Custom Rom provides you with the opportunity to access many features which you might not be able to get on your original device. They can also clean up your device and give it a refreshing look, which can sometimes prove to better off the original ones and can make the device bloatware free.
One major concern for the beginners is that they might find MOD a confusing process and end up messing their device, apart from this it is a very safe option if you are planning to install a Custom ROM.
Video Guide – Best Custom ROMs
General FAQ
Are custom roms legal?
Since Custom Roms are based on Android open source and it comes under an Apache 2 or a GPL licence. Meaning any one with proper knowledge can develop a custom Rom of their own, which is completely legal.
Do custom roms improve performance?
In short, Yes, Custom Roms do improve performance because it doesn't come with preloaded bloatware's, meaning smooth UI and less memory usage. Also, most of the Custom Roms offer Overclocking of hardware, which eventually leads in better performance.
Is it safe to use banking apps on custom roms?
Now a days Custom Roms are quite safe and you can surely use your banking apps, but some of the Roms are pre rooted and they need unwanted permissions and root access to certain apps. So you just have to take care of that.
Best Custom ROMs in 2020?
Evolution X
DerpFest OS
Pixel experience
Lineage OS
Resurrection Remix
AospExtended
You may also like to read