Buying a laptop can be the most confusing thing for a buyer. There are lots of similar laptops at the same price range which look identical in every aspect. To get a clear idea about which laptop you should go for, first, you need to decide the purpose of buying the laptop.
A laptop serves multiple purposes, for example, a student will go for a mid-range segment laptop that can help him to do the daily simple tasks or an editor will go for an editing-rich laptop that can get his things done in a flash.
Depending on your need, you can then opt for the potential laptops that can be an ideal buy for you. But it is not simple as it seems, and can't be explained in a few lines. So we will be giving a laptop buying guide for our readers out there, who are planning to buy a laptop.
Do not worry, we will be addressing all the factors related to a different kind of buyer, whether he is a gamer or a corporate guy, or a professional, this laptop buying guide will be a one-stop solution to all their queries. 
Also, keep reading until the end to know about the following key points:
How to choose the best Laptop?
What are the major things to consider?
Which Laptop is best in 2020?
Excited? So, Let's get started?
Quick Tips
Use Case: Determine the tasks you will be using the laptop for. Make sure that you are clear about the WHY question before jumping into the buying process. Answering the WHY will help you to easily make the final buying decision eliminating all kinds of confusion.
Choose an OS: Make sure to check the OS while buying a laptop. Mainly all the laptops run on three OS, Chrome OS, Windows OS, and Mac OS. Depending on your budget and suitability you can choose the idea OS while buying a laptop.
Size & Form-Factor: Before grabbing a laptop and spending your money, make sure to look for the physical specifications of the laptop. Go for a laptop that has easy to carry size and weighs light so that it can be carried outdoors easily. Buying a big or bulky laptop will be a silly thing to do, as it eliminates the portability factor.
Budget: As stated earlier, first decide what do you want a laptop for? Gaming, Making Presentations, or taking online classes. After that, look for your pocket and decide which laptop will fit your budget.
Upgradeability: Look for a laptop that can be easily upgraded. With passing time your laptop will need some upgrades. Go for a laptop that has an expandable storage capacity or whose RAM can be upgraded to improve the performance. Buying a laptop with no upgrade will make it useless within a few years.
10 Things You Need to Know Before Buying a Laptop
As we know a laptop is a very complex machine and choosing the right one according to know usage is also quite complex. Now if you have finally decided to buy yourself a new laptop then frankly speaking there are literally 1000's of different configurations to choose from. But here I am going to showcase the top 10 things that you should look for before buying a laptop. You may also like to read about the best laptops under 50000 in India.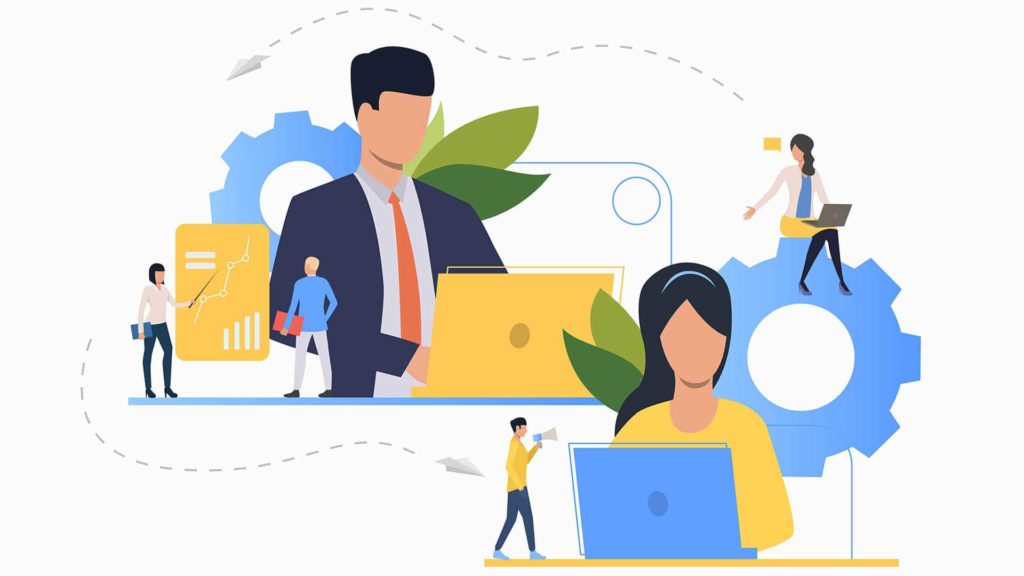 Performance
Performance is the key to success. Whether it's human or machine all need to perform to survive. The performance of the laptop can be determined by three core factors, Processor, RAM, and Storage. A good processor will help you to get your things done in a quick time, A good RAM capacity will make the operating experience smooth and interactive, and a large storage capacity will store all your data.
So, make sure to consider these 3 things to be your primary criteria for choosing a laptop. Depending on your usage, you should look for:
If you are buying a laptop for basic use like browsing, taking online classes, staying active on social media, or making excel files and sheets then a combination of i3 or Ryzen 5 series processor with at least 4GB RAM alongside 128GB SSD storage will be perfect for you.
Moving a notch up, if your usage intensity of the laptop is high, you can look for an i7 or Ryzen 7 series processor coupled with at least 8GB RAM and 256GB storage capacity. RAM capacity can be flexible in this case, 8 to 16GB RAM will get the job done for you.
If you are using the laptop for high-end tasks like playing games or rendering videos, animation, etc then you need the best performing laptop. So you need an i9 or Ryzen 9 series or above processor coupled with a minimum of 32GB RAM and a least 512GB of SSD storage.
Graphics Card 
Before buying a laptop, a graphic card should be taken into consideration. This would not be a deciding factor for casual users so you can avoid this section. But gamers and video rendering users need to be careful about this graphic card. If budget is not a constraint for you and you are a game geek look for the recently released Nvidia GeForce 3000 series (RTX 3070, RTX 3080, RTX 3090)
If you have a fixed budget but still want a gaming-rich laptop, then you can choose the previous generation RTX 2000 series Graphic card. The minimal Graphic card requirement you must opt for should be Nvidia GTX 1650Ti as it can assist you in playing some mid-end games easily. 
Display
The display is the next factor that is also the next step in this laptop buying gate. Talking about the technical aspects of the display you should consider the resolution, refresh rate, and aspect ratio. The least resolution which you should look for should be 1920 x 1080 FHD. Go for FHD rather than 4K laptops would be a smart choice as 4K laptops quickly sucks the battery plus it will also save you a few bucks.
A display size between 14 to 15 inches would be perfect for you that can get the things done. As far as the refresh rate is concerned, try to buy a laptop with a higher refresh rate like 120Hz or 144Hz as it will offer you an enriched user experience. Additionally, you can also consider Nvidia G-Sync support and AMD free sync if you are a real tech worm. 
RAM
RAM ensures a smooth operating experience for the laptop without lagging. So, if you want a smooth and buttery user experience laptop, you should at least go for an 8GB RAM laptop. 8GB RAM will help you to perform multiple tasks at a time seamlessly without any hitch. 
Storage
SSD and HDD storage combination is the norm nowadays. If you are a guy who renders lots of videos and needs a large storage space then buy a laptop with 1TB HDD storage capacity but also make sure that it supports an SSD or NVME expansion slot.
If read and write speed is your concern, then you can go for SSD storage. The smart thing to do in this case would be to buy an SSD and HDD storage combination 256GB or 512GB SSD storage alongside a 1TB HDD that will be the best choice for you.
Connectivity
The connectivity section of the specifications is neglected by most of us while buying a laptop, and this is where this laptop buying guide will be useful for you. Make sure that a laptop has a USB 3.0 or USB 3.1 port as nowadays most of the manufacturers are ditching these ports in favor of Type-C port. So it's better to look for a laptop that has both USB 3.0/3.1 and Type-C port.
If you want to have a wired internet connection then make sure to check the ethernet port, as many sleek laptops have removed the wired connection port. Apart from this, you can check out for HDMI port, audio ports, and Bluetooth support of the laptop. Also, make sure that it supports the latest Wi-Fi 6 that will drastically improve the speed.
Battery
The battery is one of the major concerns of buyers while choosing a laptop. A mid-range laptop that offers a minimum of 8 hours usage time on a single charge should be the minimum criteria. For gamers, battery life does not matter a lot as the charger is always plugged in for getting the maximum performance, so you can neglect this point.
Weight
A laptop is an alternative to a big and heavy-sized PC, so before buying a laptop make sure to check the portability of the machine. A laptop with a big display and heavy battery will be bulky, so try to avoid it as much as possible. A laptop weighing between 2 to 5 kg will be an ideal figure. Though modern laptops nowadays only weigh somewhere between 1.5 kg to 3kg, so you can also go for such laptops if it fits your budget. 
Biometric Security
Biometric security is a more secure way to protect your gadgets from alien elements. Biometric features refer to the use of your biological feature to protect your gadget like a smartphone or laptop.
You should at least go for a laptop with a fingerprint sensor and there are some affordable ones that you can buy. If you want more advanced security then you can go for Facial Recognition supported laptops.
Top 3 Reasons to Buy a Laptop
Before spending a huge sum of money on any gadget, the first thing your mind asks is WHY should I buy it or what makes this gadget worth spending my hard-earned money.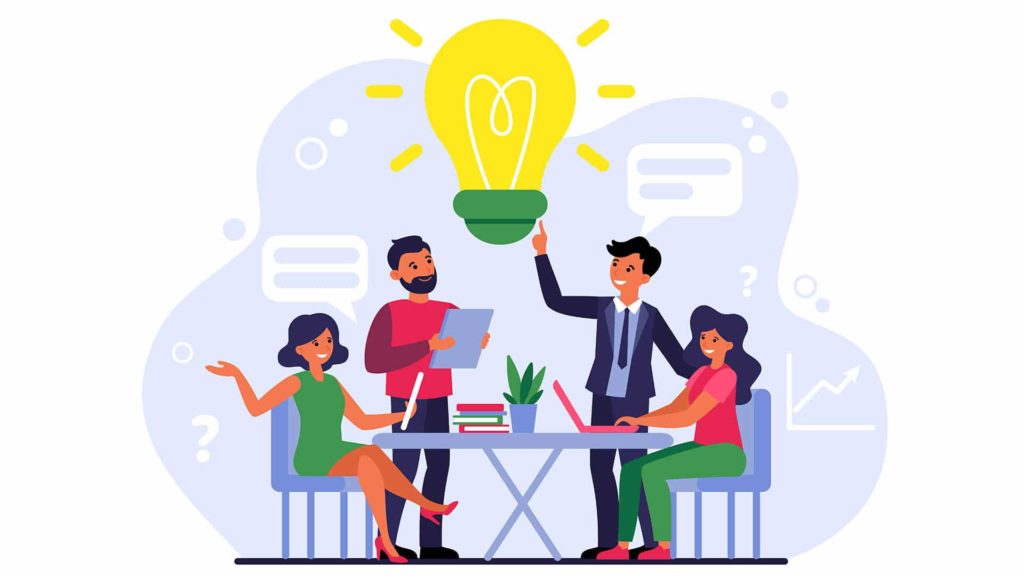 Portability
We love portable stuff and this 14 or 15-inch portable gadget that sits in your lap is one of the biggest reasons to buy it. A laptop can get your things done in a flash, and guess what you do not need to stick to one place. You can carry your laptop and roam anywhere in your house or take it to your favorite cafe to complete your tasks.
Energy-Saver
A laptop also saves a lot of energy as compared to its counterpart, the Desktop. You only need to charge a laptop once or twice a day (depending on your usage) and the gadget will not consume energy anymore. This will reduce your bills and increase your savings and if you are a smart guy, then this could be one of your reasons to buy a laptop. 
Better Resale Value
After massive wear and tear of the laptop, it can still be resold at break-even or sometimes with little benefit. So, buying a laptop will be a win-win situation for you.
Wrap up
So, these were some of the reasons to buy a laptop. We will be finishing off our detailed laptop buying guide with this. Do hit the share button if you think this laptop buying guide will be helpful for your friends.
FAQ