The number of people using the internet is surging every day. We agree that the relevance of technology in the development and growth of children cannot be overstated. However, appreciating your little kid while they spend the entire day on the iPad without knowing what they are doing or watching is not regarded as exemplary parenting.
Our children are impacted in the most unusual ways by online influencers such as Instagram celebs, self-proclaimed life gurus, and eccentric YouTubers. Depression, anxiety, and fear of missing out have been linked to social media, particularly mobile apps like Facebook, Snapchat, and Instagram.
While many people assume that spy apps aren't the best way to keep track of someone since they are perceived as an invasion of privacy, hidden spy apps have been around for a long time and are the best way for parents to remotely monitor their children's phones.
Mobile spying applications aren't just for keeping an eye on your kids. Partners can also use these spying apps to spy on Android phones remotely to keep tabs on their significant other, companies can use it to monitor the activities of their employees, and it can also be used in schools.
There are a plethora of spyware apps for Android and iOS available on the internet today, and choosing the best and reliable cell phone monitoring software has always been challenging because every app vendor claims to have the most outstanding spying programs and features.
So, how can you pick a top-notch spy app in this situation? Reading reviews can be beneficial. With this in mind, we put Xnspy and FlexiSpy, two popular spying applications, to the test, and this is what we got out of it. You'll find unbiased Flexispy and Xnspy reviews here.
XNSPY VS FLEXISPY: WHAT THEY ARE ABOUT
The most widely used spying apps on the internet are Xnspy and FlexiSpy. Both offer a variety of intriguing cell phone spying features, making it difficult for potential users to choose between the two.
Xnspy's amazing solution, due to its advanced and powerful capabilities, works on Android and all iOS devices, including iPhone, iPad, and iPod. It's simple to operate and quick to install and set up. Customers can contact the attentive and responsive 24/7 live chat support to resolve concerns if they have any. It's an ideal tracking app that can keep track of almost all of a person's activities.
FlexiSpy, on the other hand, has earned a name for itself because of its powerful capabilities. This cell phone monitoring app is compatible with any operating system, including iPhone, Android, Windows, and BlackBerry. The keylogger feature, in particular, has boosted the program's popularity.
But the question remains, which spying app will come on top as a clear winner? Which will be best to spy on Android phones remotely? Continue reading this in-depth comparison review article to find out the top spyware app. The criteria we've used to make our decision includes features, installation, pricing, and compatibility.
XNSPY VS FLEXISPY: COMPATIBILITY
A spy app's compatibility with all of the major smartphone manufacturers and operating systems must be flawless for it to work. For example, the compatibility of a spyware app on an Android phone must be top-notch to enable the user to spy on an Android phone remotely. The same applies to other operating systems.
No one wants to pay for an app that doesn't operate or work well with their phone, which is why we believe this is the most crucial aspect that influences subscribers' purchasing decisions. Let's have a look at the compatibility of these two apps:
XNSPY COMPATIBILITY
Android: Xnspy works well with all smartphones and tablets, is compatible with all the versions of Android from 4. x up to 11. x, and was one of the first few apps to support Android 8.1. Its Android version works effortlessly with any smartphone model making XNSPY the best app to spy on Android phones remotely.
iPhone: For iPhone users, Xnspy offers two versions: jailbreak and no jailbreak. The Jailbreak version of Xnspy can be used on a jailbroken iPhone. It is compatible with iOS versions 6.x to 9.0.3; however, installation is required. On the other hand, it does not require any installation to use the No Jailbreak version of Xnspy. It simply requires iCloud access on the target phone, and it works with iOS versions ranging from 6. x to the most recent 14.7.1.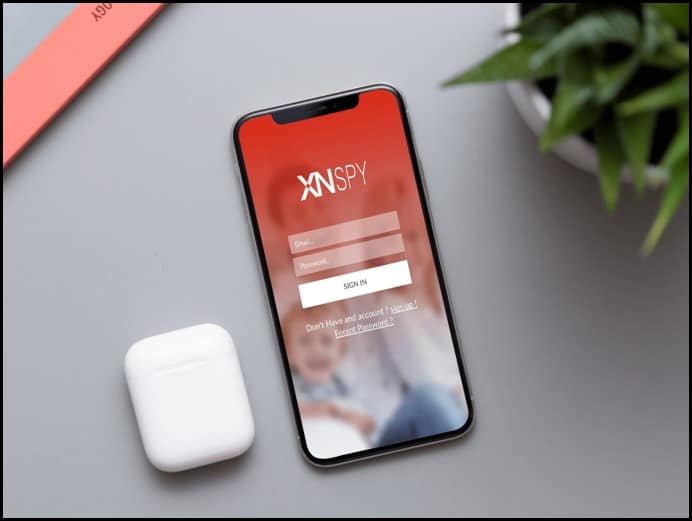 FLEXISPY COMPATIBILITY
Android: Flexispy is compatible with a wide range of smartphones and computers. It works with Android versions 4 to 11, but some of its features are limited to Android versions 8-11.
iPhone and iPad: If you want to record and extract mobile information from Apple target device, FlexiSpy is definitely the tool you are looking for. With this spyware app, you can monitor iPhone and iPad that run OS 6 to 14.x.
Computers: This spyware is compatible with Windows 7 through 10 as well as other Mac operating systems.
In this case, Xnspy is the clear winner. Despite the fact that both Xnspy and Flexispy have similar compatibility with iOS and Android devices, Xnspy features are not limited to some Android versions.
XNSPY VS FLEXISPY: FEATURES
Now comes the fun part: discovering all of the varied features that the various spy apps have to offer. They all have the same basic capabilities, such as call records and text messages, but they differ in terms of additional settings and functionality.
FEATURES
XNSPY
FLEXISPY
Call recording
✓
  ✓
Call history
  ✓
  ✓
Text Messages
  ✓
View Contacts
  ✓
  ✓
Photos/Video
  ✓
  ✓
Email
  ✓
  ✓
Keylogger
  ✓
  ✓
Watchlist contact and keywords
  ✓
Web History
  ✓
  ✓
GPS Tracking
  ✓
  ✓
Geo-Fencing
  ✓
  ✓
No Jailbreak Version
  ✓
Installation Service
  ✓
  ✓
Call Intercept
  ✓
Bookmarks
  ✓
  ✓
Block apps
  ✓
 
Alerts
  ✓
  ✓
Network connection logs
  ✓
  ✓
Remote controlling
  ✓
 
Spy on Android phone remotely
  ✓
  ✓
INSTANT MESSAGING APPS
SMS/iMessage
  ✓
  ✓
Facebook Messenger
  ✓
  ✓
Whatsapp
  ✓
  ✓
Twitter
  ✓
Viber
  ✓
  ✓
Snapchat
  ✓
Line
  ✓
  ✓
Telegram
  ✓
Tinder
  ✓
  ✓
Skype
  ✓
  ✓
Kik
  ✓
  ✓
Instagram
  ✓
  ✓
Hangout
  ✓
Aside from these, the Analytics tool gives you information about your browsing history, incoming callers, and call duration.
Keep in mind that not all instant messaging apps are popular in every country, so monitoring them may not be necessary for some places. WeChat is a prominent Chinese messaging service with about 1 billion users. On the other hand, WhatsApp, the second most popular messaging app, is not used by most people in the United States. As a result, each instant messaging application is only applicable to a single region.
The Android device must be rooted in order to access messages on FlexiSpy. Similarly, to use instant messaging apps on an iOS device, the phone must be jailbroken.
To acquire access to instant messaging apps, users of the Xnspy surveillance tool must also root their Android phones to spy on Android phones remotely. On the other hand, messages from messaging apps such as WhatsApp and Viber can be accessed without a jailbreak on iOS devices.
XNSPY VS FLEXISPY: INSTALLATION
XNSPY INSTALLATION
The installation process for Xnspy is simple, and the procedure can be found on the internet. After you've received your Xnspy membership, you'll need to get the target's device in order to download the app. Once you've downloaded the application, you just need to follow the on-screen instructions to get it up and running.
Furthermore, in the event of a query during installation, the customer support team is accessible, responsive, and helpful.
FLEXISPY INSTALLATION
Flexispy provides installation services to their customers, which means that trained personnel will install, configure, root, and jailbreak their phones. Because the installation is handled entirely by the personnel, it is a breeze. However, because this service is available as an add-on, the cost of installation is not included in the application's price.
A WORD ON UI OF SPY SOFTWARE
No one will receive an award in this category. First and foremost, both Xnspy and Flexispy are very simple to use. Setting up the device and beginning the spying procedure is quite easy. Physical access is required to spy on a rooted/jailbroken device. Also, you need to have physical access to the device if you want to spy on any Android device.
However, once that is completed, all of these tools will start syncing data with the dashboards. That's where you'll be able to exert complete control over the system. Both of the dashboards use a simple UI structure that allows you to access the various parts directly from the sidebar. In order words, both UIs are fantastic and do credit to all of the functionality available.
XNSPY VS FLEXISPY: PRICING
These are questions that a lot of people ask. "How much does Flexispy cost?" " Which is less expensive between Xnspy and Flexispy?" The prices vary significantly, and obviously, you have to pay extra for premium features. Among the spyware applications, Xnspy is the most cost-effective application. Two packages are offered, which are: Basic Edition and Premium Edition. Flexispy offers three packages, which are: Lite, Premium, and Extreme.
XNSPY is less expensive than FlexiSpy when comparing the "Premium" package.
PRODUCT
1 Month
3 Months
12 Months
XNSPY
BASIC
$49.99
$41.99
$99.99
PREMIUM
$35.99
$59.99
$149.99
FLEXISPY
LITE
$29.95
PREMIUM
$68.00
$99.00
$149.00
EXTREME
$199.00
$349.00
XNSPY VS FLEXISPY: WHICH IS THE BEST APP FOR SPYING & MONITORING
After careful consideration of all of these factors, we have reached a conclusion. But the real question is, which app is the best for mobile monitoring and spying? It is entirely dependent on your requirements.
Both spying apps contain several features that show both uniformity and heterogeneity at the same time.
Flexispy is for people that require many spying features. However, the "Extreme" package would be too expensive.
Xnspy, on the other hand, takes the lead where it counts. In terms of cost, it is less expensive. Xnspy outperforms Flexispy incompatibility when it comes to the most recent mobile operating systems. Finally, we discover that Xnspy has a far better balance of basic and advanced functions than Flexispy.
We hope that this comparison of Flexispy vs. XNSPY aids you in selecting the best smartphone spying software for your requirements.
Thank you for reading! Try these out too: