iPhone users do find it difficult to find anything free on its store due to which users face limitations in terms of customization and experimentation. Seldom do users get bored with their usual wallpapers and background which induced them to look for other options.
Here we are giving answers to your needs as we are giving you some of the best iPhone wallpaper apps. The list is a compilation of the best wallpaper app that will fulfill all the demands of the users. The list contains a portfolio of diverse Best iPhone wallpaper apps which you can choose and apply on your iPhone to make the device more attractive.
Excited? So, Let's Get Started.
Best iPhone Wallpaper Apps 2021
---
Walli is the first app on our list of best wallpaper app. The app has diverse wallpapers which are managed pretty well through filtration in categories. The categories include Abstract, Anime, Pokémon, and many other categories to choose from.
The best thing about this app is that it displays you the 4 categories in 4 different tabs so that you can look for all of your favorite options at one time. The app also comes with an additional perk.
On the community page of the app, you can upload your own artistic work and in return for your art, you will get a share in the revenue generated after the add which is shown after downloading your wallpapers and ads. The app comes with a very smooth and interactive UI which enriches the user experience.
Related: Best Weather App for iPhone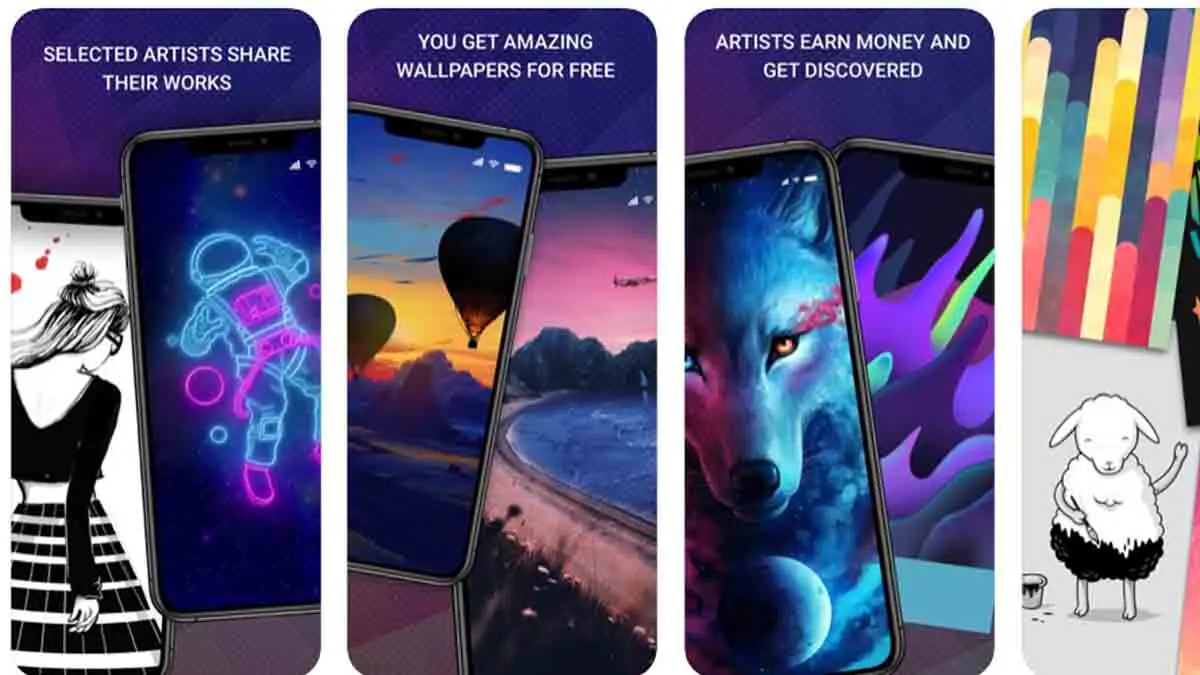 Download This Best iPhone Wallpaper Apps
---
Vellum is a classy wallpaper app that offers you different wallpapers with catchy backgrounds and neatly designed themes. The app has merit on background options, as it offers you diverse background options to choose from. All the wallpapers are in FHD quality which is a treat for the eyes.
Additional features of the app include daily wallpapers, blur filters which can be applied to the wallpapers to make them look more attractive. The app is best recommended for iPhone users as the collection of wallpapers will best suit Apple devices. The app is available for free on various platforms due to which the app contains so many ads, which might be disliked by users.
Related: Time Management Apps For iPhone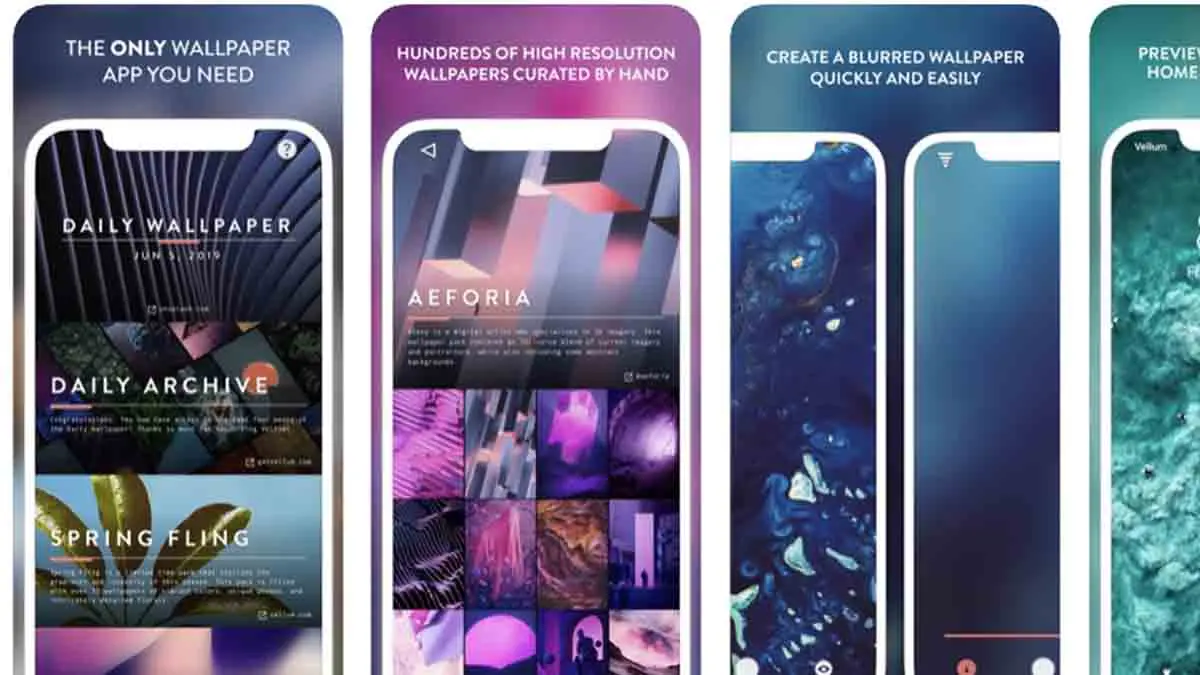 Download This Best iPhone Wallpaper Apps
---
This iPhone wallpaper app features stunning, high-quality images, no ads, and absolutely no "pay to win" component. This library is stunning to view and has been designed with an eye for aesthetics, quality, and thoughtful wallpapers.
The interface is also simple and quick, which adds to its appeal. You can see how the icons and text will appear on your wallpaper before you download it. It's quite helpful!
Related: Best iPhone Music Player App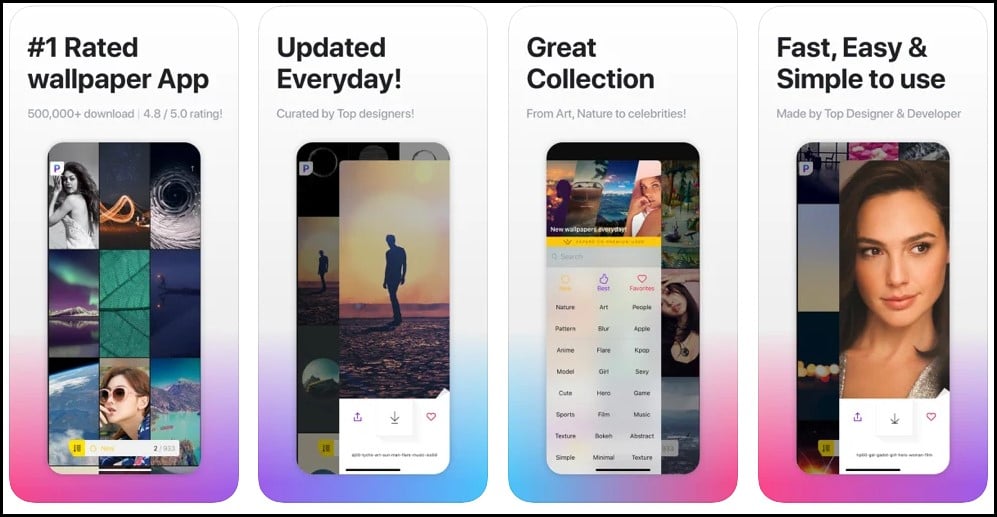 Download This Best iPhone Wallpaper Apps
---
WLPPR contains high-quality wallpapers of heavenly bodies, so if you love to set Astro images as your home and lock screen wallpaper then you should try this app. The wallpapers come with perfect finishing and the finest detailed description. The app offers details of the wallpapers which includes the source and location of all the images. The app also has an option to add a bookmark to your favorite wallpaper so that you can easily find your wallpaper when you want.
The app is available in freemium and premium versions. The free version has some restrictions and to avail of the premium features, you will have to make in-app purchases.
Related: Best Scanning Apps For iPhone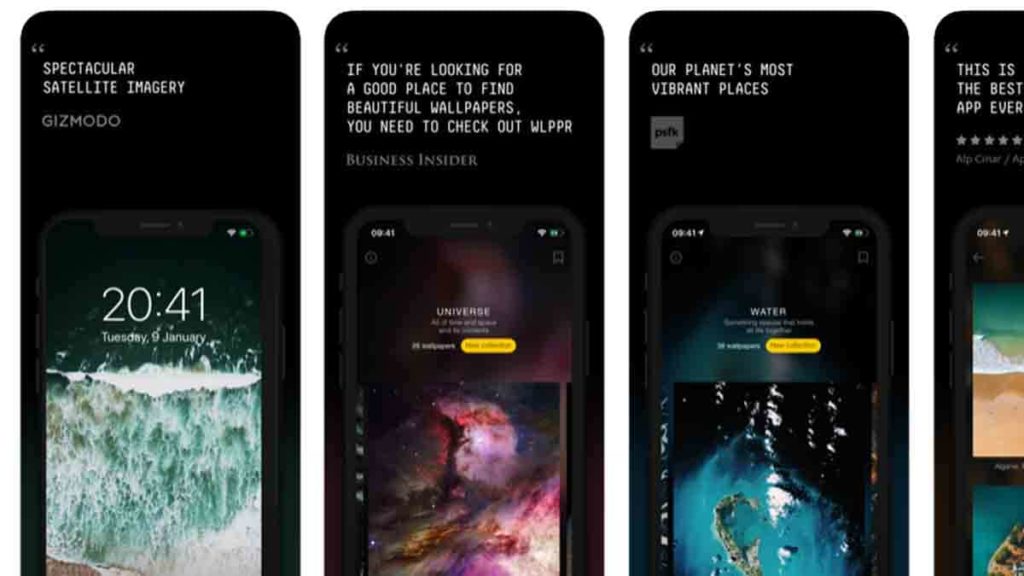 Download This Best iPhone Wallpaper Apps
---
You will never run out of options if you are choosing Wallz from our list of best wallpaper for iPhone. The app compiles wallpapers from multiple platforms and the wallpapers community.
The app comes with hundreds and thousands of wallpaper to choose from from different platforms which include Google+, Pixabay, Bing Gallery, and many more. The app constantly updates new wallpapers on its community page, so if your demands never end, then you must try Wallz.
Related: Best Podcast Apps For iPhone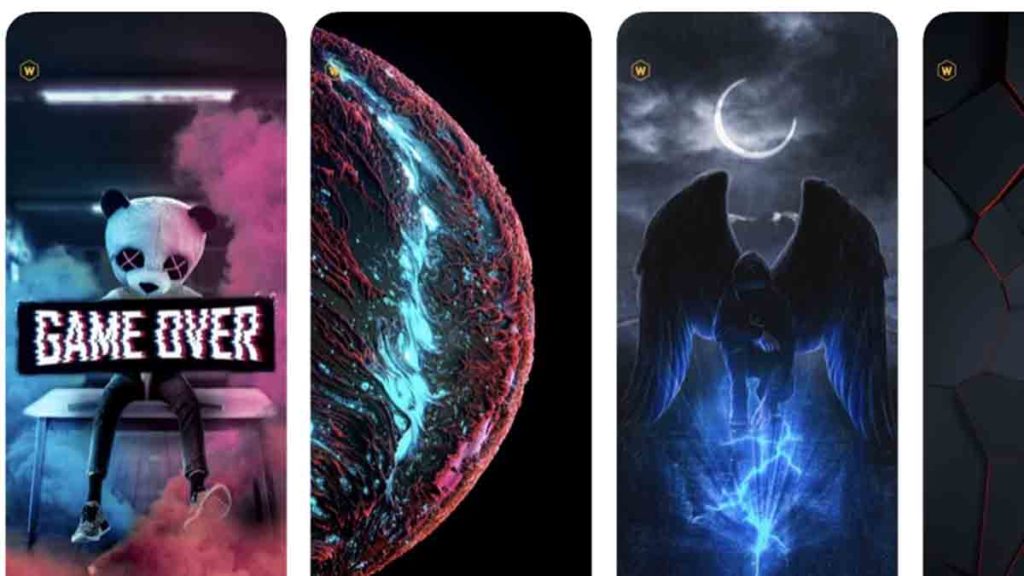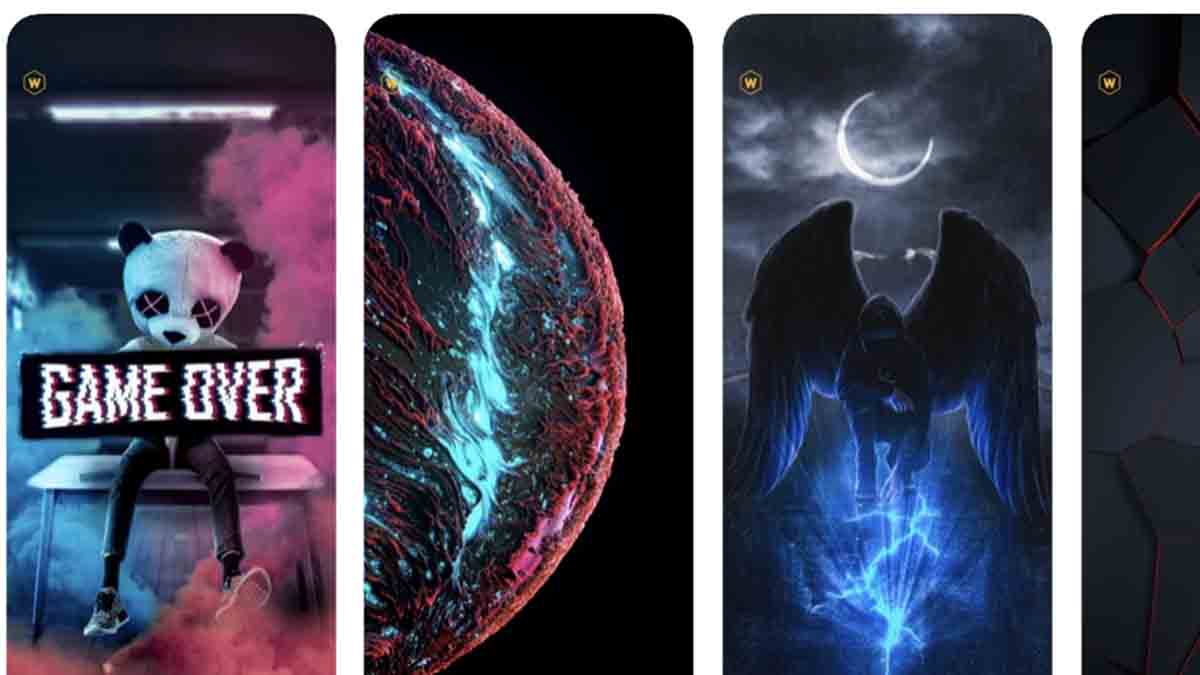 Download This Best iPhone Wallpaper Apps
---
One of the best iPhone wallpaper apps which have cool wallpapers options to choose from. The app contains a search bar, which will save your time and make it hustle-free to look for your favorite wallpaper. The app has an interactive UI that function smoothly while operating.
The collection of FHD wallpapers with simple and helpful UI makes it a popular choice for iPhone users.
Related: Best Email Apps For iPhone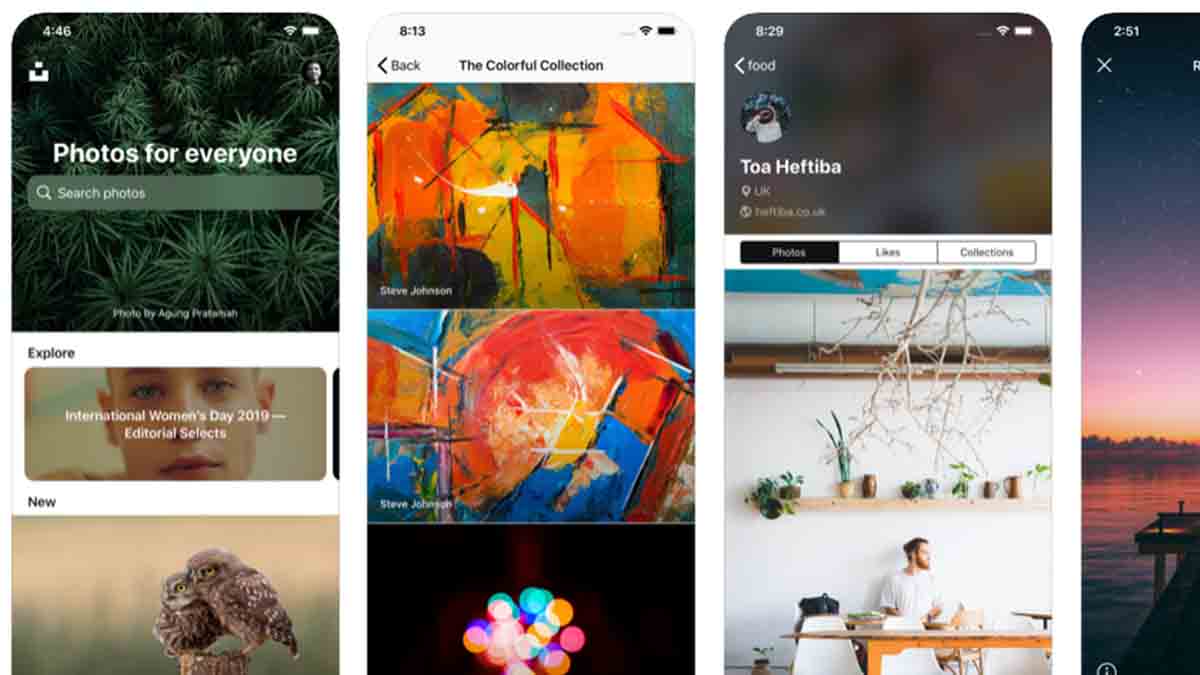 Download This Best iPhone Wallpaper Apps
---
The last on our list of best wallpaper app is clarity which is a multi-tasker. It has a collection of wallpapers to choose from alongside the editing options.
The wallpaper has precise clarity and subtle finishing which makes you love the app more. Editing options are an additional benefit for the users with the help of which you can edit the wallpapers with various editing tools to enhance your wallpaper.
Related: Best Productivity Apps For iPhone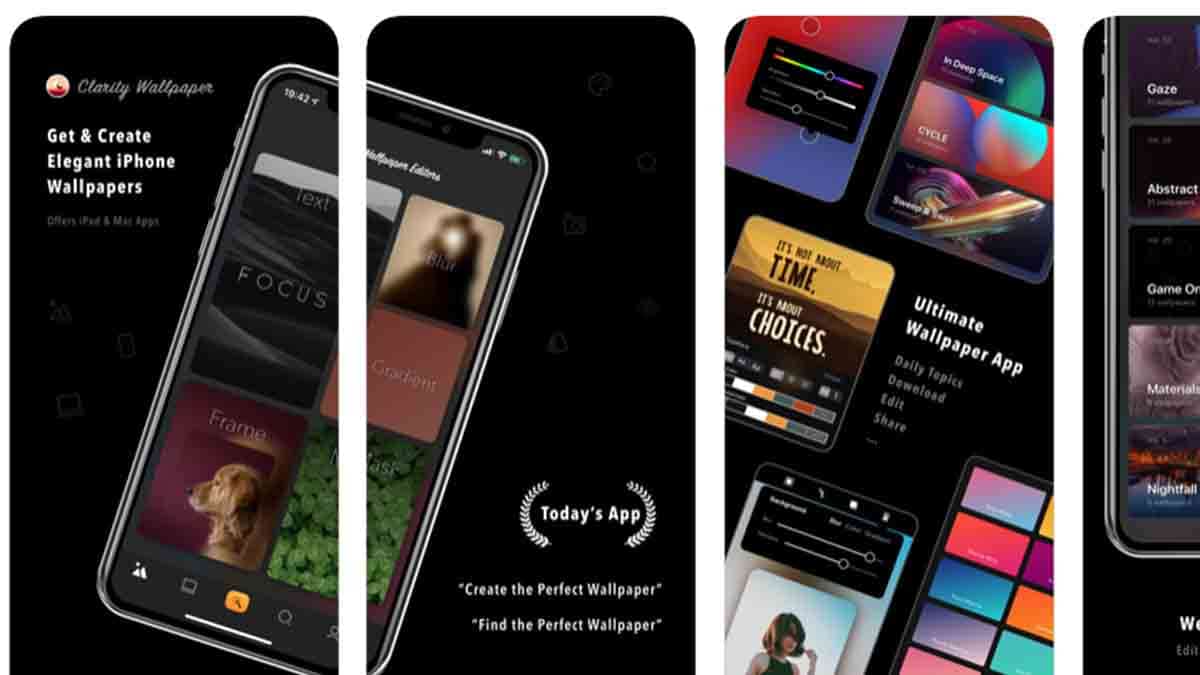 Download This Best iPhone Wallpaper Apps
---
Final Words
So with this, we end our list of best free wallpaper apps for iPhone. The list has been compiled by considering all the needs of a common user. Do comment below to know us about your favorite app on the list. Also, comment to know us about some other apps apart from these apps which would be included.
Thank you for reading! Try these out too: