We all have pre-installed browsers on our devices which we rarely use. We often tend to choose an alternate browser over the default one. To select the best iPhone web browser from the tons of options available, we are coming with a curated list of the best browsers.
These browsers are rich in customization and will improve your browsing experience. The browsers are bloatware-free and will not affect the performance of your smartphones. 
Excited? So, let's get started.
Why do you need an alternate Best iPhone Web Browser
The answer is simple to Improve your web surfing experience. Let us elaborate on the statement. We, with our mobile, spend a lot of time on the Internet. Therefore, we need to mould our Internet browsing experience in the best way possible. Best web browsers for Android provide us with secure and fast Internet surfing. They also offer great features such as an inbuilt download manager app, a simple and interactive UI, and many more.
Keeping these things in mind, we've curated a list of some of the best iPhone web browsers that aim towards improving your web experience. Selecting a mobile browser entirely depends upon your taste and requirements.
Best iPhone Web Browser
Firefox Focus
Microsoft Edge
Opera Browser
Google Chrome
Safari
Puma Browser
Private Browser
Dolphin Browser
Ghostery Browser
Maxthon Browser
---
While you can use Mozilla Firefox to carry out most of your web-related tasks effortlessly, Firefox Focus tends to be a choice of those looking to ensure their online security.
The app size is 4MB which doesn't require high-end specifications for the smartphone you are using it on. However, this tiny browser app is not only going to remind you to delete your browsing history but also block a number ofz ads on the web pages you visit.
Firefox Focus is designed in a way that you can keep track of the number of tracking programs it blocks on any site that you land on.
Related: Best Whatsapp Alternatives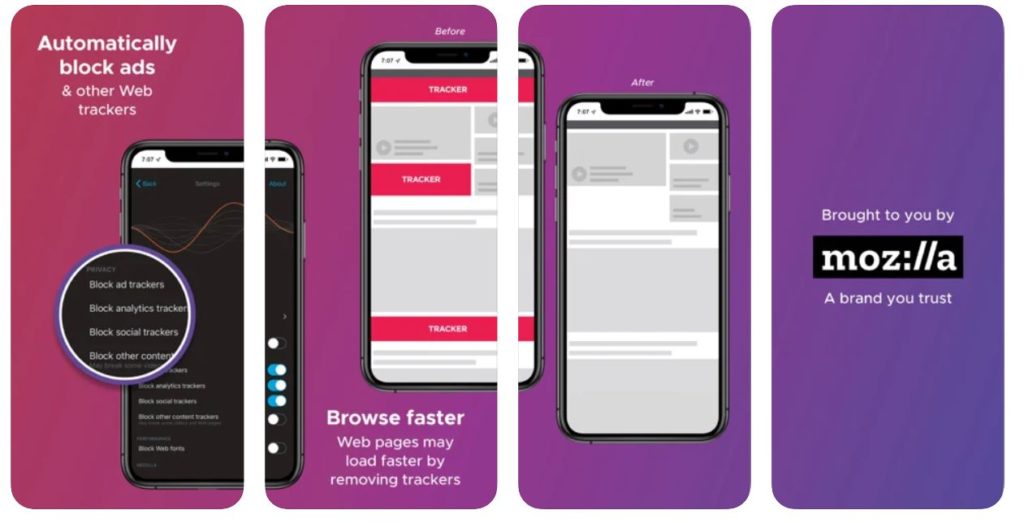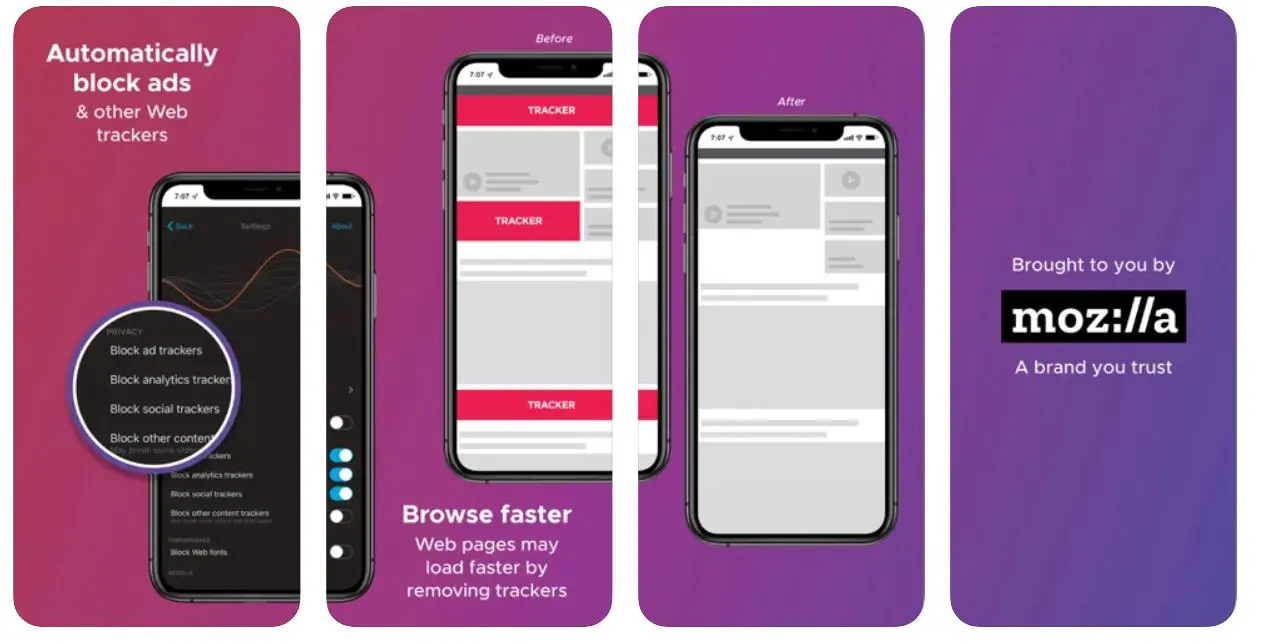 Standout Features:
Bit size
Ensure online security
Blocks ad
Download This Best iPhone Web Browser
---
Microsoft Edge – Best iPhone Web Browser 2021
For those who integrally consider themselves to be a part of Microsoft's ecosystem, the mobile version of Edge browser can turn out to be a fruitful choice. Even if you aren't truly impressed by the desktop counterpart of Edge, this mobile browser is developed by a separate team that has hardly left any space for complaints.
You can seamlessly sync your web pages across various devices and access your saved bookmarks and browsing history from your PC as well. Keeping the user experience in mind, Microsoft has recently included a dedicated option of informing the user about the credibility of any website providing news content. The diverse features offered by the browser make it the best iPhone web browser.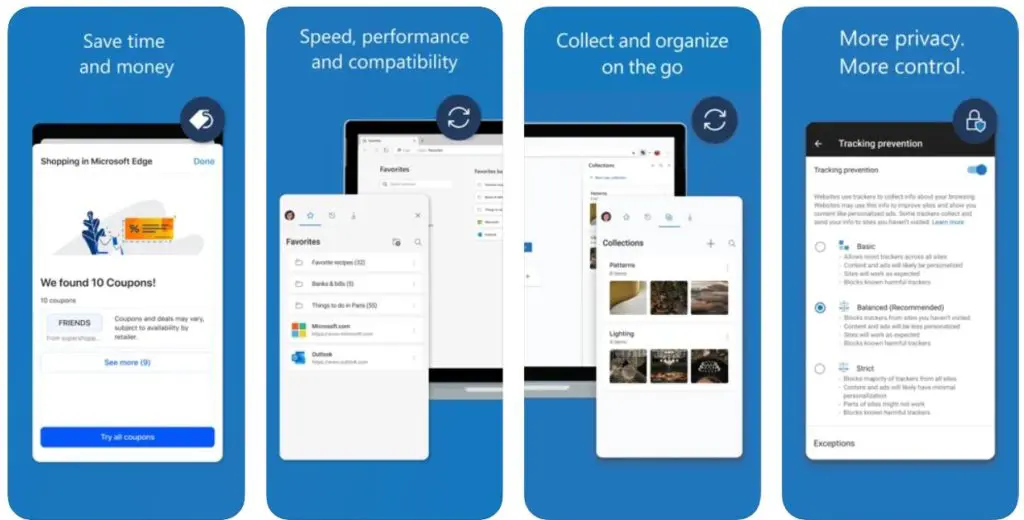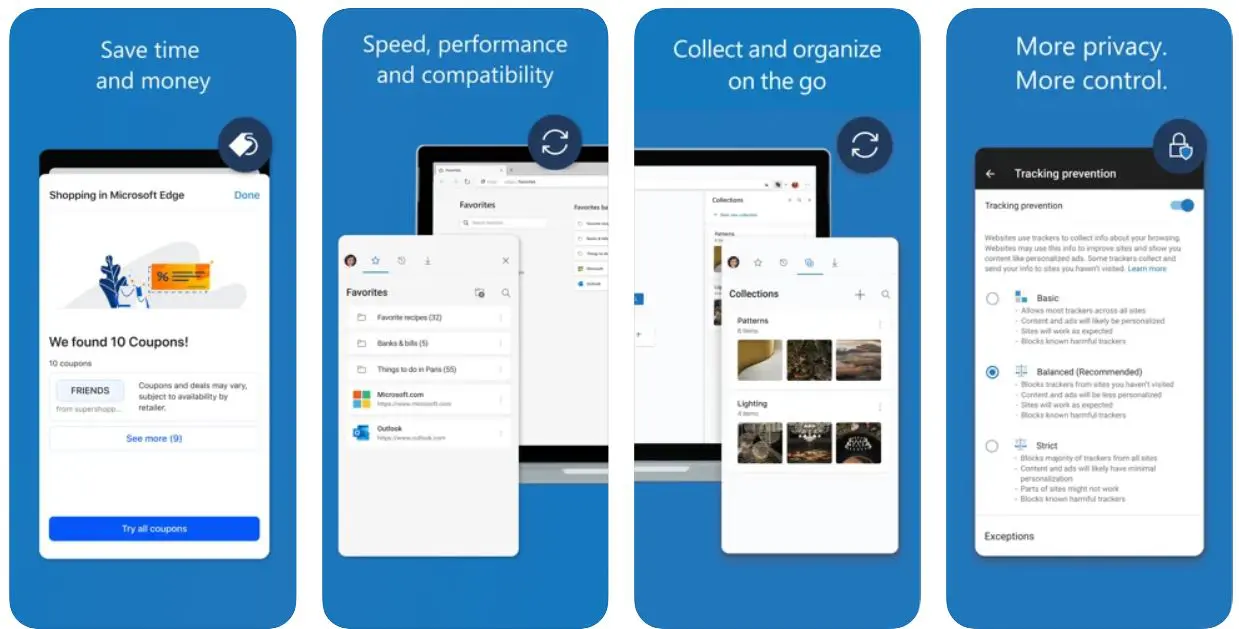 Standout Features:
Tracking prevention blocks trackers
Productive browsing experience
Redesigned navigation
Download This Best iPhone Web Browser
---
Opera Browser – Best Web Browser For iPhone
Considering gradually increasing sizes of mobile screens, one-hand reachability often turns out to be a tedious job for any mobile browser. However, you can readily switch to Opera Browser and carry out most of the common tasks like refreshing, closing a tab, and even doing a search without having to use both of your hands that makes it the best iPhone web browser on our list.
Its user interface is what truly sets this mobile browser apart from the rest as it provides users with a single tap ad-blocking feature.
Moreover, Opera has integrated a dedicated tool so as to ensure safety from several unethical crypto miners. You can not only type your queries in the search bar but also do a search using the built-in speech to text feature in the search option.
Related: Best Antivirus Apps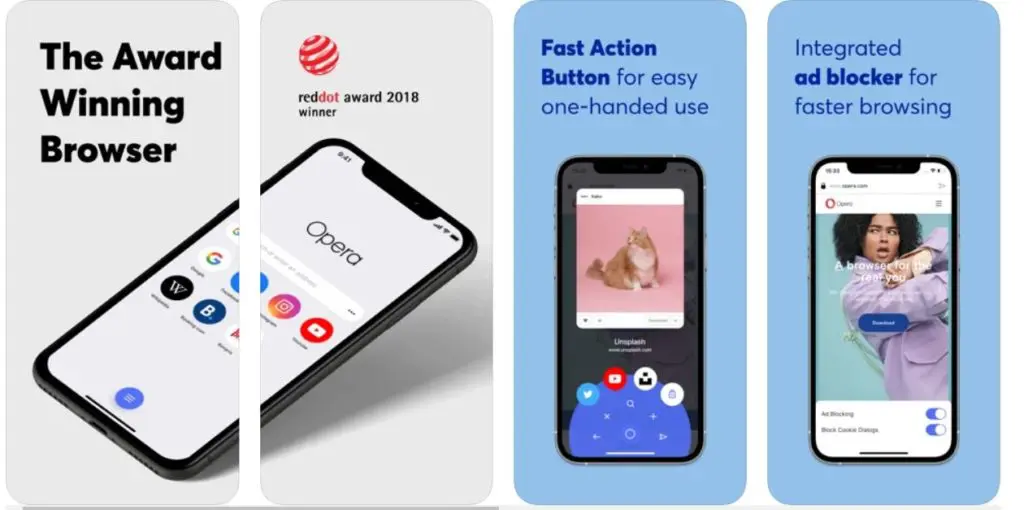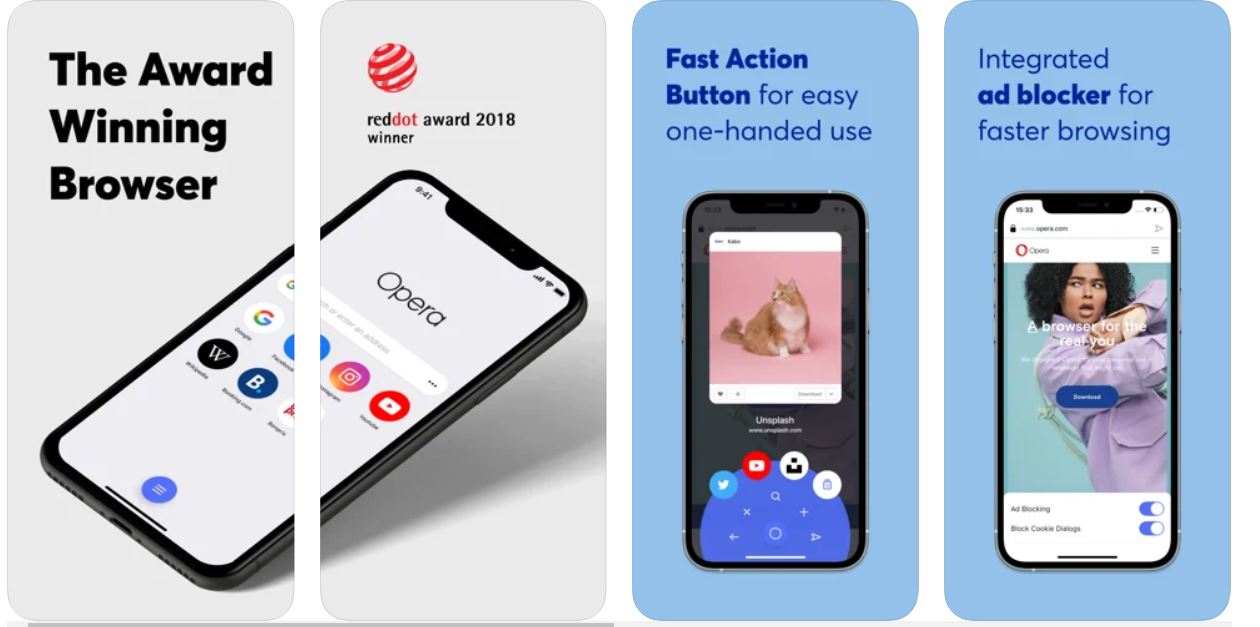 Standout Features:
Integrated tool
User-friendly gesture
Single tap ad-blocking
Download This Best iPhone Web Browser
---
From safe browsing to the data saver option, there is hardly any front in which Google Chrome seems to lack. You can easily save your web pages for offline viewing if you are running short on time or can even sync them across various devices with the help of your Google account.
However, the auto form filling capability of Chrome is what turns out to be the most practical thing you can expect from a mobile browser. With that being said, Google Chrome can be your first choice if you are looking for one of the best iPhone browsers.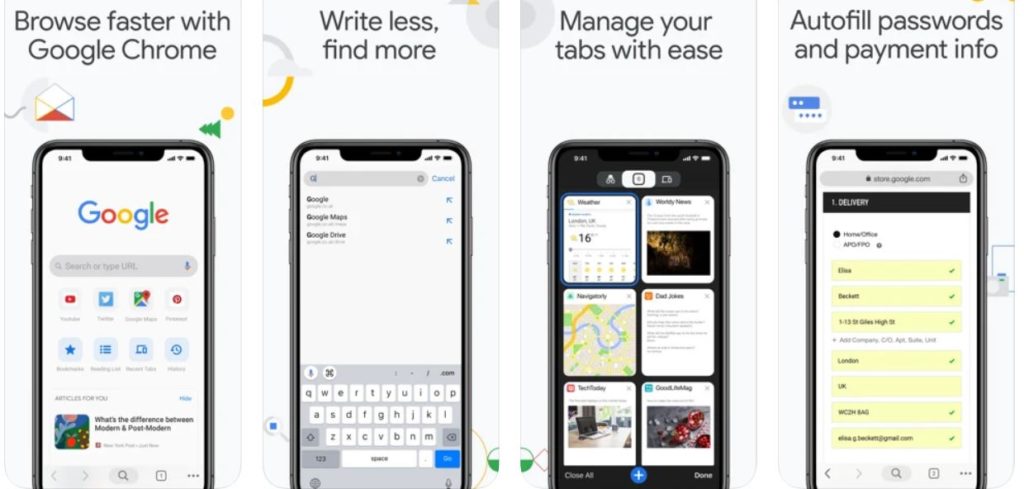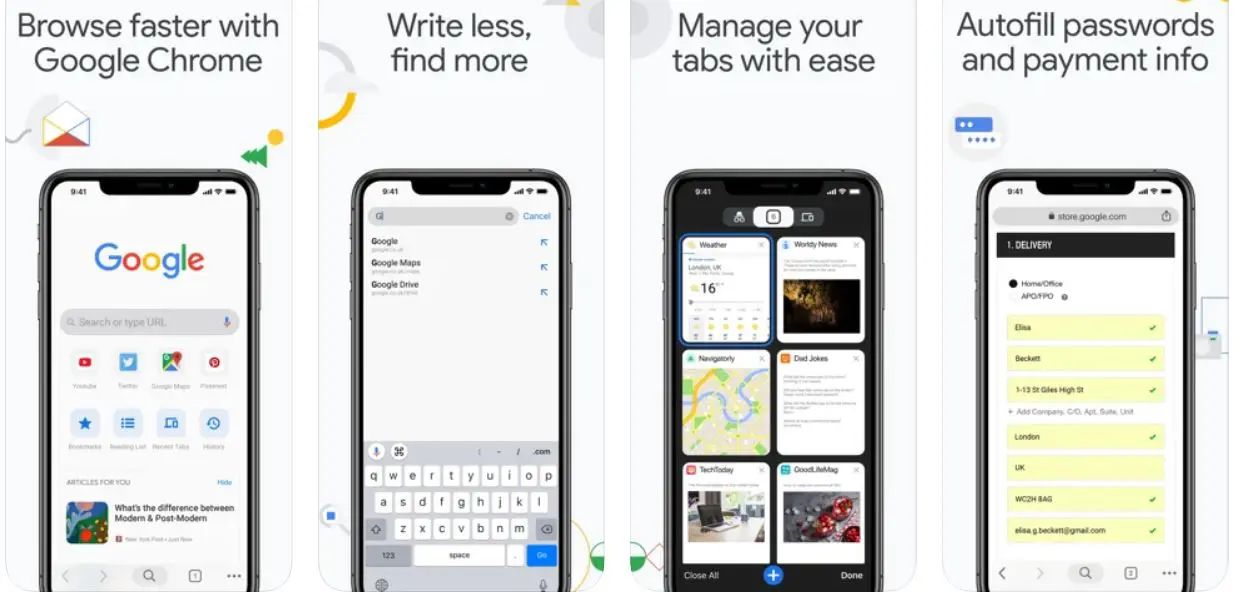 Standout Features:
Offline viewing
Auto form-filling
Interactive UI
Download This Best iPhone Web Browser
---
Safari – Best iPhone Web Browser For Downloading Videos
Some default browsers are also a suitable choice to try your hands on. Safari Browser is one such browser that offers a smooth user experience along with privacy. The browser will automatically save your passwords and protect them via biometric identification.
The app comes with a blazing-fast JavaScript engine making it one of the fastest and best iPhone web browser on the list. The app is rich in customization, where you can also use the third-party extension to explore the web.
The browser is efficient that optimizes your battery life that enhances the browsing experience. Safari comes with industry-leading privacy protection technology that protects your sensitive information from getting breached.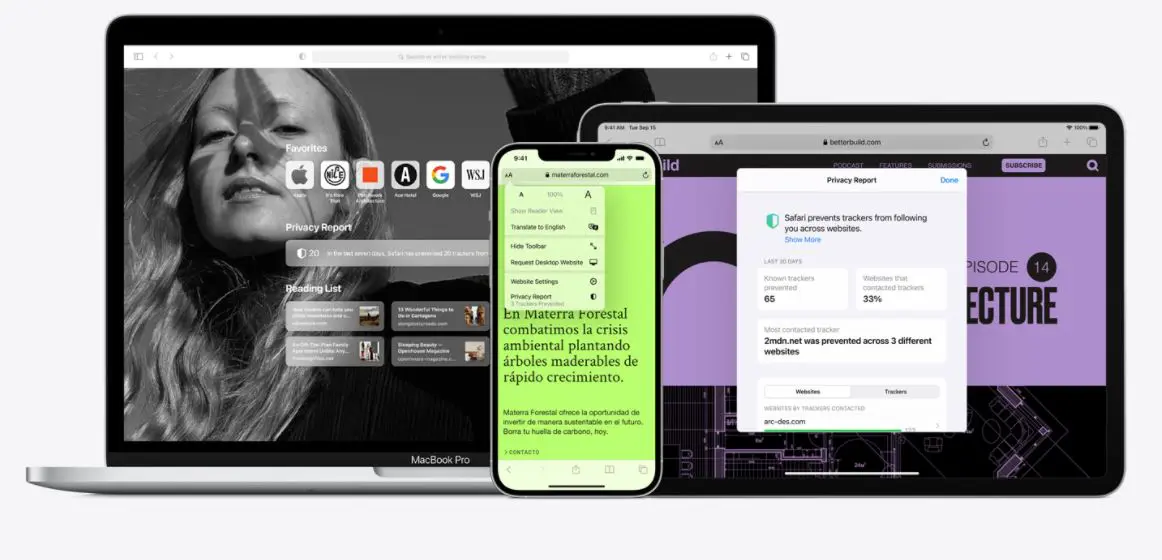 Standout Features:
Blazing fast javascript engine
Leading privacy protection technology
Third-party extensions
Download This Best iPhone Web Browser
---
Puma Browser – Best Latest iPhone Web Browser
We all want privacy while browsing the search engine and look for content. But that seems to be a dream in these data breach times. Puma Browser is one such browser that sets privacy as its top priority. With a default search engine, DuckDuckGo you can look for your desired content without being get noticed.
DuckDuck Go has also been featured on our list of best search engines for Android, so you can go there and check out some useful privacy features of this browser. Puma Browser can be a good option for online publishers and creators.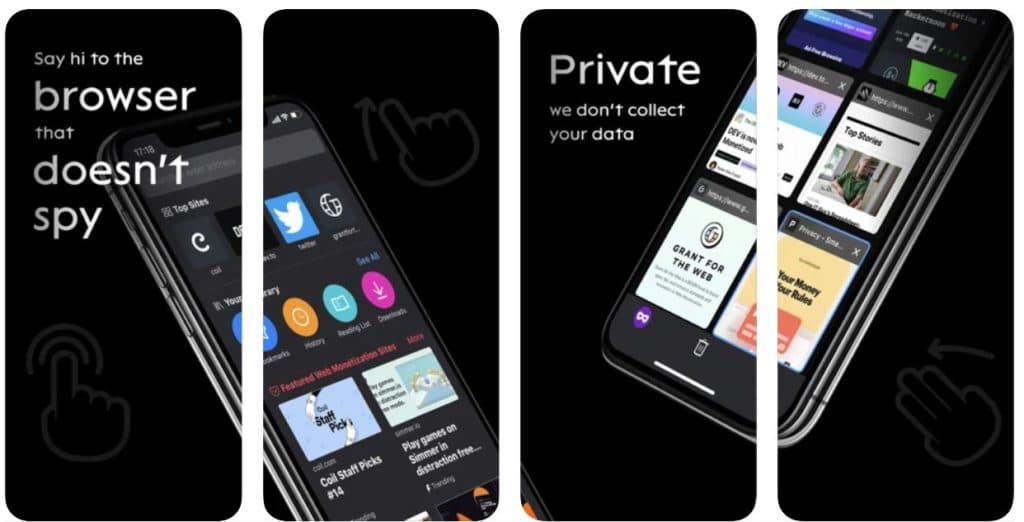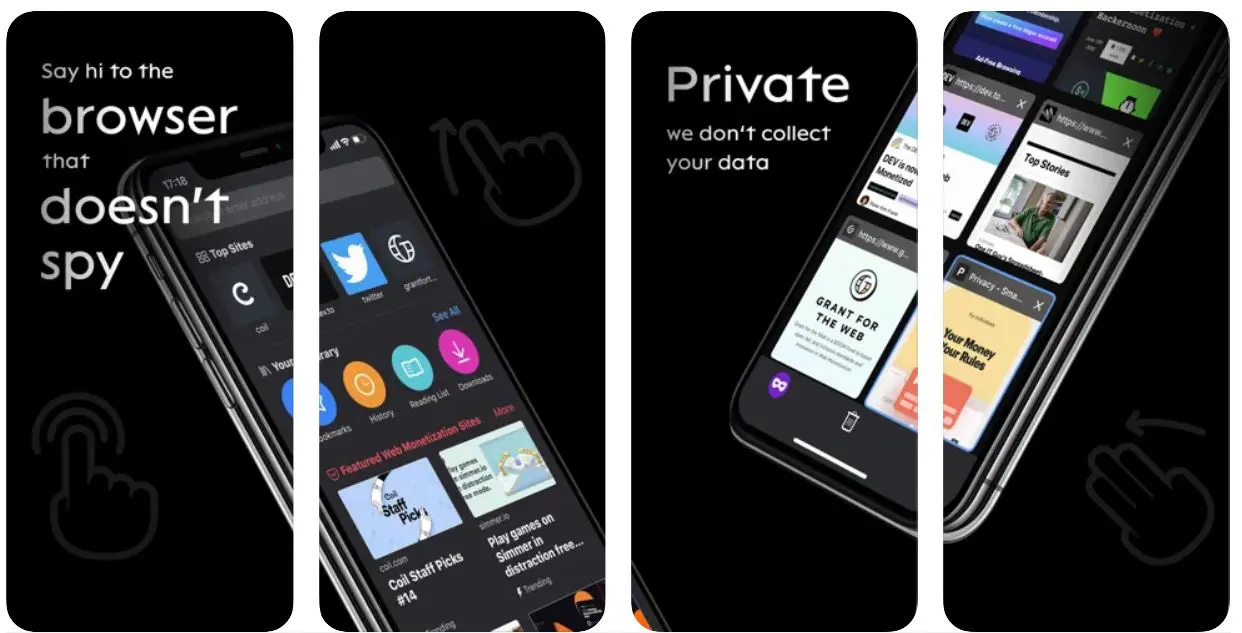 Standout Features:
Useful privacy features
Ideal for content creators
Download This Best iPhone Web Browser
---
Private Browser – Best Secure iPhone Web Browser
A fast web browser that takes care of your privacy and offers you a VPN proxy, Private browser is the next browser on our list. The browser offers a secure connection that will protect personal information from the prying eyes. One standout feature of the browser which makes it one of the best iPhone web browser is the Multi Servers features.
The app provides multiple servers across the world where you get access to unlimited content. You get unlimited VPN in this browser that will help you cope up with cyber attacks. This multi-tasking browser can be a good alternate for you if you are looking for one.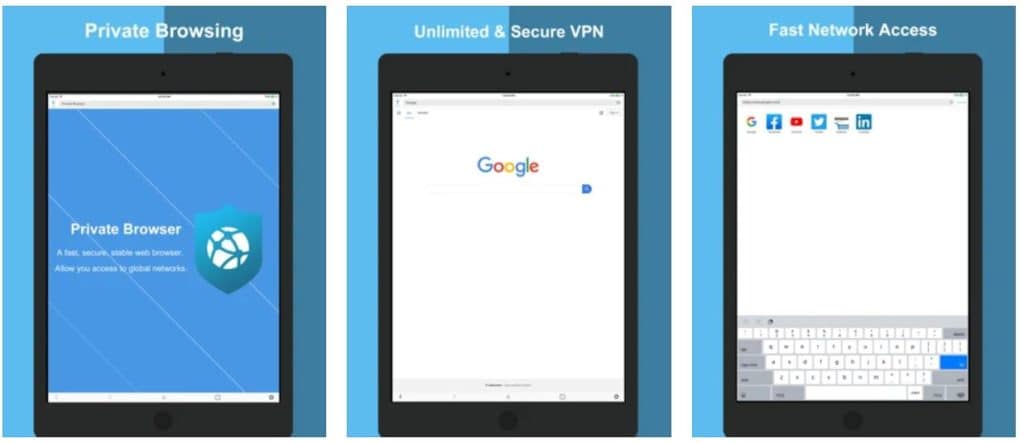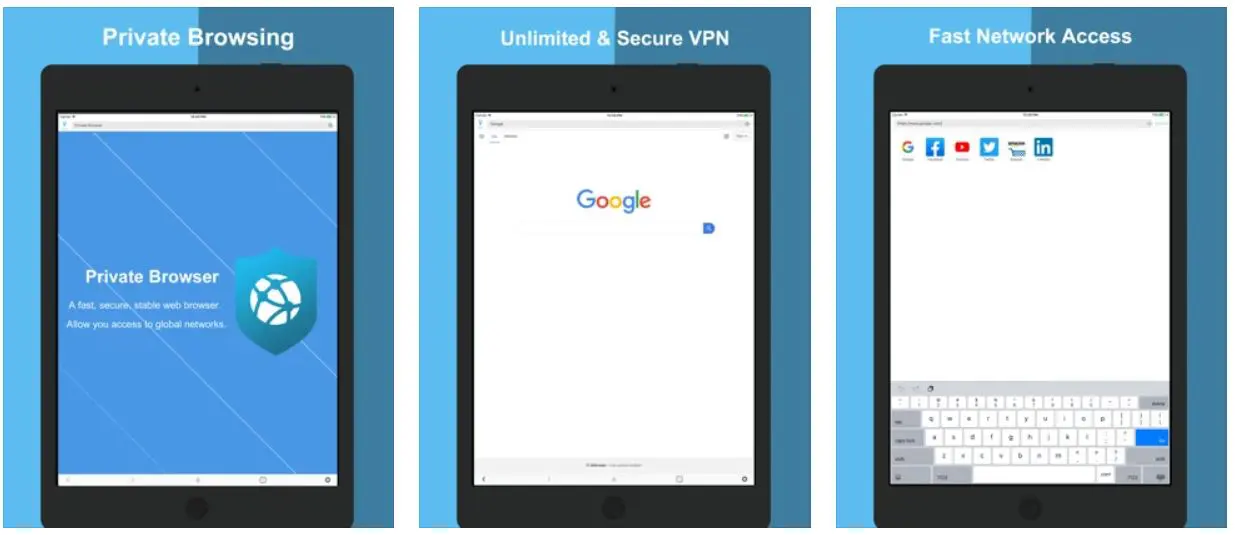 Standout Features:
Refreshing interface
Multiple servers
Unlimited VPN
Download This Best iPhone Web Browser
---
Dolphin browser is the next best iPhone web browser which has a catchy look with add-on extension support. Dolphin browser also includes an ad-block alongside some of the cool gestures which you can use to control the features of the browser with a single click.
The app is available on the Apple store without any in-app purchase. Though the app does not have any major updates in the past few years, due to its simple interface and features it can be an ideal choice.
Related: Best Writing Apps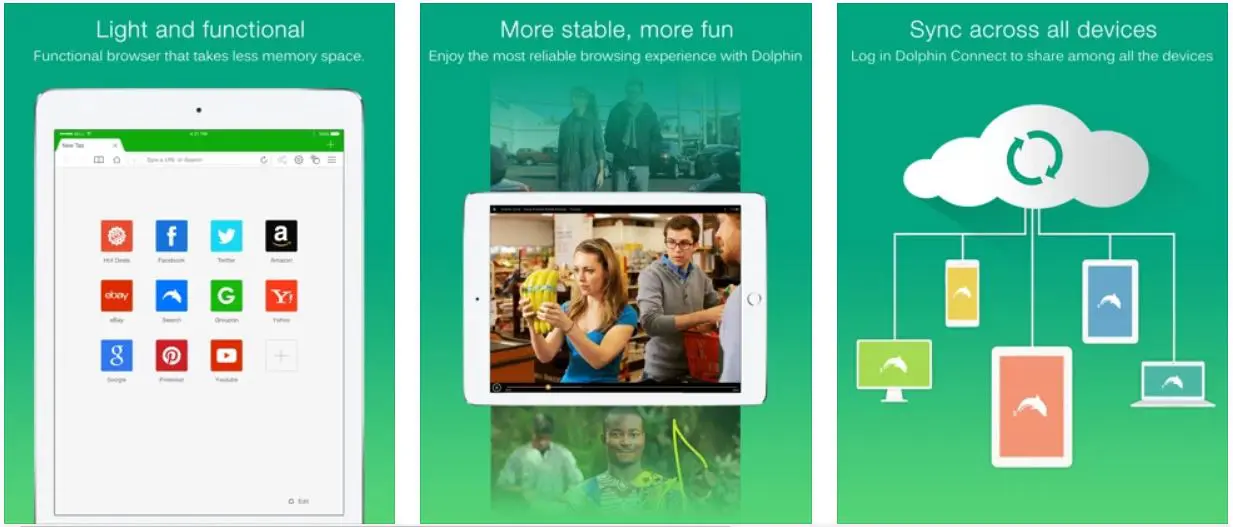 Standout Features:
Add-on extension support
Handy gestures
Download This Best iPhone Web Browser
---
Ghostery browser offers an ad-free browsing experience that is a perk you will not get in all browsers. The app has a cookie-pop-up blocker, Privacy statistics, Phishing prevention, and much more that make it one of the best iPhone web browser in the circuit.
You can keep a check on the trackers and ads blocked by the browser. The app has automatic forget mode that erases the adult content history of your browser. You can close all open tabs at once and delete all the private data with just one click.
The app has an anti-phishing feature that makes it a safe avenue for users. The URL bar only suggests top and trusted-level domains that keep the malicious websites away. The latest version of the app also supports dark theme that gives it an appealing look.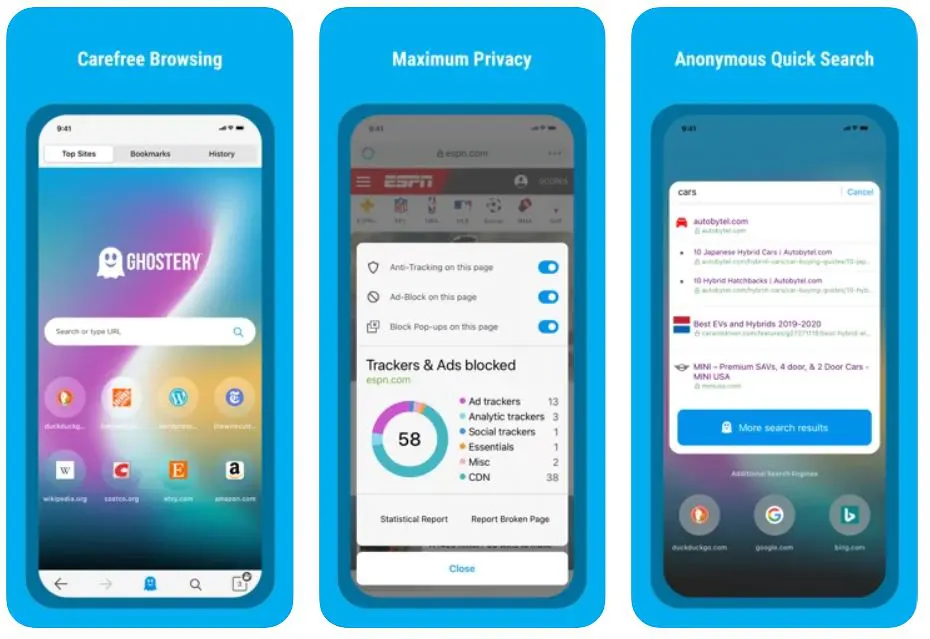 Standout Features:
Phishing prevention
Free and open source
Automatic forget mode
Download This Best iPhone Web Browser
---
Maxthon Browser offers additional features from its counterpart that make it a top priority for the users. The browser has a fresh new design style which is a refreshing update. The app has also been awarded the best browser in the past which shows its reliability.
The app offers you multiple customization options where you get numerous extensions and password management features. You can browse safely in incognito mode which will not leave any trace of your browsing history. The Adblock filter the pop-up ads to give you a smooth browsing experience.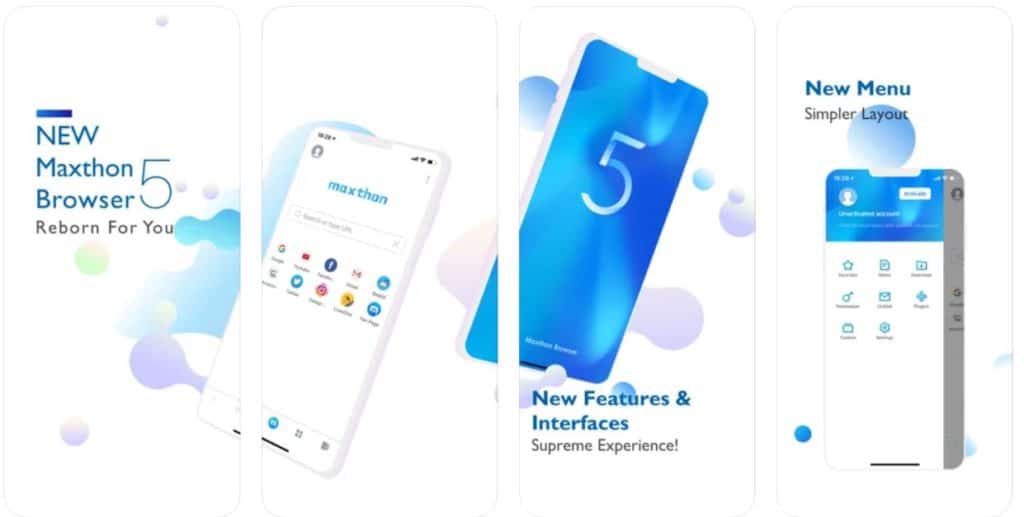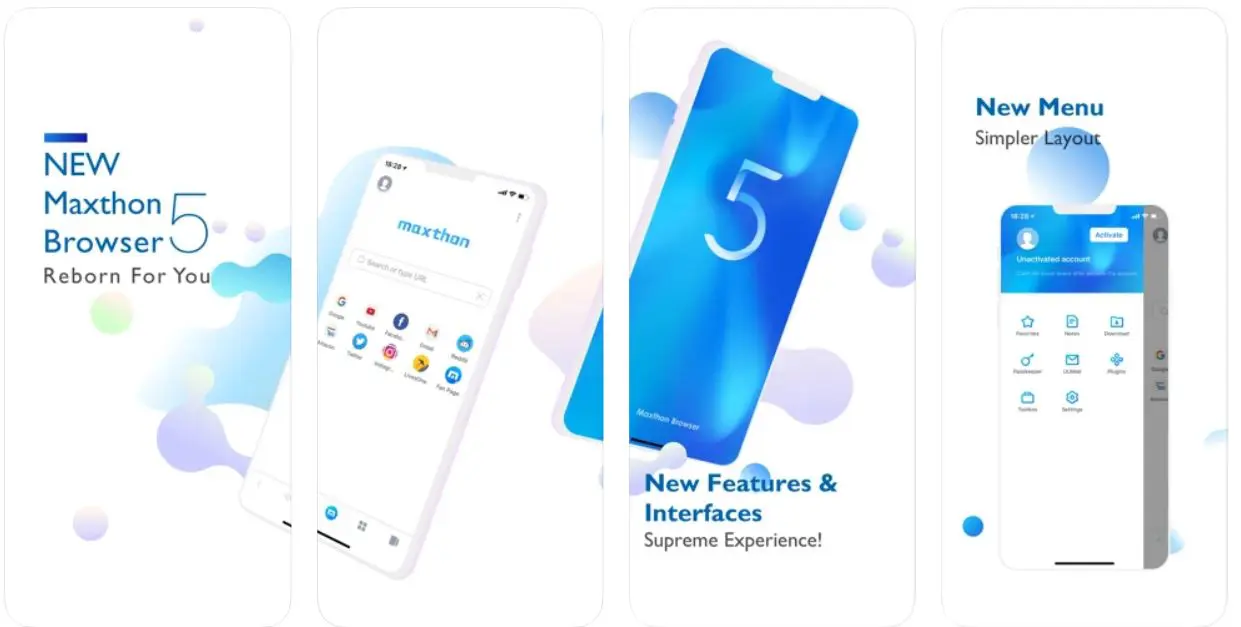 Standout Features:
Appealing design
Numerous extensions
Dark theme
Download This Best iPhone Web Browser
---
Final Words
These were some of the best iPhone web browsers that you can install on your smart devices. Reach out to us and comment below to tell us about the favorite browser of the list you will be using on your smartphones. Help us grow our digital family by spreading the content.
Thank you for reading! Try these out too: