Ever since OnePlus 7 Pro came out, I was quite overwhelmed by OnePlus innovation. Especially, the 90 Hz refresh rate and the oxygen OS on OnePlus 7 Pro has transformed the user experience into the next level.
Now speaking about Oxygen OS, it is a OnePlus made android skin that runs only on OnePlus smartphones, which means it cannot be installed on any other android device.
But hey, with the introduction of Project treble, now you can run oxygen OS on any compatible hardware & that completely depends on the developer.
That being said, a well-known developer from XDA has ported an Oxygen OS port for Redmi K20 Pro from OnePlus 7 Pro. Thanks to SOC on REDMI k20 pro which indeed made it possible to run oxygen OS as smooth as it can. As of now, the oxygen OS is in the alpha stage, which means it won't work as intended and You may expect some bugs, which would encounter while using this phone as a daily driver.
Bugs:
Front Camera Issue. Every time you reboot the phone the front camera may pop out. You need to turn it off, every time with Motor Control App
Bluetooth Won't Work with Audio Modules
Heating issues
Battery may drain up faster only with 81 HZ Mod.
Finger Print Malfunctioned
Vibration Motor will kill your hands. Jesus Christ. It's So Aggressive
Pre-Requisites:
Unlocked Boot loader
TWRP custom recovery has installed
Backup Your ROM. Everything will be erased.
Make sure you are running MIUI 10.3.5 (INDIAN ONLY)
Installation Guide:
Download the Rom from here:
Extract the ROM using WinZip Extractor. You may notice two files will be present inside extracted folder. One is called vendor_ patch & another one is oneplus_beta2.img file. Go ahead & copy those two files in to your internal storage.
Now, remove all lock screen passwords, fingerprints, sign out from google, MI account.
Make sure you are having 70 % or higher battery percentage.
Then reboot your phone in to TWRP Recovery (Turn Off Phone then Hold Power + Volume UP for a while until you see TWRP logo)
Then choose Backup – System, Boot, DTBO, Vendor & move this backed up data to PC or Laptop
Now Choose WIPE – System, Data, Dalvik/ART, Cache.
Then Choose Install ZIP – Change the install MODE to IMG Mode & select ".img" file & flash it as a system Image.
Then Again Choose Install ZIP – change the install MODE to ZIP & select "Patch.zip" file & flash it.
Once it's Done, choose Wipe & swipe to factory Reset. (Note: If you stuck at OnePlus Logo. You need to Wipe the internal storage to remove encryption)
Now Reboot Your Phone & Enjoy
Warning: While booting in to the Oxygen OS, your phone may reboot couple of times & the front camera may come out & it won't go back. Once the reboot has been finished, now install motor.apk file to make the front camera pop in back to normal.
Note: To make this oxygen OS run at maximum refresh rate on the Redmi k20 pro you can also try the 81Hz Mod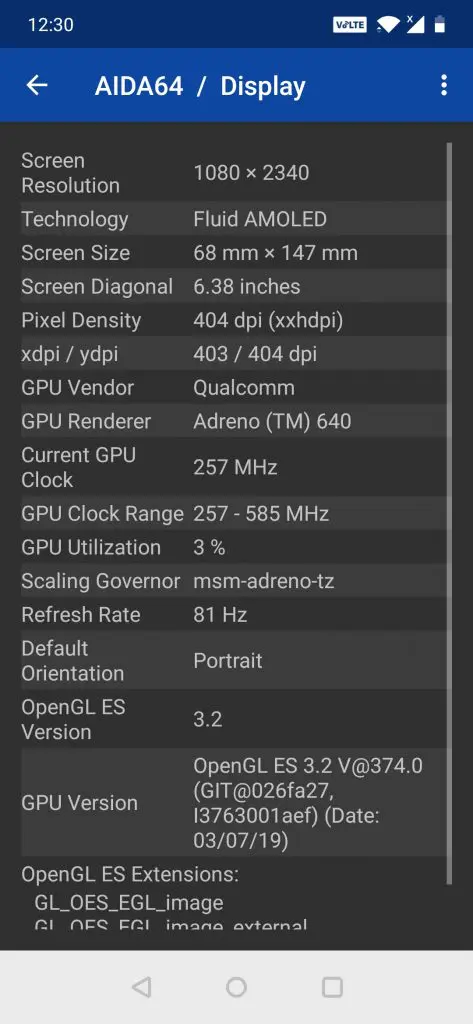 Install 81Hz Refresh Rate:
Download the 81Hz android pie DTBO.IMG file from here.
Place it on your Internal Storage & reboot back to TWRP recovery
Now choose – Backup – DTBO partition only.
Then choose Install ZIP – Change the install Mode to IMG mode & select the dtbo_81hz.img & flash it in to DTBO
Then Reboot & Enjoy. Voila Now your Redmi k20 pro is running OXYGEN OS @81 HZ.
You may also like to read:
Video Guide: