Samsung Galaxy S11 is the next big thing which the Samsung might be coming up within the upcoming months which makes this flagship device a hot topic in the smartphone market. As Samsung has stated it as a flagship device, there are rumours being aired about this device in the market which is mainly concentrated around its design and camera which is followed by the leaks of some reputed leakster and websites.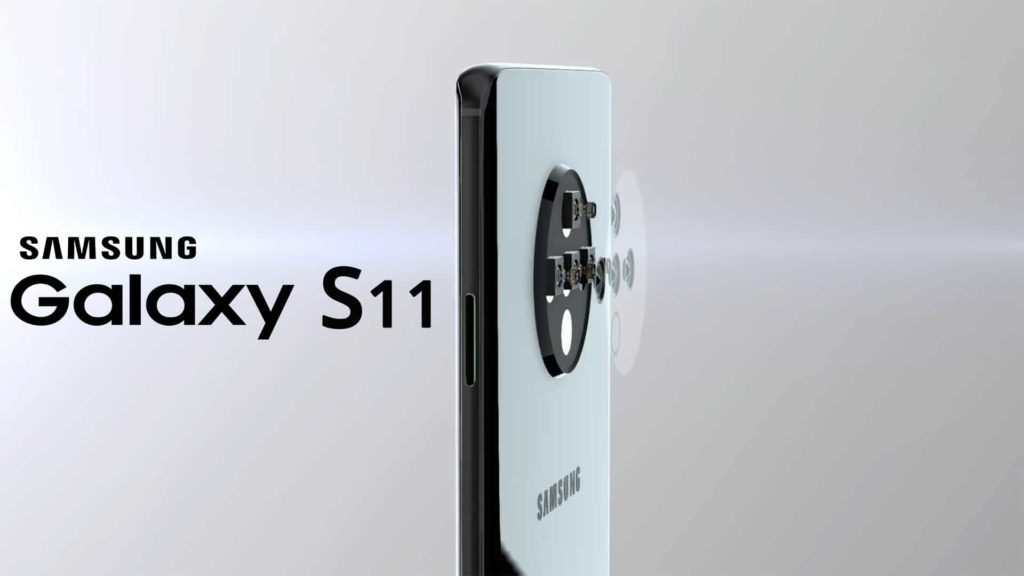 The expected time duration in which Samsung Galaxy S11 and S11+ are most likely to be introduced in the market is around the month of February or march next year. We will be discussing about the device details on the bases of speculation and leaks which is available on the popular and reliable leakster websites.
So, tighten your seat belts and get ready to know all the essential things you should be knowing about this flagship.
Looks and Design:
Talking about the design of Samsung galaxy S11 there is not much clarification about the design of this device, but there is a very less probability that it might sport dual screen though it has been already been patented by Samsung which gives its first mover advantage.
The secondary screen of the device may be spotted on the back side of the device which can possibly eliminate the need of a selfie camera as the secondary screen can be used to click and frame the photos using the main camera.
Specifications:
Yes, we all know that you are curious to know about the specs of your favourite device, so now let us get into the specs of the Samsung Galaxy S11. As you might be aware that Samsung galaxy S variants is one of the first to introduce the latest snapdragon mobile processor.
So, you can expect a snapdragon 865 mobile processor form Galaxy S11. To be sure about the snapdragon 865 processor we have to wait for the official announcement of Qualcomm about the launch of its new processor. Till then, you can only keep your fingers crossed to expect the best from Galaxy S11 flagship.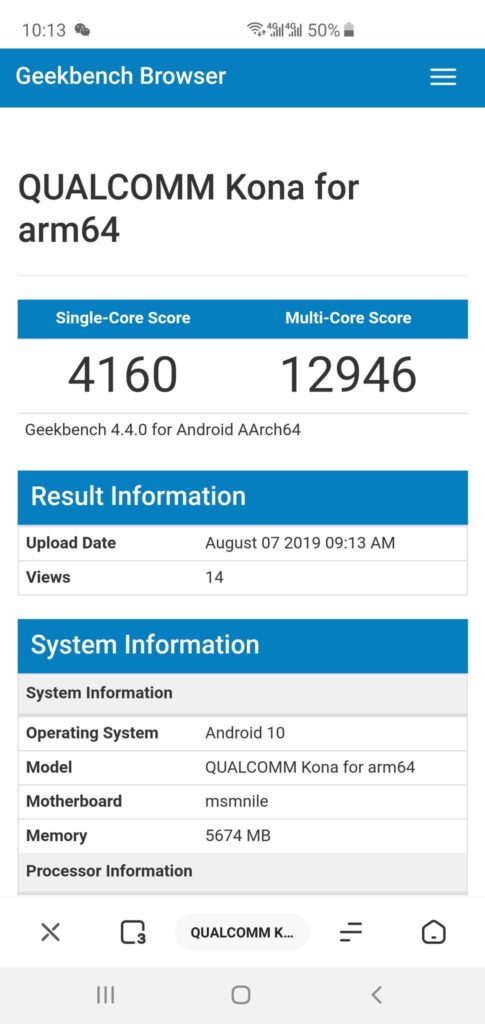 Popular website Geekbench has leaked an information that show a multicore result of 12496 for something code named Qualcomm Kona. Now we can compare it with Apples A12 bionic chip which is quite popular in pace setter as far as processors is concerned which shows a score of 11515 when it was tested with iPhone XS Max.
Camera:
Though the camera of last Samsung device doesn't have some new inclusion which became a subject of disappointment for the users as it had the same triple lens camera setup of galaxy S10 but we can expect some better features in the upcoming flagship device.
The following claim can be backed by the evidence that Samsung had revealed its 108 MP camera which it had designed in collaboration with the popular Chinese brand Xiaomi. The leaks have suggested that Samsung might be coming with a big surprise for its users which can be the introduction of Isocell bright HMX sensor.
We can't be certain about this change but given the above leaks and rumours we can hope for the best from Samsung Galaxy S11. One of the leaks also give a hint about 108 MP sensor with 5X optical zoom.
Official Release:
As discussed earlier the introduction of this flagship device can be expected in the first quarter of 2020 which can be February or most possibly march. Sources from Sammobile also claims the above-mentioned date.
We can also infer this analogy due to the track record of launch of its previous devices, Samsung galaxy S9 and S10 which were also officially announced in the same month of February in 2018 and 2019 respectively. But we can't be cent percent sure about the date as it is a mere speculation from market experience.
Price:
Now comes the most essential thing for all the users of Samsung that is the price range which the Samsung will be offering. So, we can deduce the price of this flagship device by analysing the price of its previous devices and the pattern of price range which Samsung has used over and over again for its devices.
We can expect that S11 will be coming in variants so there will be a lot of pricing mechanism which can be applied by Samsung to set its price range. Samsung galaxy S10 e cost, which was set up at 669 euros was much inexpensive as compared to S10 plus in which you get a 1TB device at a price range of 1399 euros.
Its other device S10 had a quite balancing price range which was perfectly set at 799 euros with 128 GB. Due to global recession in the market we might not be seeing an upward trend in setting the price of this flagship device rather Samsung might adopt a moderate pricing strategy which will benefit its users and at the same time do not hurt the profits of the company. We can expect a price range of 800 euros for low storage devices and 1000 euros for high storage devices.
What's in the name
What's in a name, Shakespeare was one of the first to coin this sentence and Samsung seems to be a follower of this great writer although Samsung is pretty rigid in naming of its devices but some of the leaks suggests that Samsung after the launch of S11 might be going to change or modify its standardized branding and will be doing something new.
Again, this is just a speculation but Samsung might take this step to gain the first mover advantage in the market. Let us see which of the above stated information and rumours about the device prove to be correct for the device after its launch.
You May Like to Read: