Google's Camera app of its Pixel line up is considered as one of the best Camera app on any Smartphone till date, due to its computational photography. Its AI based photo processing algorithm can produce some mind-boggling images and that's the reason why many tech reviewers as well as users prefer Google Camera.
One of the best things about this Google camera app is that it is not limited to the pixel device and can be installed on several supported devices in the form of Gcam.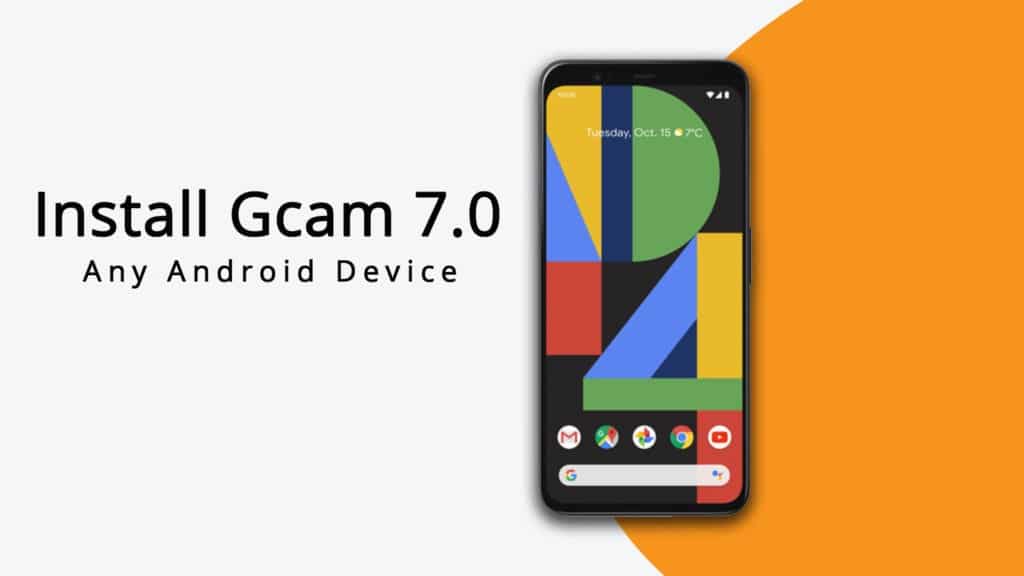 Now with the release of Google Pixel 4 series, company has updated the Google Camera app and has added some amazing features like Astronomical mode, transparent UI, enhanced Night Sight, Motion Blur, AR Photobooth, Audio Zoom, and a few other features.
Among all these features the main highlight is the Pixel 4's new astronomical photography feature which allows you to take some professional DSLR like photos of stars and sky objects. Isn't cool? and the coolest part is you can enable this feature on any supported android device about which I will explain later.
Now, thanks to the developers for porting this to non-Pixel devices and you can get these amazing features on any supported devices by just installing the Google Camera 7.0 Mod. But do keep in mind that as of now the list of supported devices is quite less, but we will keep updating the list as more device support will be added.
Supported Devices for Gcam Mod 7.0
Note: To install the Gcam 7.0 MOD you just need to download the APK file of your particular device from the above list and install it.
Prerequisites:
Your Smartphone must support Camera2API.
You should be running Android 9.0 or Above.
Enable Astrophotography Mode:
Download and Install the Gcam 7.0 Mod according to your smartphone.
Now, open Google Camera App and click on the settings menu.
In the setting menu click on the developer settings.
In the developer menu, enable these three options to enable the Astronomical Mode.
camera.cuttle.darken
camera.cuttle.extended
camera.cuttle.extended_iterable_burst 
Now go back and select Night Sight Mode.
Now, swipe down for settings and set Focus to Infinity and timer to 3 seconds for Astronomical feature.
Use of a tripod is recommended for the better results and to avoid ghosting effect.
Once Astronomical Mode is active, it may take more than a minute to capture the farther objects clearly.
So, that's how you can enable the astronomical feature on any supported Android device. I hope you guys find this step by step guide helpful. So, let us know if you have any questions regarding Gcam MOD 7.0 in the comments down below.
You may also like to read:
Video Guide: