Privacy is a fundamental human right and we all are entitled to exercise it. Protecting your intellectual property such as contacts, files, images, videos, etc in your smartphone by using a password is an excellent way to look after our precious digital valuable commodities. However, sometimes we set a password and then forget it later which locks us outside of our iPhone.
It is a common yet annoying and frustrating problem where we fail to remember our Apple iPhone password and unfortunately, it happens to most of us. There could also be some other reasons for it too such as your device got locked due to too many wrong password tries or you bought a used device from a relative which is locked upon its arrival.
In situations like these, attempting to remove your Apple ID might be fruitless as it will require you to contact Apple support but providing proof and satisfying the company's criteria in such a situation might be very difficult.
This is where applications like the iSunshare iPhone Passcode Genius tool come into play. The tool will let you unlock your iPhone without even knowing the password and the best part is that the entire process is pretty straightforward which you can easily follow.
The tool is a highly effective and efficient tool to find the right password. It is an excellent way to bypass Apple's security measures which is a must-have for iPhone users.
iSunshare iPhone Passcode Genius Features:
Regardless of removing the screen lock, the tool will assist you in removing all passwords, Passcodes, Touch IDs, and Face IDs. The main catch is the simplicity of the tool which lets you use it efficiently without any complications. The user interface of the app is also exceptionally straightforward as you get guided instructions with detailed illustrations and graphics to guide you on each step. This allows the tool to be utilized completely by the user with peace.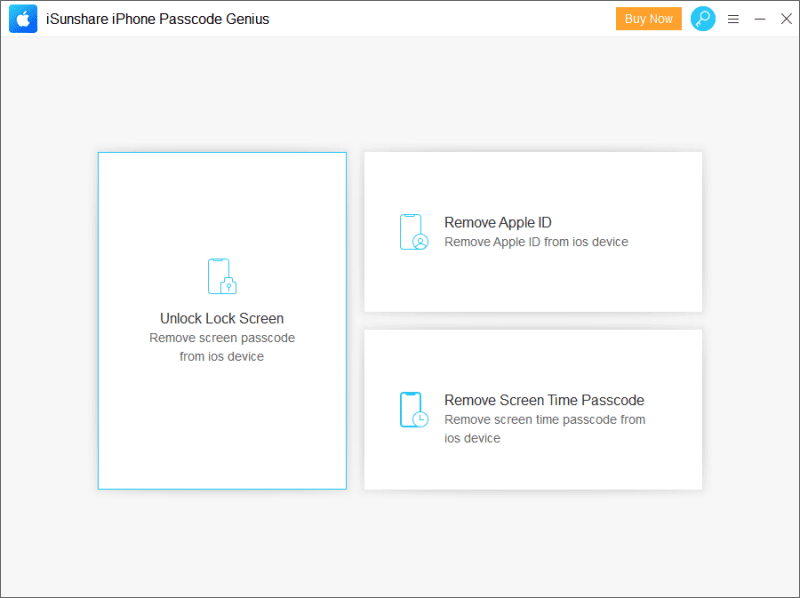 Apart from unlocking the iPhone screen lock, it also removes the Apple ID from a device without inserting a password and you can also remove the screen time restrictions from an iPhone safely. Additionally, it is also compatible with nearly all the iOS versions which also include the latest variant in iOS 16.
Now let's see how you can easily unlock your iPhone via the iSunshare iPhone Password Unlocker tool in only a few minutes.
Unlock Lock Screen
The standout feature of the application and the one which has the biggest button on the menu is the one that is used for unlocking the screen and removing the passcode.
The feature will let you regain access to your device if you forget the password or your screen turns unresponsive and you are unable to enter the code.
Steps to remove screen lock:
To initiate the iPhone passcode Unlocker process, you can begin by connecting your iPhone through a USB cable to your PC.
After performing a scan, the application will be able to recognize your smartphone and continue with the process. If it fails, you will have to allow DFU/Recovery mode and try again.
The next step is to download iPhone firmware. You can select any folder on your PC where you would like to save the download package and press the download button. It will take a short while particularly if you have a slow internet connection.
Once the firmware successfully downloads on your computer, its time to begin the unlocking process of your iPhone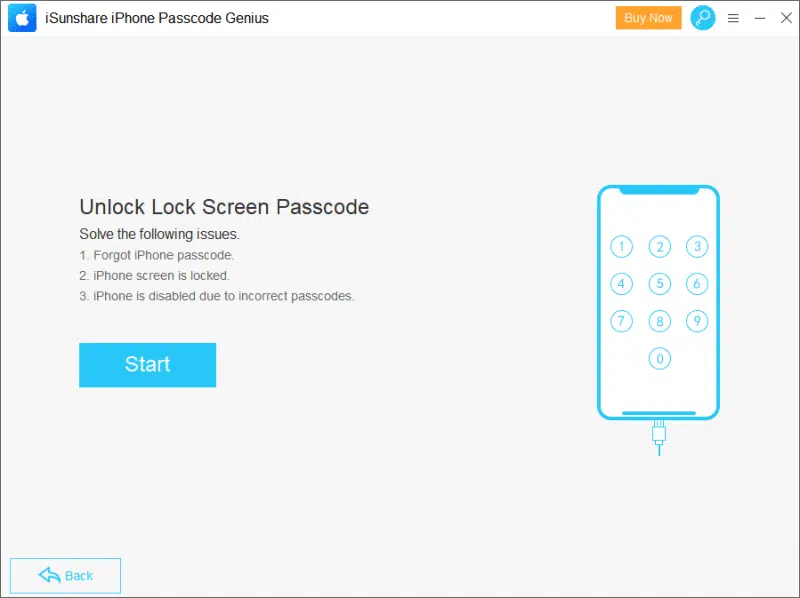 You should remember at this point that the process will erase all the data from your iPhone and update iOS to the latest version, so make sure you create a complete backup of your device.
This process might take a while, so you have to keep your iPhone connected to the cable until the "Unlock Screen Successfully!" message emerges on the screen.
Remove Apple ID
As we have previously stated, the tool will also remove the Apple ID. The process is also quite similar – You begin by connecting your iPhone through the USB and tap on the designated button.
Before initiating the operation, your iPhone will ask for the passcode and to confirm that you "trust" the PC to execute the task. After providing the required permissions, it will proceed to remove your Apple ID from the iPhone. Again, it is a rather straightforward process that is expressed in great detail.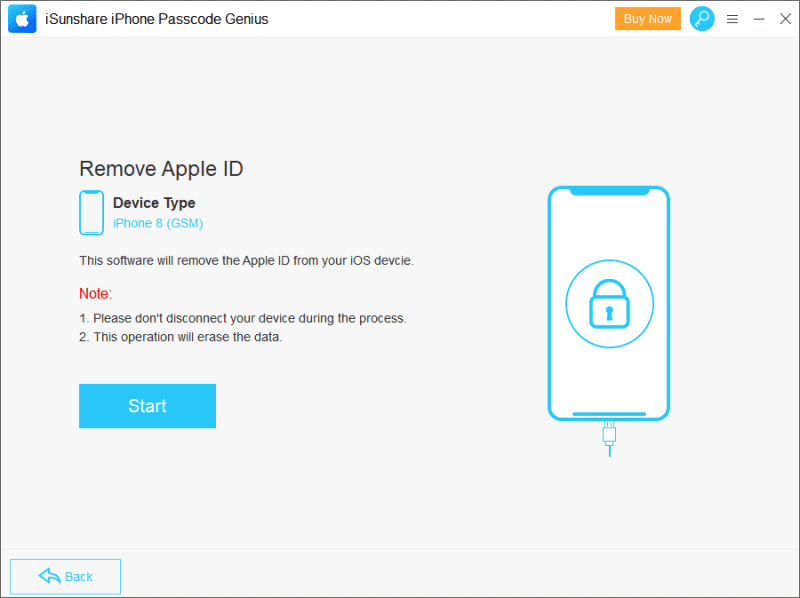 Remove Screen Time Passcode
Finally, you can also use iPhone passcode genius to eliminate a passcode for screen time, therefore removing any screen time limitations formerly fixed. It doesn't bypass any third-party parental controls on your iPhone.
Additionally, the operation also won't delete any data from your device, tho it only really works with devices running iOS 12 or newer OS. Additionally, tho it might be barebones inside the features department, the application does a brilliant job and also efficiently communicates each step of every process to the user.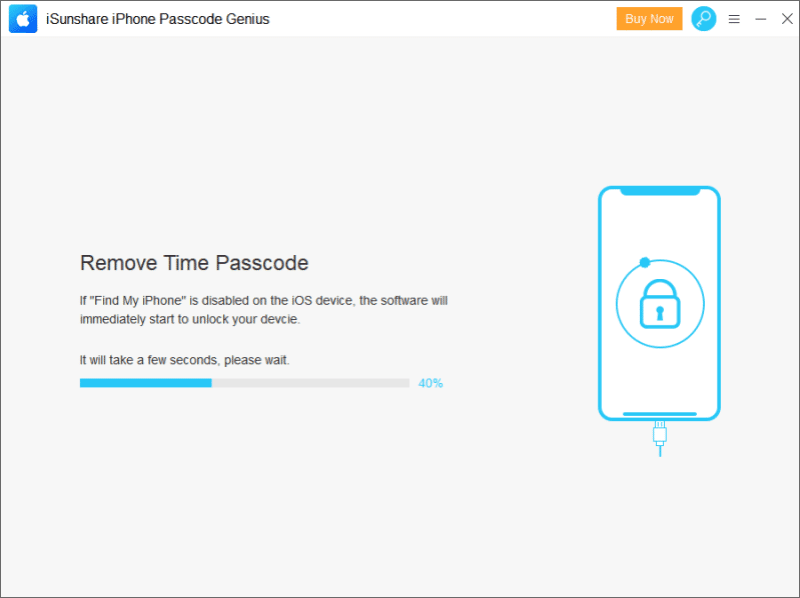 iSunshare iPhone Passcode Genius Pricing
Now let's talk about the pricing. You begin by getting a free trial which is more of an appetizer and you won't be able to execute a process completely and successfully without upgrading your device. On a positive note, iSunshare doesn't have complicated pricing plans and it's just a one-time payment to get a lifetime license and get unlimited upgrades.
A license can cost you around $19.95. It is a highly affordable choice for the tool that you can spare and it saves you the headache of losing access to your device.
Additionally, iSunshare also provides a bundle deal which is available on its website. It will allow you to buy multiple apps and get a big discount. The app was available with iSync Genius for just $29.95 and all purchases come with a 30-day money-back guarantee
Thank you for reading! Try these out too: