Many Android apps, without your knowledge, consume data in the background even when you are not actively using it. It includes operations like constantly refreshing and updating notifications, status, stories, tweets, etc. The process is called background data usage. The bad news is that it may automatically download files, run ads, update apps, or even install malware.
Not to mention the higher data package bills. It also constantly drains your battery, eventually lowering the phone's performance. The good news, however, is that you can easily block internet access for Android apps.
So, it's time to take power back and control how much internet data your smartphone consumes. This article will guide you on how to turn off or reduce internet access for Android apps. We will help you save some bucks.
How to Block Internet Access For Android Apps
We will list three ways to block internet access for Android apps that will surely help you save some bucks and, most importantly, reduce your battery drainage.
Android's Integrated System
Most Android phones have an in-built feature for blocking internet access for individual apps. Here's a way to turn off the data access in Android 9.0 and above.
Note: The settings name can vary on different Android smartphones and these steps are performed on a 'OnePlus' device.
On your Android phone, go to "Settings."
Now tap on the "Wi-Fi & Network" (known as wireless connections or 'Wi-Fi and internet' on some phones)
Click on "Data Usage" (otherwise termed 'use of data or 'data usage control')
Now tap on "Cellular Data Usage", and you will have a list of the available apps.
Select the app and toggle off "Background Data."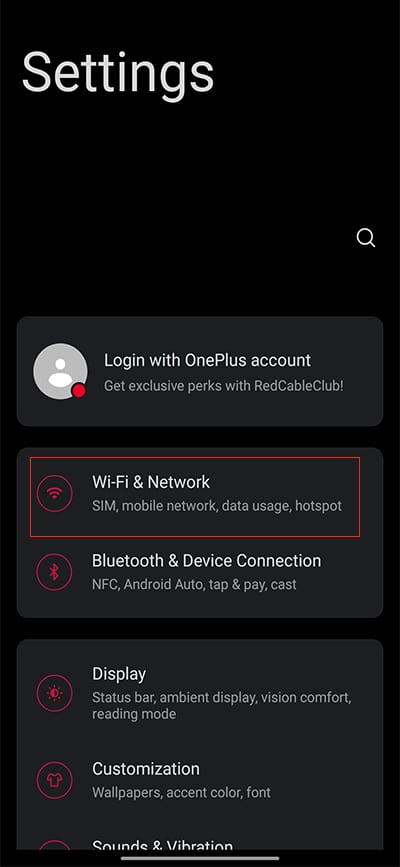 Another way is to manage the data usage in apps individually. For that,
Go to "Settings."
Click on the "Apps & Notifications" section
Locate the individual app and tap on it
Now Click on "Mobile Data & Wi-Fi."
Then, toggle off "Background Data."
Using the NetGuard app
NetGuard is a 3rd-party app that blocks internet access to Android apps without any root permission, ads, or privacy concerns. It supports all system apps. The walkthrough of using it is as follows.
The app needs to be turned on initially, just like a VPN. 
A list of the system's apps is visible. There will be symbols for 'Wi-Fi' (on the left) and 'Data' (on the right) next to the apps. 
The Wi-Fi and data symbols will also have a 'green' or 'red' representation. Green indicates on, and red indicates off. From there, you can easily "Turn Off" internet usage.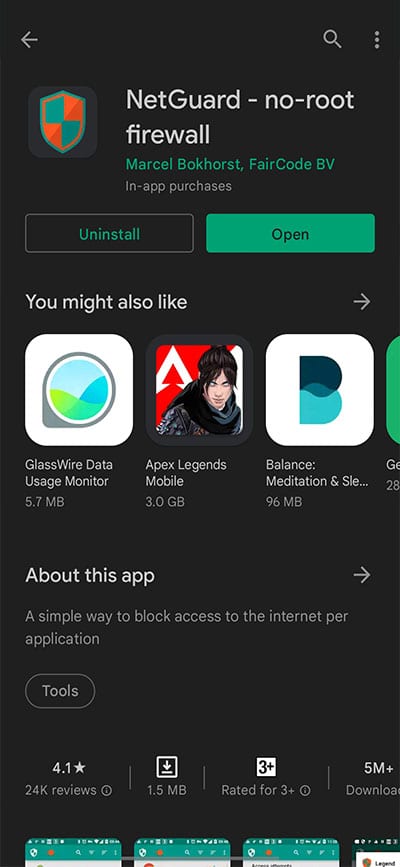 Minimize the Internet Usage
In Android 7.0 or higher, there is a data saver feature to reduce consumption. 
Go to "Settings."
Click on "Wi-Fi & Network."
Tap on the "Sim & Network."
Click on "Data Saver" and enable it.
You will have a list of apps from which you can save data and stop the downloads, auto-play, unnecessary images, etc.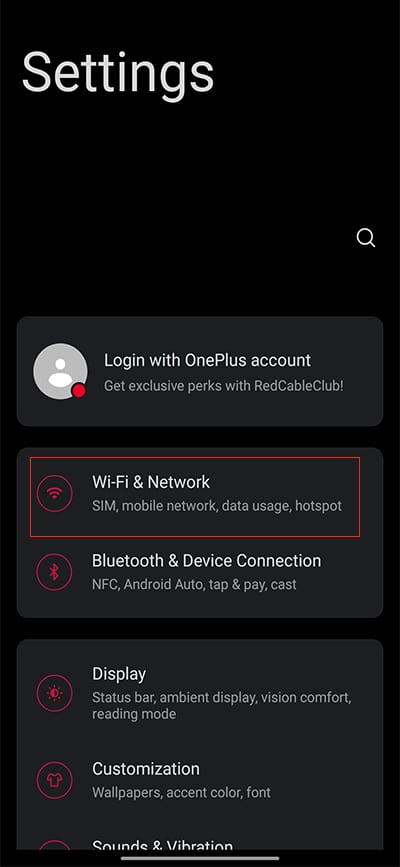 Which method do you think is best to block internet access for Android Apps?
We have provided 3 different ways to block internet access for Android Apps. Now you've learned how to prevent applications from accessing the internet on Android devices with data usage settings and also on devices that do not have these settings, such as those made by Samsung and other makers. We will recommend NetGuard due to its easy and secure interface.
General FAQs
What does restrict data mean?
Restricting background data means stopping an application from running in the background even when it's not in use. It doesn't shut down the application or restrict its functionality. You can restrict background data to specific apps or all apps installed on your phone.
What is the reason some applications claim to be restricted?
This is about the limitation of background data. It shows only applications that used or tried to utilize mobile data during the last cycle listed under "Set Mobile Data Limit" and must be set to coincide with the billing cycle.