Facebook is the most popular social media platform where you post your beloved moments. However, the recent Facebook privacy policy has caused serious concerns. Your personal photos and data are no longer safe there. However, thankfully, Facebook has introduced the "Data Transfer Tool" that allows you to transfer media, pictures, and videos to your Google account. 
Google Photo's storage is easy, quick, and free-to-use method of backing up your media. It is not just an app to manage photos; it can also be a safe home for your memories. That is why Google Photos are our favorite solution for saving and organizing pictures.
Do you have thousands of Facebook photos that you want to store forever? Or are you scared of losing photos in case your Facebook account shuts down? This article will guide you on how you can transfer Facebook photos to Google Photos in no time.
Why you Should Transfer Facebook Photos to Google Photos?
We all do not want to lose our important photos. For that, you can definitely download the data one by one, but what a huge discomfort would that be! and again, you will soon run out of space on your phone. It would also be very difficult to manage, organize or find photos.
Hence, we recommend that you back up your media on your Google Photos, as most people already have a Google account. Where you get around 15 GB of space for free, you can also save the images and videos in different quality.
Now even if you lose your phone, you will not lose your photos because your account can be accessed from any other device. You also do not have to worry about the world viewing your posts as on Facebook since the Google account will be your private space. Revisit your treasure of memories without any hustle, anytime isn't that amazing!
Features of Google Photos:
Easily search for any specific image, audio, or video.
You can even archive any picture like on Instagram.
Share the albums with your partner.
Edit the photos effortlessly.
Use Google Lens to read, copy-paste text from photos, or scan QR codes.
Create animations, collages, memories, albums, or movies.
How to Transfer Facebook Photos to Google Photos
Follow the steps below to transfer your Facebook photos and video:
Open Facebook on your PC/Mac
Login to your Facebook account
Go to "Settings and Privacy" and then click on "Privacy Checkup."
Now click on "Your Facebook Information" on the left side.
Now tap on the "Transfer a copy of your information."
Click on the "Google Photos" when asked to choose a destination in the dropdown menu.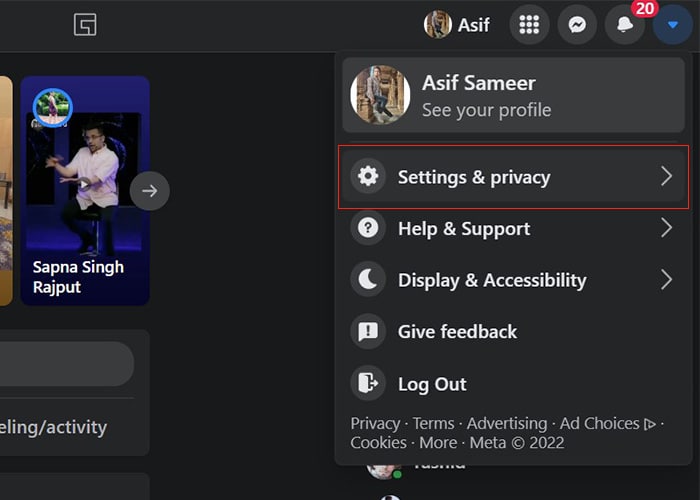 Select whether you want to choose photos or videos or both. 
Pick your Google account and sign in.
Grant Facebook "Permission" to add photos to the Google photos storage. 
Click on "Allow" to continue
Tap on "Start Transfer" and you are done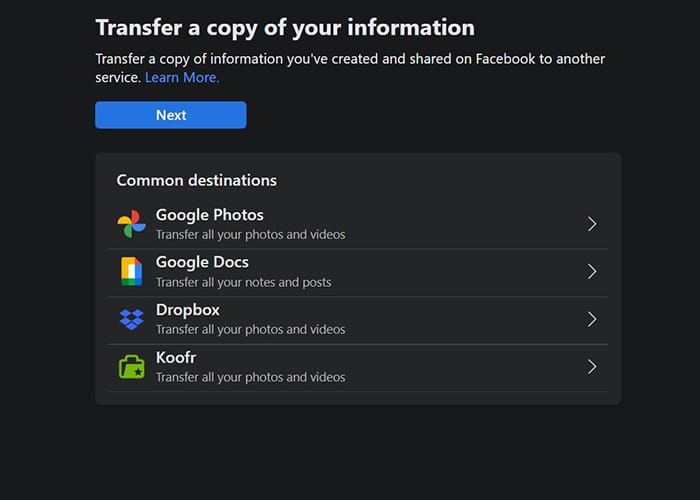 Keep Your Photos Safe With Google Photos
This article provides a complete guide on why Google photos would be the best choice for backing up your Facebook photos and how you can transfer Facebook photos to Google Photos. If you have any queries, feel free to contact us. Turn on the notifications to our website, so you don't miss any latest useful articles.