Google Play Store contains millions of apps, games, and useful tools in its library. Seldom we might find it difficult to choose the best and desired app from such a huge collection. So, we will be helping you to find the "Needle in a Haystack" and will be guiding you towards some of the Must-Have Android Apps which you can download on your smartphone that will include all categories of apps, from customization to photo editing apps.
Excited? So, Let's Get Started
Benefits of Must have Android App
Increase your efficiency and productivity:- The most significant benefit of the must-have android app is that they have something in store for you. It means that this is a golden opportunity to improve your productivity and efficiency, thus taking your financial and personal gains to the next level. Many apps on our list will help you take notes, improve your sleep, etc. All these factors contribute to a healthy and improved lifestyle.
More Entertainment:- Must have android app will also increase your overall experience with your mobile. Since Applications remain the heart and soul of your mobile, you can utilize a smartphone to its full potential without it. Many apps such as Snapseed, Canva, etc., let you take attractive photos, and others such as Facebook gaming keep it entertaining.
Better organization:- The must-have android app will also ensure that you are better organized in all instances. Whether it's your social media accounts or Audio, there is an app that will have you covered, thus making things easier for you.
Must Have Android Apps
---
FamiSafe – Must Have Android Apps
To keep track of what's your child is browsing on the smart device is a tough job. There are so many children sensitive content that randomly pops out on the screen. Here we have FamiSafe for you, which will keep you updated about what's going in your child's smart screen.
The app has an in-built ad blocker that will restrict access to unwanted apps for your child. Apart from this, you have a location tracking feature, a Screen time scheduler that will control the usage hours of your child. The best part about the app which all parents will find useful is that all the daily activity feed is stored in the device, which can be later accessed for analysis.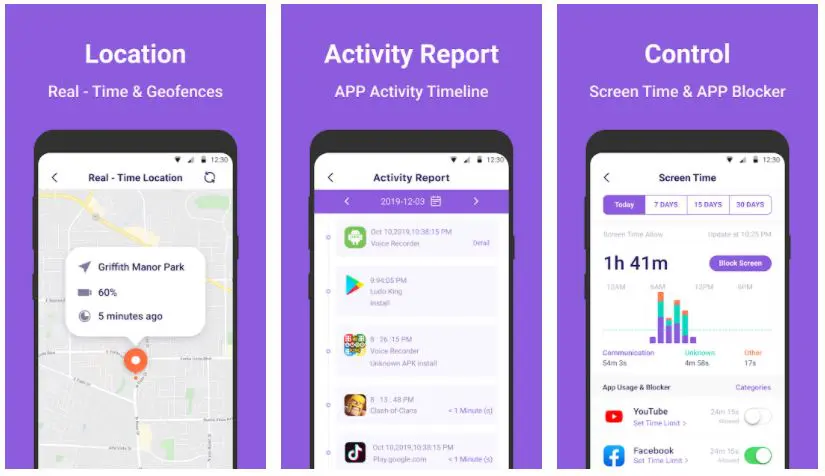 ---
PhotoRoom – Must Have Android Apps
PhotoRoom is an amazing app that will let you remove the background of your photos with just a single click and it's very accurate in removing the background. It also offers tons of pre-made backgrounds that you can merge with your image.
So, if you want to save yourself from the advanced editing of photoshop then you should definitely give this app a try.
Related: Best Smartwatch Apps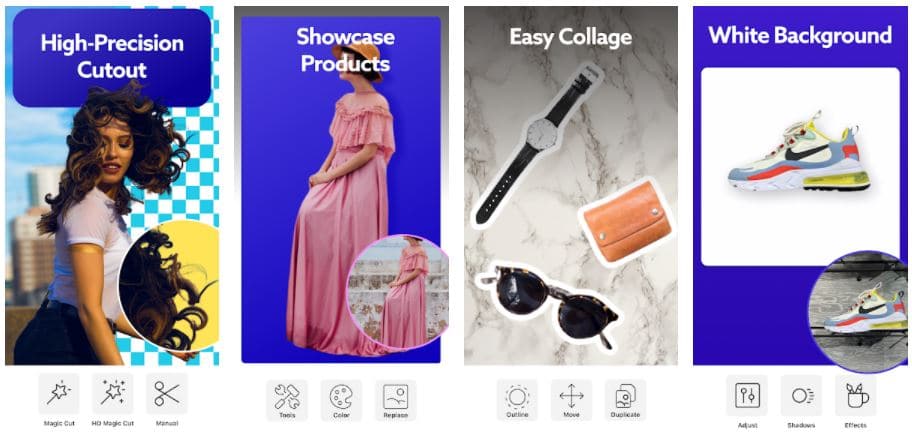 ---
Heynote – Must Have Android Apps
Many ideas pop up in our minds but seldom do we forget them with respect to time. Heynote will keep all your ideas intact and help you to make quick notes. You can create notes with the help of this app, both for your home screen and lock screen.
Sounds cool, Right! you can create notes and set your backgrounds that will make them easily readable. All the features of this app are available for free and you do not need to spend anything out of your pocket.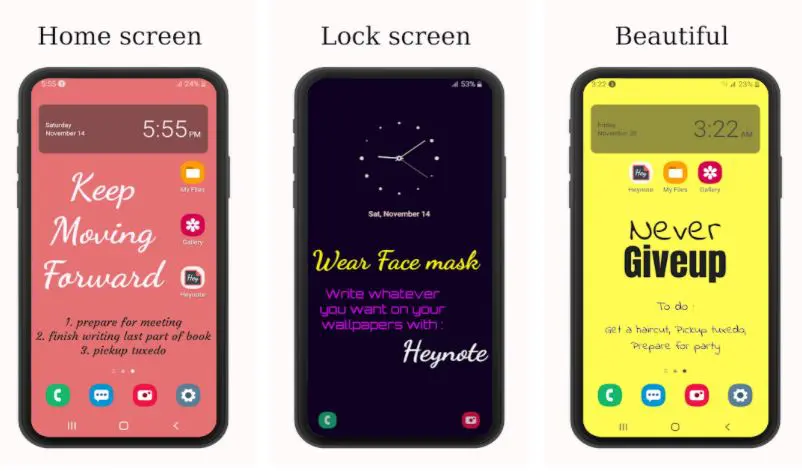 ---
ASTEROID App – Must Have Android Apps
We all wanted a new wallpaper app every month to upgrade the overall look of your smart device. For this purpose, this month, we have the ASTEROID app on our list which will beautify your home screen. As the name suggests, you will get to see an Asteroid in the center of your home screen, which can be customized.
You can change the background color along with some other features of the wallpaper. To avail of some more exciting features, you need to switch to the premium version of the app.
Related: Best Apps For Secret Texting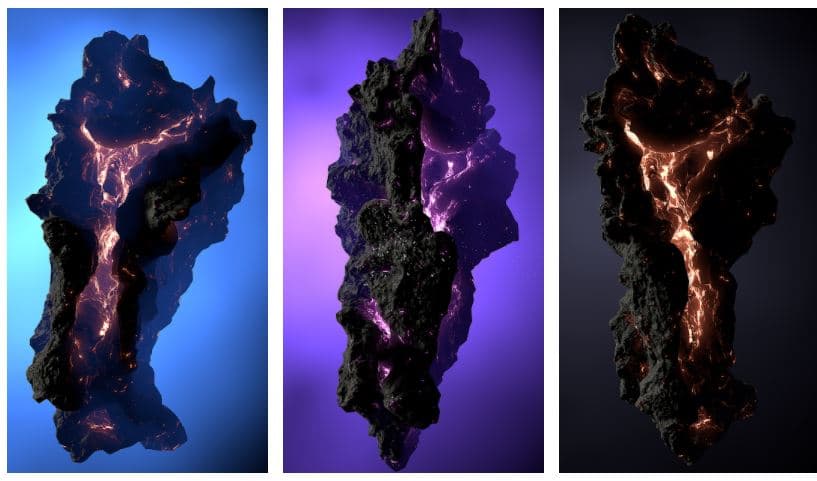 ---
Aurora Store

– Must Have Android Apps
Aurora store is one of the best Google play store alternatives. The app comes with a smooth and interactive UI that lets you download all of your favorite apps. The best thing about the Aurora store is that it is not mandatory to use all the Google services. You have the choice to choose which Google services you want to avail yourself of.
Aurora store provides you with a wide variety of apps, games, and other useful tools which you can download with ease. Aurora store also allows to download the of apps that have been, due to some security or other issues have been banned or restricted by Google Play Store.
---
Brave Browser – Must Have Android Apps
You will love the brave browser if you are annoyed with ads and third-party cookies. The app is available for free on the Play Store. Brave browser is one of the best browsers for Android which will optimize your browsing experience with all the basic necessities of a good browser.
It will block all the third-party cookies and has an in-built ad blocker that will block the annoying ads at once. Apart from this the browser is user-friendly and has all the basic features lime incognito mode, history, and bookmarks.
---
Google Drive
Google Drive is among my personal favorite and must have android app. It's one of the most popular choices, especially among professionals and work enthusiasts. Furthermore, it's also a great choice for students and teachers since it makes storage convenient and easily accessible.
Google Drive is a cloud storage where the users get access to up to 15 GB of space that they can use to store their files and documents. Although this might not seem like enough for many people, its most significant feature is the suite of other Android Apps that you can attach with it. These include Google Calendar, Google docs, Google Photos, Google Sheets, Gmail, etc.
The apps make collaboration and sharing more manageable, and since they are compatible with Google drive, this further increases the efficiency of the tasks. After connecting these apps with Google drive, you can store whatever you want into it. Google Drive is ideal for storing student notes or professional documents you want to keep safe but not in your phone storage.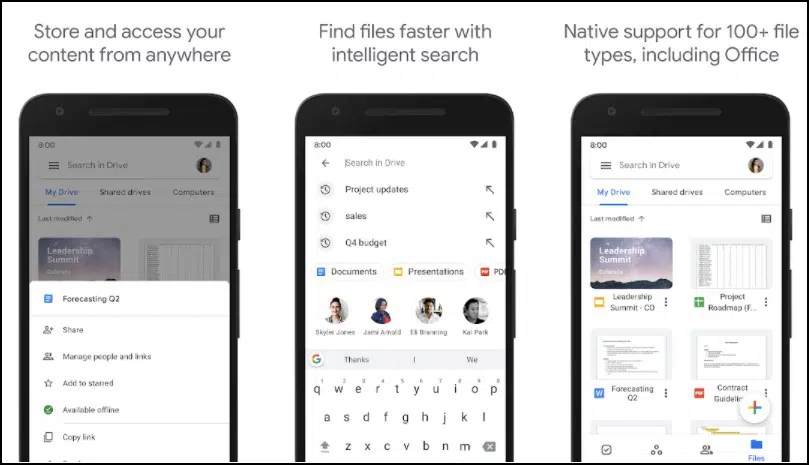 ---
Bundled Notes – Must Have Android Apps
Bundled notes are a perfect organizer for you that helps you to manage all your important notes with the help of a simple UI. Within a click, you can create a to-do list. The app has a simple design and minimal size will occupy less storage on your device. The app is still in the development stage and we might see further improvements.
As of now, the app lacks sync options which is one of its limitations, but we can expect better updates in the coming time. This is a must-have Android app for you if you face problems in managing your day-to-day tasks.
Related: Best Vocabulary Apps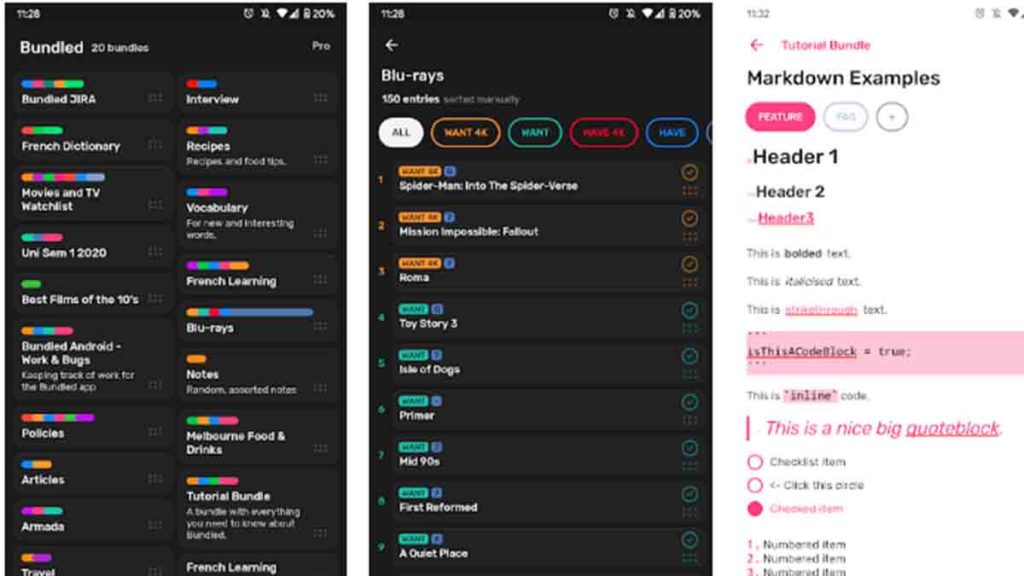 ---
Mail App – Must Have Android Apps
Mail app is an Email app that offers you all the basic features of E-mail sending. You can send all your emails with the help of this app with ease and manage all your important emails. You can also mark Starred and unread messages for later references.
Though the developer of the app is not mentioned on the Play Store but due to the design and UI of the Mail App, it seems like the app is powered by Yahoo.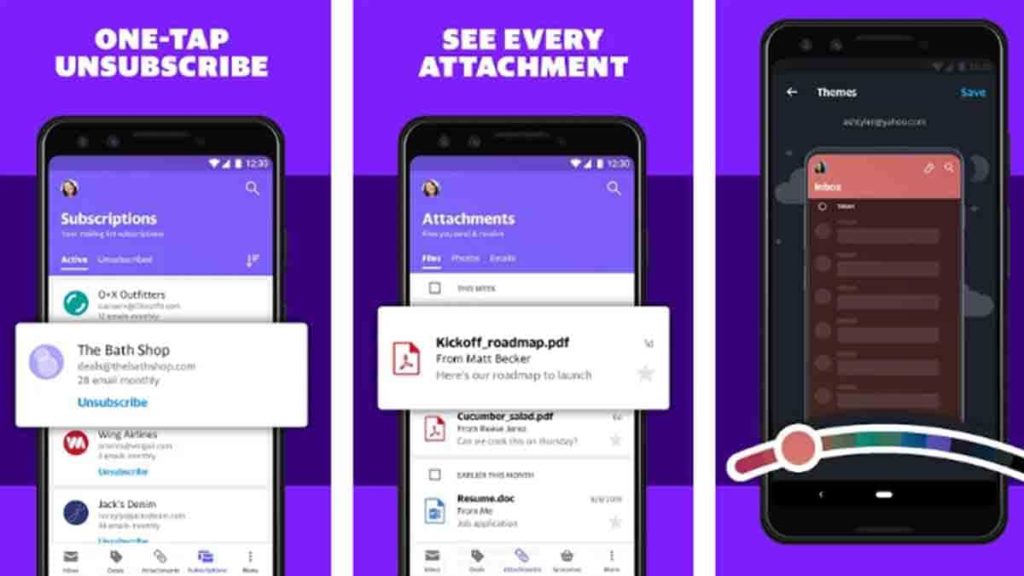 ---
Mubert AI – Must Have Android Apps
Mubert is an AI-based music application that provides you with some of the best features. The app is available in dark color themes which are pleasing to the eyes and is coupled with an infinite music library to choose from. It has music sorted into categories which makes it easier for AI to select and play the music according to your mood.
The app has a database that consists of all kinds of music that you would love to listen to. Mubert AI comes with a very elegant UI and diverse audio customization options that make it one of the must-have Android apps on your device.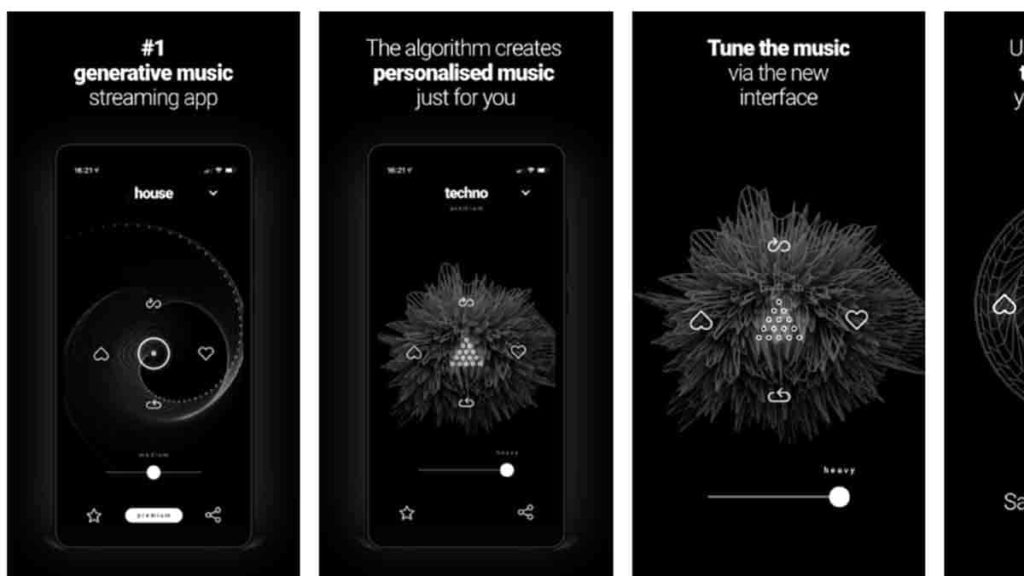 ---
Shazam – Must Have Android Apps
Shazam is the next on our list of must-have Android apps which are specially designed for those who have a forgetful memory. Seldom do we hear a soundtrack in the background of any video or any music which we have heard in the background of the commercials but we do not know about the details of the song. The song has stuck on our heads and we are desperately trying to discover the details of the song. Shazam will be the perfect app in such a situation.
All you need to do is to point the Shazam app towards the sample music and it will detect the track providing you relevant details about the soundtrack.
Related: Best Journal Apps For Android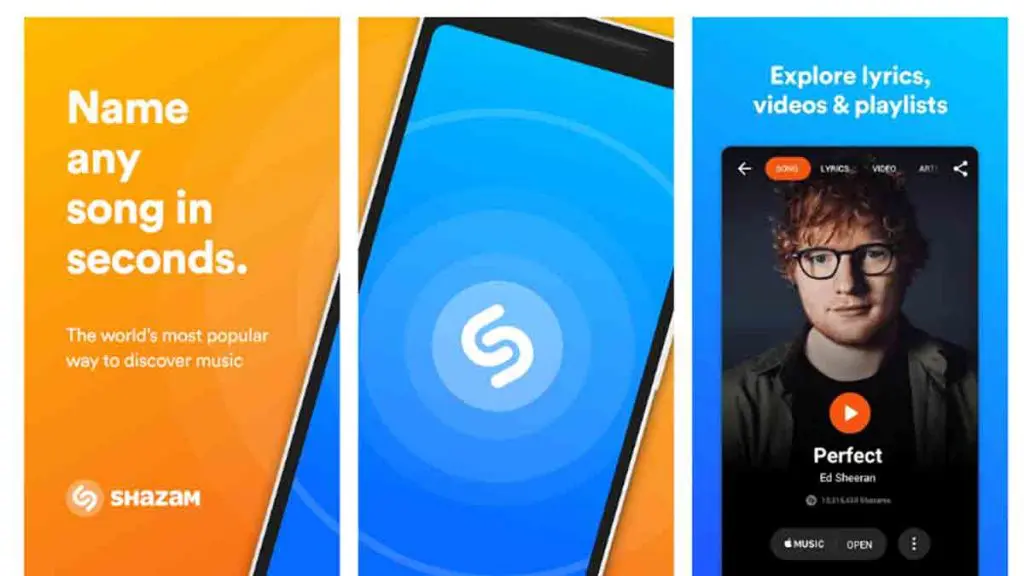 ---
Google Podcasts – Must Have Android Apps
Google Podcasts is one of the latest addition by Google, where you can subscribe to your favorite shows and listen to podcasts of different genres. The best part about Google Podcasts is that it automatically downloads the new episode of your subscribed show and adds them to the queue. So, you can easily watch your favorite content without any disruption.
Apart from this, you will get the quality content of different genres. The app is free with some in-app purchases and comes with a simple and interactive UI. if you are a kind of lazy guy and want things to happen without much effort then you can download this must-have Android app on your smartphone.
---
Microsoft Math Solver – Must Have Android Apps
Mathematics problems are one of the nightmares for all of us. we often find it difficult to find the complex problems of Algebra, Arithmetic, Calculus, and other math problems. This lockdown can even further be a cause of concern as we don't have our teachers by our side, who help us in solving these problems.
Here comes a must-have Android app that is a one-stop solution for you. Microsoft Math solver can easily solve any kind of mathematics problem within seconds. All you need to do is to put your problem in the app and it will solve your complex math problem with ease.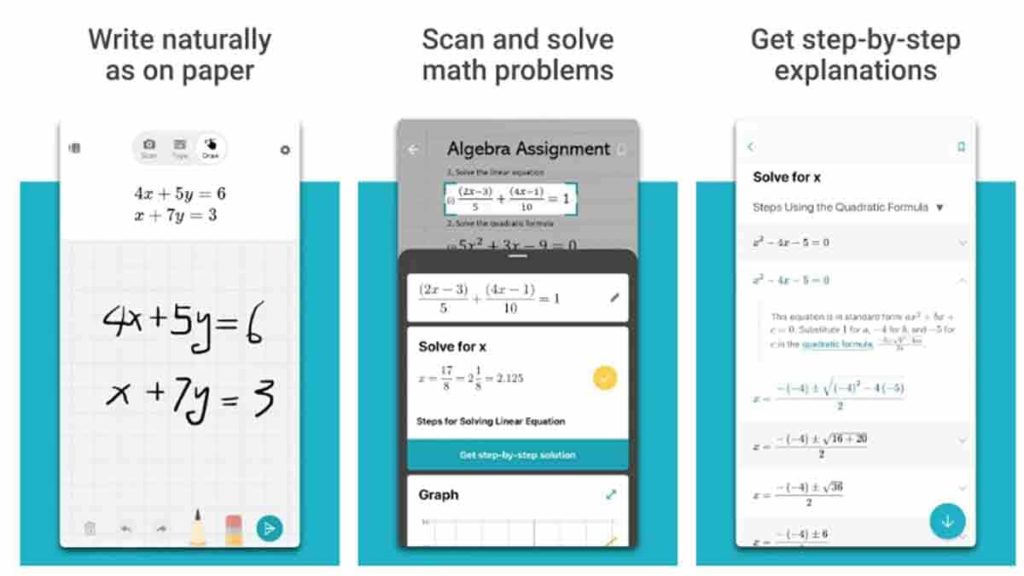 ---
IFTTT – Must Have Android Apps
IFTTT, or If This Then That, ties together different apps: When a trigger happens in one service ("if this"), then an action results in another ("then that"). You can integrate a whole bunch of programs, including social media, web apps, hardware devices, online services, smart home platforms, and more.
The app works particularly well with an Android device: You can use it to change your phone's wallpaper every day, back up your SMS messages to email, post to multiple social networks at the same time, or switch off your Wi-Fi when you leave the house. This is just an idea of what's possible—IFTTT has many more abilities for you to explore.
---
Pocket – Must Have Android Apps
You are stuck up with tons of documents and PDF to manage and read, finding it difficult to manage all of this stuff. The pocket app can be your perfect organizer for sorting all these pieces of stuff. The app lets you easily save articles from different browsers and save them on your device. You can later read those saved stuff on the Pocket app in both online and offline mode.
The app contains the least ads that enrich the user experience and will save time. The app has a very neat and sleek reading page that lets you easily read all the articles. The pocket app can be useful for habitual readers and is a must-have Android app for them.
Availing premium features requires a payment of $5 that will help you to get access to the ad-free reading experience and improved search options.
Related: Best Ridesharing Apps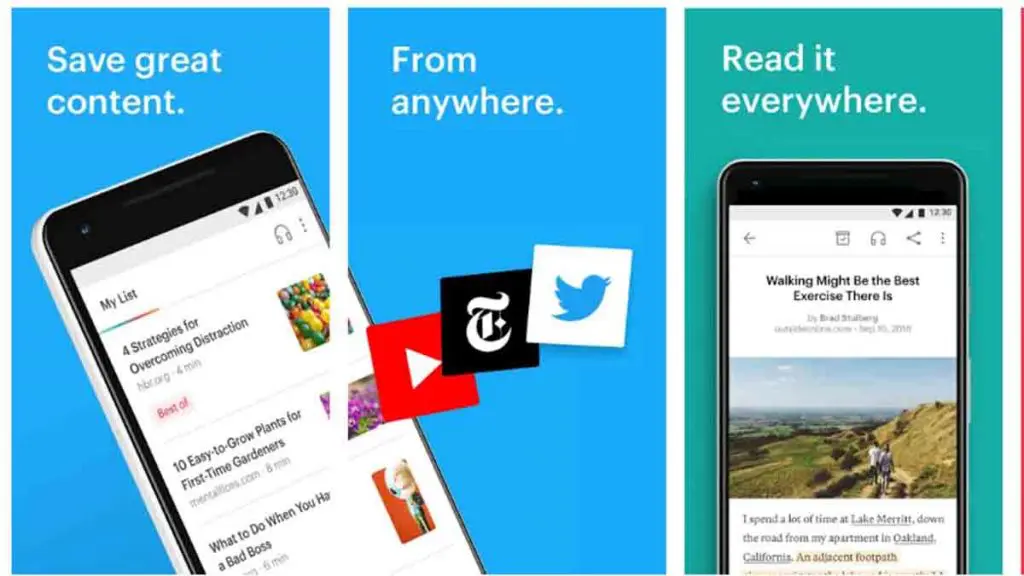 ---
Snapseed – Must Have Android Apps
Snapseed is a photo editing app that is developed by Google. This app includes exciting editing tools with some cool filters, that can help to beautify your images.
You can adjust the color, brightness, saturation, and sharpness of your images as well as resize them to fit in different profile pictures of your social media accounts. You can save all your images in high-quality resolution and easily export them to your device.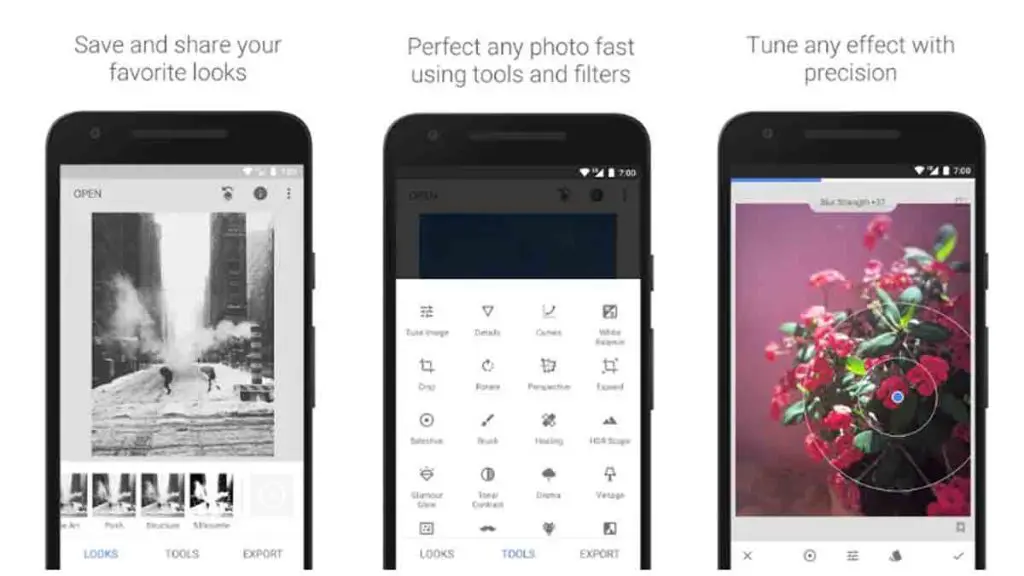 ---
Facebook Gaming – Must Have Android Apps
Facebook Gaming has been recently launched by the company. The app includes different categories of games that you want to play with your friends in online mode.
You can also stream your game live on your account. There are already other apps that are available where you can stream and play your games and Facebook Gaming is another addition to that list.
Related: Best Investment Apps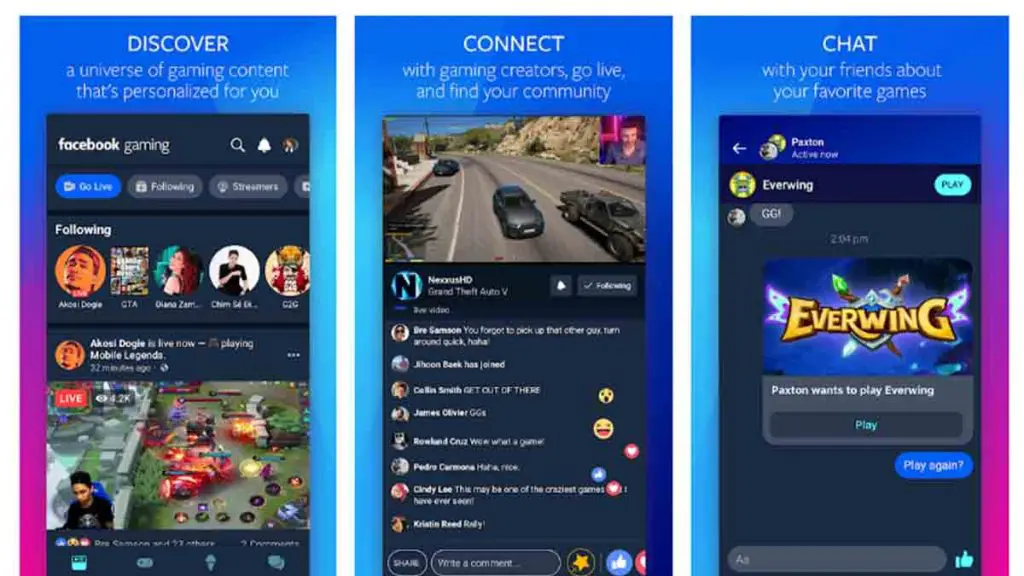 ---
Sleep As Android – Must Have Android Apps
Sleep as Android is your personal sleeping tracker gadget-type app that monitors your sleeping pattern, sleeping cycles, and sleeping hours. This app will monitor your sleeping pattern as soon as you put your smartphone on the mattress.
The app can be a perfect alternative for a smartwatch. This must-have Android app is available in the free version, but to get access to some premium features, you need to pay some bucks.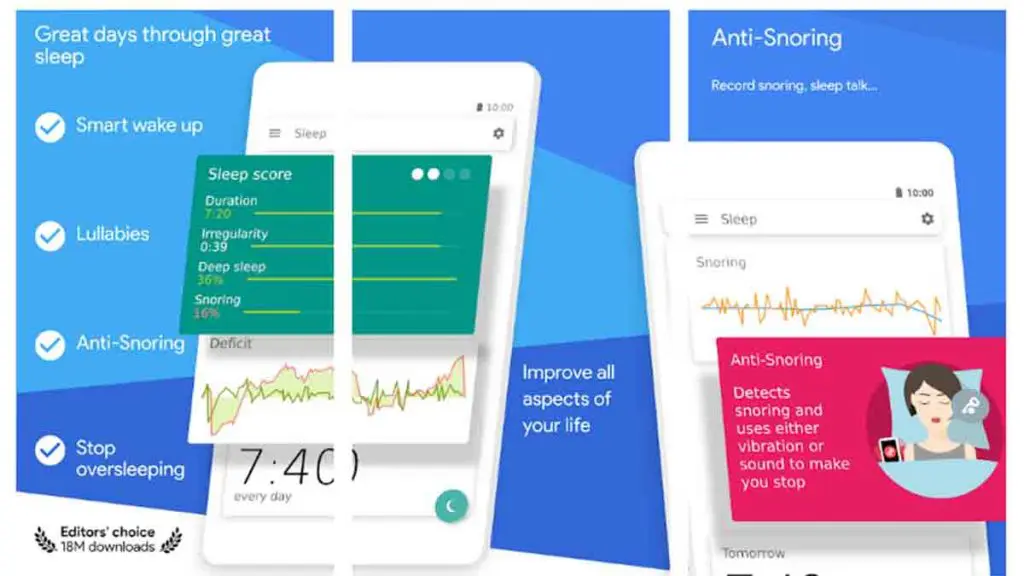 ---
Rotation Manager – Must Have Android Apps
The rotation manager app helps you to customize rotation settings for each app on your device. The app allows you to make different settings for different apps, for instance, you can set which mode of orientation you would like to open in your video player or in YouTube or any other app.
Portrait and landscape both modes of orientation can be set in default mode in any of the apps available on your device.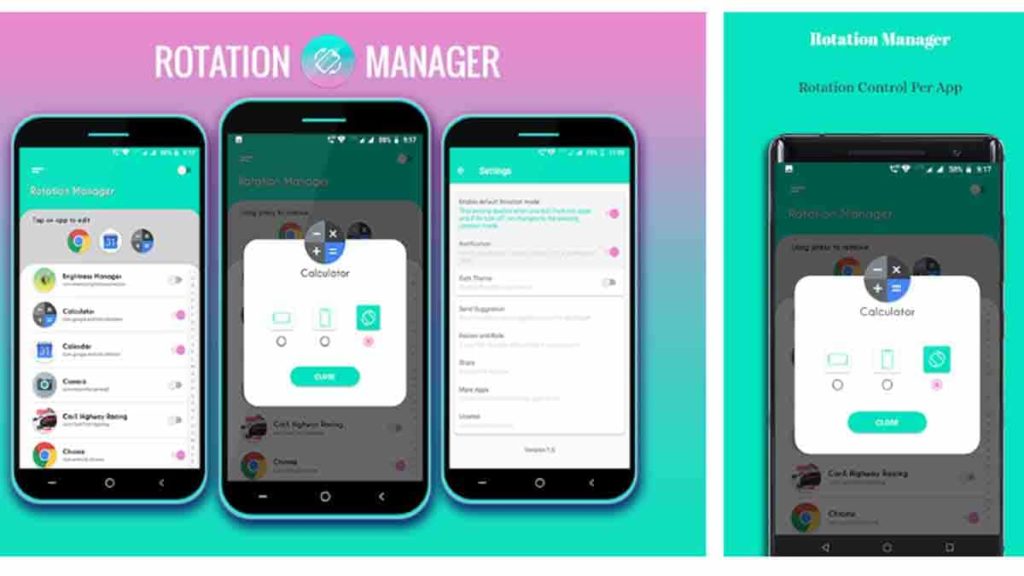 ---
Prisma – Must Have Android Apps
Prisma was one of the trendings and preferred photo editing apps by the mass at the time of its launch. The app has some crazy editing tools that can give a refreshing look to your image. There are more than a hundred styles you can choose for editing.
Apart from this, the app has a community page where you can post your work and can choose from the available works. If you have never used Prisma, I would recommend you to try this must-have Android app.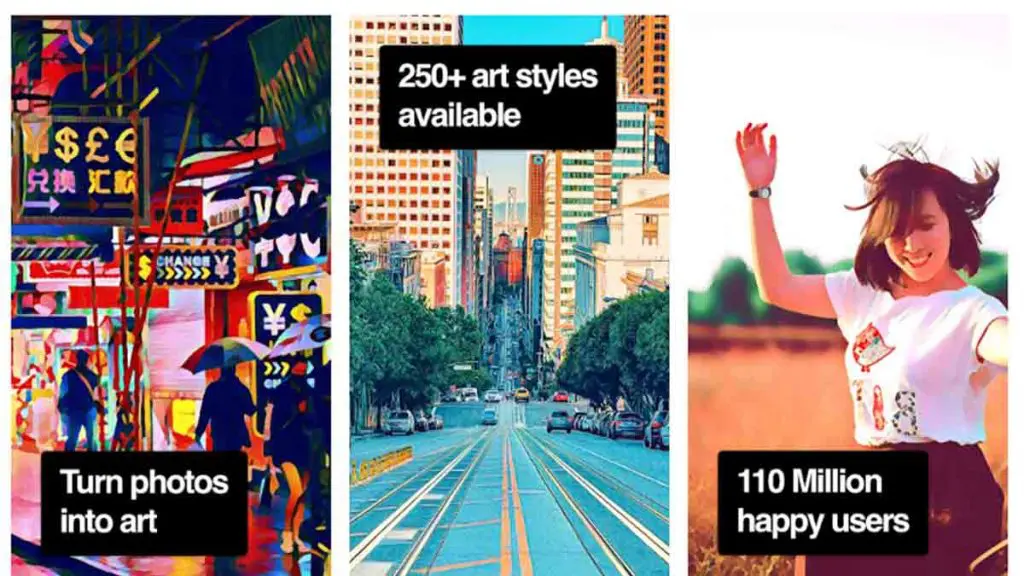 ---
Canva – Must Have Android Apps
Canva app can be helpful for you if you are in the digital marketing field. The app offers you 60,000+ pre-made designs that help you to create your invitation cards, posters, Logos, and much more. The app can save your time and can create these designs within minutes. Canva can also prove useful for the corporate peeps as it lets you design a resume with attractive layouts and design.
The additional feature of Canva includes layouts from Facebook, Instagram, and Pinterest and creating Book covers, Snapchat filters, etc. Layouts and designs can also be modified and you can edit them and create your designs.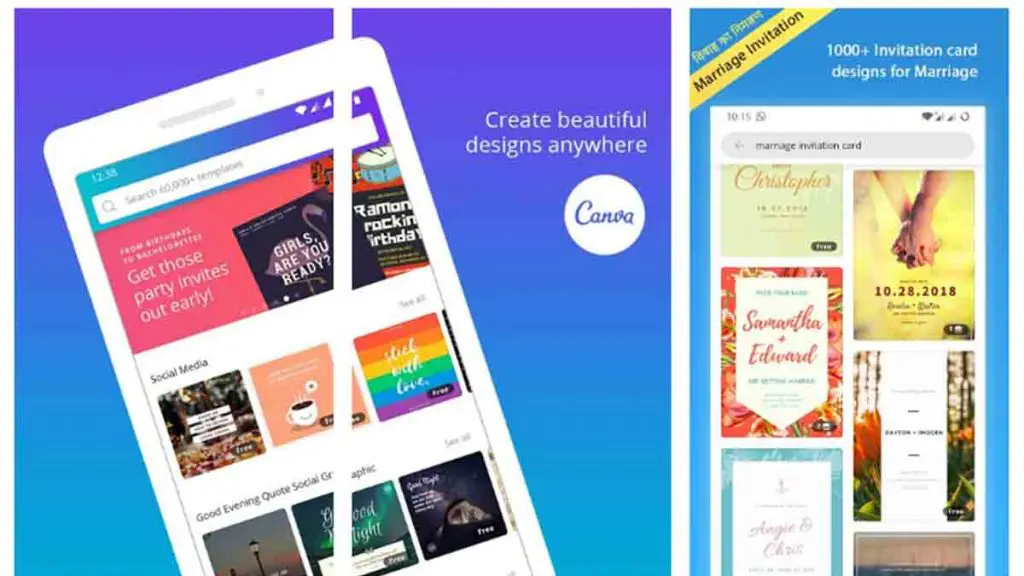 ---
Grammarly Keyboard – Must Have Android Apps
Grammarly Keyboard is a must-have Android app for professionals. This app helps you to write any Email, Letter that is easy to read, and grammatically correct. The app has a spelling checker, grammar checker, and other tools that will help you to write any content with accuracy.
The app also keeps showing you your score in writing and lets you set goals to achieve perfect writing skills. The free version of the app offers you all the features you might need, but to become a Pro in writing you can buy the premium version.
---
SMS Organizer – Must Have Android Apps
SMS organizer is my favorite app in this must-have Android app list. The app manages all your important messages and reminders and sends you Automatic reminders for important events. The app includes an in-built Passbook that tracks all of your financial expenses and organizes them in one place so that you can later track them from each account separately.
The app also keeps a track of your due bills and sends you reminders so that you are never late for a payment. SMS organizer also manages your travel plan and keeps checking the status of your flight and sends you important updates.
---
Audio Manager – Must Have Android Apps
Audio manager can be your perfect companion in managing your device's sound modes. With the help of the Audio manager, you can set the sound profile for specific days and times of a day. For instance, if you want to set your device in silent mode while entering the office or any meeting, then you can schedule your device for a silent profile with the help of Audio Manager.
You can also set sound profiles that are specifically designed for a particular location. You can set multiple routines and schedules and customize them with the help of Audio Manager.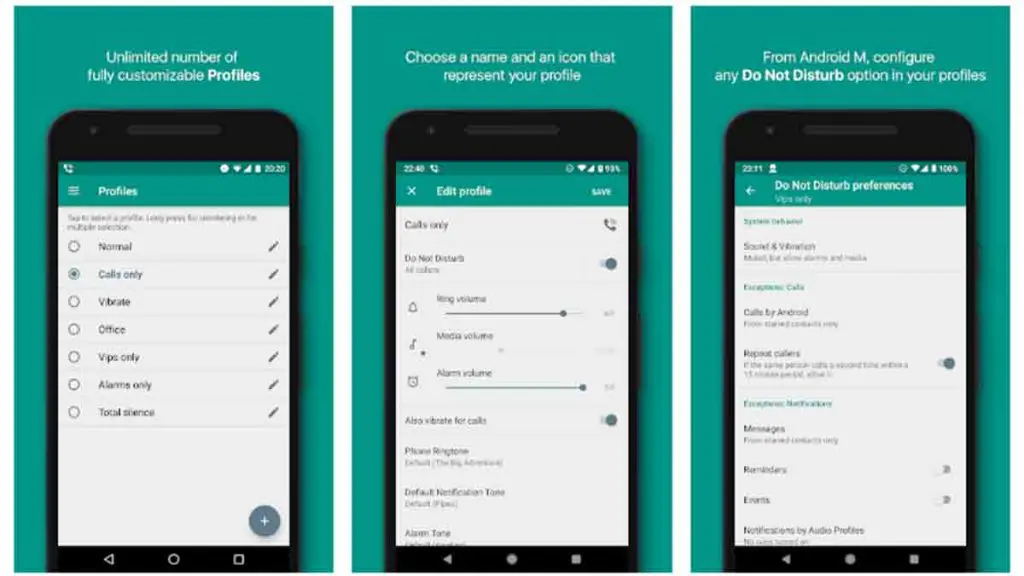 ---
Microsoft Edge – Must Have Android Apps
Finally, we have a browser on our list of must-have Android apps. Microsoft Edge is one of the neat and elegant browsers which comes with an interactive and smooth UI. You will have an incognito mode browser, multiple tabs, bookmarks, and many other features that you will find on a good Android browser.
Microsoft has recently been updated where the browser has added a hamburger menu with the help of which you can customize the home page of the browser. The update has brought some fresh changes that are why we will recommend you to try this Android browser.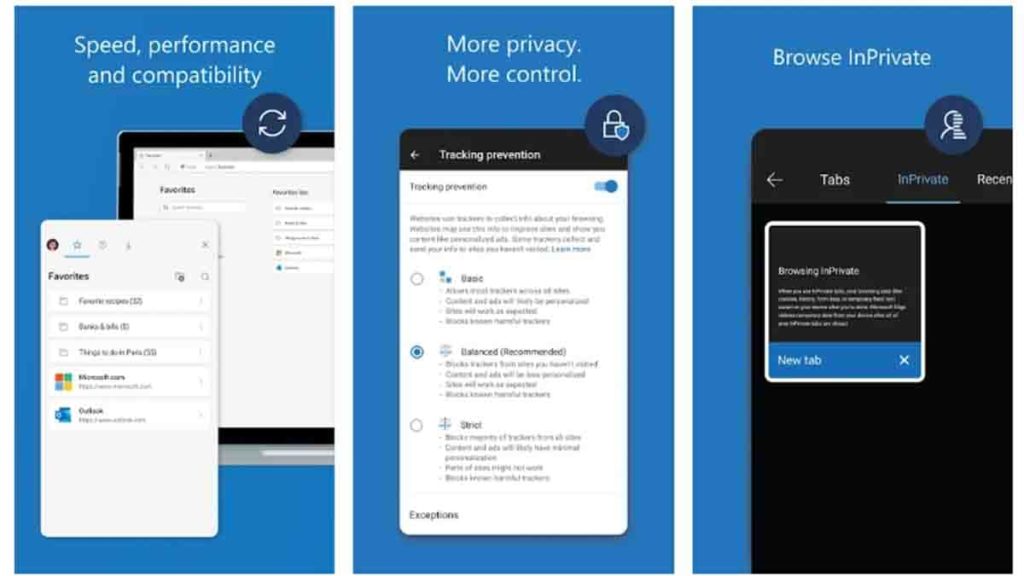 ---
One Shade – Must Have Android Apps
One Shade is a customization-rich Android app that offers you tons of exciting features. You can modify your home page, shape, size, and color of icons, widgets, Notification bar, and many more things with the help of One Shade.
The app comes with a very easy-to-operate and understand UI, and you do not need to follow complex steps to customize your Android device. in addition to these features, there are also gesture controls that can be used to perform basic functions on your device.
---
Filter Box – Must Have Android Apps
Filter Box can become your savior if you are annoyed with the annoying notifications you receive on your device. Filter Copy can filter all the important notifications and send them to your device, while it will filter out the irrelevant notifications and through them out from the notification list. You can set your customized notifications for particular apps.
---
Final Word
So, this was the end of our list of Must-Have Android Apps, you can try your favorite apps from the list and can comment below to let us know about your experience. You can also suggest to us some other apps which we might have included in our list by commenting in the comments section.
Thank you for reading! Try these out too:
General FAQs