True Wireless earbuds have now become the first choice as an audio accessory, due to the convenience and feature it offers. Mivi is an India Based company engaged in producing quality wireless earbuds. Recently, the company has launched Mivi Duopods M40, which we have managed to get our hands-on.
After using the Mivi Duopods M40 for a few weeks, here is an in-depth review of the earbuds in which we will be discussing the design, wearing comfort, connectivity ease, sound quality, battery backup, and performance of the Mivi Duopods M40.
Excited? So, let's get started. Done
Sneak Peek: One thing which I would like to bring into our reader's notice is that in the current scenario where we are switching from foreign to Indian brands, Mivi Duopods M40 can be a perfect choice for you if you are looking for quality and budget-friendly true wireless earbuds, as it is priced just under 2500 INR.
Unboxing
The Mivi Duopods M40 is Available in black color, these are in-ear style and fits well in your ears. Let's have a look at the content that you will get with Mivi Duopods M40.
Box Content
DuoPods M40
Capsule (charging case)
Charging cable
Extra pairs of silicone gel tips
User manual
Sound Quality
Starting from the most important thing of any audio accessory i.e sound quality, which tends to be a major factor for any audiophile before buying true wireless earbuds.
The sound quality of Mivi Duopods M40 is super amazing, as the audio quality is crystal clear in Highs, mids, and lows and you can notice every note and beat. You can notice the minute detail of the audio track which you are playing with great precision.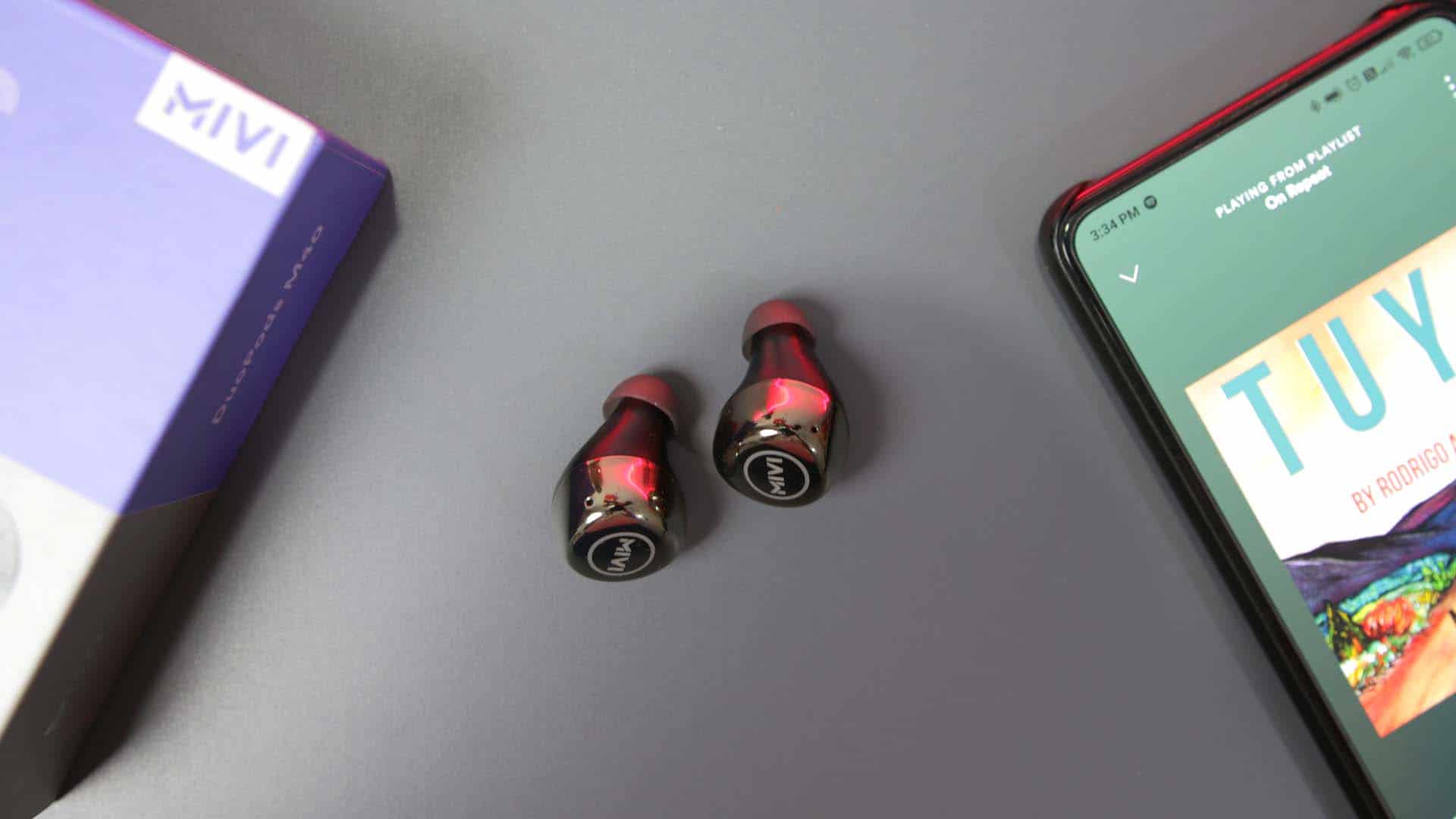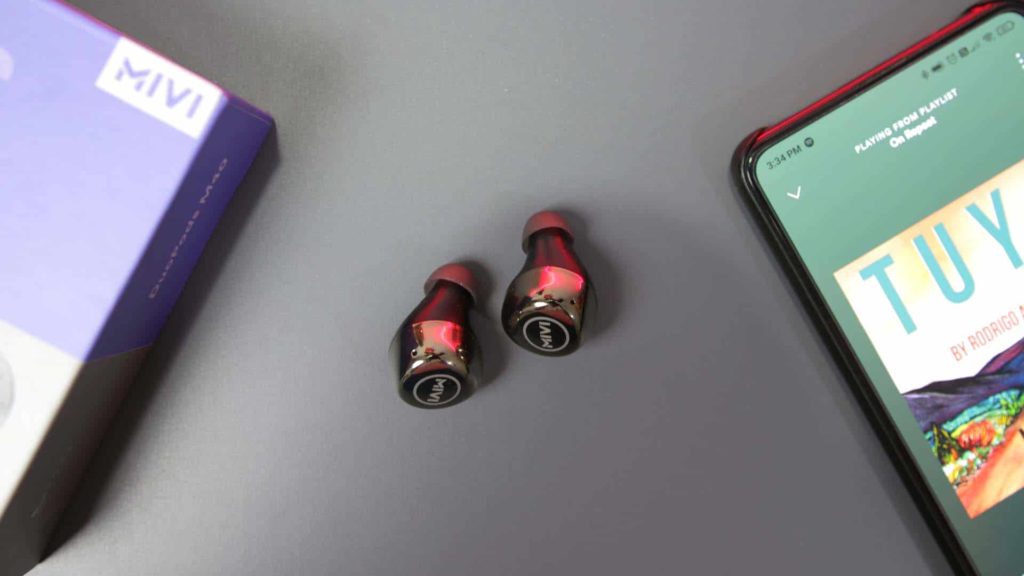 The bass quality of the earbuds is also impeccable and the earbuds produce thumping high-quality sound, which can be a treat for those who love to listen to hard rock and metal music. Do not worry the sound quality will not break or distort if you frequently listen to music at peak volume levels. Besides, you also get an in-built microphone that will assist you in taking calls.
---
You May Like to Read:
---
Specifications:
Bluetooth version: 5.0
Earbud battery capacity: 3.7V/2*50mAh
Earbud charging time: about 1-hour
Play music time: about 5-6 hours (Medium volume)
Support Agreement: HFP / A2DP / AVCTP
Frequency: 2.4GHz~2.48GHz
Bluetooth distance: 10M
Power input: DC 5V/500mA
Design and Build Quality
The second most impressive thing about Mivi Duopods M40, after sound quality, is the design and build quality. The earbuds come with an ultra-compact charging capsule case which is their resting place. The capsule has a lustrous finish with the name of the brand imprinted on the top.
The earbuds are held tightly inside the box, thanks to magnetic pins that hold it firmly in the box and saves it from falling. The earbuds are light and only weighs around 160 grams, which makes it ideal to put on for long hours. The capsule has white LED lights which lets you track about the charging level of the case.
Moving towards the design of Mivi Duopods M40, it has an in-ear stylish design that perfectly fits in your ears. On the back part of the earbuds, there is an LED light of blue and red color, which starts to glow as soon as you take the earbuds out of the capsule and start connecting it with your device.
Mivi Duopods 40 is an IPX5 rating, which means that the earbuds are water and dustproof, so you can put on the earbuds if you are going for an early morning cycling trip or going for a gym session. Overall the compact and lustrous design of the capsule alongside ergonomically-designed earbuds, Mivi Duopods M40 have a thumbs up from our side in terms of design and build quality.
Sale
Mivi Duopods M40 True Wireless Bluetooth Earbuds...
Easy Connectivity: The Mivi DuoPods M40...
Your personal music companion/artist:...
Touch Adaptive Controls: Control your...
Enjoy worry-free music: The Mivi DuoPods...
Extend your playtime: Mivi DuoPods M40...
Last update on 2021-04-11
Battery Life
The Duopods M40 has a battery capacity of 50mAh each, which lasted for 3 hours and 45 minutes on full volume, which is up to the mark as advertised by the brand and on a 50% volume level, the earbuds lasted for 5 hours, and the "Battery low" audio prompt started as soon as the battery level of the earbuds dropped below 20%.
Talking about the battery capacity of the capsule of Mivi Duopods M40, it has been fitted with a 300mAh battery that can charge your earbuds 4 times on a single charge, which is more than enough and satisfactory for a user.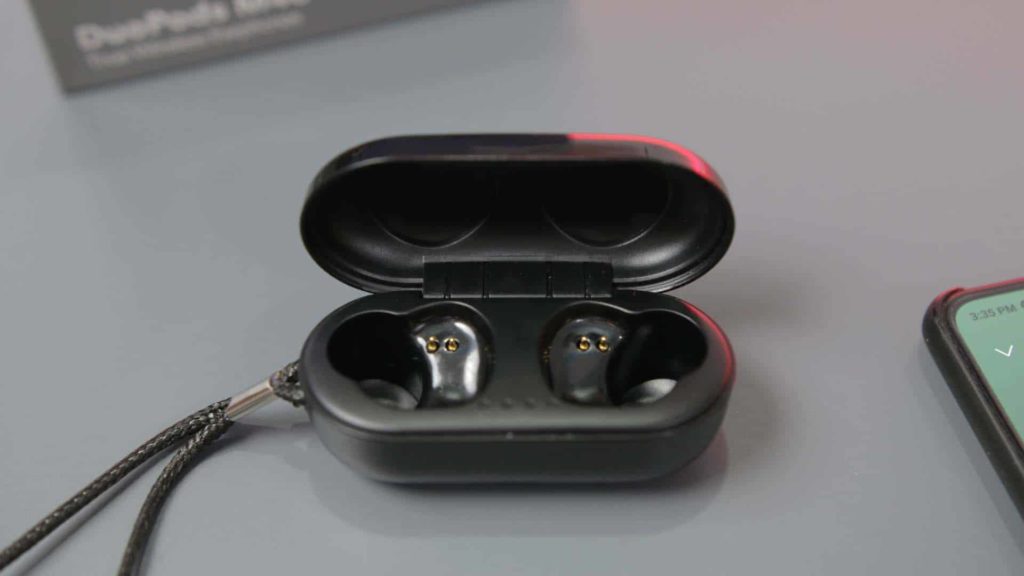 During our testing, the claim by the brand was also up to the mark as we were able to charge the earbuds more than 4 times after a full single charge of the capsule. To get a better idea about the battery capacity, you can pair the Mivi Duopods M40 with any latest smartphone which runs on the Android 8.1 platform where the battery status will be displayed in the notification panel.
Earbuds have an LED indicator, which indicates the charging status and starts charging as soon as you put them in the capsule. The earbuds can be charged from 0 to 100 percent in 1 hour, which is pretty decent as you do not have to wait long to charge them.
Connectivity and Pairing
Mivi Duopods M40 supports Bluetooth 5.0 and has a connectivity range of 10 meters, which was up to the mark when we tested the earbuds. We were able to connect the device easily within the 10 meters range. You can only connect one device at a time, and if you are having a device with less than 5.0 Bluetooth, then you might face some connectivity issues.
Connecting Mivi Duopods M40 is fairly easy, all you need to do is to take the earbuds out of the capsule and switch on the Bluetooth of your device. The LED at the back of the earbuds started blinking as soon as you take them out of the capsule. You will hear the audio Prompt "connected" when the earbuds are successfully connected.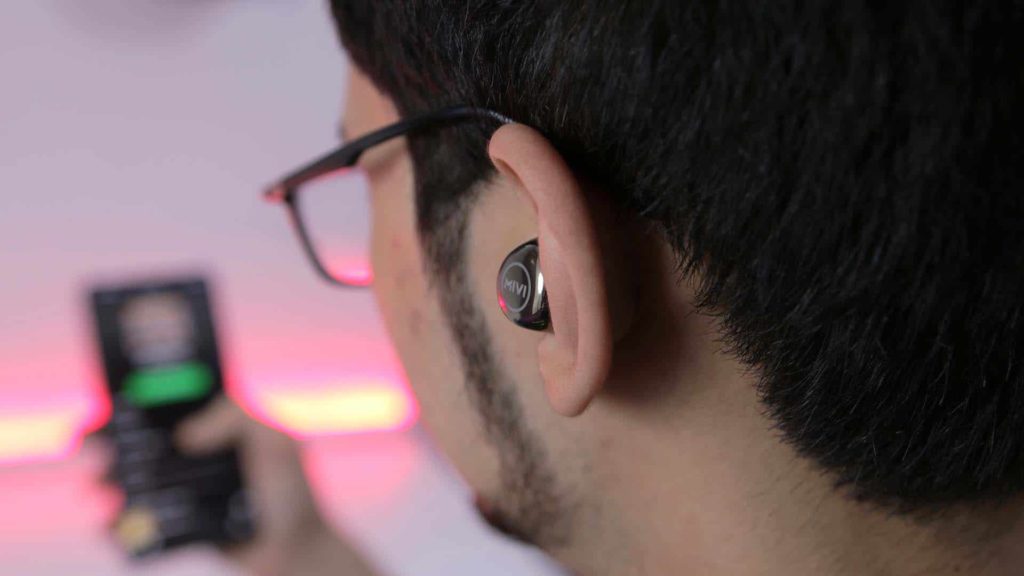 Resetting Mivi Duopods M40 is also simple, you only need to take the earbuds out of your ears and put them back in the charging capsule. After the earbuds start charging, touch and hold the touchpad on both the earbuds for 10 seconds until the blue light starts blinking on both the earbuds.
Controls
Mivi Duopods M40 has a touch-sensitive area on the top, which assist you in playing, changing, and pausing the audio tracks. You can easily take and reject calls and activate the voice assistant by pressing the touch button of the right earbud. The touchpads on the earbuds are very sensitive so you need to be careful during putting on and taking off the earbuds.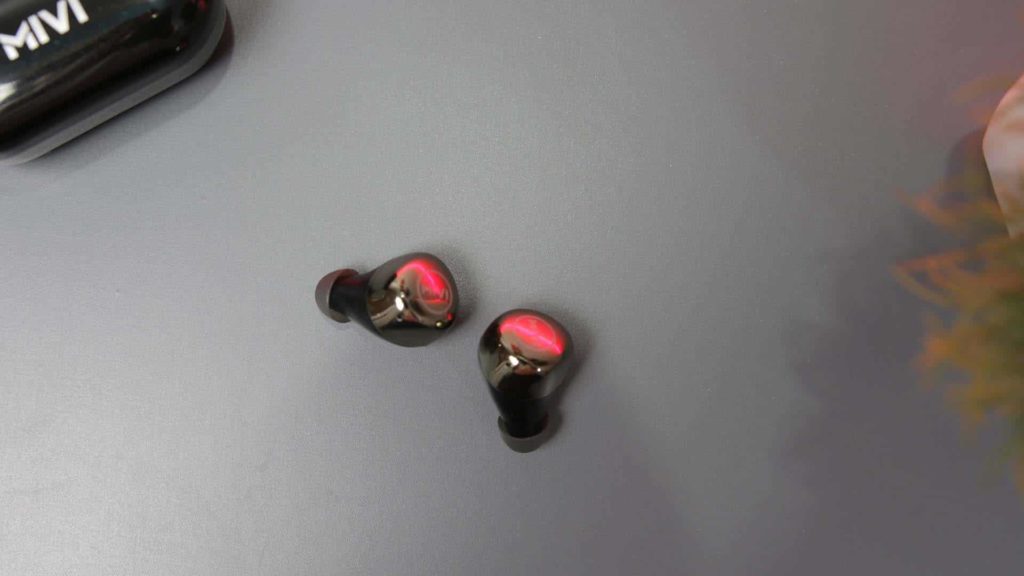 Pros
Touch gestures 
Super bassy and Clear Sound
Brilliant battery life
IPX5 rating
Google Assistant and Siri support
Neat performance for its price
Cons
Below average call quality
Latency issue while watching Youtube
Conclusion
Mivi DuoPods M40 is priced at INR 2,500, For this price of it's an amazing pair of earbuds that offer great battery life and supports gestures that you don't find in other true wireless earbuds priced in this range. You can get if from Amazon.in.
You May Like to Read: