The Punch Hole Notch, Infinity V notch, the iPhone Notch, OnePlus Notch, WOW there are lot of names for notches. When apple had released, the iPhone X with a Notch Display, the entire smartphone world was shocked with their innovation in mobile tech. This took a huge leap in smartphone world.
Manufacturers like Xiaomi, OnePlus, ASUS, Oppo and many others are following this trend. Today, we are seeing every android smartphone is being shipped with a notch.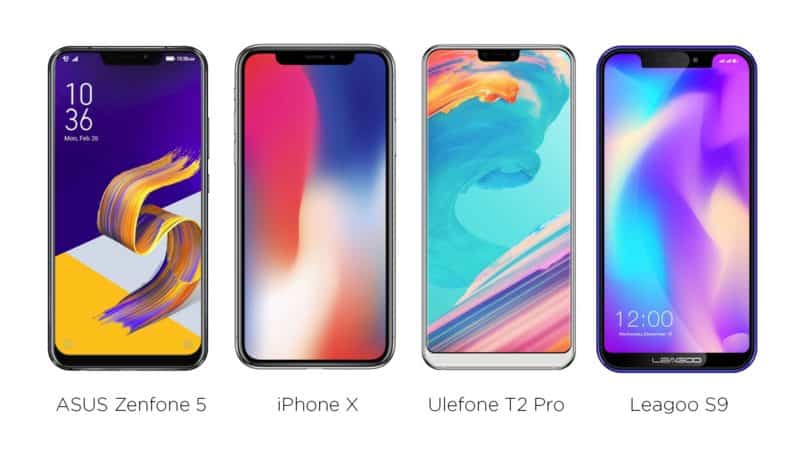 Well, Some People are fancy about notch displays and some aren't. Personally, I Like having a Notch on My Phone and it looks beautiful while holding in hand. Watching Movies or Playing Games on a phone with notch display gives stunning immersive user experience. But, the problem with the Notch Display on a smartphone is, it takes more space on the status bar, which means some of the toggle icons or notification badges on the status bar cannot be visible and it overrides by default.
But, what about the People who completely hates the notch? Well, Unlike Apple, Android Manufacturers did an amazing job by including a hide notch option inside SETTINGS. But it only works for the Applications not the entire System UI. Some OEMS Like Xiaomi support Hiding the Notch Through Out the System (Only Available in Dev ROM).
If your manufacturer hasn't provided the hide notch option then you need to rely on the third-party software like Hide Notch and you can download it from the google play store for free, but that's again not very reliable.
Thanks To Google, In Android 9.0 Pie they have included an option called Simulate Display Cut out. All you need to do is,
Go to settings -> About System -> Tap on the Build Number For 7 times.
Now Inside the Developer Options You Will See an option called Simulate Display Cut Out. Just select Hide from the option.
This is a very powerful setting, from here when you hide the Notch It will be applied to the entire system. Keep in mind it only works for custom ROMS or the Phone Running Stock android.
Video guide:
You may also like to read: