Gone are the days when you had to root your Android smartphone in order to customize or theme it. Now we have tons of apps like launchers, icon packs, KWGT widgets, wallpaper apps etc, that will help you in creating the best theme set up for your Android in no time.
Now if you are a customization enthusiast who frequently likes to create new themes and home screen setups then you are at the right place as in this article I am going to showcase some of the best apps that will help you in creating cool Android themes and setups in just a few minutes.
Excited? So, let's get started.
---
Best Apps to Create Android Themes
---
True Picks – Best Android Customization Apps
Truepick's is a blend of some amazing home screen wallpapers and home-screen setups that can be applied on your smartphones. The app has a collection of high-quality wallpapers, designed especially for AMOLED display devices.
Though the app has a limited number of wallpapers and home screens set up to offer, it has enough potential to give your device screen a classy makeover. The best thing about the app is that you do not need to separately choose the home screen and lock screen, as it provides a perfect combination of both that you can apply on your screen.
Related: Best Free Wallpaper Apps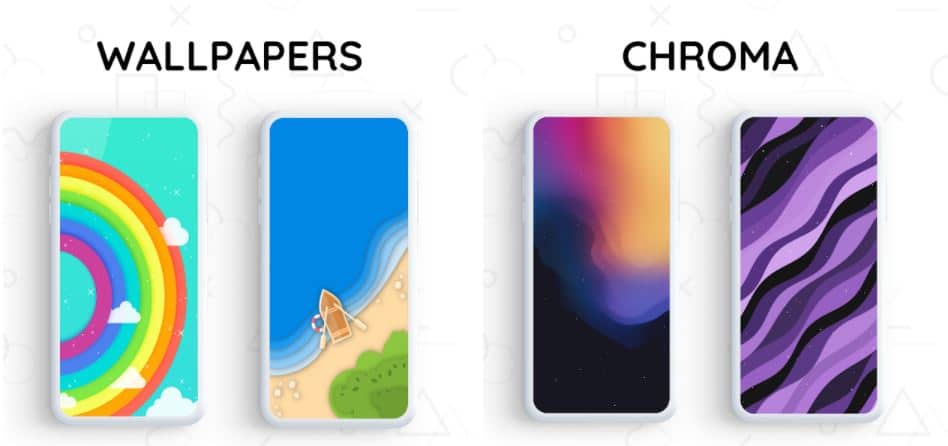 ---
Prism is another customization-rich app that offers lots of fun things to try. The app comes with quality abstract theme wallpaper and home screen setups that you apply to your android device.
There is a feed area where you can share your home screen wallpaper and setups with the world and that makes it one of the most interactive customization apps on the list.
You can share it on the community page of the app where people can mimic your setup. This simple and customization-rich app should be the top priority on your checklist.
Now, guys if you really like what we are doing on this channel then we really need your support to grow. So, please drop a like and comment about your favourite app from this list.
Related: Best Free Icon Pack For Android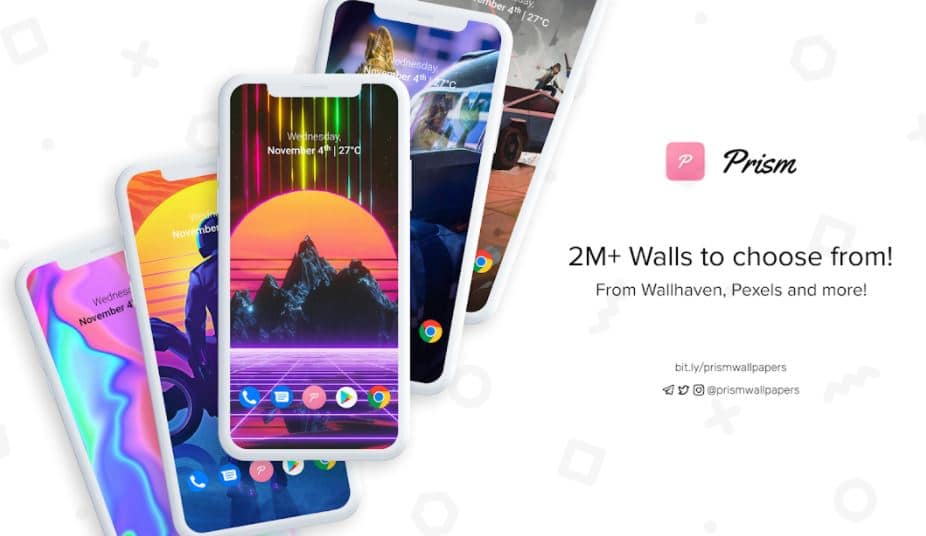 ---
Best Laptop Deals
[content-egg-block template=offers_grid]
---
Pro Screens – Best Homescreen Setup App
Next up we have pro Screens which is a very well-designed app that provides you with some seriously hand-picked home screen setups that will take your Android experience to the next level.
In this app, you will find some selected home screen setups that will inspire you to customize your smartphone.
With each setup, the app will also showcase the set of apps that you will be needing to pull this off, like which wallpaper or widget app has been used to create a specific setup.
Also, you can upgrade to the premium version of this app that will remove the ads and you will be greeted with some extra goodies.
Related: Best KWGT Widgets For Android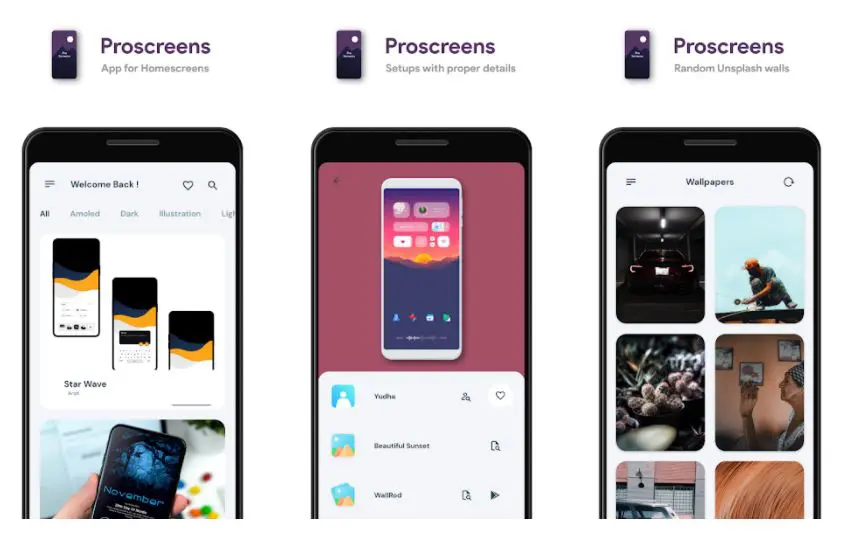 ---
Bitlit – Android Customization Apps
Now I know you guys love customizing your Android devices, maybe that's why you are watching this video.
So, for all the fans of Android Customization here is an amazing app called Bitlit, that will keep you updated with all the latest news about apps such as wallpapers, icons, widgets etc.
For instance, if an app developer has added some new wallpapers or icons to their app then you will be updated here.
This app will also help you in exploring new apps as most of the time new apps gets un-noticed as there are millions of apps available on the play store.
Related: Best Android Customization Apps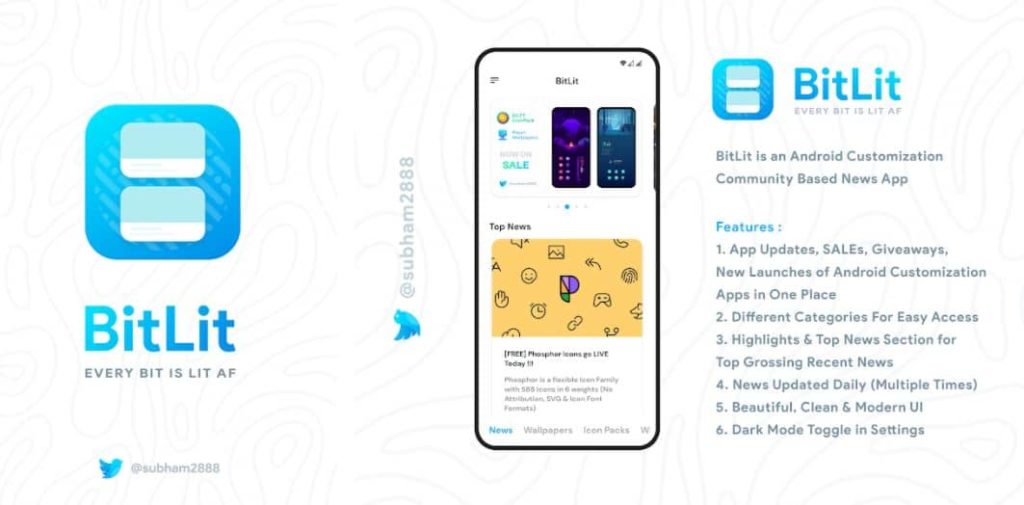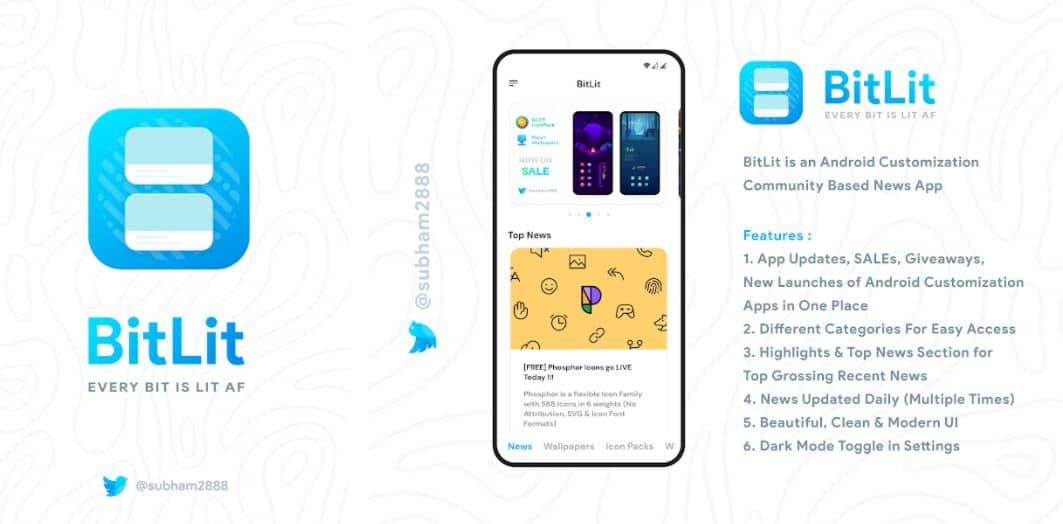 ---
Screenie – Android Customization Apps
Screenie is another Amazingly useful app for home screen setup enthusiasts and the core functionality of this app is to showcase innovative home screen setups that will eventually improve your Android customizing experience.
One of the best features of this app is that it provides you with the actual backup files of various home screen setups. For instance, while searching for a new home screen you stumbled upon a setup that you want to recreate on your device.
Now as you know creating setups takes time but with this backup feature, you can load any home screen setup onto your phone within minutes.
Overall, the app is quite responsive and if you are looking for a fresh setup then this app will definitely be useful.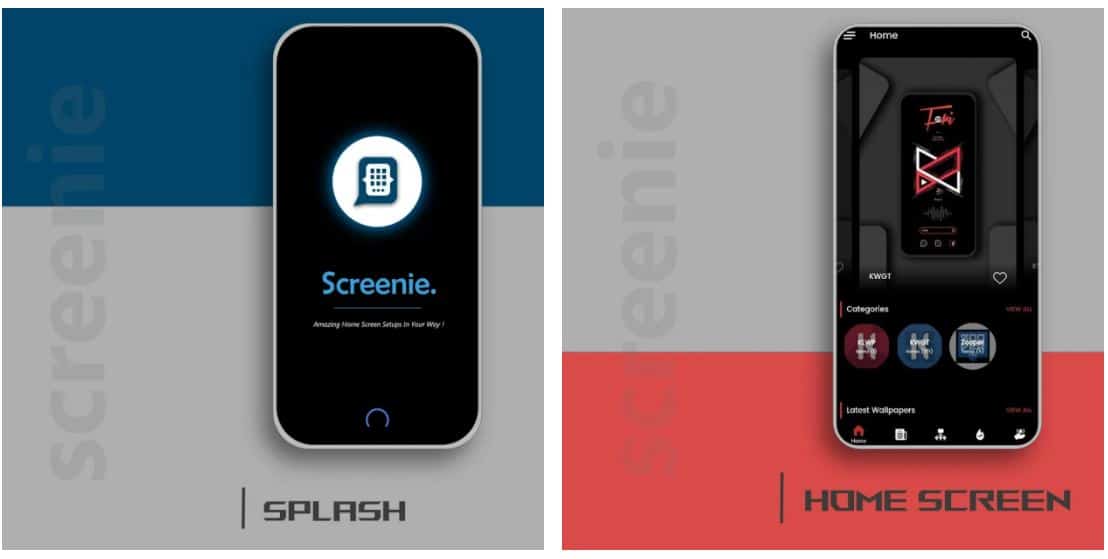 Thank you for reading! Try these out too:
Amazon Deals:
[content-egg-block template=offers_list]