You Might Be wondering which Linux DISTRO to use to Write Some Code? Well, that's exactly why I am here to help you out to choose the best Linux DISTRO in 2020 & get started coding. There are tons of Linux DISTROS in the market and every Linux can be used for coding, but what matters to the end-user is to have a DISTRO that is faster and supports for a long time.
This guide shows the TOP 3 best Linux Distros in 2020 that you should use for coding. These distributions of Linux, which I will be showing in a few minutes are merely based on my experience & liking. From computer science students to basic users, who are willing to learn a program or wanted to familiarize themselves with the Linux Operating system then these DISTROS would be helpful for them.
Best linux Distros For Programming
1. KDE Neon – Best linux Distros For Programming
The first from The List of Top 3 Best linux Distros, We are having KDE Neon. This Linux Distribution is made by the community of KDE. It is based On Ubuntu LTS release & this way you can install any Ubuntu Package on KDE Neon. One of the best features of KDE neon is that it comes with the latest plasma desktop environment which is minimal & fast. The desktop is clean & neat with bare minimum packages installed.
The plasma user interface is pretty snappy. Switching between applications or multi-tasking is pretty fast. Using a scroll button on the taskbar would let you quickly jump to any app in a blink of the eye. From the app drawer to Taskbar, all the icons, the Menu bar has a richer look. If you are coming from windows 10, then you would Love KDE Plasma. It gives an in numerous options to customize the user interface according to your fancy.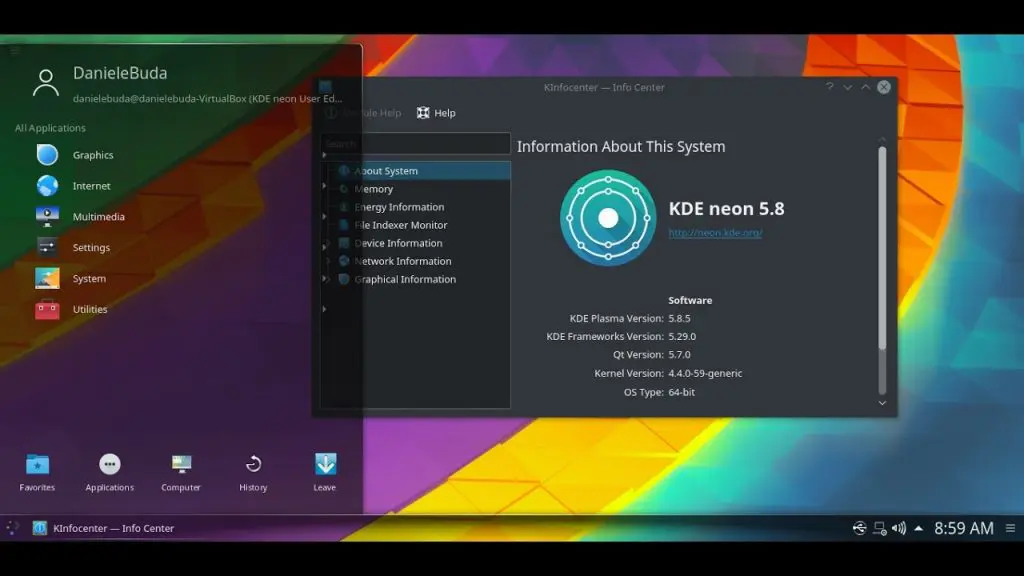 When it comes to Coding, I have been Using KDE NEON for 20 Days to learn Java Programming & I use IntelliJ IDE & it works perfectly fine. You can run any IDE or Text editors depending on which programming language or framework you choose to work. For instance, you can install the ATOM text editor from a terminal by typing a few commands. You can install any toolkits using Aptitude or the default KDE package managers very easily.
The big thing, I have noticed in KDE neon is that there may be zero percent crashes you would encounter. This is a super stable Linux desktop that I have used before. Thanks to the PLASMA interface, even if you have tons of things running in the background like compiling or building, KDE Neon can handle anything you throw at it without any hiccups. So, this is one of the Best linux Distros that you should try in 2020.
2. Ubuntu 20.04 L T S – Best linux Distros For Programming
Ubuntu 20.04 LTS is one of the Most popular Linux DISTRO out there in the market that is considered to be as a king of DISTROS when it comes to supporting. From beginners to Linux professional users everyone uses it as a primary OS. Ubuntu desktop provides long term support by updating the packages on time to time basis. Since it's based on Debian, it uses the DEB packager manager to install various packages. It also supports snap packages which are simple to use & quite reliable.
Ubuntu is specifically designed for programmers. It has a large collection of software packages that are available in their repositories that is best suited for development. Ubuntu desktop offers different flavors of desktop environments. The default GNOME edition of ubuntu is widely popular and used by many people. It has a minimal user interface, and very easy to navigate across the system. I have been using ubuntu for 7 years on my primary computer for coding.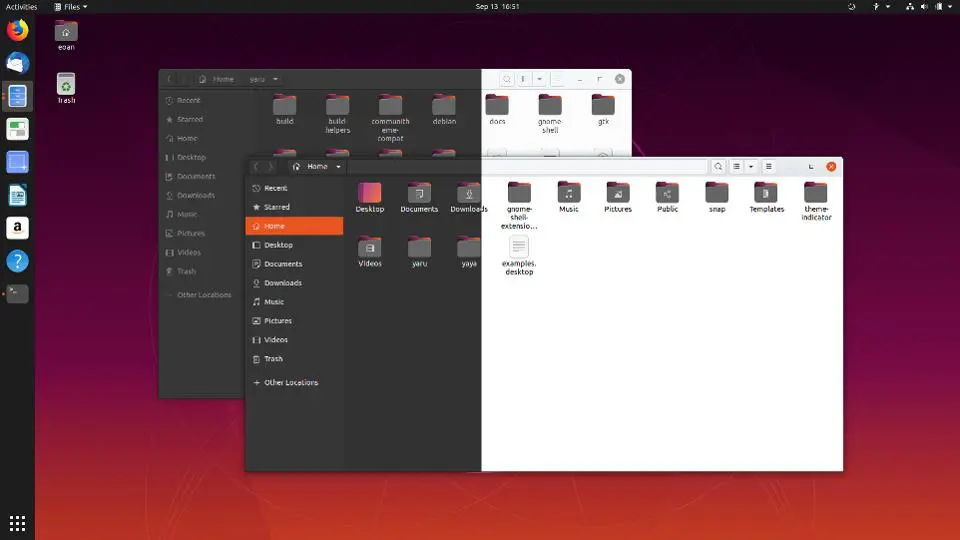 Using Ubuntu Linux, I learned C, C++, Python, HTML, CSS & JavaScript. The tools it offers are full of exuberance. From Building Custom ROMS For Android to deploying an android application or creating a brand-new website it's very easy. Due to the vast support of ubuntu, any problem you face within the system can be fixed by a few searches on the internet. You can ask the ubuntu community and find an answer to your question in a few minutes, which make this Best linux Distros option that you should consider.
3. FEDORA – Best linux Distros For Programming
Last but not the least, we are having another most popular Linux DISTRO named FEDORA. Do you know the creator of the Linux Operating system uses Fedora? So, if he uses it, then there's something special about it. By the time of recording this video Fedora workstation version, 31 is the latest stable release. This DISTRO is supported by various software companies that provide many third-party applications. Like ubuntu, Fedora has a large collection of software tools that can be used for developing and building software programs.
Fedora's work station is merely dedicated to developers which is reliable, user friendly and powerful operating for your laptop or desktop computer. It supports a wide range of audience from students to professionals in corporate environments. Now, Fedora comes with a sleek user interface and is powered by the Gnome 3 Desktop environment. GNOME is built with developer feedback and minimizes distractions, so you can concentrate on what's important.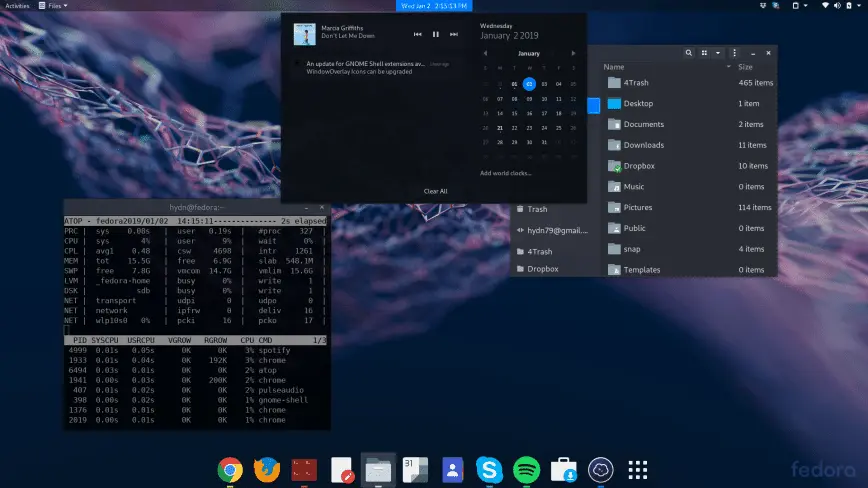 Fedora provides a CLI tool called DNF, to manage or install packages from the terminal. Since Fedora is sponsored by red-hat then imagine how the support would be like. The fedora forum is a very friendly platform to share your problem and get them fixed in a few hours.
Like Ubuntu Fedora is pretty stable & most importantly it comes with an open source component, which make a perfect choice if you are a die-hard fan of open source. This Best linux Distros is definetely worth trying.
Conclusion
So, these are my TOP 3 list of Best linux Distrosfor Coding in 2020 that you should use for learning or building software. Let me know, what do you think about it, if you have any suggestion in your mind, comment down below.
You may like to read: