When it comes to Linux, the general perception is that it's an operating system ideally suited for coding and programming. Gaming is the last choice when talking bout Linux. The argument is quite justified since you might not instantly find the most-awaited game on Linux. All the required drivers and tools for running the game in high resolution may also not be available on a Linux desktop. However, the past few years have seen a tremendous shift, and now the best Linux distro for gaming is a reality.
The gaming trend on Linux has evolved tremendously, with the Valve's Steam Deck creating the system for Windows users to play games on the operating system. However, unlike Windows, Linux is a little different, and we might not be able to differentiate between the various distributions that are available out there.
Thus, we have compiled a list of the best Linux distro for gaming after considering all the choices. Our list will enable you to shortlist your choices and select the ones based on functionality, convenience, and suitability. It will shift the burden of the task from you to us, thus allowing you to reach a more reliable decision.
Excited? Let's Get Started
Best Linux Distro For Gaming
Linux Mint
Linux mint is one of the best Linux distros for gaming, particularly for beginners and windows users. Since the popularity of Linux is on a consistent rise, many people are learning the OS. These users want to get their hands on a distro that provides a smooth learning journey and features and functionality. Linux mint is one of the fast-growing distros ideally suitable for novice users. Many users even think it's even better than Ubuntu for new users.
Linux Mint also acts as an ideal replacement for the Windows operating system with its impeccable desktop experience. Furthermore, you won't have to spend much time on its installation and the packages before performing the tasks. It also doesn't require heavy system requirements, thus making it an excellent choice for old systems.
Linux Mint usually ships in three main flavors. It includes MATE, Cinnamon, and XFCE. Among all these, Cinnamon provides the ideal desktop environment. Its interface resembles Windows Vista/7/XP. A huge benefit of Linux Mint is that it consumes less memory which means that you will be able to download it on an older PC easily. It comes with a set of pre-installed applications handy at certain points.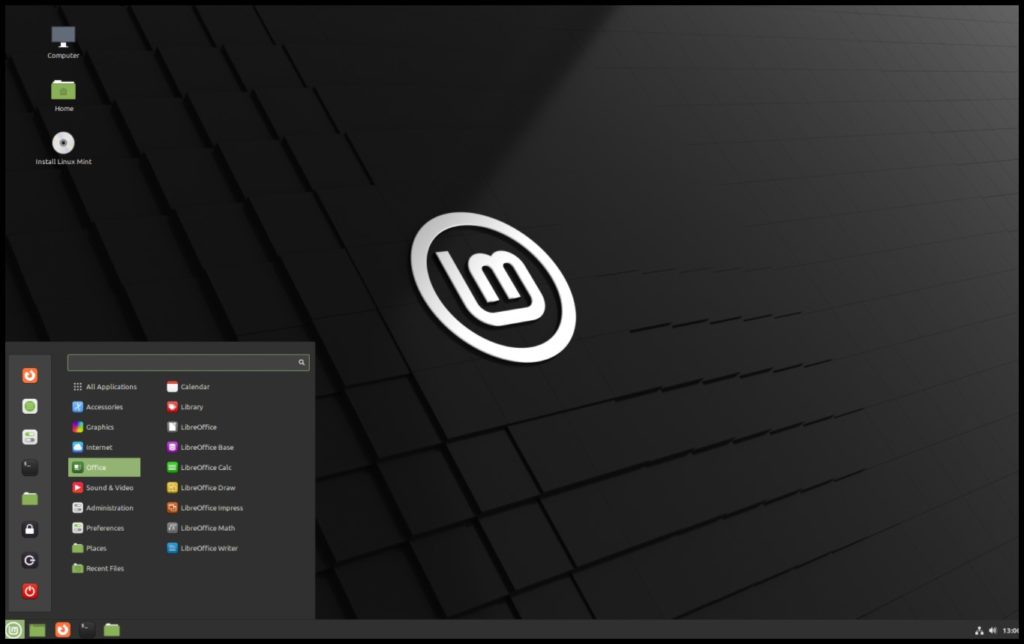 Standout features:
Consumes less memory
Easy to use desktop
Ideal for beginners
Download Linux Mint
---
Drauger OS
Drauger OS calls itself one of the best Linux distros for gaming. It's a Linux desktop gaming operating system based on the Ubuntu LTS release. However, it uses the mainline Linux kernel. The developers incorporate plenty of features in the distribution to make it a great choice for gamers. Moreover, since games require specific specifications, Drauger OS aims to replicate the best experience possible.
The Drauger OS programmers compile the kernel with the low latency enabled features and change the scheduling frequency from 250 Hz to 1000Hz. Due to these changes, the gamers have experienced a massive shift that includes higher and better frame rates and reduced screen tearing, thus improving overall performance during the gameplay. Since these traits are essential to ensure an exceptional gaming experience, the changes aim to create an unmatchable gaming environment.
The Distro straightaway installs the steam client at the start of the live environment. It also uses a curated Xfce desktop atmosphere. The novice users will go through a detailed tutorial and the welcome apps to provide them with a brief understanding of the gaming environment.
A significant benefit of Drauger OS is that it also supports many Xbox 360 controllers and some PlayStation ones. The distribution also comes with plenty of pre-installed applications and tools to improve the overall gaming experience, including DXVK, PlayOnLinux, Wine, Lutris, and, most notable, Stream.
Since the distro comes with plenty of apps, Drauger is an excellent choice to meet the daily computing requirements and tasks. You may also need a 32 GB disk space to install Drauger successfully.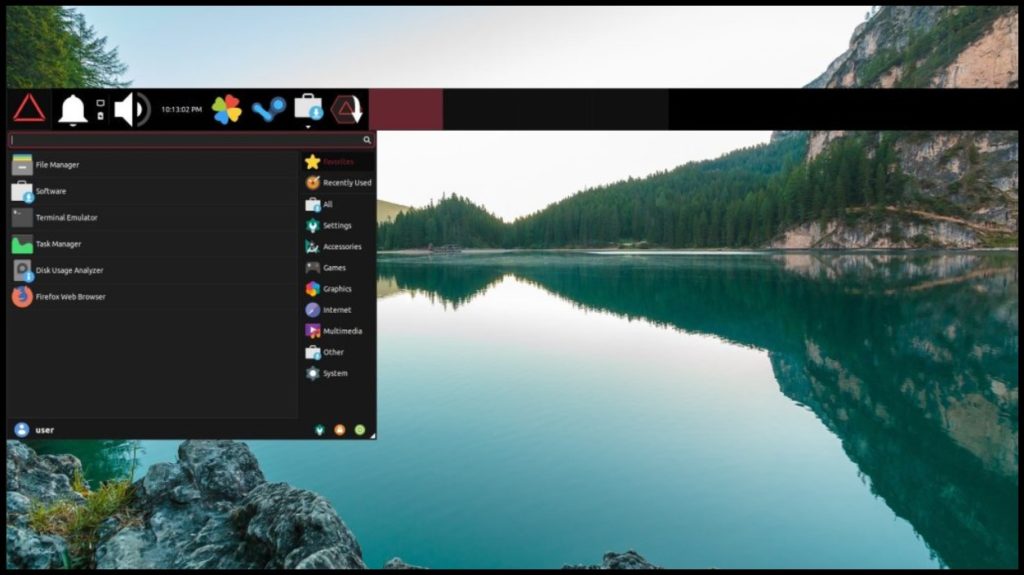 Standout features:
Several controller support
Various gaming platforms
It comes with powerful pre-installed apps
Download Drauger OS
---
Ubuntu GamePack
If you search for the best Linux distro for gaming that provides hundreds of popular games on the OS, Ubuntu GamePack is a great choice. The Ubuntu GamePack is similar to Drauger OS because both are based on Ubuntu; however, the GamePack distro uses the curated Gnome desktop environment. Additionally, using the proprietary codec and the drivers, it offers various gaming platforms and special tools, including PlayOnLinux, Steam, etc.
A benefit of Ubuntu GamePack is that it provides a trial version of CrossOver. This application is proprietary compatible centered on WINE that you can use to run numerous Windows apps and games. It also provides a DOSBox emulator for DOS games and ScummVM to play role-playing or adventure games.
A notable highlight of the Ubuntu GamePack distro is that it provides an optimization set called the GameMode that makes the installation more suitable and simpler for gaming purposes. Apart from the gaming perks, the distro also has plenty of productivity applications that illustrate its capability as an excellent gaming distro. Finally, the Ubuntu GamePack also uses a customizable instance of the Ubuntu Ubiquity installer, which is beneficial for gamers.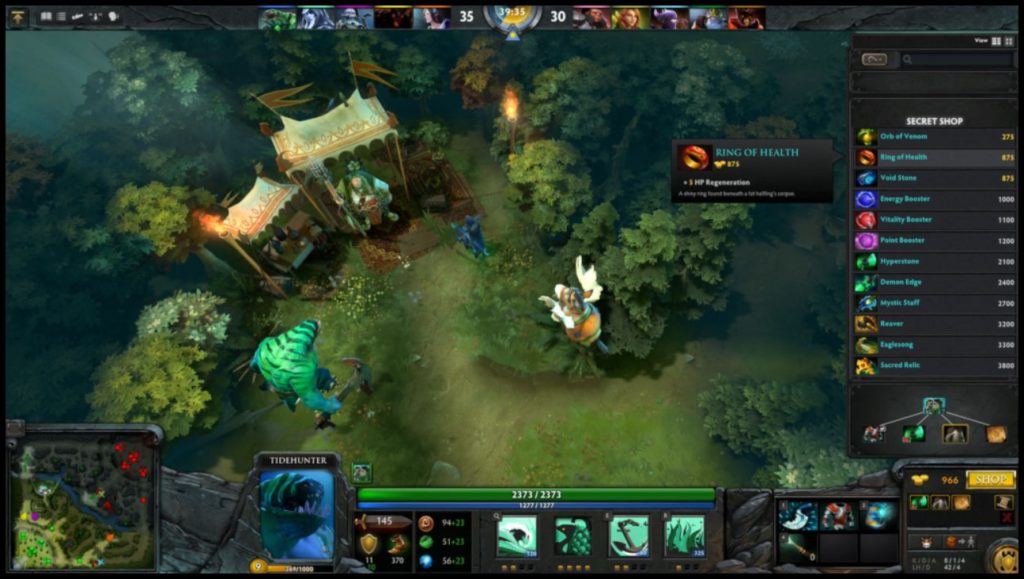 Standout features:
Supports a variety of gaming platforms
Provides numerous desktop apps
Contains GameMode optimization
Download Ubuntu GamePack
---
Fedora Games spin
The Fedora Games Spin is one of the most popular choices among the open-source OS community as many ranks it as one of the best Linux distros for gaming. It is one of the Fedora Distro repositories designed to cater to gamers' requirements and efficiently does so by creating a completely usable live environment.
The Fedora Games Spin Distro is dispersed as a substantial 4.1GB image. The most significant benefit is that it contains different types of games. Thus, the player's arent restricted by only a handful of choices and instead get a lot more. You can enjoy all games, including strategy, adventure, action, first-person shooters, etc. What gets gamers on their feet is the live environment missing in many other distros available.
The Fedora games distro uses the renowned "Xfce desktop environment." The programmers also roll out a new release each time Fedora gets a major update. Thus, you will find the latest version of Fedora games based on the Fedora Workstation 33.
However, there is also a downside to it. Although the distro is, in fact, a very capable choice on our list, it still, to some extent, lacks the dexterity of certain other choices that we have featured on the list. It doesn't include popular gamers platforms such as Steam for a start. Additionally, it also lacks various utilities such as WINE or PlayonLinux. Although, the good news is that you can install these manually. Hence, it can be compensated originally; the distro doesn't come with it.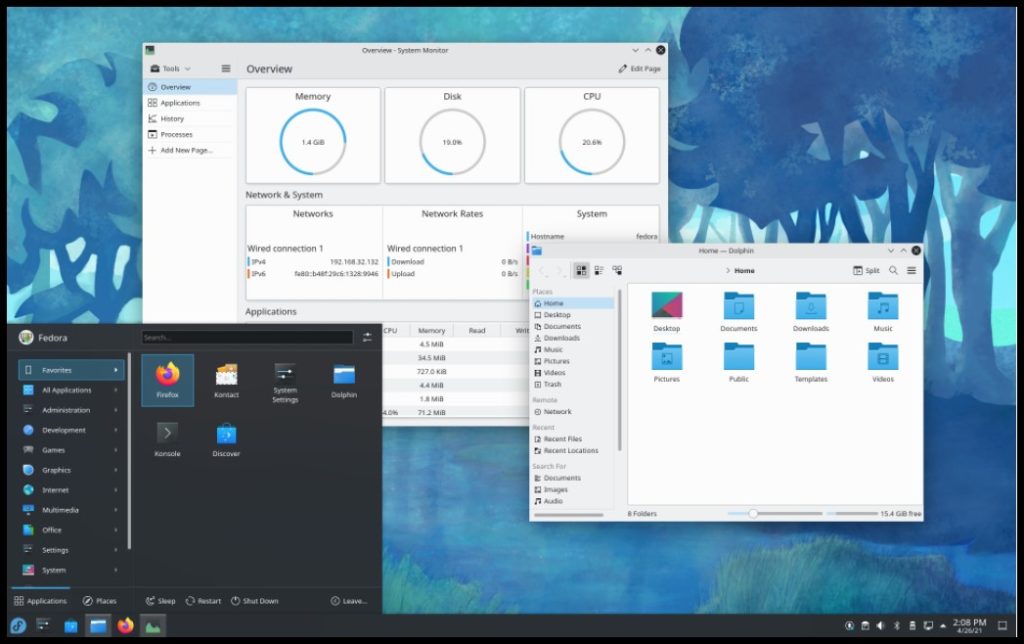 Standout features:
Hundreds of games in a different category
A completely Usable Live Environment
Efficient and capable distro
Download Fedora Games spin
---
Pop!_OS
If you seek to build a gaming station, Pop!_OS is the best Linux distro for gaming to assist you in the process. The distro is a creation of hardware vendor System76, and it's an exceptional choice for gamers looking to assemble a customized and unique system to meet their gaming requirements.
The distribution is based on the notable Ubuntu LTS release as it supports its unique user interface on Gnome called "Pop Shell." The significant reason users who want to create a curated gaming station prefer it is because it has all the required plumbing, which gives users leverage to mold it as they want. For gamers, perhaps one of the essential traits is graphics, and Pop!_OS provides hybrid graphics which operate on Linux, thus giving it an option to launch it on the GPU.
The bad news is that the distro does not ship with any renowned gaming platforms, unlike other choices on our list. Nevertheless, the good news is that you can easily download popular ones such as Lutris, GameHub, and Steam from the app store without much complications. The step is justified since the main aim behind the distro is to provide the gamer with the control of opting for the choices they like. You can get the distro in various flavors, including a standard image or the one available with pre-installed proprietary Nvidia drivers.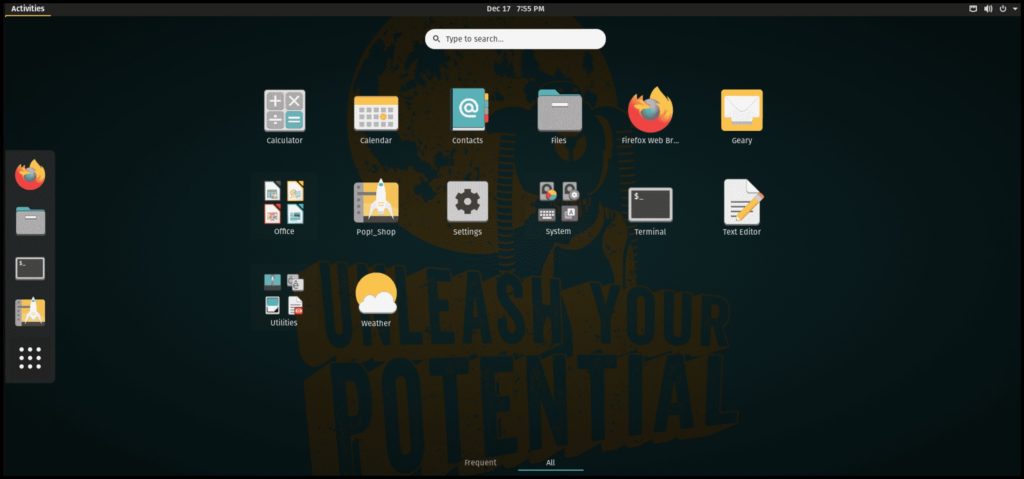 Standout features:
Hybrid graphics supports
Separate images for Nvidia users
Ideal for creating customized gaming stations
Download Pop!_OS
---
Lakka
Lakka is a distro that will let you convert your computer into a retro gaming console, thus portraying an ideal gaming environment that makes it one of the best Linux distros for gaming. It is a lightweight choice; thus, you won't have any complications downloading it. Furthermore, its also built at the top of a libretto core and uses the RetroArch as the front end. Many experienced gamers prefer Lakka because of its ability to emulate various consoles, making it a great choice.
You can get Lakka for your PC as a bootable USB image. It also has different versions available for other ARM-based machines like Raspberry Pi. The distribution is also compatible with and supports various keyboards and Wireless PS4 and PS3 controllers. You can also connect an Xbox 360 controller if you possess the proprietary dongle.
The RetroArch also contains very useful autoconfiguration features, which means that most of the controllers will be able to connect to use without manually mapping the keys. The Lakka documentation provides great walkthroughs if you can't get your head around a setup.
The OS, however, does not ship with any games pre-installed due to copyright infringement laws. You will have to get the ISO images of the gaming CDs you have, or you can also precompile the ROM files of the arcade games. The Internet Archive of the distro contains various public domain ROMS that you can use to install games.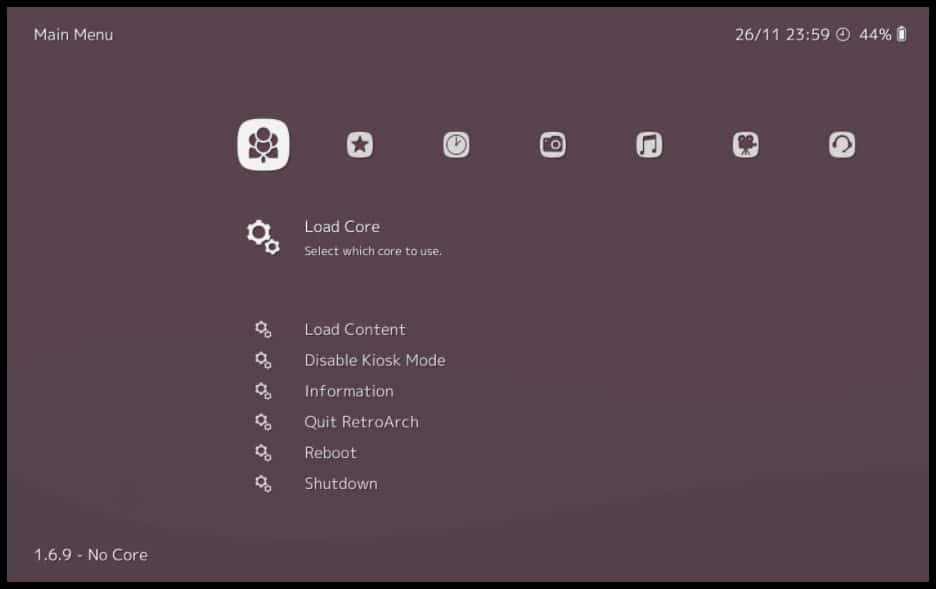 Standout features:
It can emulate various consoles
The distro is available on various platforms
Supports Keyboards and controllers
Download Lakka
---
Manjaro Linux
Manjaro Linux is another excellent lightweight choice on our best Linux distro for gaming list. There are plenty of reasons which take Manjaro a top selection, starting from its easy setup, attractive color schemes, unique icons, and flexibility at the top of a lot more. The arch Linux-based distribution is a famous choice for computing reasons, but you can also use it for gaming purposes. Linux provides a great middle patch for both new users and experienced ones who want to ensure stability and enjoy some state-of-the-art software.
Manjaro comes with a pre-installed Steam client, and it also contains various gaming drivers that you may require, including Nvidia GeForce and AMD Radeon. Thus, the gamers will save the time and effort of getting them separately. The distro also supports various controllers as its compatible with all the major choices without a concern.
Overall, Manjaro is an excellent choice as it's a polished distro that you can use for daily use and gaming. Its feature will allow you to use it as a computing device and a distro curated particularly for gaming.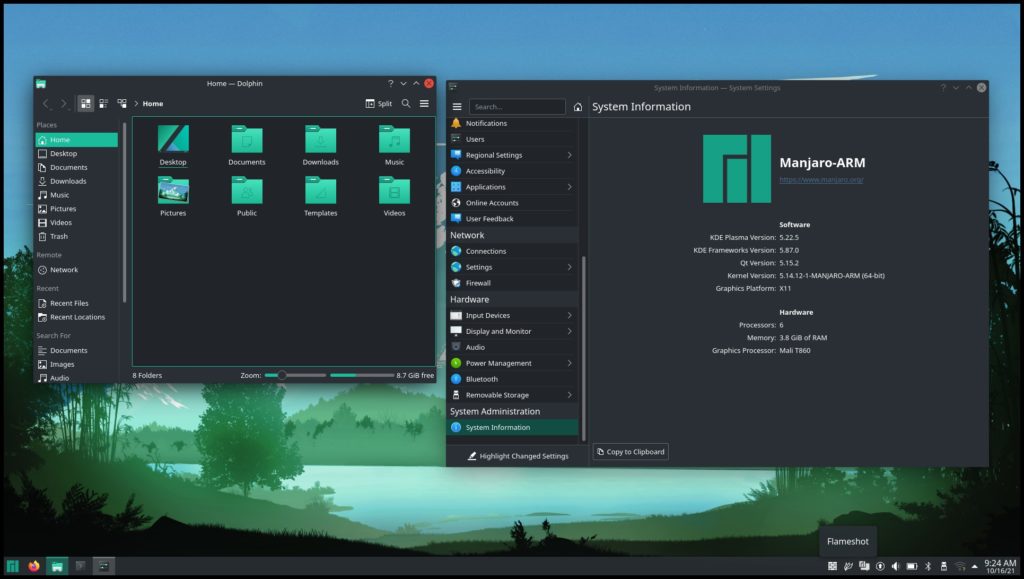 Standout features:
Arch Linux documentation
Steam and drivers pre-installed
Ideal for daily gaming requirements
Download Manjaro Linux
---
SparkyLinux – GameOver Edition
The developers of Sparky Linux have rolled out three popular editions; it includes Multimedia, GameOver, and Rescue. Since we are considering the best Linux distro for gaming, ideally, the most suitable choice to meet our requirements is the GameOver version. The latest release features the LXDE desktop. The major advantage of SparkyLinux is that it comes with plenty of useful scripts and games pre-installed, so you won't have to worry about it. However, it goes beyond that to provide you with the Sparky APTus Gamer feature that allows you to install the games from popular consoles, emulators, etc., conveniently.
The Linux distro offers some other features: Steam, PlayOnLinux, itch clients, and Wine for Linux. It also provides many beneficial tools for daily computing and more general usage of the distro. Overall, it's an excellent choice for users who want to run a complete OS with many tools and functions pre-installed.
Standout features:
Pre-installed clients
LXDE Desktop
Sparky APT us Gamers feature
Download SparkyLinux
---
Conclusions
When you have so much diversity and choices available in the category of the best Linux distro for gaming, it can be hard to find the choice that provides you with an impeccable gaming experience. Our list above provides you pointers with all the choices to help you select the best Linux distro for gaming. Hopefully, after going through our list, you can reach a more reasonable decision.
Thank you for reading! Try these out too:
General FAQs
What is the best Linux distro for gaming?
There are plenty of choices that you can label as the best Linux distros for gaming. Two of the best choices include Linux Mint, Drauger OS, and Ubuntu GamePack.
Does the best Linux distro for gaming come with Steam?
Yes, many of our choices on our best Linux distro for gaming list come with pre-installed clients like Steam.
Does the best Linux distro for gaming come with games?
Although some Linux distros do come with pre-installed games, you can use the app stores of others to download games.