Programers have long favored Linux-based operating systems for creating apps and software. Developers use various Linux distributions to get their hands on the ideal coding environment and swiftly perform the operations, thus creating something unique. However, it becomes extremely hard to find the best Linux distro for developers due to versatility, more precisely with more than 600 distros.
If you are a programmer, you will already be familiar with all the coding requirements. Some notable factors include flexibility, compatibility, stability, and power. So, whether you are a programmer or someone who would like to access a developer and coder-friendly environment, the best Linux distro for developers can be your ideal destination.
If you are anxious to find the best choices available, find yourself at ease. We have compiled a list of the best Linux distro for developers that you can use.
Excited? Let's get started
Benefits of Best Linux Distro for Developers
Customization: One of the key traits that make Linux the ideal coding choice is its customization. Since it's an open-source operating system, all the programmers can developers can add or create programs as per their requirements. Thus, it creates a reliable environment for them to flourish.
Secure: Another huge benefit of the best Linux distro for developers is that it provides a safer environment. It incorporates plenty of features that ensure the safety of the developer's programs.
Efficiency: There are plenty of choices available in the category of best Linux distro for developers. You will find plenty of custom tools, libraries, etc., to support you during the process, thus offering you a complete platform that allows you to create programs with a lot more liberty.
Best Linux Distro For Developers
---
Ubuntu
Ubuntu is among the most popular and best Linux distros for developers. For years, the open-source community has promoted it making it the ideal choice for programmers and notable beginners who are just starting with it. Ubuntu can be your first choice as you eventually move on to more complex choices.
The distro comes with plenty of pre-installed apps and valuable software to make it easy for coders and beginners while saving plenty of time. Since the operating system also offers a stable release schedule, the Long term support (LTS) releases get a long support duration, thus providing a stable programming environment that doesn't need a lot of constant upgrades. Therefore, if you seek stability and peace of mind, Ubuntu is a great choice.
Ubuntu is also the distro behind the Android opens source product for creating source files. The Android apps are constantly tested through the latest Ubuntu versions. Furthermore, the distro's official website provides access to numerous tutorials and guides, ensuring better programming and development prowess.
A significant feature of Ubuntu is that you can discover each programming tool and library in Ubuntu's repositories (official) or inside the PPA (Personal package achieve). Thus, with the introduction of its snap packaging format, you can install new software with a lot of conveniences.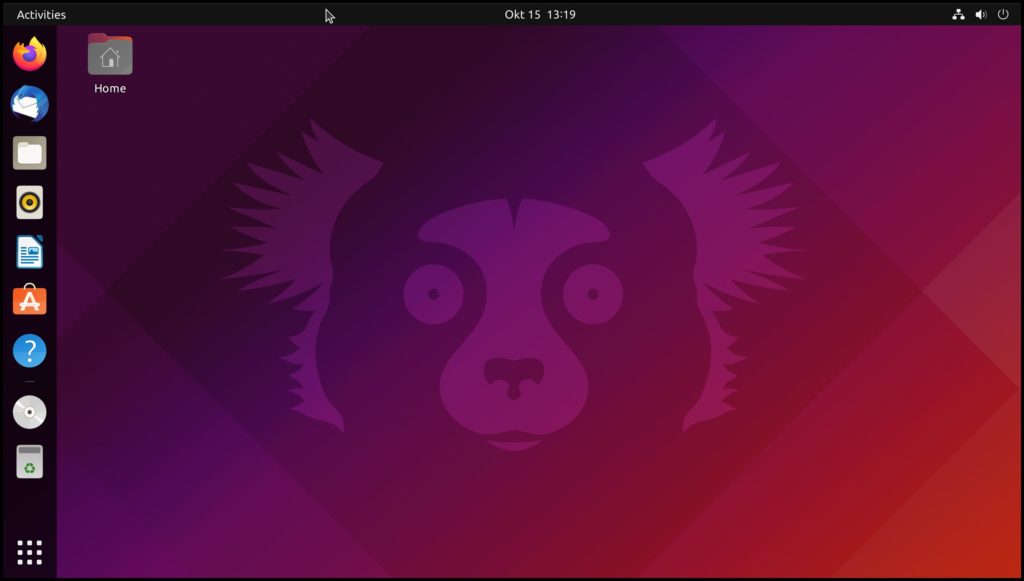 Standout features:
Distro behind Android open source files
An ideal choice for beginners
It comes with plenty of inbuilt apps and software
Download Ubuntu
---
Manjaro
Manjaro is one of the best Linux distros for developers for its efficient development and convenient nature. An arch distro provides a user-friendly experience, thus providing plenty of custom intuitive tools that you can use with more freedom. One of the most powerful distros is the Arch; however, it's hard to install; instead, you can rely on Manjaro Linux to provide an equivalent experience.
The most significant benefit of Manjaro is that it provides a customized environment ideal for developers. It is available in various editions with alternating environments. Its benefit is that it is customized to suit different user requirements. For Qt developers, the KDE edition of the Manjaro distro also includes various useful tools, including Qt Assistant and Qt designer, that can aid the development process.
Hence, for developers, Manjaro is a choice that can efficiently allow them to code with all the required assistance and the right environment. It also claims that the distro ships with various tools needed to create and develop software for others. As per the website, you can rely on Manjaro's instinctive package manager to conveniently install various IDEs such as Qt creator, Netbeans, or KDevelop. You can also get libraries like matplotlib, libnoise, and boost. Apart from its repositories, you can easily access the AUR (Arch User Repository), which contains various libraries and tools.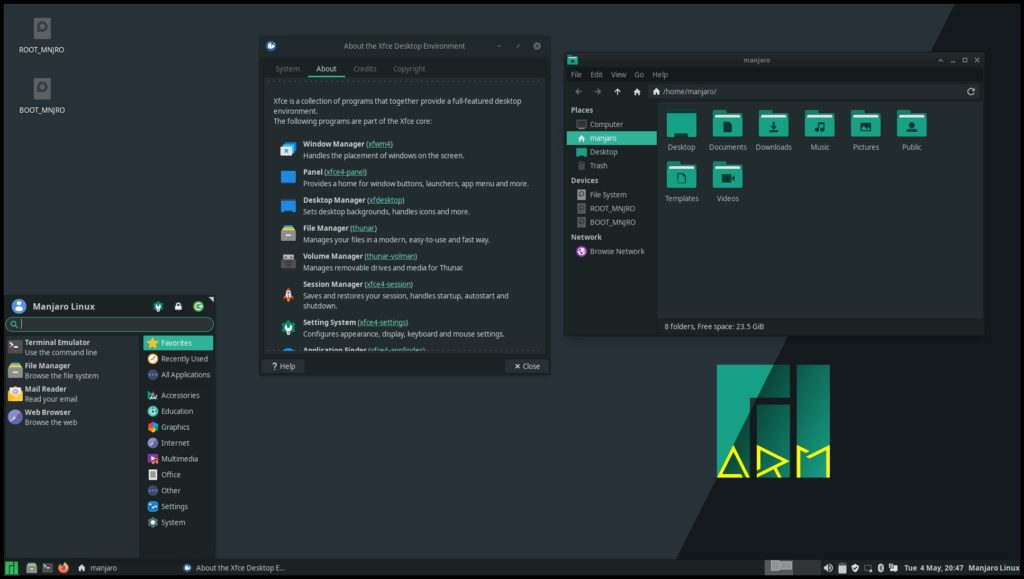 Standout features:
Get an edition to match your requirements
Get intuitive, customized tools
Easier to download distro
Download Manjaro
---
Puppy Linux
If you are looking for the best Linux distro for developers that will let you create a new program on an old machine, Puppy Linux is a great choice. It is an extra lightweight choice with plenty of separate editions, mainly based on Slackware and Ubuntu. The Operating system can be easily operated using RAM, which is swift and has a higher response rate. You can also conveniently anchor the distro on your hard disk, which means better efficiency.
Although Puppy Linux is a small size distro, in terms of functionality, it quickly excels, thus making it onto our list. It's easy to assume that its small size may mean that it may be deprived of features, but that isn't the thing. The distro ships with plenty of utilities and applications to virtually perform all the functions you want using your desktop.
There are several mechanisms for installing applications in Puppy. A popular and convenient method includes SFS (SquashFS) files. The compressed environment contains one or more applications with all of their dependences. So, if you want to start developing using Puppy, you can rely on the devx SFS files that contain other built tools and development options for efficient creation.
Furthermore, if you ever feel stuck or out of your depth, you can rely on the Puppy Linux Wiki page which serves as a good starting point for novice developers as it shows you ways to install various programming languages.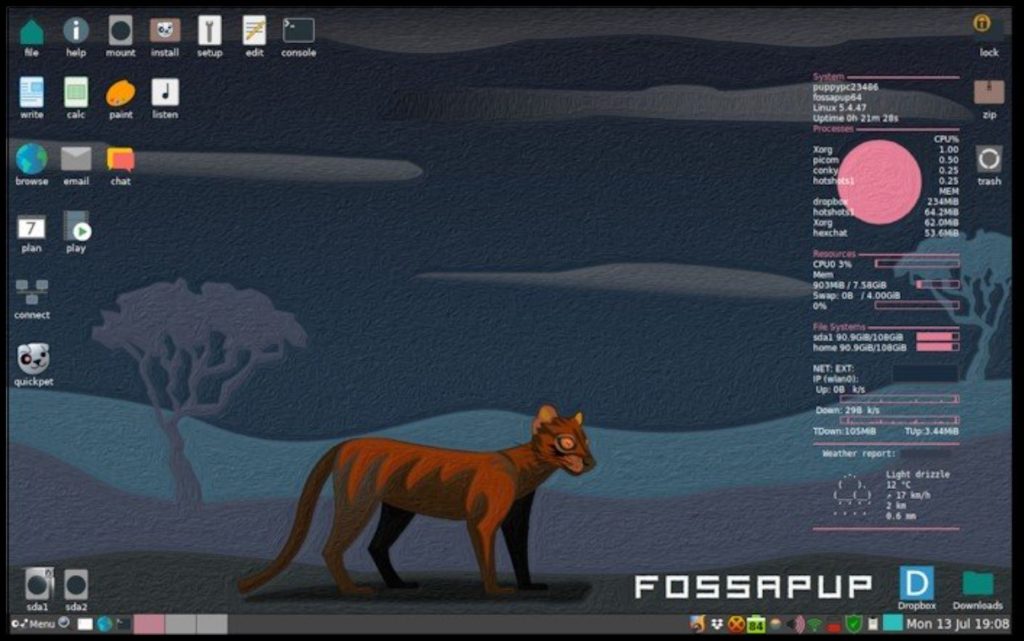 Standout features:
Lightweight distro
Easy and efficient choice
Excellent choice for beginner developers
Download Puppy Linux
---
Solus
Solus is the best Linux distro for developers looking for a rolling distro that offers plenty of stability. It follows a rolling release model, which means that once you download the operating system on your PC, you can keep the updates running instead of the main upgrade. Solus attempts to avoid the installation of the most recent packs and the beta software to ensure the system stability, thus providing the coders a thriving environment without many disparities.
Solus Distro advertises it as a creator of an ideal developers and coders environment with its numerous features. It supports numerous editors and IDEs, including Gnome builder, Atom, Idea, and various version control systems such as Bazaar, Git, etc., through graphical tools such as git-cola and GitKraken. The website also claims to support various programming languages, including Ruby, Go, Node.js, Rust, and PHP.
Although the distro does not ship with many tools you might expect, you can quickly and efficiently get them using the development toolchain.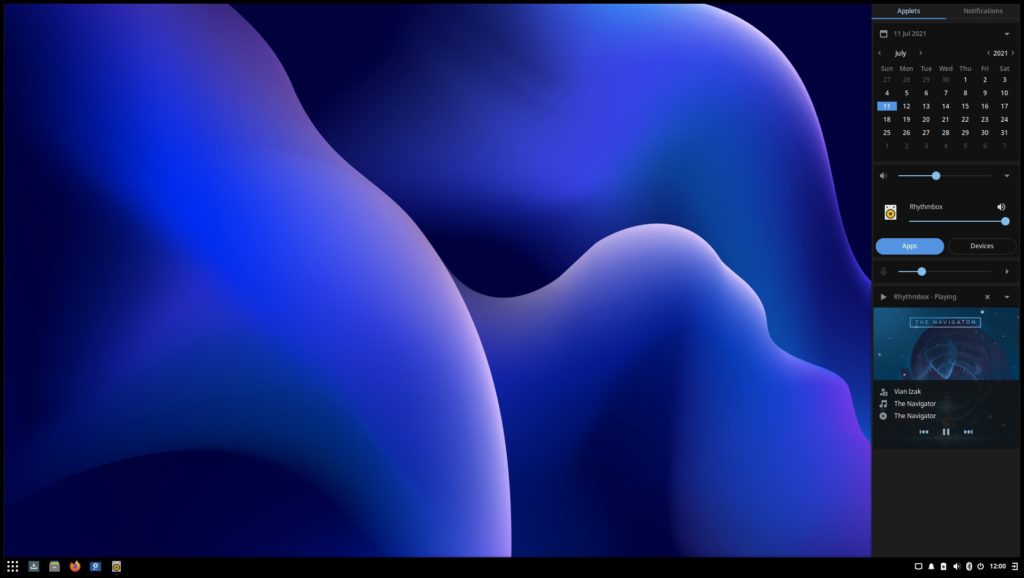 Standout features:
a Curated distro with a rolling release
various editions
Compatible with the development use-cases
Download Solus
---
Debian GNU/Linux
Debian is another popular choice as it is one of the oldest Linux distros created to provide utmost stability. It is also a crucial distribution since many other distros are entirely based on Debian's stable branch. Every program included with Debian needs to meet the guidelines under Debian Free Software criteria. Packages are chosen and tested for inclusion in its stable branch. Although some may be dated, the probability of instability is very low, thus making Debian one of the best Linux distro for developers.
Debian's official website contains plenty of detailed manuals that include various chapters on the programming, thus giving you a tour around the basics of scrip creation, its compilation, and Autoconf to let the scripts be compiled on other distros. Thus, it's an excellent choice for system administrators and expert programmers.
Additionally, Debian also offers a large repository of numerous open-source software, which means that you can find the desired library or program in minutes and with minimal trouble. Thus, Debian is one of the best Linux distros for developers with higher expertise and coding knowledge.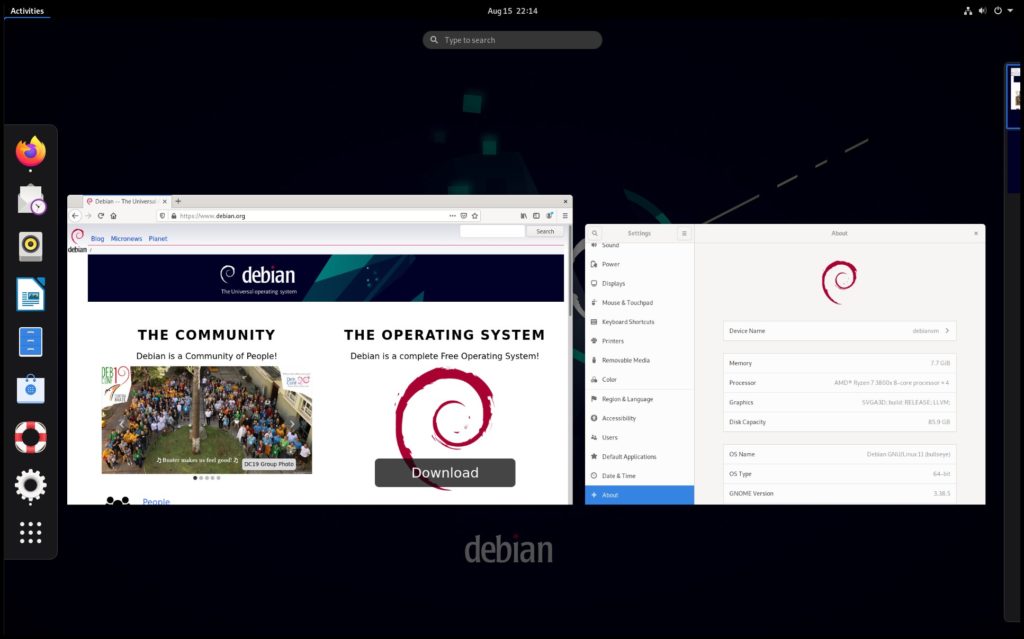 Standout features:
Provides stability
Detailed Manuals
Ideal for advanced programmers
Download Debian GNU/Linux
---
openSUSE
openSUSE is one of the best Linux distros for developers, and although it doesn't get the same attention as Ubuntu, it can give the distribution a run for its money. openSUSE creates an excellent coding environment, thus giving it leverage among other choices. The OpenSUSE project creates two distributions. It includes the openSUSE leap, the "fixed release cycle regular distro," and the openSUSE Tumbleweed, the "rolling release variant."
openSUSE Leap is an "LTS release," which means it keeps itself updated while also ensuring stability. The OpenSUSE Tumbleweed is a rolling release for people who love testing new software. So, if you want to get your hands on more cutting-edge hardware compatibility, Tumbleweed is the ideal choice.
Choosing one of the two choices above depends upon the development type you intend to get involved in. These distros use the openSUSE's exceptional YaST configuration tool that allows you to curate the installation process based on your requirements. A significant benefit of openSUSE is that you can instantly hover to the software portal website and download anything conveniently.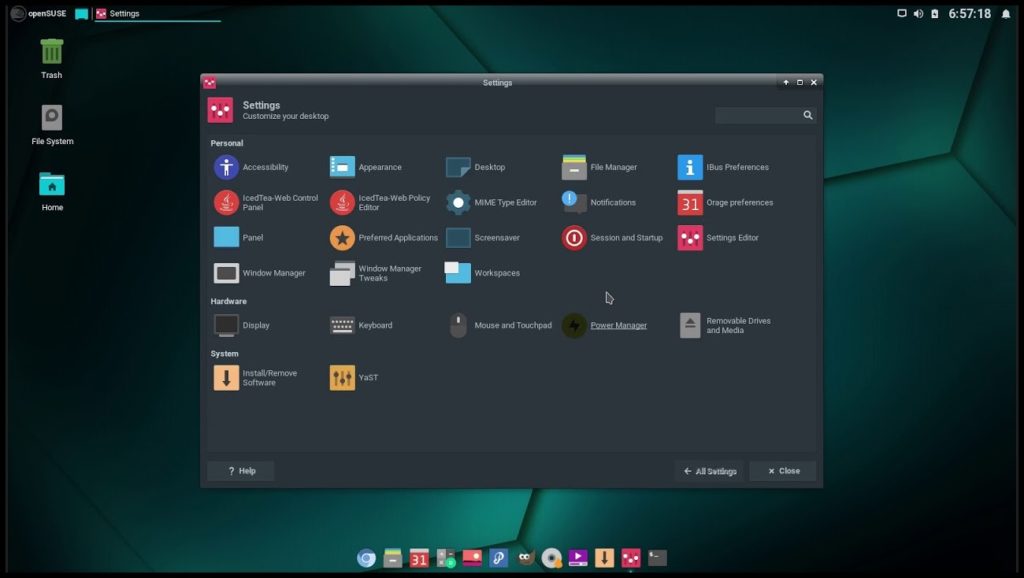 Standout features:
Rolling and regular release
Ideal for programmers
Powerful and versatile configuration tools
---
Fedora Workstation
If you are searching for the best Linux distro for developers that is community-driven and also provides the latest operating system in various editions to aim for a specific usage case, the Fedora workstation is a great choice. The most notable thing about Fedora is the primary sponsor, Red Hat Inc., a popular company inside the Linux network.
The distro is a derivative of RHEL, which is more advanced than the CentOS stream. It is easy to install and set up while also having a separate developer porta. You can start by clicking on "Start a project" to access the guides on web development, desktop, mobile applications, and command lines. It also has an exceptional section dedicated to working on the hardware devices like Arduino.
 Additionally, the Fedora repositories also contain Eclipse, which is a multi-language and featured packed IDE. Eclipse is popularly known for Java but also contains PHP IDE. Another benefit of using it is that you can easily expand its functionality by using various plugins. IF you ever feel stuck or confused about something, you can go to the Fedora forum and magazine, which is a very user-friendly stage that allows you to share all the difficulties and problems that you may be encountering and find a reliable solution or learn more about the tools.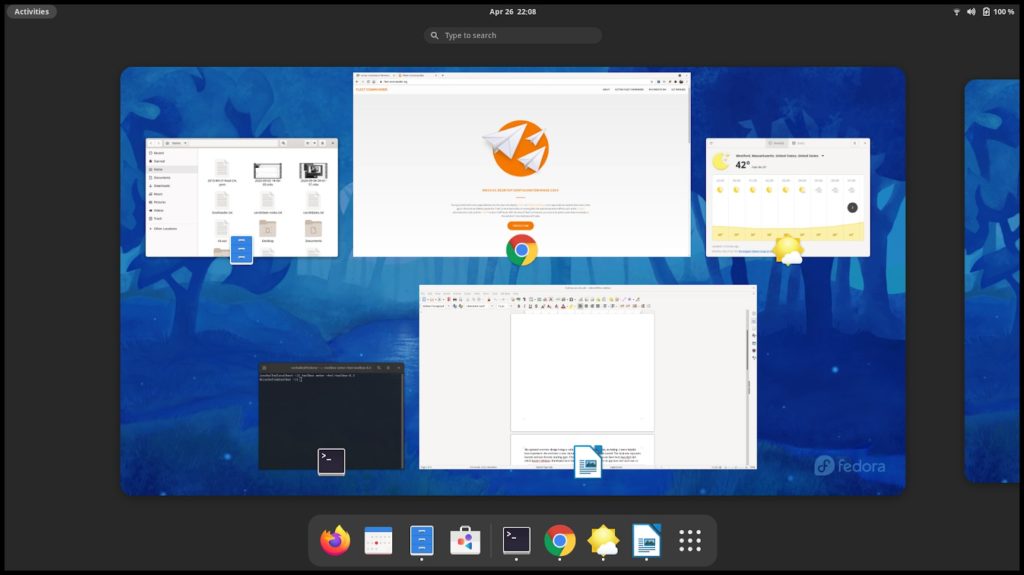 Standout features:
Numerous variants
No tools shortage
Developer-friendly documentations
Download Fedora Workstation
---
Sabayon Linux
Sabayon is another exceptional choice on our best Linux distro for developers list. Sabayon is related to Gentoo, a source-based meta distro that will allow you to create bloat-free installation quickly. However, the only downside is that installing Gentoo Linux isn't easy. Instead, Sabayon Linux compiles all the best features of Gentoo and wraps it inside a more convenient distro that is also more suitable for a wider variety of people.
The benefit of downloading Sabayon Linux is that it is accessible In numerous editions and created on desktop environments. The project intends to provide a more comprehensive experience, and although it's a rolling release, it still excels instability due to its connection with Gentoo. The project is also expected to merge with Funtoo, which the same developers created as Gentoo Linux.
The Sabayon Linux comes with a handful of development tools mainly for python developers; however, you can install more. Accessing Gentoo's famous portage package management system will grant you entrance to a library of numerous tools; thus, you can download the ones you like the most.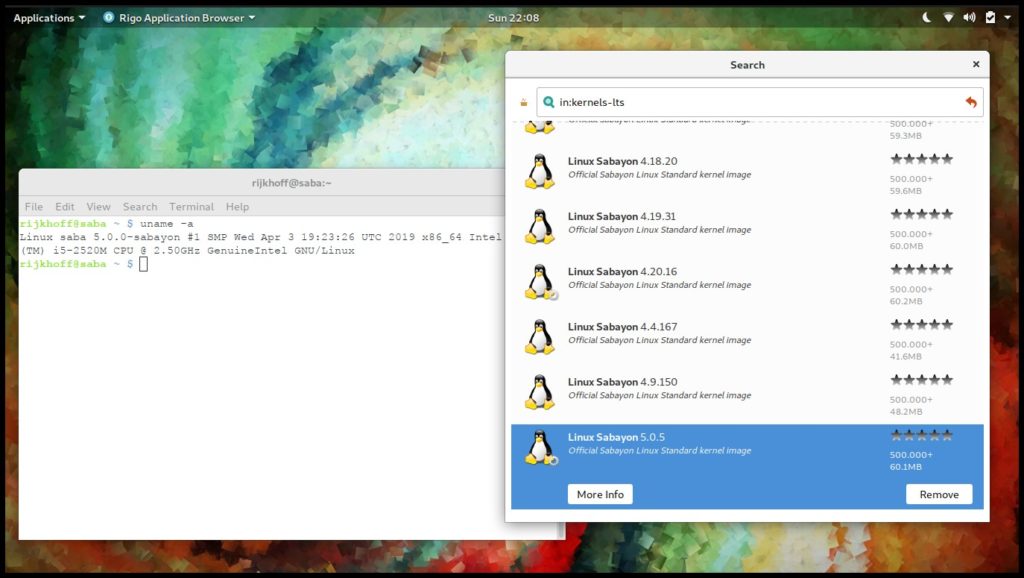 Standout features:
Numerous editions
Gentoo powered Linux distro
Graphics tools
Download Sabayon Linux
---
Final Words
We have listed some of the best Linux distros for developers in our list above. Since there are more than 600 distros out there, finding and choosing the ones that cater to the needs of developers coders can be a stressful task. Thus, we have simplified it for you in our list above, which contains plenty of choices that you can rely on and choose from based on your functionality, requirements, and usage.
Thank you for reading! Try these out too:
General FAQs
What is the best Linux distro for developers suitable for older machines?
The best Linux distro in this situation will be Puppy Linux. It is a lightweight choice that ensures you have all the features you might require. Furthermore, it excels in functionality, thus ensuring you don't miss out.
What is the most popular and best Linux distro for developers?
The most popular choice on our list remains Ubuntu. It is also suitable for various users, which means that every novice and expert developer can get something out of it.
What is the best Linux distro for developers that provides stability?
If you are looking for the most stable choice on our list, Debian GNU/Linux is an excellent one. It is built to provide stability and contains comprehensive manuals to guide you along the way.