If you ask an experienced gamer which OS he would like for his gaming, they would probably recommend Windows. Although the platform can provide an impeccable gaming experience, Linux isn't far behind. For years, Linux was regarded as the most suitable choice for programmers, but its versatility in usage has increased immensely with the recent development. You can now find the best games for Linux efficiently, providing you with an excellent experience and environment.
Launching the Proton compatibility layer with SeamPlay meant that thousands of games created for windows only (DirectX games) will now work on your Linux distro. Additionally, several developers now continue to release plenty of games compatible with Linux. Hence, you get plenty of options as you can enjoy native Linux games and windows curated ones.
However, it shouldn't surprise you that finding the best games for Linux isn't an easy task. There are so many genres, and if you want to find the games that match your interests, it could not be easy without a guide. It is what we intend to provide you through the article as we help you discover the best games for Linux.
The list will contain choices from the steam store that you can find on the Linux platform and the native ones.
Excited? So, Let's get started
Best Games for Linux in 2022
Counter-Strike: Global Offensive
Counter-Strike Global Offensive is one of the best games for Linux. It has insane popularity, and it often ranks as a top-rated choice in the FPS category. The game will provide you with the ideal environment and features to showcase your shooting skills. You can get the game for Linux on Steam, and we ensure that you won't be disappointed with its gameplay and features.
Furthermore, another huge benefit of getting CS GO is that it also contributes a lot to the E-sports industry; thus, if you want to become a professional gamer in the future, this is one step to the ladder. The game features plenty of modes that allow you to train your aim, tracing and reaction time, etc. You can also play with your friends and practice your skill in the unranked mode, or you can choose to play competitive matches.
Counter-Strike is a game that lets you polish all your gaming skills; thus, it has a massive following in the industry. It is an excellent choice if you want a first-person shooter that provides it all.
Related: Best Linux Distro For Gaming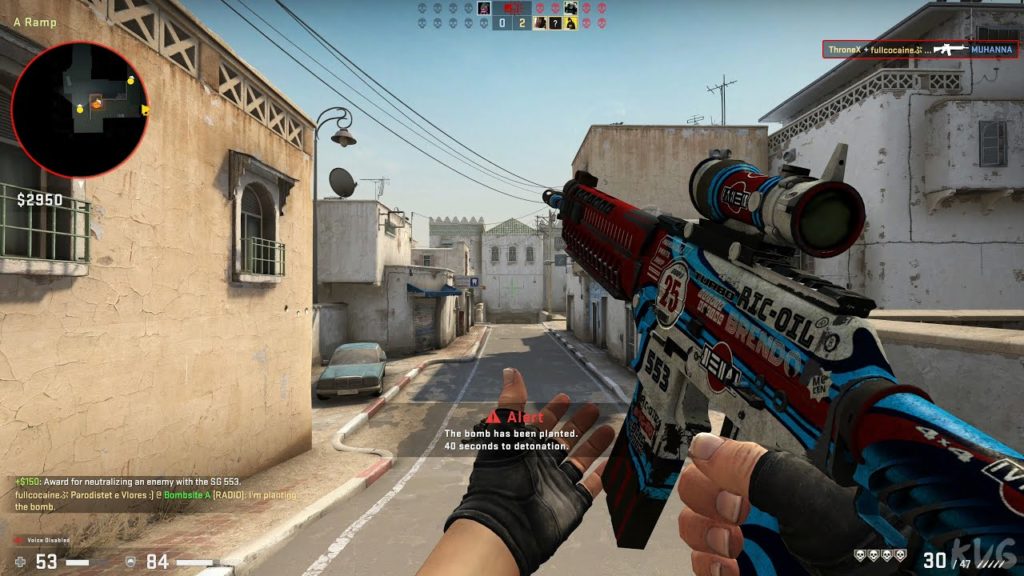 Standout Features:
It comes with ranked and unranked modes
Excellent gaming environment
Ideal for E-sports enthusiasts
Download Counter-Strike for Linux
---
Left 4 Dead 2
Left 4 Dead 2 is the best game for Linux, particularly for people that love short Zombies. The first-person zombie shooter is one of the most popular choices on the platform, and you can play it in the single-player and multiplayer modes. The game has a huge community on Steam, and despite being released years ago, it still features over 30,000 online players daily.
A useful benefit of this game is that you can easily get it for around 1.3 USD on the Steam sale. It will ensure that it satisfies your craving for the thrill and chills you normally want from a zombie game.
It features different modes to ensure you never run out of options and are never bored of playing the same thing continuously. It will provide you with a campaign mode that lets you follow the entire story starting from the buildup of the zombie eclipse. There are four difficulty levels, so in case you think you want some more resistance, this can be extremely useful. There is a single-player mode, and then there is the split-screen where two players can enjoy the game on the same console.
Related: Best Email Client For Linux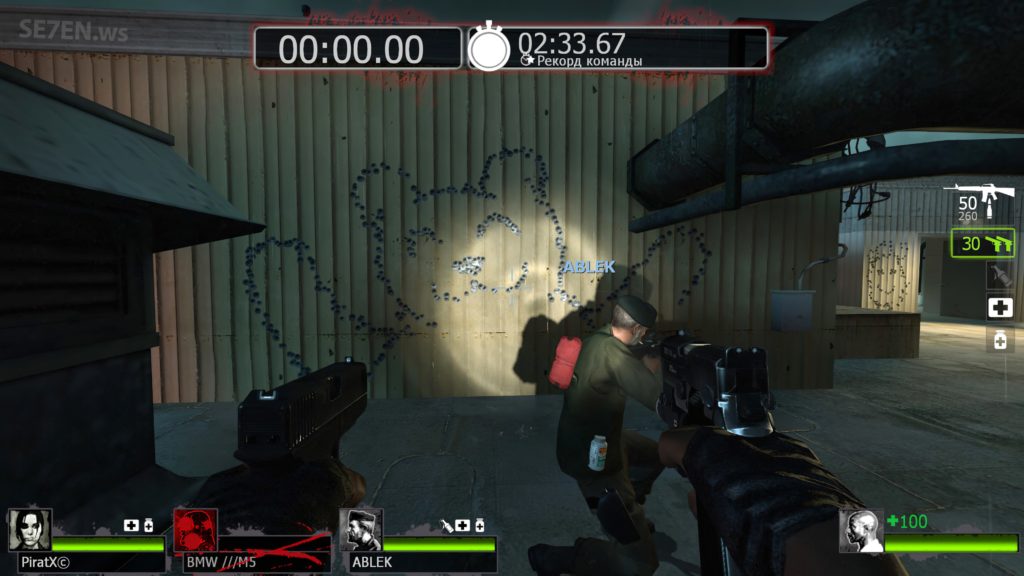 Standout Features:
Filled with thrill
Multiple gaming modes
Enjoy the game as a single-player or split-screen
Download Left 4 Dead 2 for Linux
---
Unturned
Although not all the users might prefer the Voxel-based games for the lego-Esque aesthetic enthusiasts, it can be one of the best games for Linux. It features exciting and thrilling gameplay that focuses on performing missions for survival. The levels are pretty exciting as they ensure the thrill is never undermined; thus, the game is filled with a surprise at every turn. Also importantly, the game is free, and it offers higher graphic quality and better gameplay than the majority of the others you will find without any cost.
The main storyline of Unturned is based on you and your crewmates, who are trying to survive a zombie apocalypse together. You seek out on missions to collect weapons in different locations, collect supplies and notice the depleting bars such as water levels, food, and radiations. The map-maker ensures plenty of endless level variety and game modes that include plenty of short games such as paintball while there are also bigger modes like battle royale.
Related: Best VPN For Linux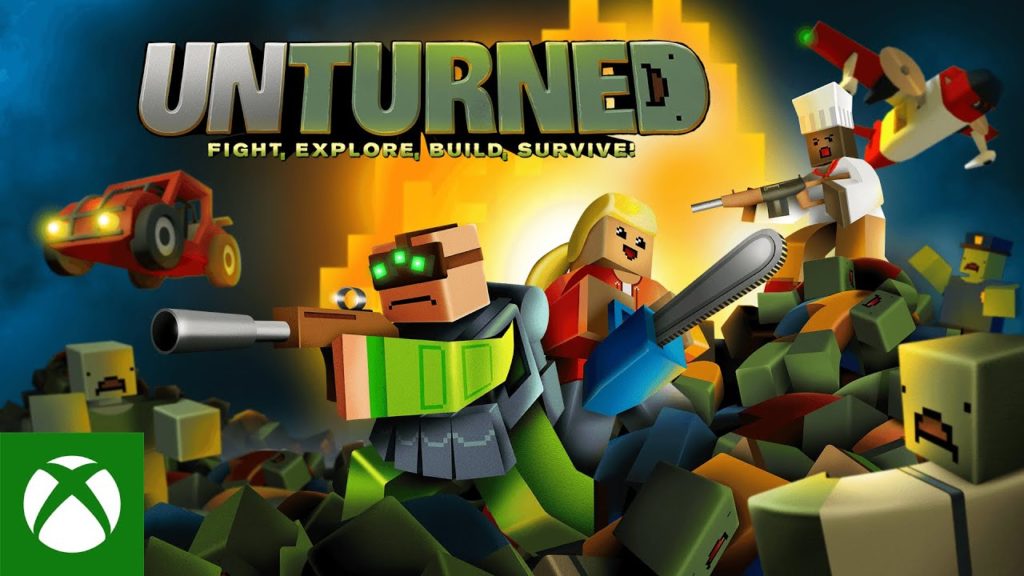 Standout Features:
Ideal for Lego enthusiasts
Free to play
Interesting story modes
Download Unturned for Linux
---
Crusader Kings 3
If you want a game that resembles the old battlefields with kings and knights, Crusader Kings 3 can be the best game for Linux for your purpose. The medieval dynasty simulator came straight out of the digital box and became one of the most popular choices on the platform. Although you may find the game still lacks visual complexity when you hover over the medieval world map, its gameplay and features make up for that as the game intends to fill the conqueror dream of many.
The game provides you with plenty of freedom, allowing you to perform various actions and create your journey. You take control of the royal bloodlines and arrange marriages, assassinate enemies, or set on conquests to increase your family's influence. It's one of the best dynamic story generators you will find, as the game packs excitement and thrill.
Standout features:
Interesting storyline
Create your journey
Excellent war mechanics
Download Crusader Kings 3 for Linux
---
Total War: Warhammer 2
Let's face it, at some point, we have all dreamed of combining movies, IPs, and historical war storylines in a game, and Total War intends to provide that experience. The game has generated massive popularity due to its versatile gameplay that makes it suitable for various gamers and seeks to offer an impeccable experience for everyone that installs it.
The game features a turn-based strategy with real-time tactical gameplay that resembles the Total war series. In campaign mode, the players have to move the armies around different locations on the map and manage the settlements in the turn-based method. Once the armies meet on the battlefield, they fight in real-time, and there are also online battles that you can play and enjoy. You will find the armies of Undead, Skaven, Chaos, Lizardmen, and various other factions go head-to-head.
Related: Best Antivirus For Linux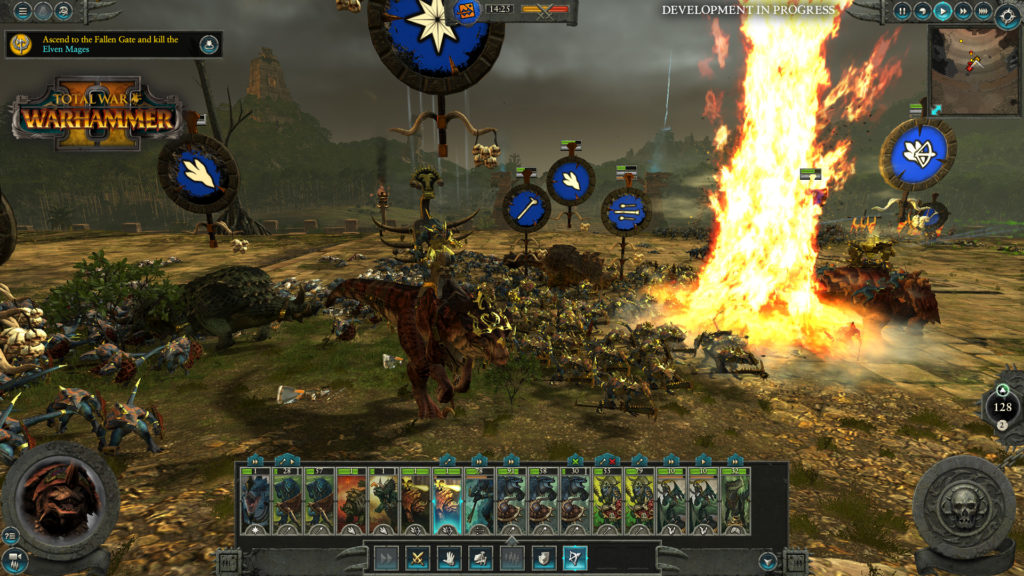 Standout Features:
Real-time battle scenes
Unique gameplay
Strategy based game
Download Total War for Linux
---
Insurgency
Insurgency is one of the best games for Linux in the multiplayer category. It is a highly competitive game that features an excellent source mod and allows you to participate in the close-quarter combats. The team's survival will depend on securing and destroying the enemies' strongholds on various points that you will have to achieve through your skill and gameplay.
The game takes a unique approach to FPS games, including eliminating the ammo counter or the HUD. If you are a hardcore gamer, it will bring back Delta Force nostalgia as the game offers similar gameplay. You can play with up to 40 different weapons and enhance their capability with various attachments. There are 16 maps available to ensure you never get bored of playing the same thing continuously.
Insurgency features seven game modes that can support more than 32 players and includes five cooperative modes to enjoy with your friends. If you want to practice, you can do it in the offline game mode.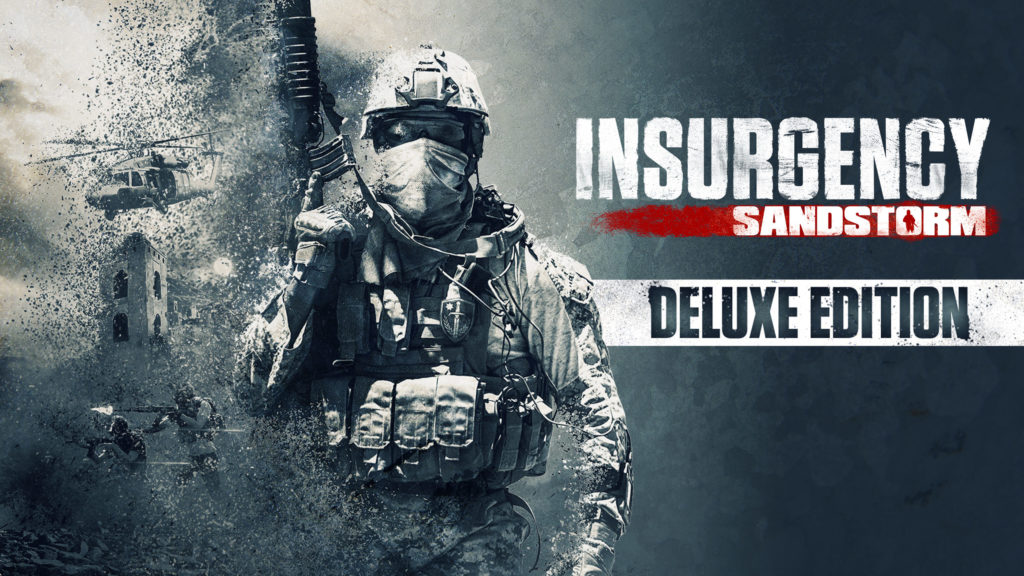 Standout Features:
Multiplayer and single-player mode
Efficient gameplay
Highly competitive game modes
Download Insurgency for Linux
---
Bioshock: Infinite
Bioshock infinite ranks as one of the best games for Linux in the single-player FPS category. The game provides you with the power to dismantle your enemies with different weapons and tricks. As you progress, you meet enemies with better capabilities and capacities; thus, you need great skill to get around them.
The game revolves around a storyline, and new missions are unlocked as you progress through it. It sets off with the city in the sky while the rest of the modes follow. Furthermore, its gameplay is unique and interesting as it lets you use vigorous powers, including throwing explosive fireballs, shooting lightning, releasing crow murders, etc.
Additionally, you can also play with different deadly weapons, which allow you to open tears in space and time when combined with the powers. You fight your way against all the odds and reach your missions. When you complete the story mode, the 1999 mode is unlocked, giving the players a taste of design and balance.
Related: Best Linux Distro For Developers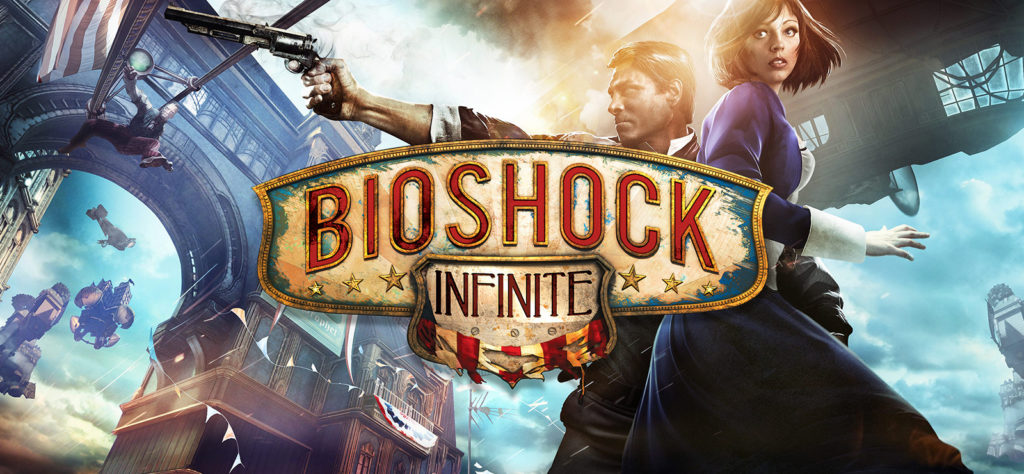 Standout Features:
Mutilple exciting game modes
Enjoy unique powers and strong weapons
Thrilling and entertaining game mechanics
Download Bioshock for Linux
---
HITMAN
Hitman is one of the best games for Linux and windows. The game is popular among all the hardcore fans who have enjoyed different versions. The latest iteration of the series came with an episodic release that couldn't reach the heights of its descendants, but the GOTY edition remains one of the best games.
The game packs creativity and gore. You can experiment as Agent 47 and become an assassin to fear. You can travel around various exotic locations and defeat your targets with different weapons from Katana, bombs, and everyone's favorite sniper rifle.
If you are a Hitman fan, there is great news: this version features the locations and missions from the first season of the game, which was an award-winning release. You can also play the Patient Zero bonus campaign. There are some additions to the game, including new outfits and weapons.
Standout Features:
New weapons and outfits
Locations and missions from the first season
Use your creativity to assassinate targets
Download HITMAN for Linux
---
Divinity: Original Sin – Enhanced Edition
Divinity: Original Sin – Enhanced Edition ranks as a popular choice, and it's one of the best games for Linux in the RP category. The game features exceptional fighting mechanics that provide a touch of excitement and uniqueness. The game will let you reach decisions with your companions and fight enemies in the turn-based combats. You will get the opportunity to explore the world and communicate or interact with everyone and everything you witness.
You are assigned the task of investigating a murder as you take up a role of a source hunter. You then discover that the major plot lies ahead to destroy time. The game contains plenty of new modes for additional replay. It includes an explorer mode for RPG story lovers. It also has a classic mode, tactician mode, and honor mode. The game provides you with complete freedom to explore various environments as you fight various kinds of imaginative creativity.
A major benefit is that it allows you to manipulate the environment by using skills to overcome your enemies. You can play Divinity with your friends in a co-op multiplayer mode.
Related: Best Linux Distro For Hacking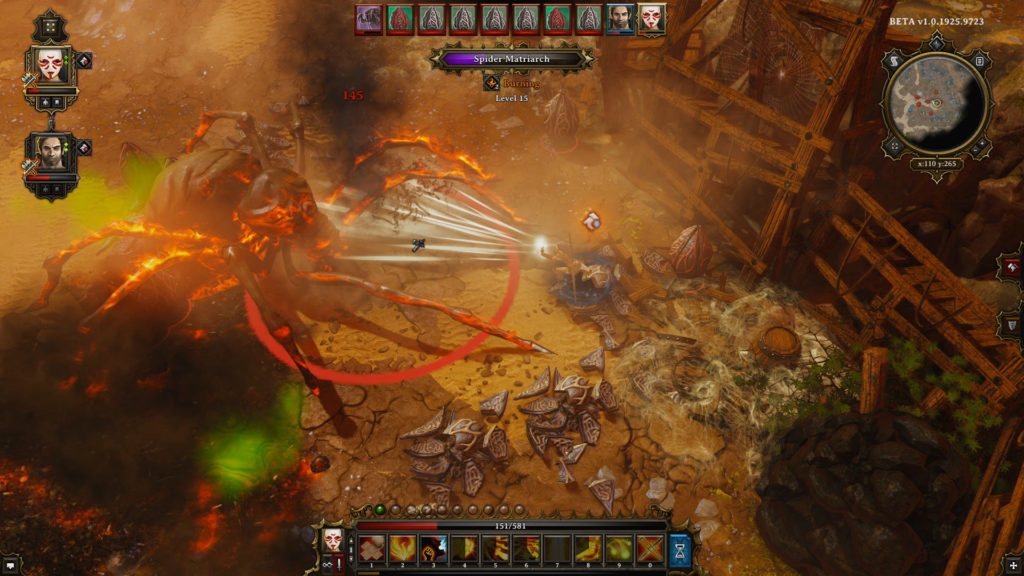 Standout Features:
Different gaming modes
Design your characters
Play with co-op multiplayer
Download Divinity for Linux
---
Final Words
We have listed some of the best games for Linux above after carefully analyzing the most popular choices in various categories. Although, there are some other excellent choices that you can play and enjoy. However, the mentions on our list are some of the hits, and every gaming enthusiast will find them pretty engaging and enjoyable. Another noticeable factor is that it depends on the genre the user likes, and thus, the best games for Linux can vary based on interests. We recommend Counter-Strike: Global Offensive, Left 4 Dead 2, and Crusader Kings 3 as three choices that will attract most of the player base.
Thank you for reading! Try these out too:
General FAQs
What is the best game for Linux in the FPS category?
Several games are excellent choices in the FPS category; users label them as the best game for Linux as per their interests. However, the three notable choices are Counter-Strike: Global Offensive, Insurgency, and Bioshock.
Is Hitman one of the best games for Linux?
Hitman is a highly ranked series that is often labeled as the best game for Linux. Its GOTY editing is an excellent choice with impeccable gameplay.
Are the best games for Linux free?
Plenty of games features the best games for the Linux category. Certain choices are free, while others have excellent gameplay and graphics that will require a fee.