Firestick by Amazon can turn your TV into a smart TV. It's a media streaming device that you can insert into your TV to enjoy a wide variety of features. You can also enjoy apps on the Firestick. Here are some best Firestick apps you can install to enjoy high-quality content on your TV.
You can stream movies, series from across the world with the help of these best firestick apps. Before diving into the list, we would list some benefits of firestick apps.
Excited? Let's Get Started.
Benefits of Firestick Apps
Stream High-quality content: With the Firestick, you can stream high-quality content with ease. You can watch web series, dramas, movies, and much more on your TV with the help of Firestick.
Converts Ordinary TV Into Smart TV: Firestick converts an ordinary TV into a smart TV. All you need is an HDMI port to get started. You can insert the Firestick in the HDMI port of your TV, and you are ready to enjoy high-quality content.
Multi-utility: You get access to a wide variety of content with Firestick. You get easy access to all the content right on your TV. The firestick apps have multiple utilities like you can stream entertainment, News, Sports across the world.
Best Firestick Apps For Android
---
Tubi
Tubi is one of the best firestick apps that you can find while; its popularity can be expressed by the fact that it has over a million downloads. The best part is that the application is entirely legal, and it features a vast library with thousands of TV series and music for free. You won't even require a subscription or a credit card to use it.
Tubi is widely regarded among the most extensive free streaming services that feature many award-winning and popular TV series and movies. You are most likely to find something for yourself from drama, comedy, kids, and even classics. The app will also let you search based on your niches, such as British series, Korean dramas, and animes. Another benefit of using the app is that the developers regularly update it with new content every week to never run out of entertainment options.
Tubi also ensures that users aren't tangled up in complex features or roaming around the app to find what they want. Instead, its user interface is designed to provide functionality and features. It features four tabs at the end, including Home with all the suggestions and related information per your preference; browse options for finding movies, search for particular ones and Account to manage your Tubi profile.
Tubi remains well-known for its diversity. You can watch your favorite Hollywood actors and actresses in their prime while discovering hidden gems in different categories. Overall, it remains an excellent choice for users who want a convenient, free app that will provide their favorite movies and TV shows. You can also watch it on the big screen using Airplay or Chromecast. You can also view it on connected TV, including options such as Amazon Fire TV and Samsung TV, etc.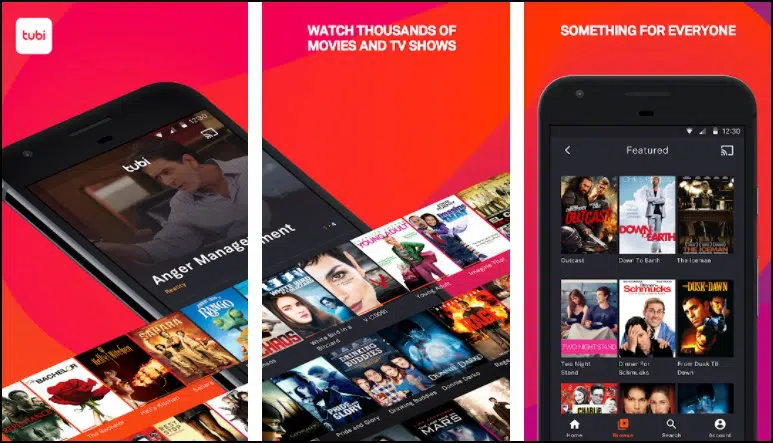 Standout Features:
A vast library filled with movies and TV shows
Supports TV connections such as Amazon Fire TV
Regularly updated
---
Kodi
Kodi is a popular third-party video streaming app users use to stream high-quality content. Kodi is home to hundreds of channels and quality content. The app has an interactive GUI that lets you stream videos and browse photos on your smart TV.
You can install the Kodi app on your Firestick and start streaming. You can also install various Kodi add-ons to enjoy more content on your big screen. The app only promotes licensed and copyright-protected content, which makes it a reliable source.
Related: Best Smartwatch Apps
Standout Features
Interactive GUI
Handy add-ons
Easy to use
---
Netflix
The next app on our list is already a red hot favorite for video streaming lovers. You can use Netflix with Firestick to enjoy web series and movies across different genres. Netflix provides a plethora of content to the users with subtitles. You can choose from the various categories Netflix offers to its users.
Additionally, the app is user-friendly, and you can access shows with one click. You can adjust the resolution quality and add subtitles to your content. The app comes in an affordable subscription plan, which makes it one of the best Firestick apps.
Related: Best Apps For Secret Texting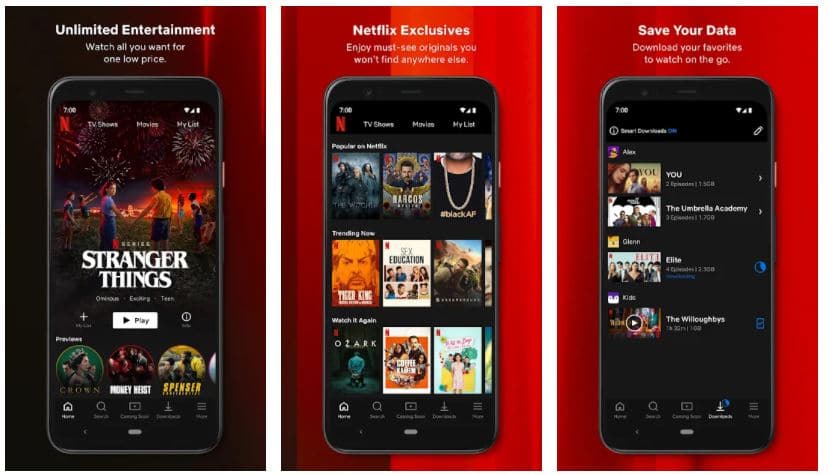 Standout Features
Plethora of content
Subtitles
Affordable subscription plan
---
Disney+ Hotstar
Hotstar is a highly rated streaming platform. The app offers 100,000+ hours of movies and shows ranging across different genres. The app can stream shows from India and across the world. The UI of the app is appealing that enhances the user experience.
You can stream major sporting events on the Hotstar app, making it one of the best Firestick apps. You can watch the Hotstar specials for some quality original content. With the premium membership, you get access to exclusive shows and live sporting events.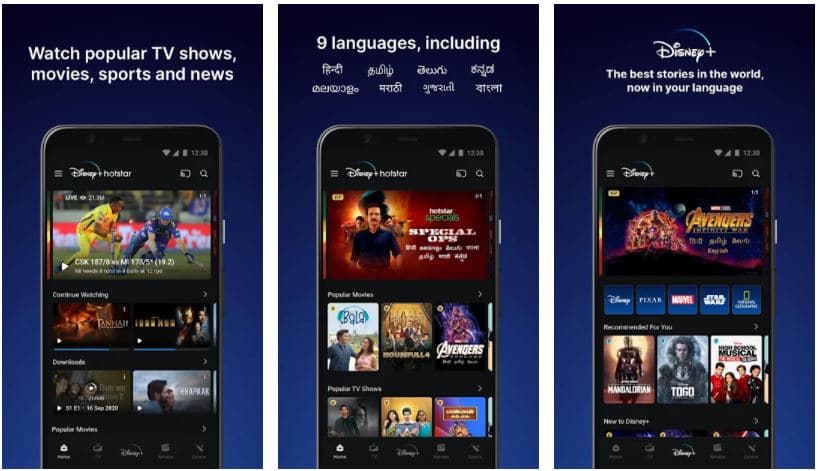 Standout Features
Stream sports
100,000 hours of shows and movies
Hotstar specials
---
Crunchyroll
Crunchyroll can be a treat for anime lovers, as it comprises of world's largest anime library. The app contains 1000+ anime titles with fresh and old episodes. Some anime shows that you can watch on Crunchyroll are My Hero Academia, Food Wars, Black Clover, Naruto Shippuden, Bizzare Adventure, and more.
The premium upgrade will give you an ad-free browsing experience. You can also stream the app on six screens at once if you upgrade to the premium version.
Related: Best Vocabulary Apps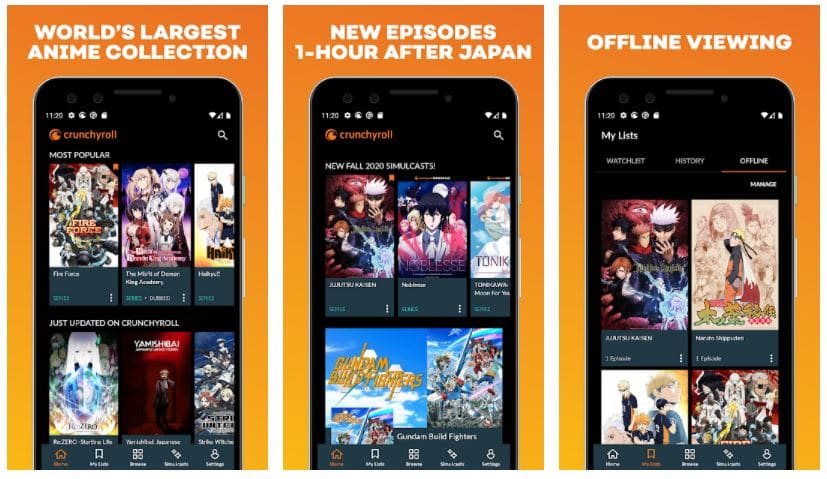 Standout Features
1000+ anime titles
Leading shows
---
HBO Now
HBO Now is next on our list of the best Firestick TV apps. You get access to impeccable TV series and critically acclaimed series right on your big screen. The app offers flexible parental controls that make it one of the best Firestick apps to try.
You get access to popular shows like Looney Tunes, DC, Cartoon Network animes. The content is picked by the editorial team of HBO Now ensures you get quality content. You can download shows to watch them in offline mode in the premium version of the app.
Related: Best Journal Apps For Android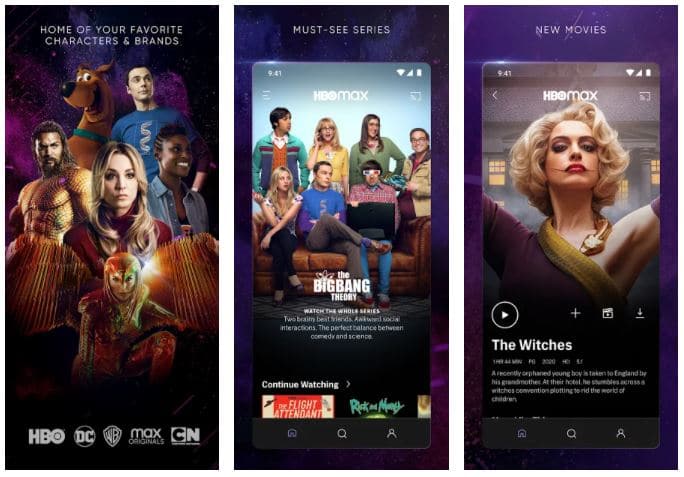 Standout Features
Curated picks by editors
Popular shows
Flexible parental control
---
SonyLiv
SonyLiv is an app developed by the Sony Entertainment network. The app can be a handy one to sync with the Firestick, the reason being the content it offers. You can stream TV channels of Sony Network, stream movies, web series, shows, and many more.
You can also stream sporting events like cricket, football, basketball across the globe. The interface of the app is intuitive but contains a lot of ads. You can switch to the premium version to unlock more content and ad-free feature of the app. The app also offers an exclusive sports subscription plan, which would be great for sports enthusiasts.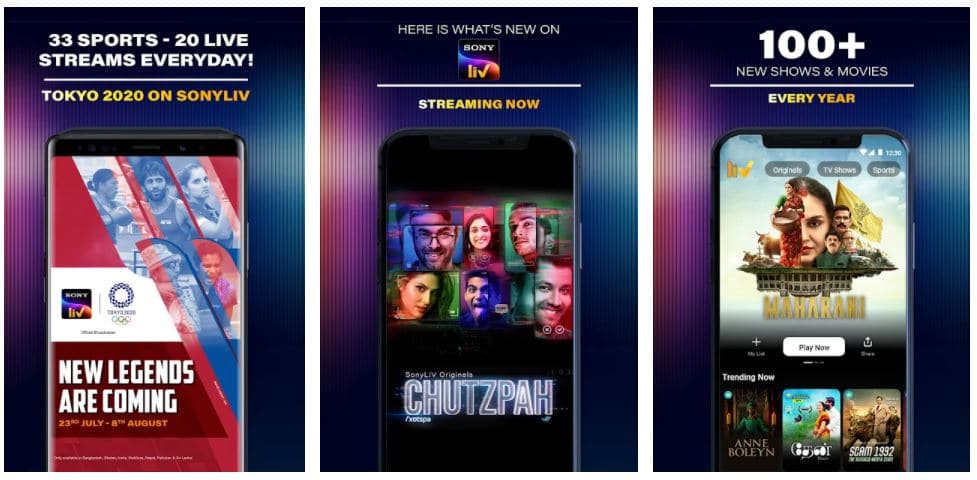 Standout Features
Stream live TV channels
Exclusive sports subscription plan
Quality content
---
YouTube
Yes, Your favorite streaming platform is also on our list of the best streaming apps. You can install YouTube and use it with Firestick on your television. YouTube promises never-ending entertainment to the users that make it stand out.
You can search for your favorite YouTube content creator and watch it on the big screen. You can also filter the content for the kids to make the videos user-friendly. The convenience and the quality YouTube offers make it a top pick for all users.
Related: Best Ridesharing Apps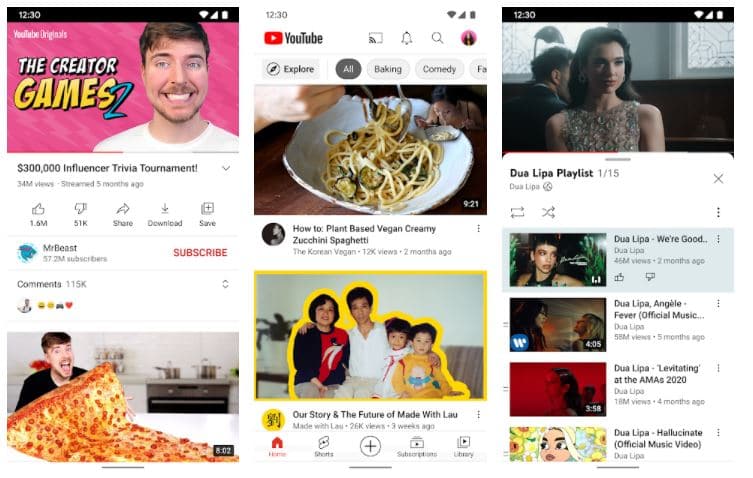 Standout Features
Never-ending content
High-quality content
Convenient
---
BBC iPlayer
BBC iPlayer is a handy firestick app you can use to watch your favorite programs and TV shows. You can build a playlist of your favorite program and binge-watch them on the go. The app also allows you to download shows in offline mode for later viewing.
The best feature of the app is that you can play and pause live TV. You can also rewind live channels in case you missed something. The app recommends shows based on your interest and watch history. Google Chromecast is another handy feature BBC iPlayer offer to the viewers.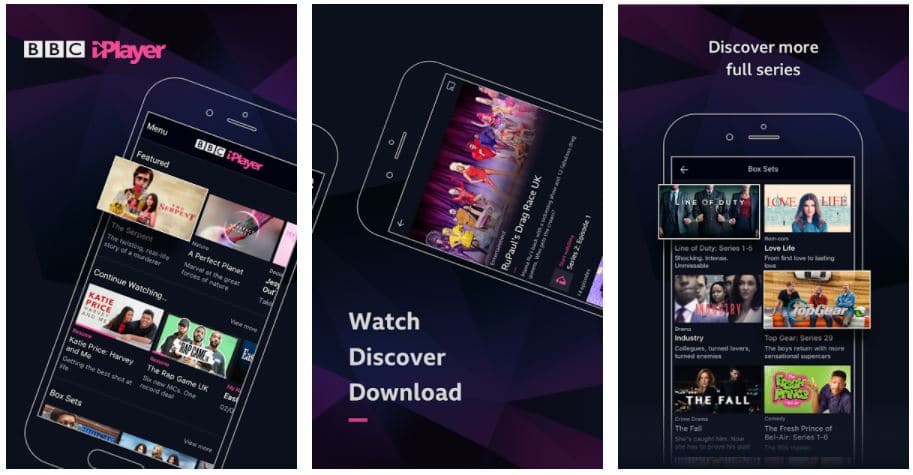 Standout Features
Pause and rewind live channels
Build playlist
Recommend shows
---
Pluto TV
Pluto TV offers vast content in gaming, adventures, documentaries, comedy, poker, and many more. The app contains more than 100 TV channels making it one of the best Firestick TV apps. Besides TV channels, you get 1000s of movies and TV shows on demand right at your fingertips.
The app offers binge-worthy content from the UK known entertainment names. You can watch Forensic Files, Fear Factor, Ice Pilot, Poker Tour, and much more on Pluto TV. You are getting this unlimited content for free, which makes this app more awesome.
Related: Best Investment Apps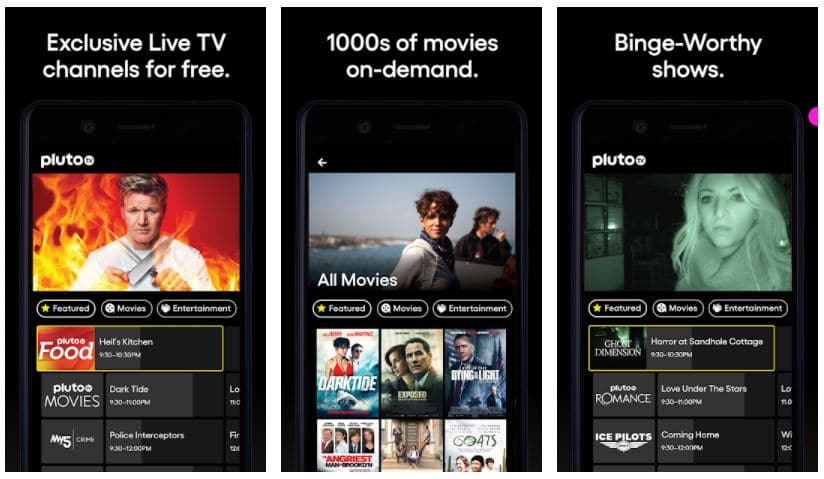 Standout Features
100+ TV channels
1000s of movies and shows on-demand
Vast category
---
Stremio
Stremio is a unique streaming app that lets you stream movies, series, and web series from different servers. You can watch shows from various geographical locations right on your big screen, making this app one of the best in the business.
The app has an appealing design and theme that we loved. You can also stream anime movies on the app. The app has an intuitive and user-friendly interface that will enhance the user experience. You can sign in with your Facebook account or create a Stremio ID to get started.
Standout Features
Stream movies from different sources
Easy to use
---
BBC News
BBC News fetches top and groundbreaking stories and, the app is compatible with the Firestick. You can create your personalized content on the big screen at your home. You can manage the topic on the home screen to find the content fast.
You can also listen to the Live BBC radio service to stay updated with all the latest events. This app can be a handy choice for users who wanted to access news and happenings.
Standout Features
Personalized content
Live BBC Radio
---
Spotify
Spotify is another handy app that you can use with Firestick. You can connect it with your TV and listen to your favorite songs with a high-fidelity audio experience. You can look for the track in the sorted categories or can do a voice search.
You can explore the latest local and international chartbusters on the Spotify app. Besides songs, you can listen to podcasts narrated by impeccable voices. The app has an intuitive interface that makes it easy to operate on the big screen. You can switch to the paid version of the app for an ad-free listening experience.
Related: Best Keyboard Apps
Standout Features
Hi-fidelity audio
Podcast
Gripping narration
User-friendly
---
VLC Media Player
VLC Media Player lets you play videos in multiple formats, making it one of the best Firestick apps on the list. You can play videos in MP4, AVI, MKV, FLV, and other video formats. The app also allows you to add subtitles to your videos. Besides video files, you can play audio files on the VLC Media Player.
The app is compatible with multiple devices like smartphones, desktops, and tablets. All the files stored on your device are sorted into a media library. VLC Media Player can be a good option for users who want to enjoy personal space on the big screen.
Standout Features
Play multiple video formats
Easy to use
Intuitive
---
Final Words
You can install the above-mentioned best firestick apps to start enjoying high-quality content. Kodi, Netflix, SonyLiv, and Youtube are some apps we would highly recommend to the users. Do drop a comment and let us know about your suggestions so that we can improve.
Thank you for reading! Try these out too:
General FAQs