One of the most significant features of a smartphone is its camera. But how to improving the quality of the camera in your present smartphone turn out to be a major deal? Well, a simple solution to that is a camera software application.
Camera-centric smartphones have now become a necessity for all users. Companies like Oppo, Vivo, Samsung were some of the initial companies which brought a revolution in the optics of smartphones. with premium quality optic features, the demand for Camera Apps also saw exponential growth.
However, difficulty arises in choosing a suitable camera app as a huge variety is available in the market. This article will help in selecting the best camera app for Android, that you should definitely try.
Excited? So, Let's get started.
Benefits of Best Camera App for Android
High-quality photos in different dimensions: The most significant advantage of the best camera app for Android is that it will let you capture HD photos in different dimensions. Since the photos we take today might be for different social media handles, such as for an Instagram story or a post, you can adjust the sizes as per your requirements.
Editing features: A lot of the choices on our best camera app for the android list also come with various editing features. The advantage of a built-in editor is that you won't need separate software or a PC to customize your photos. Instead, one of these apps will do it for you.
Suitability: Since the introduction of smartphones, the ideal choice for taking photos is your mobile. Many people don't require a DSLR or a separate camera; thus, the best camera app is the most suitable choice to carry during your journey.
Best Camera Apps For Android
---
Pixtica – Best Camera Apps For Android
The list of best camera apps for Android starts with Pixtica. an easy-to-use app with all kinds of editing tools and filters which a photo geek will love. the app has a photo editor that lets you crop, resize, and customize your image according to your need.
Apart from this, the app comes with a very interactive UI that is user-friendly. some of the other features include Panorama, Slo-mo mode, exposure control, and numerous filter which can be used while capturing the images.
Related: Best Smartwatch Apps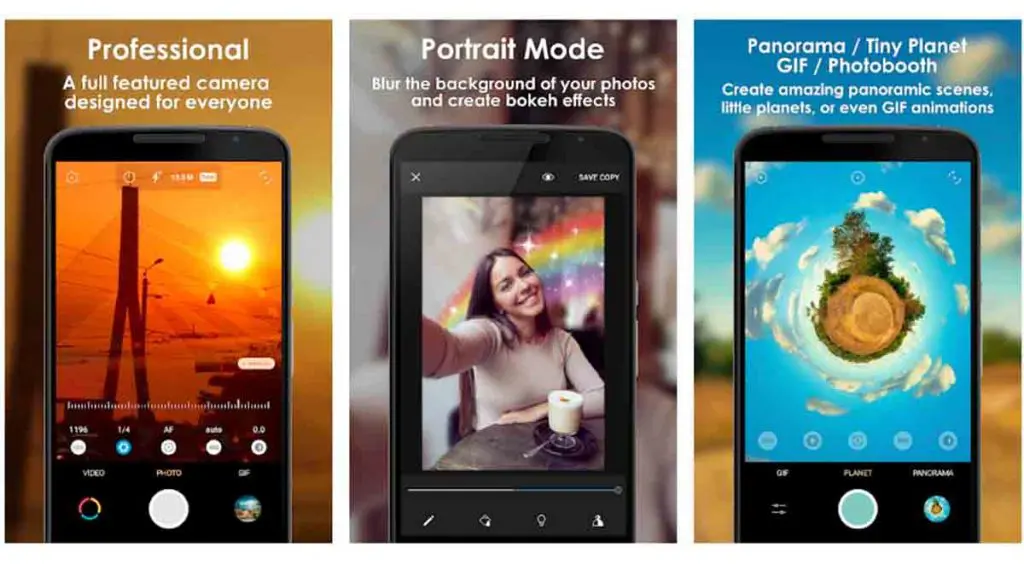 ---
ProShot – Best Camera Apps
ProShot is indeed a pro in our list, as it had already received love and recognition from the windows platform. the app has been loved by Windows users due to its versatility and easy-to-use interface. now the app has made its way to Android Platforms.
The app offers you to edit your images, compress them in premium quality, capture images in slo-mo mode, and timelapse videos. ProShot almost contains all the features which an image lover and due to which we have included this app in our list of best camera apps for Android.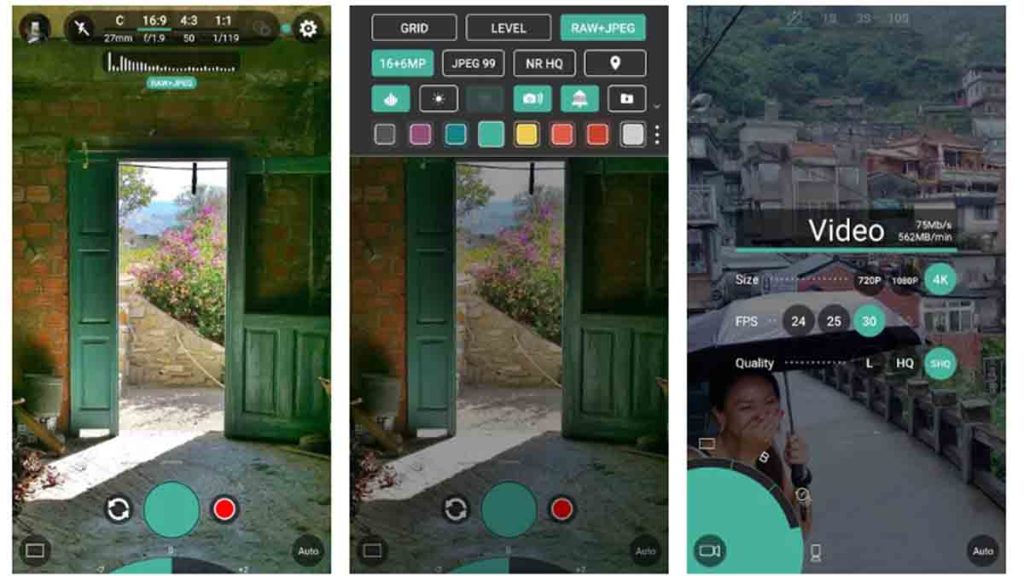 ---
The Google Pixel series is popularly known for its camera but it isn't just the camera that makes it special instead it is the software application, the Google camera. The software is a whole package for everything that you need for a perfect click.
Google camera port is the best camera app for Android for those who want to make use of software to enhance their photography. You get precise lens blur, stabilization option, slow motion video, photosphere, as well as HDR+. However, you need to figure out whether your device is compatible with this application or not.
The small problem with this app is that it is not compatible with all devices. You cannot use the device if it is not included in the app list. Yet there is no denying that it is the best camera app for Android.
Related: Best Apps For Secret Texting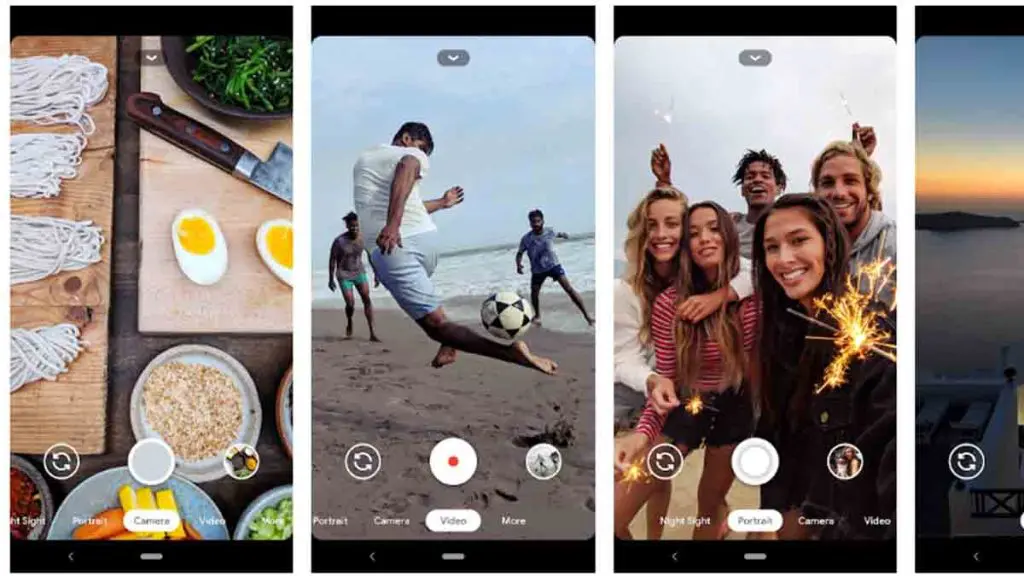 ---
VSCO: Photo & Video Editor with Effects & Filters
VSCO is a notable mention on our best camera app for android list, and it's the ideal choice for people that want a more photography-centric experience. The app provides a broad category of editing pre-sets that you can configure. The feature is ideal for people who rely on the app to provide choices similar to film effects.
Apart from taking pictures, the app also offers plenty of other editing tools and settings such as skin tone, saturation, exposure, contrast, adjustment features, tone, skin tone, etc. All these tools will ensure that you have complete freedom to showcase your creativity while using the tools. The tools are an excellent choice since you won't have to look for separate editing software to provide your photos with that attractive final look.
If you want to get your hands on more professional tools, you can opt for the premium version VSCO X. The benefit of getting the premium is that you will get access to a lot more advanced and professional tools like video editing and Film x pre-sets designed to mimic properties of different film types.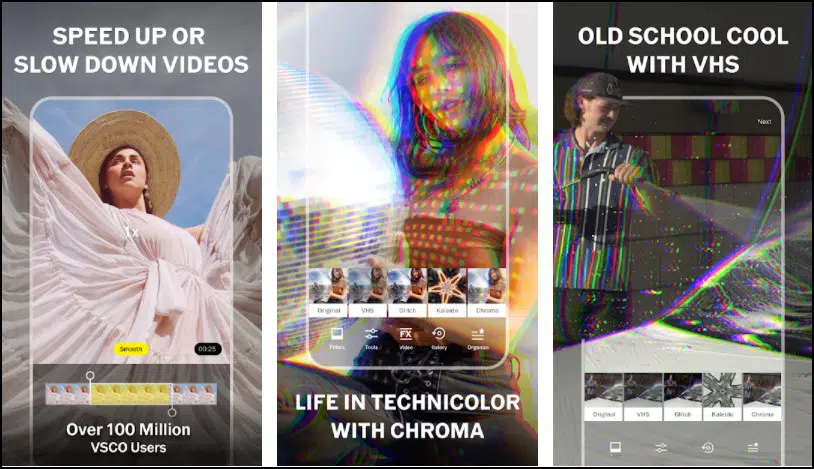 ---
Camera FV-5 – Best Quality Camera App
Camera FV-5 comes second in the list because of its distinctiveness from other apps. It is handy for manual mode users as it provides seamless control over exposure, focus, whiteness balance along with tweaking the shutter speed.
Moreover, you can take amazing light trail photos at night as it supports a long exposure time which is up to 30 seconds. This app also sports an in-built intervalometer for stunning time-lapse.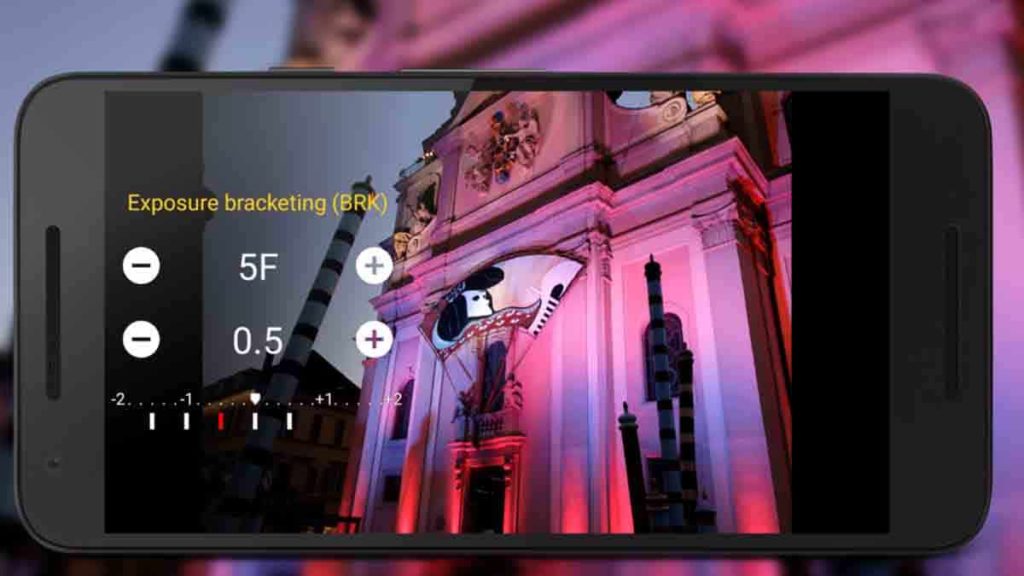 ---
A Better Camera – Best Android Camera App
One of the best camera apps for Android is A Better Camera as its multishot feature enables you to take group portraits, remove unwanted objects. From night mode to burst mode, it has a large variety of scenarios you can create while clicking photos.
On top of it, modes like HDR photo/video, object removal, best shot make it different from the other apps. The recent update also includes various stability fixes which make the app secure its position in the top charts.
Related: Best Vocabulary Apps
---
Foodie – Best Free Android Camera App
Foodie camera app will be loved by those picture geeks who love finishing and clarity in their images. the app offers you various beautiful filters that can be used to make your image more attractive.
The editing tools in the app let you modify the image and save them in the best pixel quality so that the image of the edited image does not diminish. this best camera app for android can be easily availed without any hustle and can be downloaded from the play store without paying anything.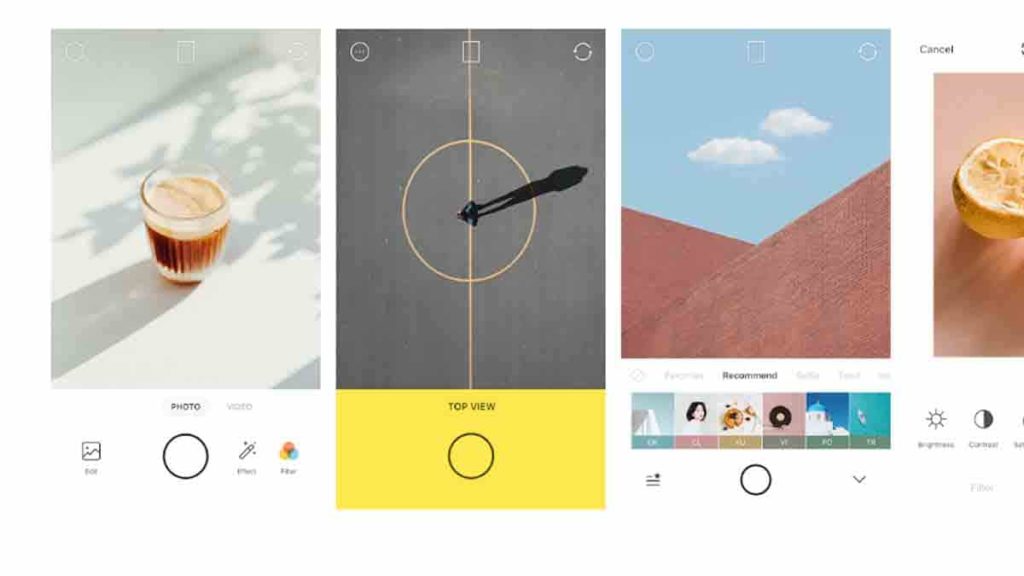 ---
Bacon Camera – Best Camera Editing App
Another top-notch app is the Bacon Camera. The app provides you with the ability to shoot in RAW(DNG) file format which is considered perfect for post-processing.
It is also the first Android app that boasts manual controls for devices that don't support the camera2 API and also the only one that supports official Qualcomm Ubifocus and other DSLR-like effects. These wonderful features definitely make it among the best camera app for Android.
Related: Best Journal Apps For Android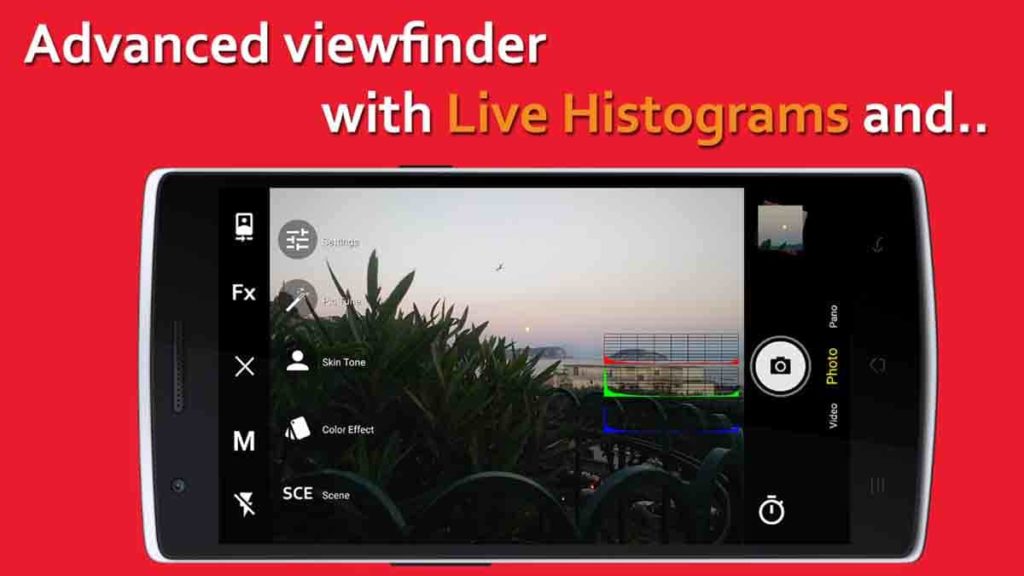 ---
Camera MX – Best Video Camera App
Camera MX is a complete package-type application. Though it does not have a lot of powerful features, still some decent modes in it are quite simple to operate.
Its unique quality includes a GIF mode to make your own GIFs and also a good photo editing feature is present with it which is, in fact, good enough to edit photos. The combination package, simplicity, and a vast variety of modes make it to the list of best camera apps for Android.
---
Open Camera – Best Camera Apps For Android
The Open Camera is yet another kind of simple camera app that possesses handy manual controls for white balance, exposure, and ISO but the best thing about it is the auto-stabilization feature.
Also, you can make use of various gestures to click your shot without having to touch the screen. The open Camera app is also packed with numerous color effects, including the likes of Negative, Aqua, Posterize, Mono, etc.
---
ProCapture – Best Paid Camera App
ProCapture comprises various shot modes which you can use while capturing your images. the modes include wide shot, panorama, and burst shots, making your pictures look more attractive and appealing.
Apart from this app has one of the best focus settings which makes it easy to capture the images and lets you pay attention to the moment which you are capturing. Focus settings also eliminate the possibility of blur images and capture neat and sharp images with the finest details. the focus setting of this app had landed it on our best camera apps for Android.
Related: Best Ridesharing Apps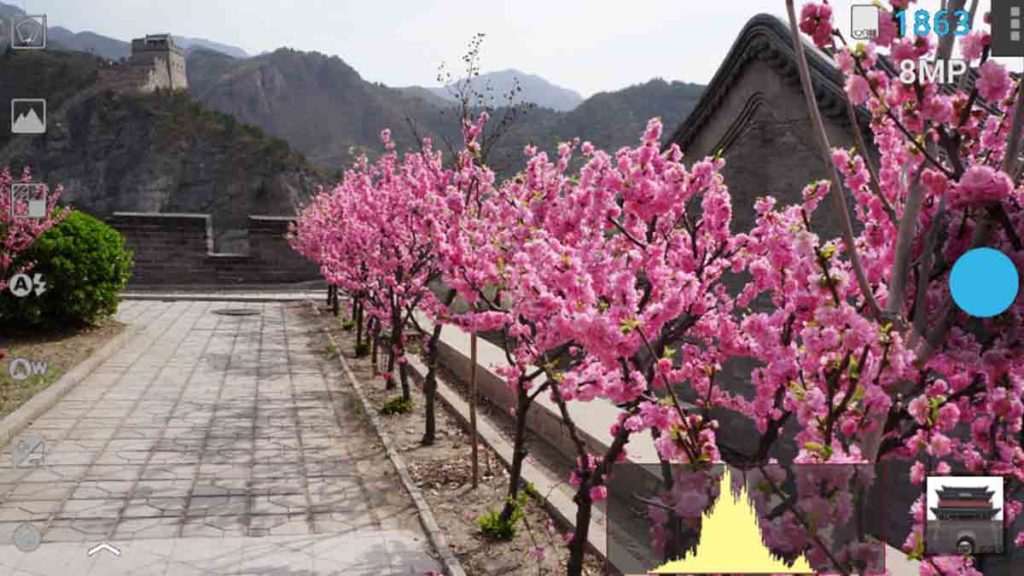 ---
Camera360 – Best Camera Apps For Android
Camera360 is one of the oldest players in the camera app market. it includes all the basic features which a camera app should possess. the app contains saturation control which is not available in most camera apps.
Additional features include multiple shots alongside selfie camera mode that makes it more loveable amongst the users. the app is 360 and contains all the features that a photo geek can think of.
---
Z camera – Best Android Video Camera App
Z camera lets you capture beautiful and elegant pictures which can be later edited with the editing tools of the app. the app contains stickers, magical effects that can completely give a new look to your images.
The app can edit the finest details of your image that includes modifications in face shape and color, improved sharpness that makes the image better and attractive.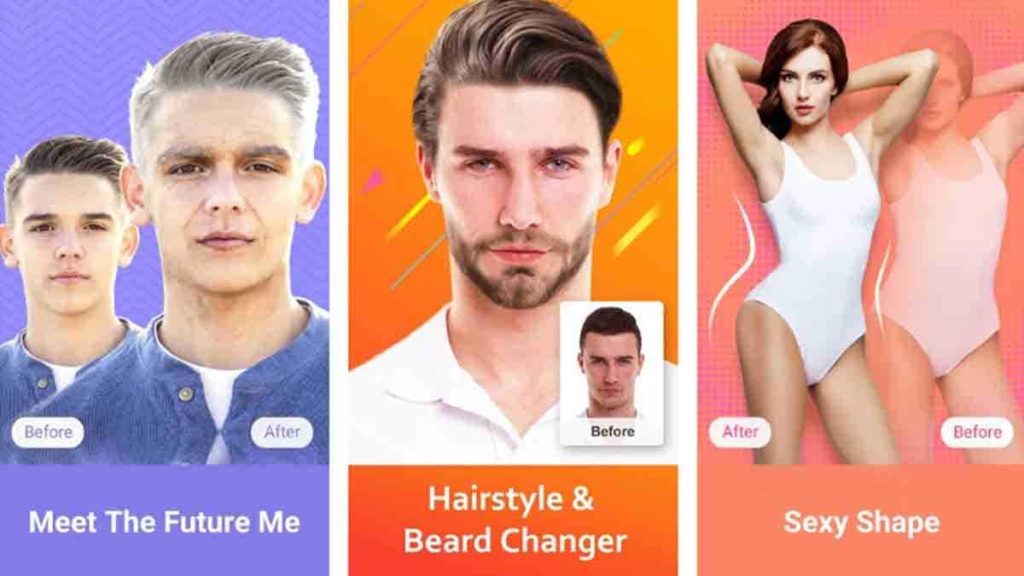 ---
Cymera – Best Camera Apps For Android
One of the most common, popular, and old camera apps is Cymera whose primary focus is on its earlier features only with better updates. There is a Beauty camera mode that can add or take away features off your face.
Moreover, it has a collection of some wonderful filters, stickers, and similar special effects which when combined make it stand among the best camera app for Android. It also has editing and collage for basic editing.
Related: Best Investment Apps
---
Camera ZOOM FX – Best Camera App
Camera ZOOM FX is also one of the best camera apps for Android. It has a variety of modes along with an auto-stabilizer setup. It can capture up to 50 shots per second which is among the fastest camera for Android.
This application also supports RAW(DNG) images if the same is accepted in the device, however, what's best about this app is the ability to customize hardware buttons.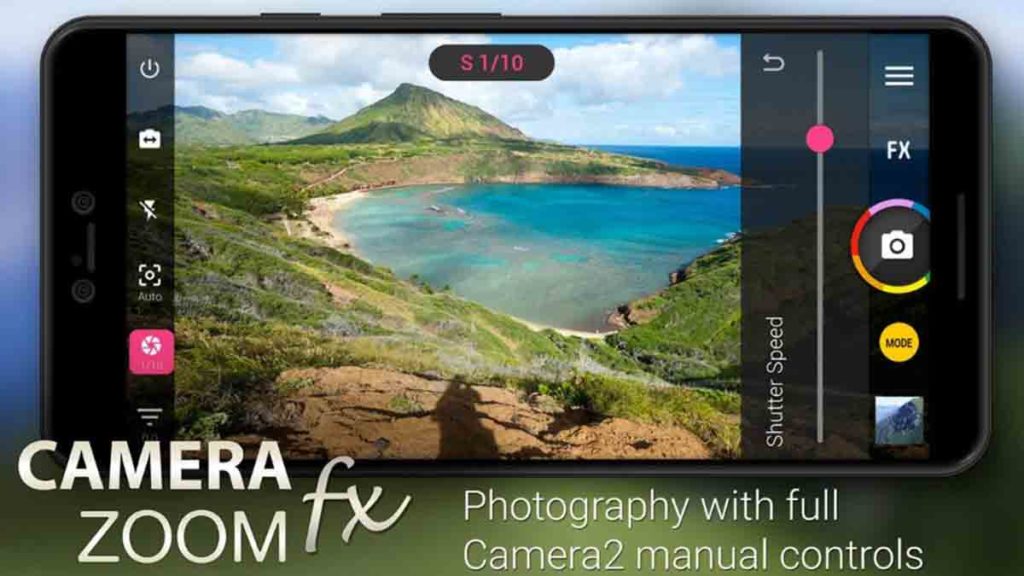 ---
Simple Camera – Best Camera Apps Android
we have included a simple camera app on our list of best camera app for Android due to its minimal design and easy-to-use interface. as most of the camera apps do include complex features and other unnecessary features, which are not loved by all the users.
The app has basic filter options and editing tools which can be easily understood and operated. one of the drawbacks of this app is its images of quality. you might have to compromise with the quality of the edited image, but apart from this, you can give it a try to this app.
Related: Best Keyboard Apps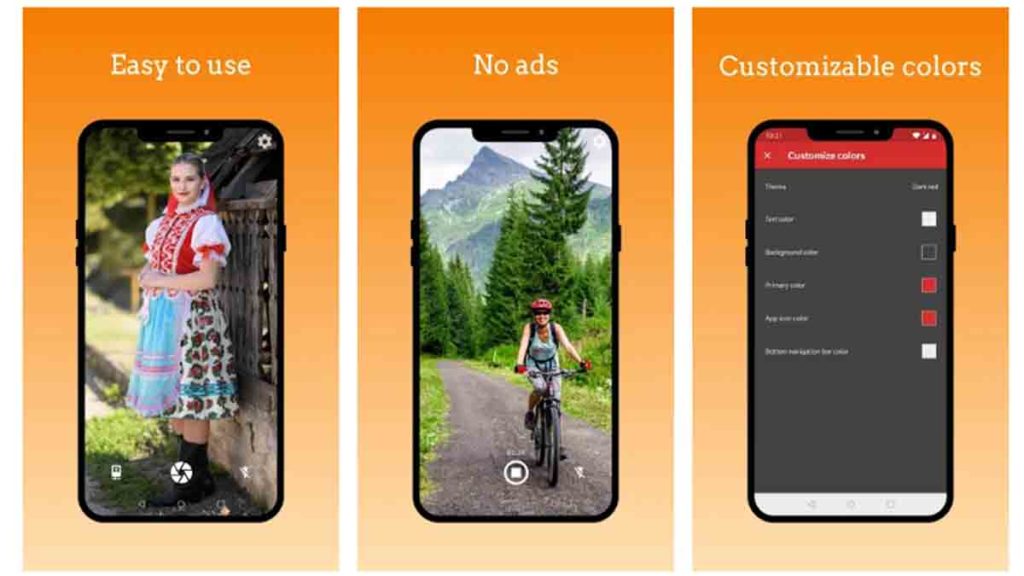 ---
Snap Camera HDR – Best Paid Camera App
apart from taking pictures, the app has a wide variety of editing features that arbitrarily lets you edit your images. editing tool includes color effects, filters, borders, and vignettes. apart from this, the app comprises HDR, multiple shots. 4K video recording and saving your edited images in premium quality.
The app is available in the free version on the Android platform and to avail of the premium features, you need to pay some penny.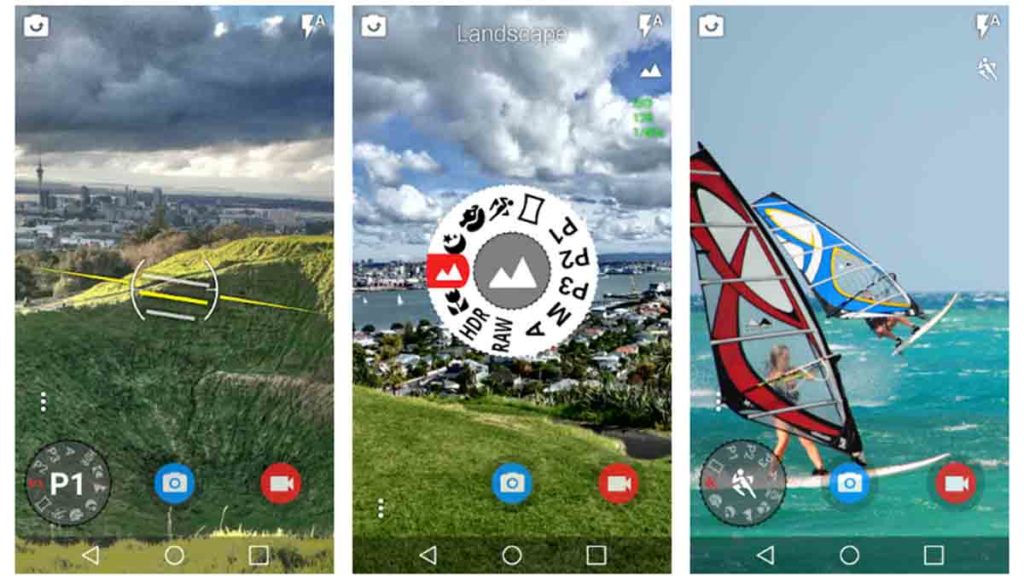 ---
Footej Camera – Best Camera Apps For Android
The Footej Camera takes advantage of its camera2 API features which render all the manual controls to the user. The app has good focus, exposure control and also supports GIFs mode.
RAW and RBG histograms are also supported for those who want the perfect click. Shutter speed control, integrated gallery, and slider are some other features that make it unique from other applications.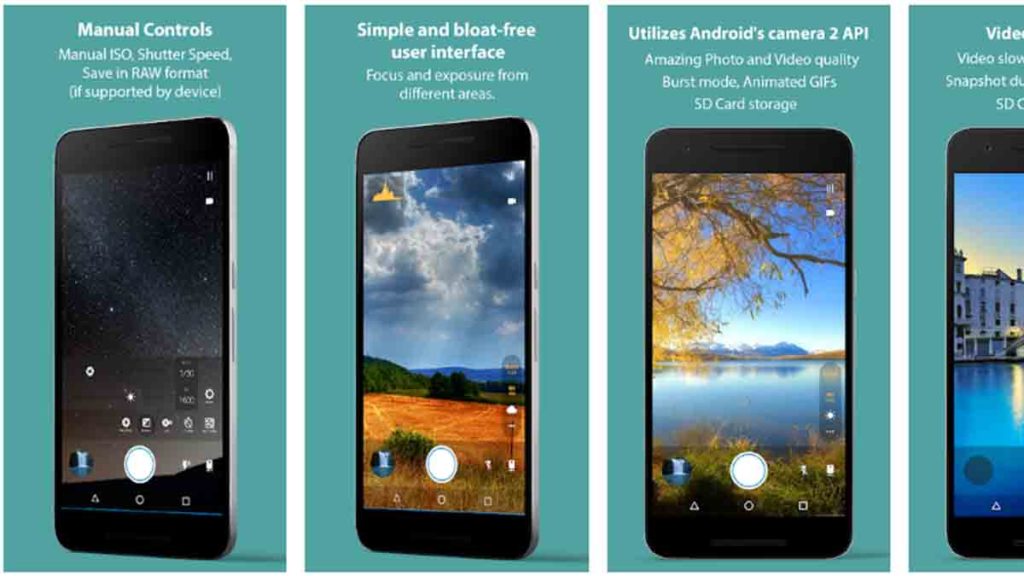 ---
Moment Pro Camera – Best Camera Apps
Moment Pro is new in the Android market compared to other apps but still, it is doing quite great It has all kinds of features, such as manual control, a high shutter speed, white balance, sharpening along with RAW, and HDR+ image saving.
The app has performed well in the iOS market but there is still a lot to go in its Android app. The problem with the app is there are certain bugs that the developers are yet to resolve in the upcoming version.
---
Candy Camera – Best Camera Apps Android
candy camera is one of the most popular camera apps for Android which is loved by the masses, especially the female audience. the standout feature which makes it so popular amongst the mass is that its versatile filters which suit every kind of mood and theme.
The app contains various editing tools that allow you to modify and beautify your image as per your liking. the app is highly rated on Play Store and we highly recommend you to try your hands at this app.
---
B612 – Best Camera Apps For Android
B612 is another camera app for Android which you might be aware of. the app comes with some amazing filters, editing tools, and additional features that make it preferable and appealing to the users. the app contains a cool DSLR effect that makes your image look-alike a DSLR click.
In addition to this, the app also contains funny memes and stickers which you can use to annoy your buddies. the app is available in freemium and premium versions, with some in-app purchases in the premium version of the app.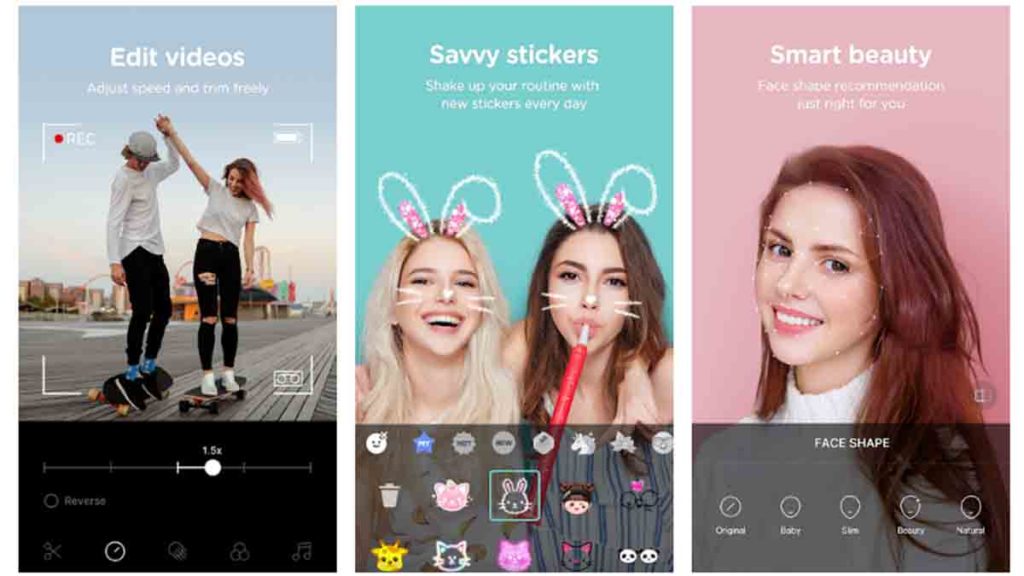 ---
ProCam X – Best Latest Camera Apps
ProCam X is a feature-loaded camera app that assists you in capturing breathtaking pictures. Besides capturing pictures via different filters you can edit them into a professional-looking piece of art. The camera has a Control exposure feature where you can lock or adjust the exposure to an optimum level.
You can capture pictures in a golden ratio grid and upload them on your Instagram story wall to increase your followers. The camera has burst shooting mode where you can capture high-quality 4K videos or make time-lapse videos.
The app allows you to take pictures in Scene mode, Focus mode, Burst mode, and add color effects to them. You get tons of customization options in the app, making it one of the best camera apps for Android users.
---
Final Words
With the advancement in technology, even the camera features are also becoming better to get the best image. Have a look at the best camera apps for Android. Choosing the right camera app according to your phone is vital to get the perfect combination of camera and application.
Thank you for reading! Try these out too:
General FAQ