Web Browser can be described as a piece of software that gives users an interface for surfing the internet. There was a time when there were primarily text-based websites, but now things have changed and now we have graphics and image-based content. With the development of technology that supports video, audio, and flash content browsers, we also have to be more advanced to accommodate these types of content. This has led to the evolution of browsers into what we have in the present.
If you're a Linux user, one of the most challenging tasks is deciding on a web browser that is best for you. When selecting the right web browser, it is essential to keep everything in mind, from speed to accuracy and battery usage, and that's why we have shortlisted some of the best browsers for Linux that you can try.
Excited? So, let's get started.
Best Browser For Linux
Brave browser is amongst the best browser for Linux. It is an open-source project built on chrome, it provides several helpful privacy-protection features, and is renowned for its lightning-fast speed.
It will block all third-party cookies and comes with an in-built ad blocker, which blocks unwanted ads all at once. The browser is user-friendly and includes all the essential features like incognito mode, history, and bookmarks.
It is expected to provide a quicker user experience while consuming minimal consumption. It has sync features; however, you must possess one of the connected devices since it doesn't have an option for cloud-based sync.
Like other browsers, it is possible to earn benefits even when you block ads on websites. The rewards you earn are only used to donate to the websites you love. This allows you to block advertisements and aid the website.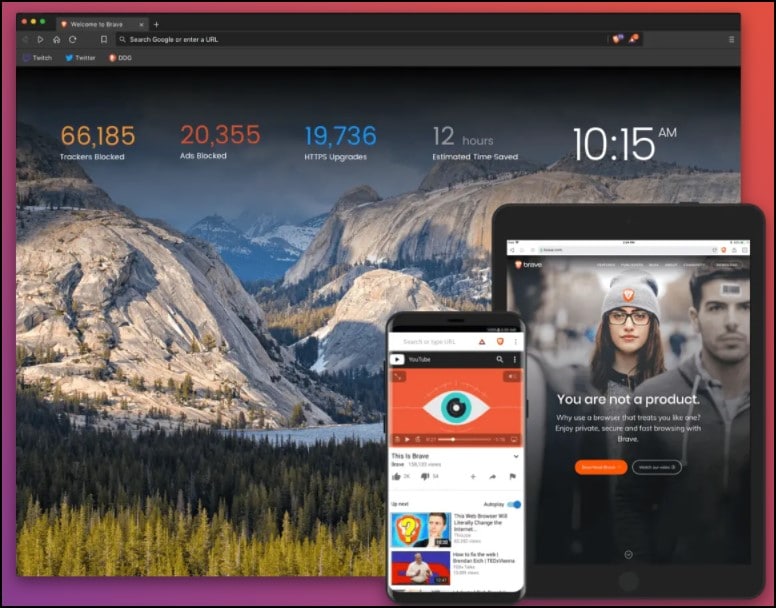 Standout Features:
Unique system of blocking ads & online trackers
Takes less amount of memory
Provides faster browsing
Download This Best Browser For Linux
---
From secure surfing to the information saving option, there isn't any area that Google Chrome seems to lack. It is easy to save your favorite web pages for offline browsing if you're running low on time or transfer them to different devices using a Google account.
But the ability to fill in forms automatically in chrome is likely the most useful aspect you can anticipate from the best browser for Linux. It comes with all the necessary features and the capability to connect to all Google services.
If you like using Google Chrome on Linux and desire to sync across several platforms, it's the best option for Linux users. If you're searching for an easy and reliable web browser to use Google Services, Chrome can be an excellent choice.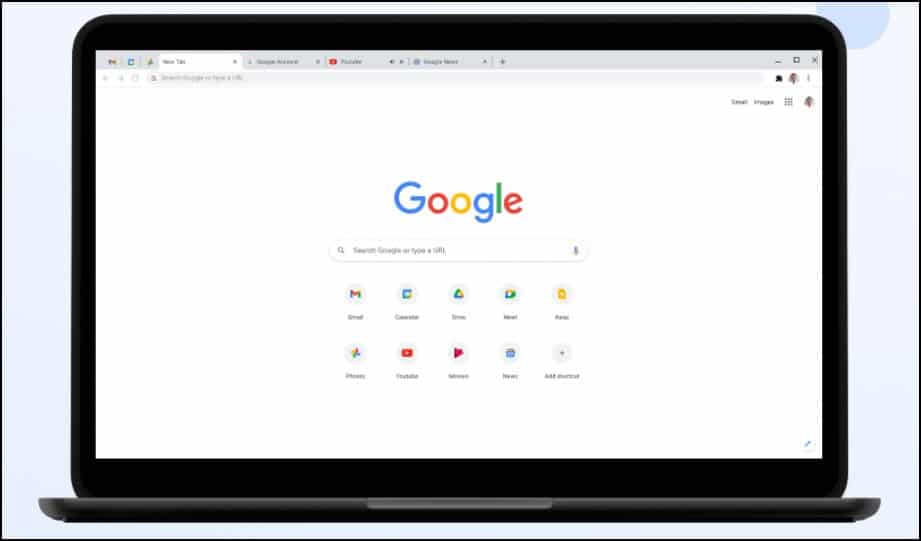 Standout Features:
Translate a page with a single click
Provides themes & customization options
Supports syncing across platforms
Download This Best Browser For Linux
---
Vivaldi is a fantastic browser that is getting more interest from Linux users than ever before. While it's not 100% open-source, you can access the majority of the source program online.
With the Vivaldi 4.0 release, they've focused more on improving the user experience for Linux users. You can set timers for your clocks to boost your productivity at work. Use the built-in translation feature for websites, monitor your calendar, create shortcuts for web-based applications, and even multitask when using this browser.
Although it's a speedy web browsing application, you shouldn't put your money on it to be the "fastest" or the lightest. You'll need plenty in RAM to make the most of all features while working. Overall, Vivaldi is the best browser for Linux with lots of features. If you are looking for something with as many features that can be used to do multiple things, Vivaldi can be your option.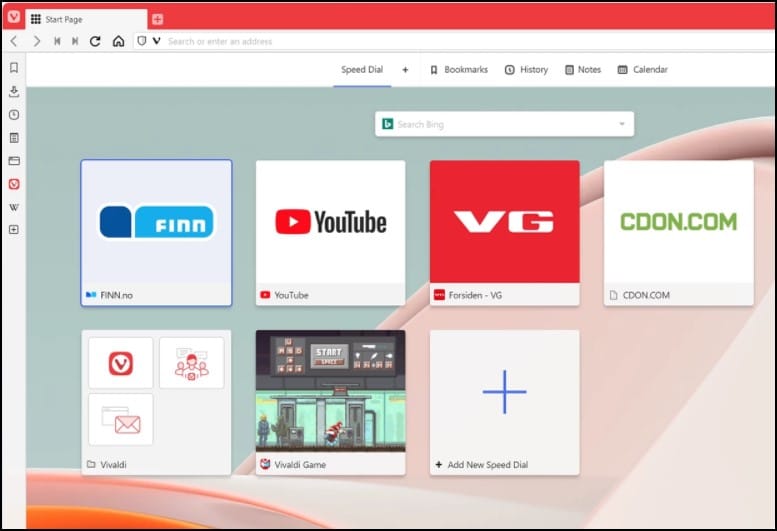 Standout Features:
Doesn't track online activities
Option to customize your search engine
Built-in ad blocker & notes manager
Download This Best Browser For Linux
---
Firefox is among the most prominent players in the world of browsing. It offers security, a superior browsing experience, as well as sharing your content on other platforms. It also protects with an integrated password manager that secures all the relevant information. Additionally, it is the default browser for the majority of Linux distributions. This makes it an obvious option to begin with.
Apart from being open-source and free to download, this best browser for Linux has some top privacy protection options. With the correct options, you can make this into one of the safest browsers, similar to Tor Browser (which is also built on Firefox).
It's not just about security features, but Firefox also comes with helpful features that are integrated, such as Pocket, VPN, email passwords, breach monitoring, and much more when you sign-in using the details of your Firefox account.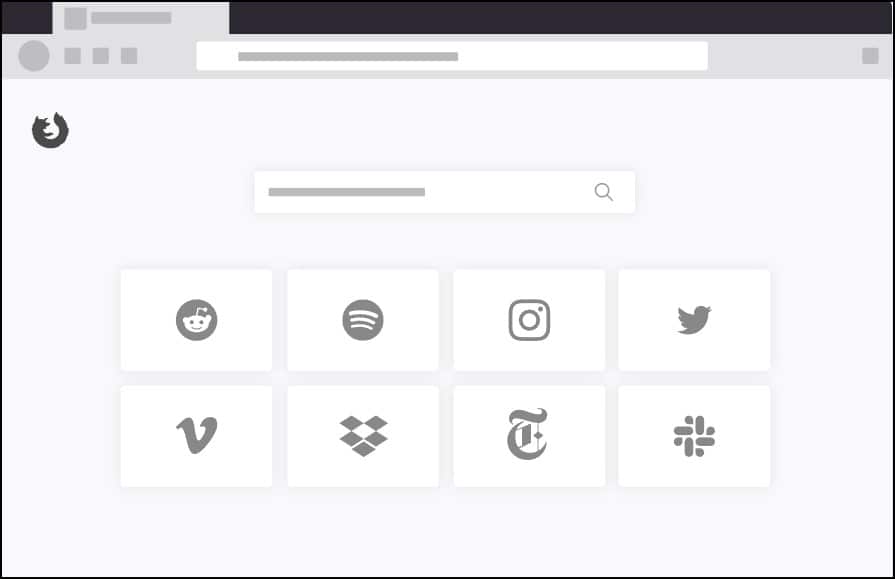 Standout Features:
Firefox is fast, using less RAM than Chrome
Support for thousands of extensions
Tracker blocking
Download This Best Browser For Linux
---
Although Opera isn't the most widely used option, this best browser for Linux is an excellent web browser suitable for Linux users. Opera has a built-in VPN as well as an adblocker. Also, you'll need the basics of privacy security by using Opera.
It is easy to access the most popular chat applications from the sidebar and does not need to open a separate application or open a separate window. Similar to Vivaldi with regard to the web-based side chat apps; however, users' experience will be vastly different.
Moreover, Opera has integrated a dedicated tool to ensure safety from several unethical crypto miners. You can not only type your queries in the search bar but also do a search using the built-in speech to text feature in the search option.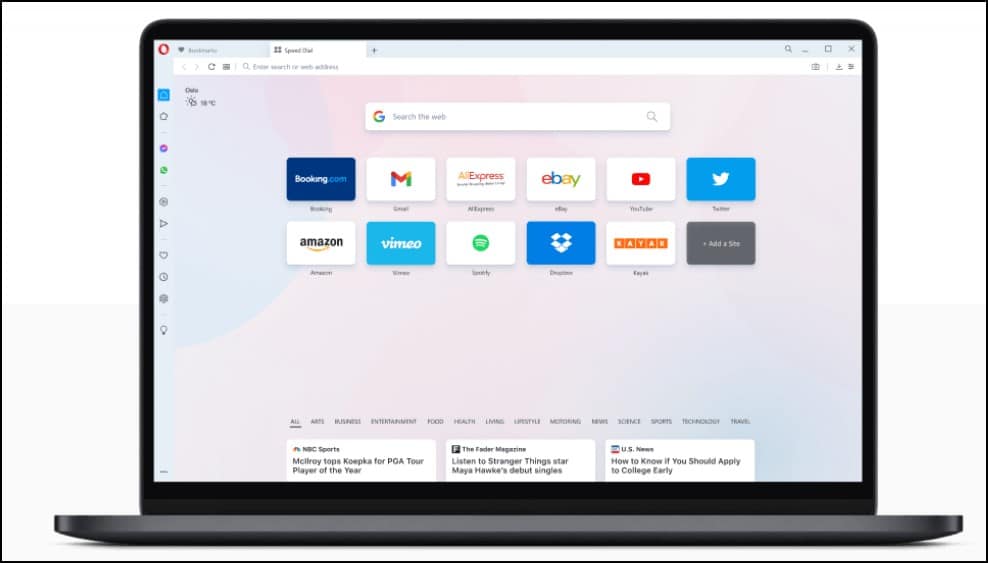 Standout Features:
Shielding feature from online tracking
Built-in ad blocker
Built-in messenger to chat
Download This Best Browser For Linux
---
Chromium is a very popular browser and the father of many modern browsers such as Google Chrome, Brave browser, Microsoft Edge, and many more as these browsers are based on chromium source code.
Now Chromium is a slightly different and open Source web browser available for many different operating systems such as Linux, Windows, macOS, and Android. It has minimal user interfaces to make it easy to use and quickly navigate. Some of the features of Chromium include tabbed windows and it also has audio and video playback support.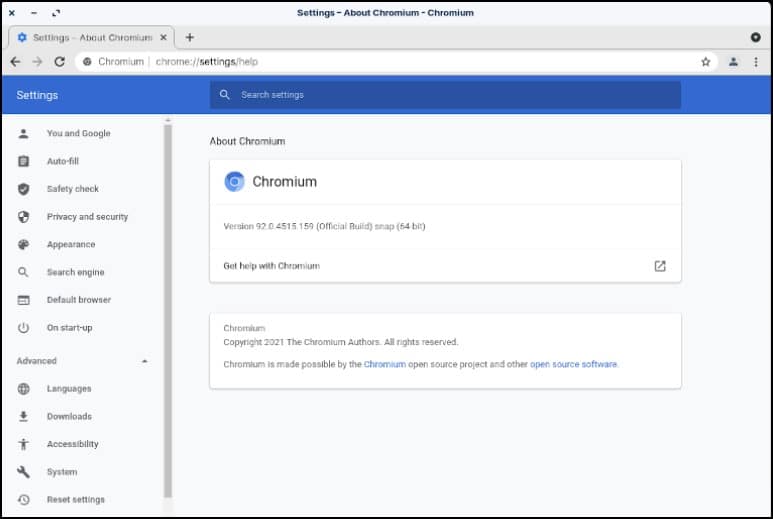 Standout Features:
Google account login & syncing supported
Browser add-ons
Download This Best Browser For Linux
---
If we were to create this guide a year ago, Microsoft Edge for Linux probably would not have made it onto this list. Since it has incorporated its Chromium Source Code, it has experienced a fundamental transformation. In terms of the UI and performance, however, its capabilities for downloading are also vastly enhanced. This is why it's listed to be one of the best browser for Linux.
In addition, it also permits seamless integration to Microsoft services. Furthermore, you can import all of your Chrome bookmarks and settings, favorites, and bookmarks onto the new browser. In the end the package, you get an entire package with more than a satisfactory download experience.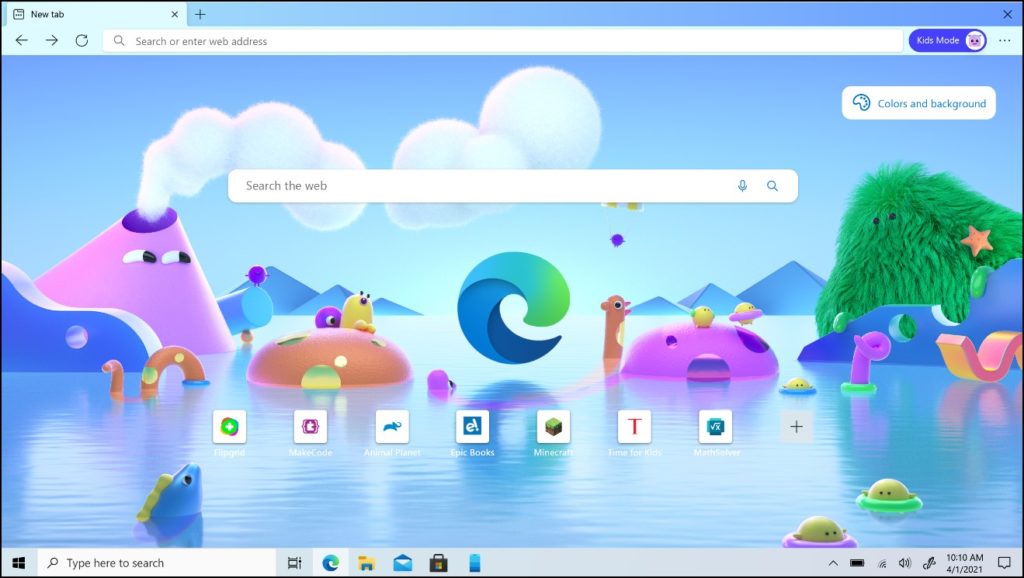 Standout Features:
Tracking prevention blocks trackers
Productive browsing experience
Redesigned navigation
Download This Best Browser For Linux
---
If you're looking for the best browser for Linux that can speed up downloads and focus on privacy and security, you should end here. In a fierce battle with Firefox, DuckDuckGo has managed to accomplish much in only a few months. It blocks the majority of the third-party websites trackers, including the visible ones and those hidden.
I attempted downloading three or two files of approximately 1GB. Honestly, the browser performed exceptionally well in handling, sorting, and managing the downloads. While it has a long way to go regarding downloading capabilities compared to other browsers, it is well ahead of the other in respecting users' privacy.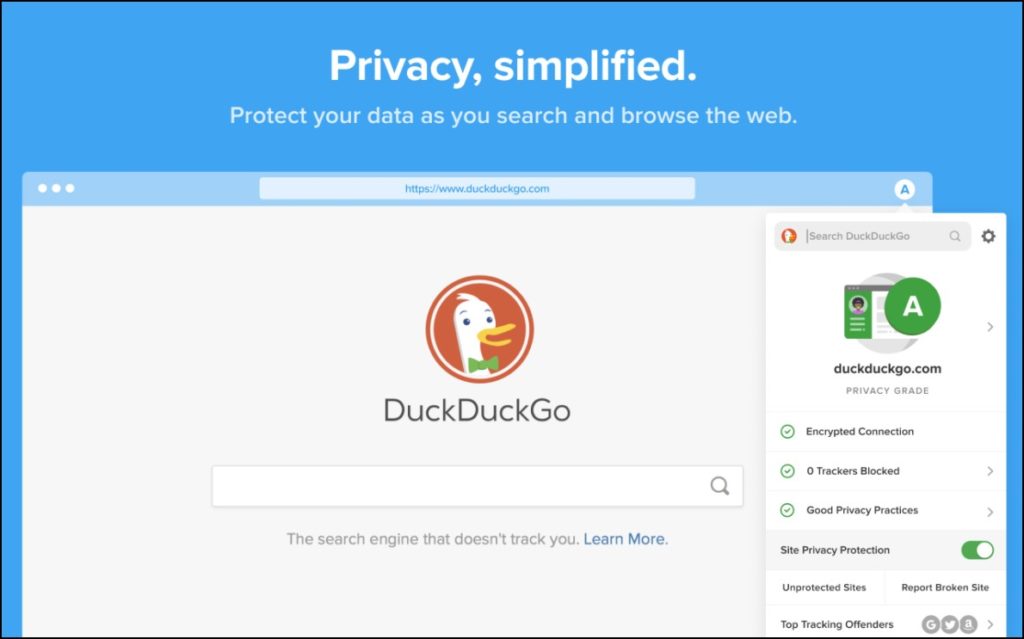 Standout Features:
Ensure online security
Blazing fast javascript engine
Useful privacy features
Download This Best Browser For Linux
---
Midori Browser is a lightweight browser for Linux that has an integrated advertising blocker. Many browsers can't block ads; however, Midori Browser can. This best browser for Linux blocks ads as well as trackers on every website you visit. It can be customized by changing the color scheme and moving the navigation bar, including the ability to remove bookmarks and other features.
Midori Browser is among the best browsers not widely known, which deserves to be recognized for its effortless browsing experience as well as its extensive features that let you browse the web without fear. It's free to use and has privacy features that allow you to keep your privacy online. Midori Browser is entirely open-source, and if you're a developer, you can help improve the experience of the application.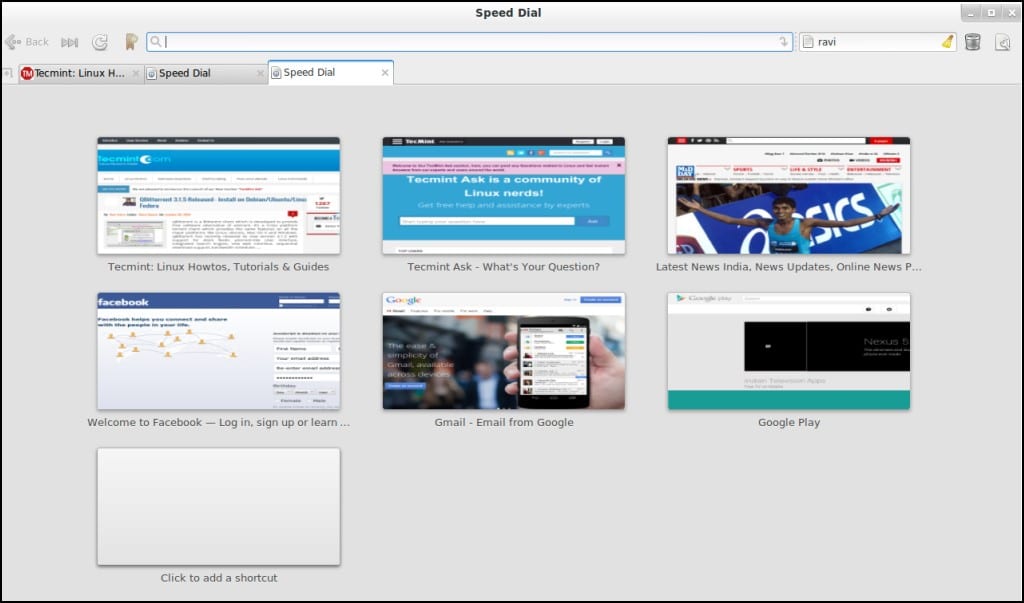 Standout Features:
Built-in privacy tools
Minimalist & beautiful design
Download This Best Browser For Linux
---
If you are looking to increase your privacy online, using the Tor browser is the best option. It has an integrated VPN as well as a sophisticated network of nodes that encrypts the activities you conduct online. It is accessible for free and all-inclusive. The browser also has the ability to easily connect to the deep web as deep domains can only be accessed via this specific browser. It is not possible to access these websites without using the Tor browser.
Tor employs individual data packets that bounce them around many nodes of the network. This makes surveillance nearly impossible. It also makes it challenging for any person to trace and track IP addresses. A more significant number of nodes will result in greater security and anonymity. It's not advised to make it your primary browser; however, if you ever need to keep your information private, it is always a good idea to have it on hand as a backup.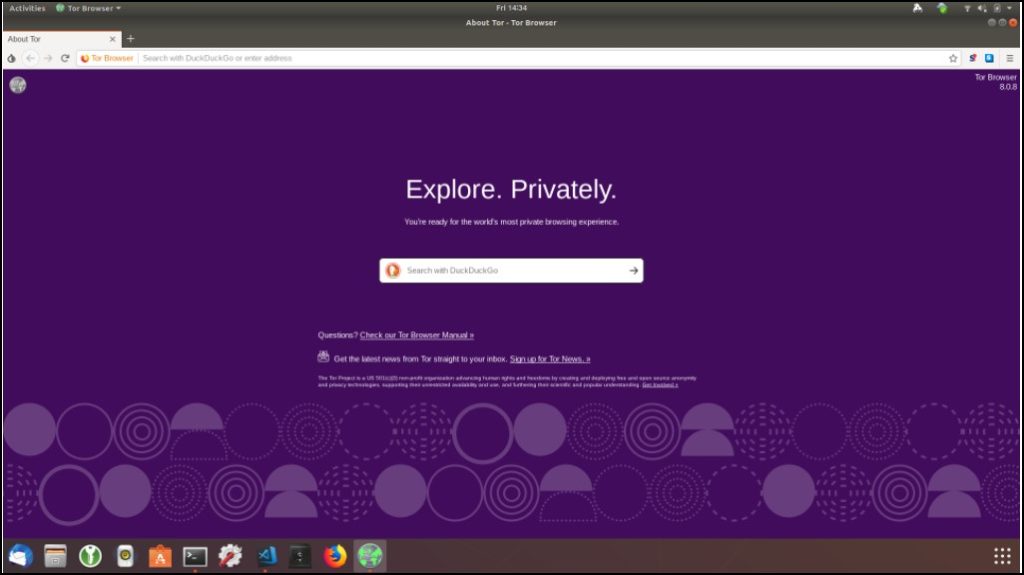 Standout Features:
Adaptive user interface
Phishing prevention
Productive browsing experience
Download This Best Browser For Linux
---
This best browser for Linux was initially developed in a study and was launched in December of 2010. In contrast to the other browsers we've been discussing, the code behind this web browser was written using Python. To ensure portability, The developers also added a hint in C++. Falkon comes under GPLv3 and makes use of a WebKit engine. Through this engine, Falkon is designed to be compatible with current web standards.
The performance of the application is specifically optimized to use less memory than Firefox or Google Chrome. In the past, Falkon was distributed with the name of QupZilla. The browser is typically installed in KDE-based desktop environments like Plasma. As with many Linux browsers, it's lightweight and runs DuckDuckGo as its default search engine. Falkon can navigate through all the current web services. While it's a lightweight browser, it comes with an effective session manager that can be utilized to restore a particular set of tabs.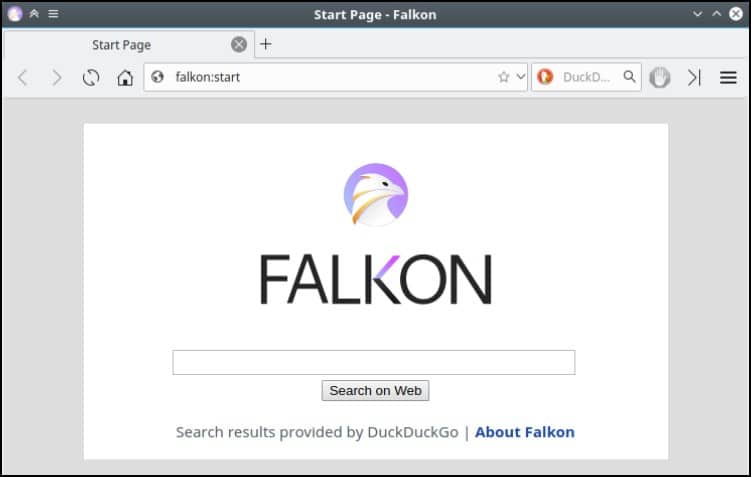 Standout Features:
Built-in adblocking tool
Uses DuckDuckGo as default search engine
Download This Best Browser For Linux
---
Wrapping Up
Web browsers permit you to access the internet easily. There are a variety of browsers available for Linux, which makes it more challenging to pick one to use for regular usage. If you're looking for an inexpensive VPN and a browser that has Whatsapp as well as Messenger connected, Opera is the way to take. If speed is your primary factor, there's no rival to chrome and brave browser currently. We suggest Firefox as the most efficient browser suitable for your Linux PC for those looking for an ultra-light and resource-efficient browser.
Thank you for reading! Try these out too: