This is the top new Android app list for September 2021. It includes apps that recently went live on the Play Store. It is great to have such an extensive marketplace on your Android smartphone, but it can be difficult to find the best app.
So, here are the top Android apps that were released in the month of September on the Play Store.
Best Android Apps September 2021
Wallfever – Best Wallpaper App
Wallfever is a wallpaper application that focuses on modern and trending wallpaper designs that will make your home screen much better. This application brings in new fresh categories that include Pixel Style, Android 12, Organic Looks, Gradients, Poppins, and many more. The wallpapers are very neatly categorized and a new category is added every week.
The application displays all information about the wallpaper including the color palette, resolution, and other relevant information. The wallpaper can be applied to your home and lock screen without downloading and applying it manually.
Related: Best Cryptocurrency Apps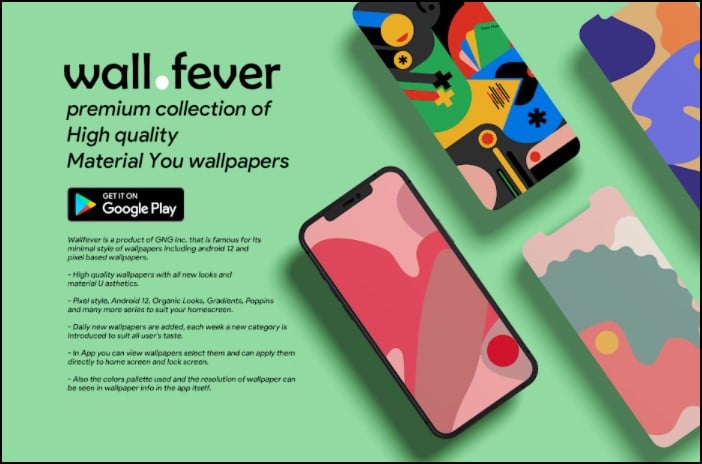 Videoleap, a popular iOS video editor, has made its way to Android. Videoleap allows you to apply many effects to your videos during editing. This allows you to make professional-looking videos that will impress your friends and family. Many of the functions in the app are behind paywalls so you will need to spend some money to access them all.
Related: Best Journal Apps For Android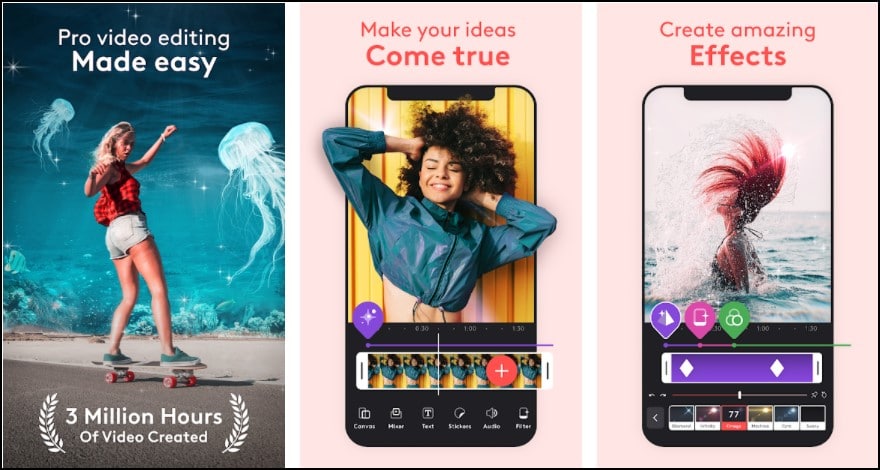 AODNotify – Best Customization App
You can control and theme your OnePlus notification alerts with this app. This app can be used to add a notification light to your screen and you can also make a battery ring for your pinhole camera. You can add a battery band around the screen to create some edge lighting. This app is for OnePlus owners who want to add a notification light or useful battery ring to their screen.
Color line dark icon pack offers vibrant icons that look very beautiful and pop out especially if you have dark wallpaper. The icon pack uses higher resolution icons of 192 by 192 that look better no matter how much you resize them. Developers have kept this icon pack application advertisement free so you can easily browse through the vast collection and find your suitable fit for home screen icons.
Related: Best Apps For Secret Texting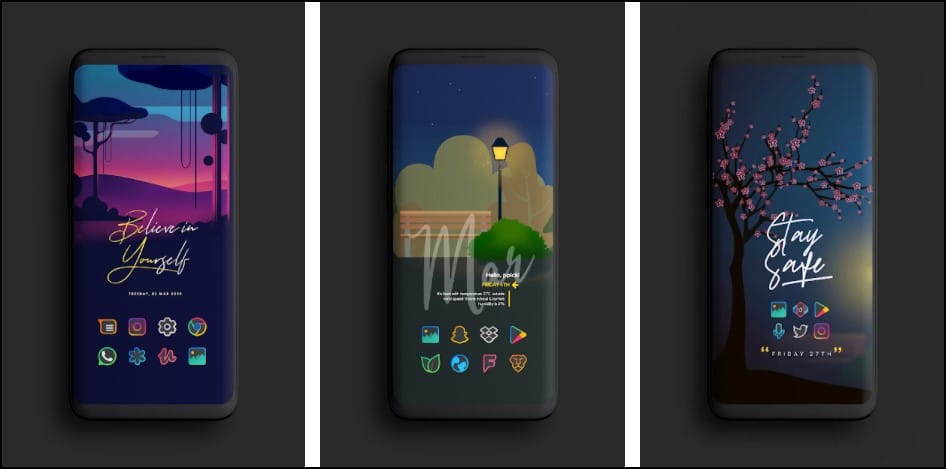 Routines

– Best Productivity App
Routines, a simple-to-use habit tracker with a dark theme, is pleasant to look at. This app is perfect for anyone who needs to plan their day. It also suits those who simply enjoy a routine. Routines can help you take the bull by the teeth and create a list of healthy habits that you can track. Although this is a free app, there are advertisements.
Related: Best Investment Apps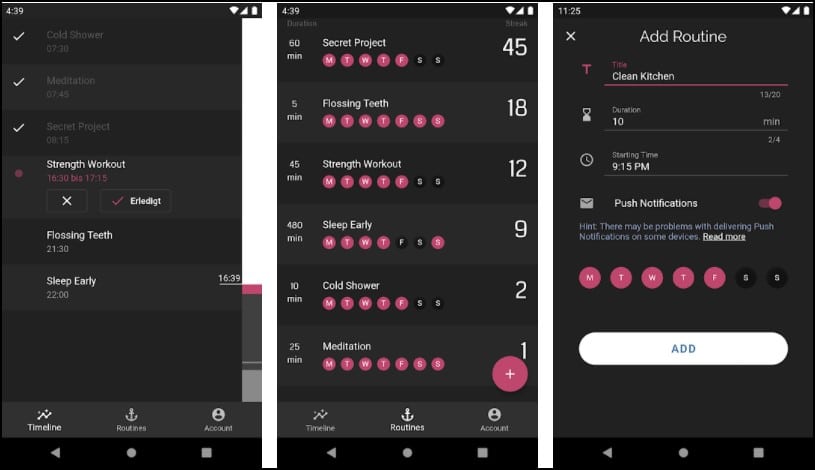 Snowcone offers the best material U design that is predominant in the new Android 12. The widget app offers impressive widget options that look equally striking but bear a subtlety to them. It has widgets that look equally good on both dark and light wallpapers.
The current widget collection comprises 90 widgets after repeated improvements by the developer. Even the battery widgets bear a huge variety which makes it very easy to obtain a home screen look that is detailed and lively to look at.
Related: Best Unknown Android Apps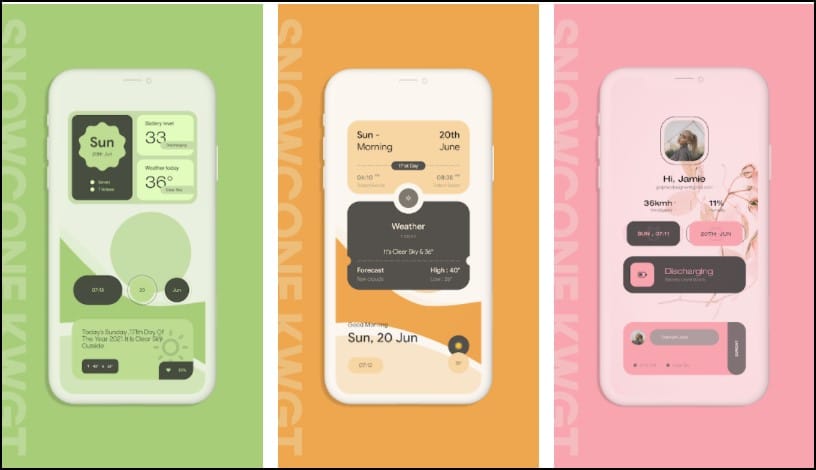 Beat Splice

– Best Music Production App
Beat Splice, a music creation app, offers a similar UI to Acid Pro. Instead of painting tracks, you will splice beats together to create original music. Although the app is free with limited functionality, you'll need to pay for full access to all of its features. Beat Splice will not replace your actual production equipment. However, it is fun to play around with while on the go if you have the money.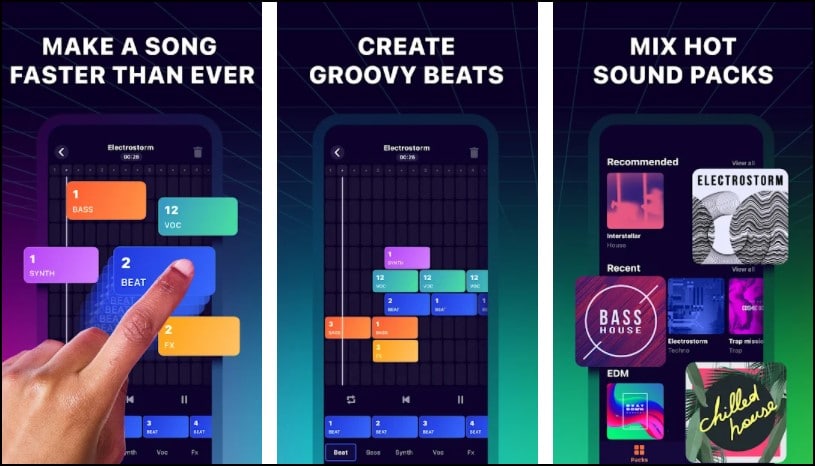 OnMail

– Best Email App
OnMail, a new service, and email app that is free to use. You can store up to 100GB, but you will need to pay $50 per year for more storage. OnMail is designed to control spammers. Users can block them before they even get their emails. For privacy-conscious users, two-factor authentication is possible. Paid accounts can sync email from other services such as Gmail.
Related: Fastest Android Launchers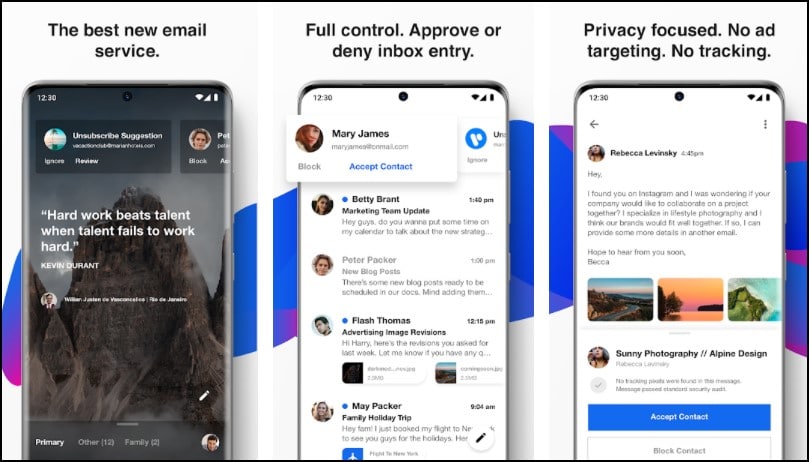 Thank you for reading! Try these out too: