Over 3 billion Android users worldwide are actively searching for new and useful apps. There are so many apps on the play store, it can be difficult to find useful ones. We have compiled this list of the top apps from various categories that you should definitely try this month.
Excited? So, Let's Get Started.
Best Android Apps October 2021
If you have a problem managing and tracking your finances, then you need a functional wallet application that can help you tabulate all the expenses and compare them. Ivy wallet is one such useful finance tracking application that can help you organize your expenses and revisit them to see where your money went.
Unlike most finance tracking applications, Ivy wallet comes with a refreshed user interface that neatly organizes all your expenses in a beautiful card-style layout. You can add as many categories as you need and can begin tracking your expenses in just a few steps. It does not force you to register or sign up and can even work offline but for the best results and seamless access to your expense tracking, you must sign-up for this service.
Related: Best App Builder
The dashboard neatly clubs the tracking of your income and expenses and you can have a quick glance at your monthly expenses and income without diving deep into the app. You can add multiple bank accounts and even input the cash amount and begin tracking your expenses. It is very easy to add new categories and you can also set up personalized icons and color schemes for each new category. You can choose from numerous global currencies and can change them whenever you like. There is also an option to both import and export the finance data via a CSV file.
The premium version of this application gives you access to add unlimited accounts and categories, set unlimited budgets, as well as use the export feature. Ivy wallet allows the users to cycle between dark theme and lite theme and lets you generate monthly reports which can be easily filtered to display the required information.
---
Media Bar is a product of a developer who has already released several energy bar apps. Media bar is a helpful app that allows you to place media controls on your status bar. This app ensures that these controls will always be accessible regardless of what app you are using.
If you need a quick access media controller then Media Bar is worth a look. The app has received positive reviews, and you should give it a try.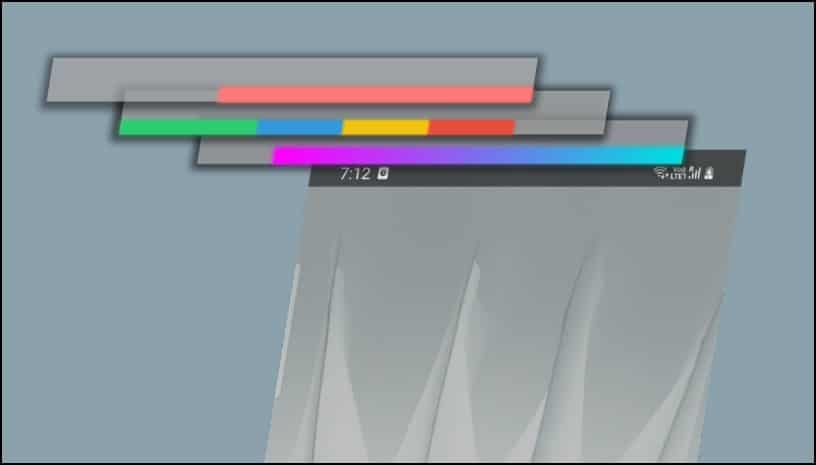 ---
It is a VPN app that is entirely free and provides the best VPN proxy service for Android users. It is free and available in all major countries, including the US, UK, Singapore, Japan, and Japan. You don't need to register in this app and you can also subscribe to the paid version if you wish.
The app is compatible with Wi-Fi networks and 3G,4G & 5G networks, with no data caps. It has been downloaded over 10M times on the Play Store and you will be getting many features that are only available in premium apps.
Related: Best Fasting Apps For Android
---
This wallpaper is for Harry Potter fans. Hogwarts Live Wallpaper can be used as a background to display your favorite Hogwarts House Flag. When you swipe on the screen these flags will wave and flutter in the wind and you can also get a glimpse of the dining hall.
Although the live wallpaper is completely free, it contains ads that can't be removed because there are no in-app purchases.
---
This app allows you to stream your station and interact with other creators by following your favorite stations. It is a social radio platform that is a mix of YouTube and social media to produce radio content. It is possible to stream content from Spotify and Apple Music, and you can monetize it without worrying about licensing fees.
Related: Best Budgeting App For Android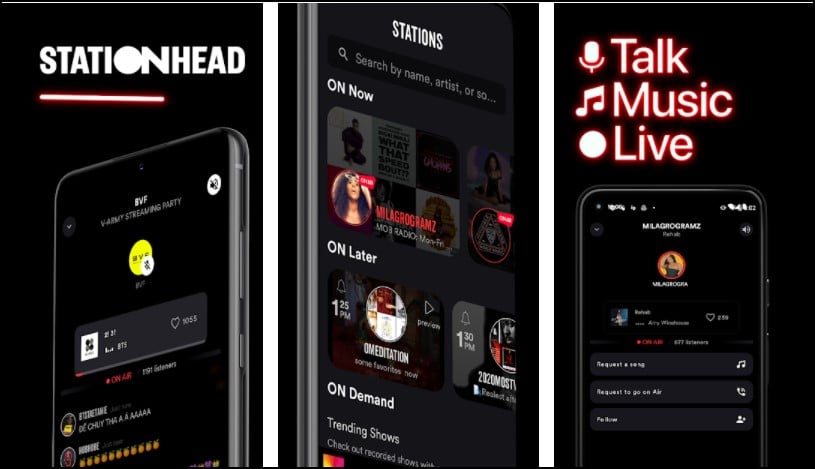 ---
Briefly News is an app for news that makes news articles clear and relevant to your search terms. It has a clean and uncluttered interface that makes it easy to access news articles. It only displays news from reliable sources and eliminates all filler content and unsubstantiated articles. It can also direct you to the source website if you wish to read the news article.
These features can be used for free, and there is no subscription or pricing. The app does not have any ad functionality to generate revenue. Briefly News is an excellent option for those who love news and want to get minor updates.
Related: Best Meal Planning Apps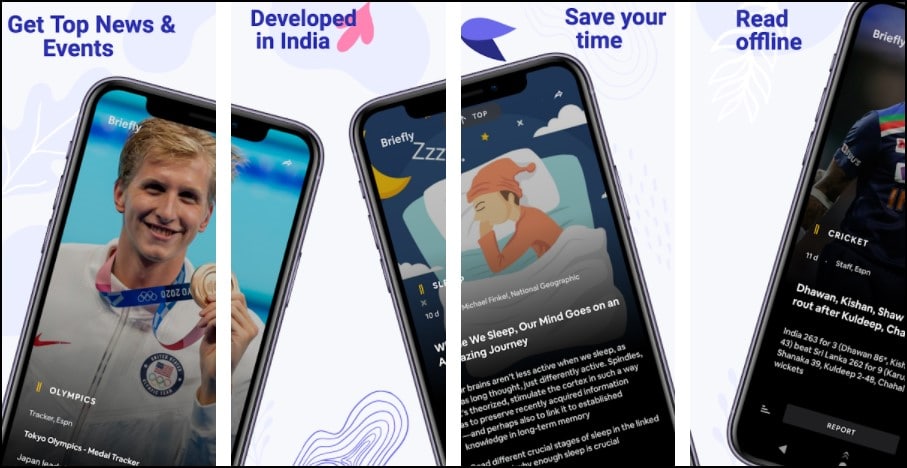 ---
Duo Icon Pack comes with 2400+ shapeless icons for almost every category you can think of. This best icon pack has icons for productivity apps, Google apps, folder icons, dynamic icons, etc. The icons have a dual-tone finish with thicker borders that are compatible with both dark and light wallpapers.
You also get a colorful set of 3 0+ cloud-based wallpaper and the option to request an icon is not present in the app. This icon pack receives frequent additions to the icon library and maintains the shapeless theme.
Related: Best Translation Apps
---
Thank you for reading! Try these out too: