We are back with another best app of the month list, and this time we have selected some really useful and productive apps that you can use to level up your Android experience. As we all know that there are tons of apps released on a weekly basis and keeping track of all the newly released apps can be overwhelming that's we every month we select some of the best apps that you can try. That's why we have shortlisted some of the best Android apps for the month of November.
Excited? So, Let's Get Started.
Best Android Apps November 2021
---
iCareFone
We'll start with a highly useful application called iCarefone. It is a quite useful tool made specifically for iOS devices, which includes iPads as well as iPhones. The tool focuses on allowing you to restore and backup your data. Without restriction, you can back up your files from WhatsApp and transfer images, video, music, and other data files.
If you're a business owner or employee who has work-related documents stored on your phone, backing up your data is vital. It will help ensure that the files are protected in case there is a problem with the device. With iCarefone, you can back up and restore sensitive data quickly.
This is advantageous for individuals in the business world and people who store valuable videos and photos on their devices. After installing the application on the computer, you have connected to your iPhone or iPad using your USB cable. The interface of the app is straightforward and easy to navigate around.
The best thing about this application is that it's free to test, which means you can download the application and try it at no cost. You can check out the way it looks and browse through the contents of your smartphone. But, the functions in the trial version are not as extensive; however, if you like the trial and would like to unlock its potential fully, you must purchase an upgrade version.
Related: Best Pedometer Apps For Android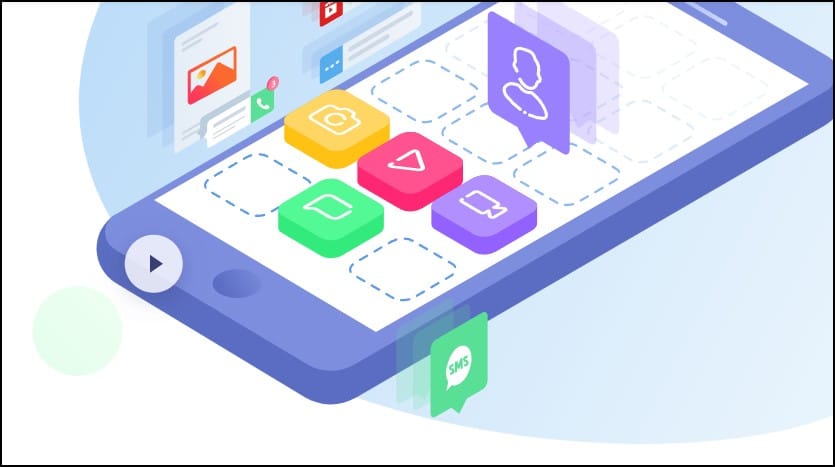 Get This Best Android Apps November 2021
---
Chroma Galaxy Live Wallpapers
The next one is Chroma Galaxy Live Wallpapers, which offers a unique feature that you will not be able to get in any other live wallpaper app. Chroma Galaxy is the first live wallpaper application for mobile devices, offering stunning, high-resolution fluid wallpapers that are in 4K. They are stunning and enjoyable.
The best feature of this wallpaper app is that all wallpapers are made by hand with fluid, ink, and paint by the German designer Roman De Giuli. If you own an ultra-high resolution screen, then you're looking forward to a beautiful experience as these live wallpapers will be able to blend into the screen.
If you are satisfied with the wallpapers you've seen, you can pay to unlock other app features, meaning you'll have a total of more than 250 live wallpapers to choose from across 16 categories. It's a great live wallpaper app, whether you download it for free or pay for the full features.
Get This Best Android Apps November 2021
---
Lawnchair 12
The popular third-party home screen replacement application Lawnchair has officially launched the brand new Lawnchair 12. While it's not yet available to be released publicly, The Alpha version based on Launcher3 has a brand new appearance and many of the features from Lawnchair 11.
One of the most significant changes coming with this Lawnchair 12 Alpha 1 release is Material You assistance. There are only a handful of apps other than Google's first-party solutions that can use the color-matching and tonal adjustments available in the Material You.
For those who want to try Lawnchair 12, you're able to install it alongside the latest version of the public release, even if you're not ready to run the alpha software. Lawnchair 11 won't overwrite the previous version, so you'll be able to test it yourself without much effort.
Related: Best Invoice Apps For Android
Get This Best Android Apps November 2021
---
Paper Cut Icon Pack
Paper-cut icon pack will help you attain exclusiveness. The app has 1500+ icons, and the best thing is that it's regularly upgraded to include even more styles. One of the most important benefits of the Paper Cut icon pack is that it allows you to select a particular design theme for your mobile and then customize the app icons to fit with the theme.
This makes it simpler to recognize the application simply by checking the icons. It also supports a variety of launchers. If you'd like to change the icons on your device, this is one of the best icon packs that you can give a try.
Related: Best Hotel Apps For Android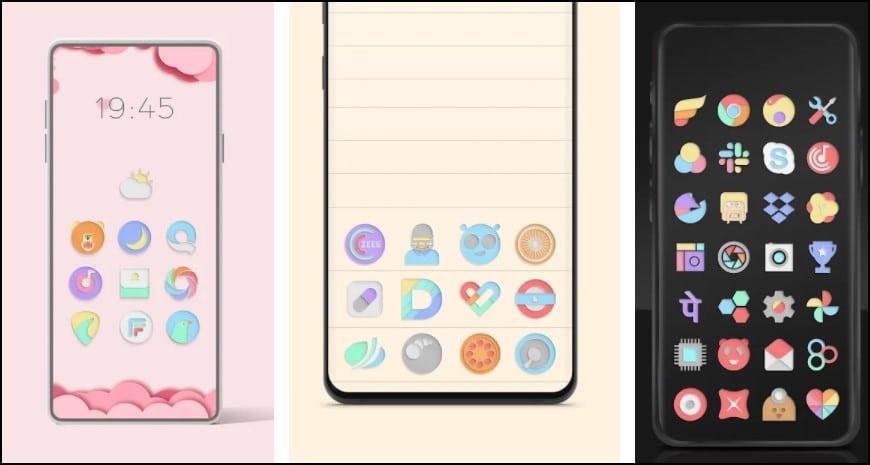 Get This Best Android Apps November 2021
---
Scrolling Icons Live Wallpaper
The Scrolling Icons Live Wallpaper is an early access application that provides some smooth live wallpapers using the install icon packs on your device. There are many options to change the look of your scrolling wallpaper which allows you to alter your size, the transparency and the color of your icons, and your background's color.
You can also choose the number of frames per second you'd prefer the scrolling to be animated that will help reduce battery usage. The best part is that the app is entirely free.
Get This Best Android Apps November 2021
---
Naptime
I'm sure you've heard about apps that help save batteries on your device or battery saver applications. But, Naptime is an app that lets you perform exactly as it says, i.e., it saves lots of battery by reducing functions and features that you don't use. It eliminates mobile data and Wi-Fi. It also eliminates location and much more. It features a robust dose timing feature as well as the ability to schedule and detect the location and much more.
The application doesn't require root, but you must let it use DUMP through ADB; after that is completed, there are many things to explore with Naptime.
Related: Personal Finance Apps
Get This Best Android Apps November 2021
---
VPN HUB
Next up we have on our list of best free VPN app is VPN Hub. And yes, the VPN is indeed a result of the pornhub. But don't get fooled by the parent company because VPNhub can offer an extremely safe VPN service that's as welcoming to families as any other service.
The most appealing feature VPNhub provides is the unlimited bandwidth when you sign up for the free plan. And the fact that there are not many VPN providers which offer this kind of feature. There is, however, one caveat: since the free plan can only be utilized on iOS and Android, you'll have access to just one US service.
Since this VPN is still relatively new, it doesn't come with many features, particularly considering its price at the top of the line. If you sign up for the Premium plan, you'll enjoy faster speeds, more excellent connectivity for Windows and Mac and iOS and Android, as well as the ability to connect to more than 48 countries.
Related: Best Reminder Apps For Android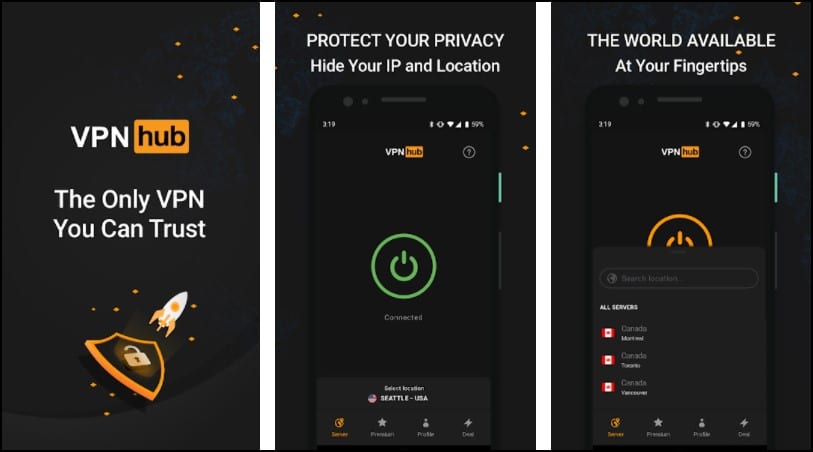 Get This Best Android Apps November 2021
---
Thank you for reading! Try these out too: