We don't need a PC or gaming console to play our favorite games, as we have smartphones in our pockets now. Smartphones with advanced RAM and a powerful processor have made it possible to play high-quality action games. Here we have some of the best action games for Android list for all the gaming lovers out there.
Excited? So Let's Get Started
Benefits of Best Action Games
Entertainment: The best action games for android are a constant source of entertainment that ensures you never get bored of it or run out of playing options. Since many of these are multiple, it ensures you never run out of a dopamine kick, and there are always new challenges in front of you.
Better engagement: Studies have revelead that gamers are a lot better at engagement, particularly those that often find themselves in the middle of multiplayer battles. Since these games tend to be strategic instead of straightforward, they will allow your brain to think of new ways of winning and achieving new objectives. The best action game for android is also famous for developing the competitive spirit and an urge to do better than before.
Convenience: One of the most significant benefits of the best action game for android is that you can easily download it on your mobile. It will allow you to play and enjoy without requiring a console or a costly PC; instead, the games are available at the convenience of your android devices.
Best Action Games For Android
---
PUBG MOBILE: Aftermath
PUBG Mobile is one of the best action games for android. Over the past few years, the game has gained massive popularity with millions of daily active players. The app features intense battle royale matches where 25 teams with four players compete for victory.
It features exhilarating battles and strategic gameplay. The players have to use the right strategies, tactics, and rotations to get the upper hand. There are plenty of modes in the game, including a Payload mode, Team deathmatches, and many others that will ensure you never get bored of it. Apart from the gameplay and entertaining modes, the game also features plenty of customization options, including skins, character, vehicle and gun skins, etc., that make things more interesting.
Another aspect that ensures the game remains interesting is its HD graphics. The game features some of the best control coupled with excellent graphics, making the players crave it.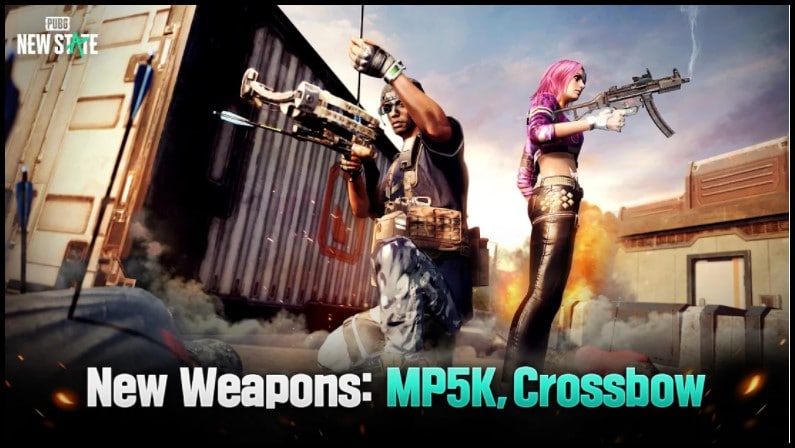 Standout Features:
HD graphics
Excellent gameplay
Different modes
---
Call of Duty
Call of duty is one of the highly-rated action games on the Play Store which is why it has topped our list. One of the best one-to-one first-person shooting games that can be a good alternate to PUBG.
The game has intimidating graphics where you can create 100 player royal battle mode and you have to survive till the end to be the winner. Use your skill and create a strategy to become the ultimate winner in this online battleground.
Related: Best Cryptocurrency Apps
Standout Features:
100 player royal battle mode
Smooth and interactive user experience
Compatible with all latest Android devices
---
Dragon Ball Legends
Goku, Gohan, Picollo, Cell, and Majin Buu, are some familiar names that we all have heard during our childhood. Get ready to revive these characters in your memory with this legendary action game, Dragon Ball Legends.
Dragon Ball Legends is one of the best action games for Android based on the popular anime series Dragon Ball Z. With simple tap and touch controls you can fight 1 on 1 friendly battles or take on any DB player across the globe in a virtual battleground.
The high-quality 3D animations of the game will make you lost in the amazing gameplay experience. You can use card-based attacks to attack your enemy and defeat them or you can fill the Dragon Bal slots during the battle to activate a Rising Rush attack on your opponent.
You can also rush into a highly competitive segment where you can challenge your favorite character from the series and earn ratings, in case you can defeat them. The smooth user experience along with the lively character designed by Akira Toriyama are some of the key highlights of the game which all the fans will love.
Related: Best Journal Apps For Android
Standout Features:
Lively 3D character animations
Easy and intuitive controls
Different gameplay modes
---
Into the Dead 2
For Zombie game lovers we have brought Into the Dead 2, which is a sequel to a famous series. Into the Dead 2 gas immersive graphics along with some engaging game modes that make it one of the best action games for Android.
You will be lost in the engaging storytelling-type stages of the game where you need to complete 7 chapters across 60 stages. You have to save your family from zombies by taking on hundreds of challenges. You will be getting powerful weapons to kill the haunting zombies that are after your life.
Weapons will be unlocked and upgraded with every progressing stage. Zombies will get more threatening to you with each passing stage. To make your gaming experience more gripping you get multiple environments where you will be getting varied challenges. You get daily and special events that will help you to improve your skills and win some amazing prizes.
Related: Best Apps For Secret Texting
Standout Features:
Evolving stories and multiple endings
Varied Gameplay Environments
Daily special events
5 additional story events
---
Mortal Kombat
Mortal Kombat is a common and popular game amongst action gaming lovers. One of the most loved fighting games on the mobile platform consists of some of the iconic characters that you can witness fighting with their jaw-dropping moves.
The best visual that you can witness while playing Mortal Kombat is the X-ray vision of all the action. The playing mechanism of the game is simple so that you can enjoy the game rather than focus on the controls. 
The Mk11 team consists of some of the deadly players that would be on your side to tackle your enemies. The MK11 team has Scorpion, Jaden. Raiden, Sub-zero, and other versatile players. You can create a 3V3 combat where you can jump into some amazing and engaging fights with your enemies and learn some new moves and attacks.
You get different gameplay modes that will always keep you stick with the game. You can play multiplayer faction wars with online players and show them your skill in the battleground or You can complete difficult challenges to prove your worth in the game. You can also send your characters to the quest to earn rewards and improve your presence.
With some trademark fatalities like shattering of bones and splitting of blood in X-ray vision, Mortal combat has secured the 3rd spot on our list of best action games for Android. with some in-app purchases, you can avail of some of the premium features of the app.
Related: Best Investment Apps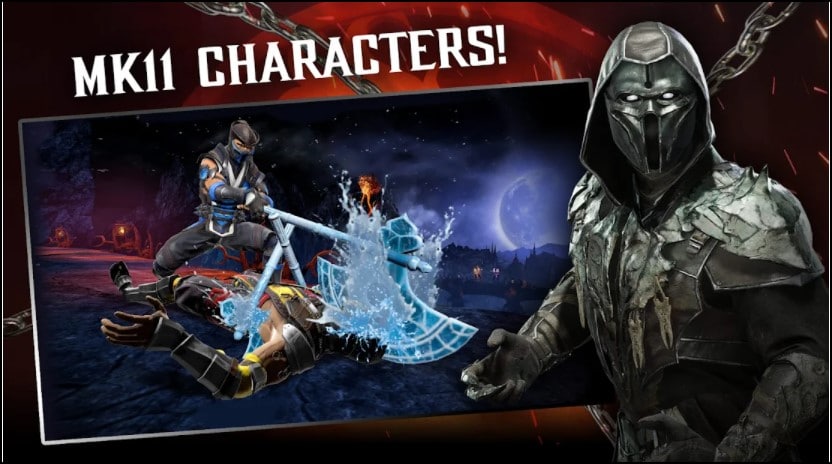 Standout Features:
Brutal jaw-dropping fatalities
3V3 Combat
Multiple game modes
MK11 deadly characters
---
Sky Force Reloaded
Kill, Kill, and kill, this is all you will be getting in Sky Force Reloaded version. This is one of the most mobile-friendly and best action games for android that all the gamers will surely love. You get 15 stages to complete across different environments and locations where you need to tackle diverse enemies and their bosses at every stage.
To defeat the invaders you get 9 different aircraft that get timely updates with each stage. Each aircraft has got different abilities and will be handy in tackling different challenges you get at every stage. You also get 30 bonus cards that will give you armory permanent and temporary updates.
With each progressing stage, you get interesting challenges that will keep you engaged in the game. You can also complete objective tasks in each stage to unlock some other amazing features of the game. The best part is the simple gameplay and appealing graphics which will surely catch your attention at the first glance.
You can also participate in the weekly tournaments to compete with your online friends and challenge their high scores to top the leaderboard.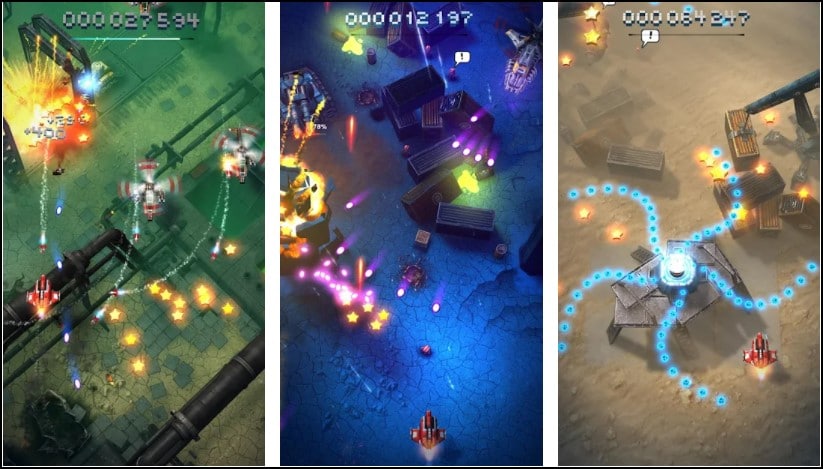 Standout Features:
Engaging stage gameplay
Aircraft with different abilities
Hundreds of armory upgrades
---
Xenowerk
A simple shooting game and that is what Xenowerk offers to the gamers. Xenowerk gives you a simple and easy-to-understand gaming experience where you can kill the mutants and prevent them from spreading in your town.
You have to go through 70 levels, where with each increasing level you will be getting tough enemies to tackle with. You will get a powerful armory collection that will help you to kill the mutants. You can take the weapons of your enemies as soon as you kill them and upgrade your collection.
All you need is to find your enemy on the map and detect the heat signature and boom! you are ready to blow up the head of the mutants and frightful aliens. To improve your efficiency while playing you need to make sure that you kill your enemy with minimal damage.
The thing to be considered is to frequently keep track of the heat level of your weapon. If the weapon gets overheated then you need to wait for it to cool down and load it with bullets, and in the meantime, you might be killed by your enemy. The game has a top angle view in most of the levels which the gamers will find easy to cope with.
Overall you ger a rich gaming experience while playing this game on your android smartphones. This can be your ideal game if you are looking for one of the best action games for Android devices.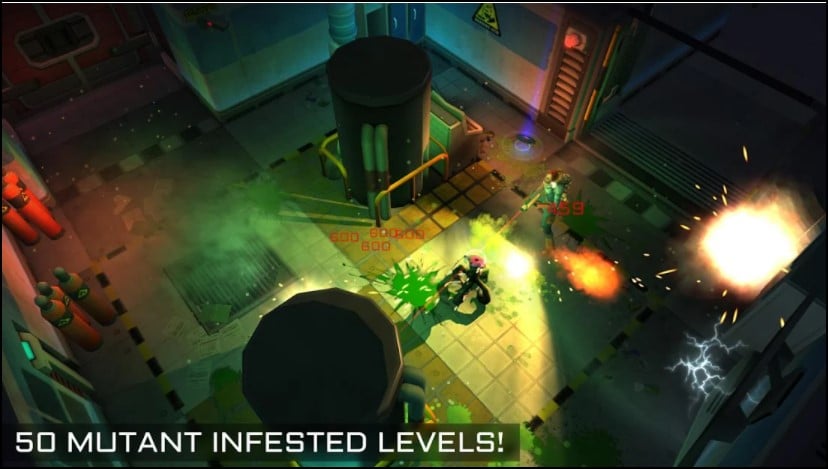 Standout Features:
Engaging levels
Rich graphics
Compatible with low-end devices
---
Zombie Frontier 3
Zombie Frontier 3 is another zombie killing game where you have to save yourself from the dangerous zombies. The zombies are on the hunt for their next victim and you have to kill them to survive.
The game consists of 2 DLC maps to locate your enemies which you will find across 60 sniper special forces missions. You have 30 powerful attack sniper guns to attack the zombies and blow their heads. This action-packed zombie game will give you an adrenalin rush while you are busy in the battleground eliminating your enemies.
Plan your attack on the dead army and be ready with your gun to survive in the game. This Zombie Apocalypse game has more than 120 action levels to go for and complete all your tasks. The background score and smooth graphics give you a wholesome experience while playing which makes it one of the best action games for Android.
Standout Features:
120 Action levels
60 Special sniper forces mission
30 powerful attack sniper guns along with some other deadly weapons.
---
Shadowgun Legends
An engaging alien shooting game that will make you lost in the plot of the game. Shadowgun legend is another action-packed game that will be a visual treat for gamers. But what makes it different from other similar genre games? So here is your answer, this game develops an engaging plot and the storytelling with every progressing stage becomes interesting.
The best part about the game is the story mode that will always keep engaged while playing it. To defeat your enemy, you have to kill the aliens, destroy their power stations and their armory. To do such, you have more than 500 guns and weapons to take down all your alien enemies.
Apart from this, the game offers character customization options that add more fun factors to it. You can also participate in tournaments with online players and show them your skills. The graphics backed with some amazing audio makes it one of the best action games for Android.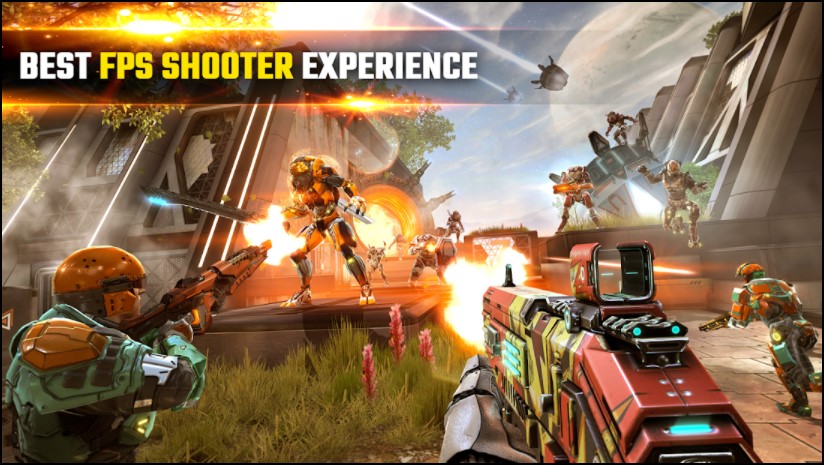 Standout Features:
Engaging Story mode
Loads of weapons
Customization features
---
Brawl Stars
Moving from modern action games to a bit retro-style gaming mode, Brawl stars, developed by the developer of Clash of Clans. Yes, one of the popular names in the gaming industry has developed this interactive and one of the best action games for Android.
You get multiple game modes that you can choose according to your preference to enter into the battle. You can choose a solo battle with 1 one mode or go for a dual kill mode. The best gaming mode of Blackmoor 2 is 3 versus 3 player team battles where you get some challenging opponents to take on. You also get daily events and game modes which will keep you stick to the game. The game is free on the Android platform with some in-app purchases.
Standout Features:
Fast-paced multiplayer battle royale
Daily new games modes and events
Engaging 3v3 battle
---
Wrapping Up
So, there you have it guys these are some of the best action games for Android that you should definitely give a try, which is your favorite game from the list, do you know of any other game that we should have added to this list? do let us know your thoughts in the comments down below.
Thank you for reading! Try these out too:
General FAQs
What is the best action game for android?
The two best action games for Androids on our list are Call of Duty and PUBGM. However, the rest are also excellent choices that you can enjoy.
Is the best action game for android free to download?
Yes, the games are free to download but do offer in-game purchases.
Can I play against real players in the best action game for android?
Yes, many of these games offer Multiplayer PVP battle modes that are competitive and exciting.