As we are aware that Samsung might be coming with a new stripped down version of Samsung Galaxy Tab S6, leaks have started to surface on the internet. Recently a leading E-Commerce site, Amazon listing reveals some of the key specifications of upcoming Samsung Galaxy Tab S6 Lite. The listing shows a detailed description about the design and specifications of the device.
Amazon listing reveals that Samsung Galaxy Tab S6 Lite device is expected to go on floors on 2nd April. Listing further reveals that device will have a dimension of 23.5 x 15.4 x 0.7mm and will be weighed around 798 grams. There is also a S stylus pen for the stylus lovers.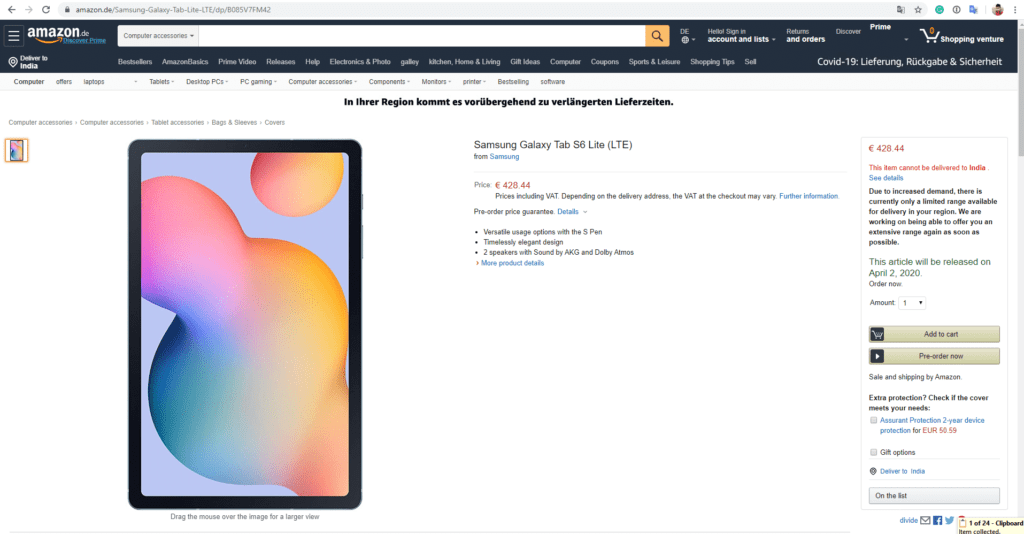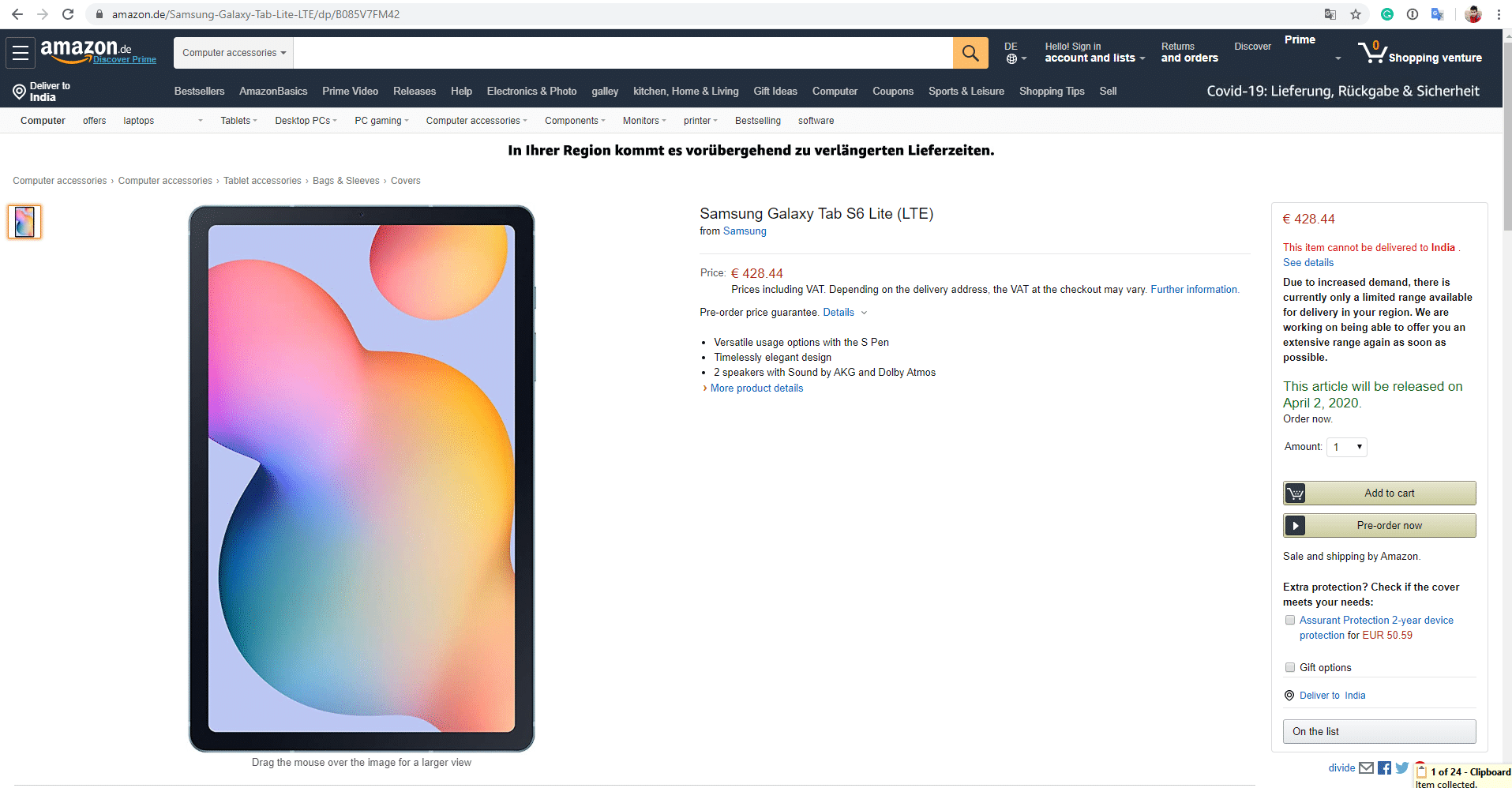 Samsung Galaxy Tab S6 Lite will be coming with a screen size of 10.4 inch which will support full HD+ resolution and will support 1200 x 2000 pixels' resolution. The tablet is expected to come with Exynos 9611 chipset which will support USB-C connectivity features and NFC.
For capturing beautiful stills Samsung Galaxy Tab S6 Lite is fitted with 8MP primary shooter and 5 MP frontal shooter. The device is packed with 7,040mah battery which will have a battery capacity if 26.34 hours approximately.
Talking about the variant availability of the device, it is expected that device will come with 4GB RAM with 64GB and 128GB internal storage options. The device will be available in multiple vibrant colors which might include blue and black. Samsung has priced the device at $475.